New York City is made up of five separate boroughs, each with its own distinctive character and attractions.
Manhattan
Divided into many districts including Upper East Side, Upper West Side, Midtown, Harlem and Greenwich Village, Manhattan is the city's smallest borough but home to its most famous icons: Times Square, Broadway, Central Park, the Empire State Building, Chrysler and Flatiron buildings, Guggenheim Museum, Top of the Rock Observation Deck, the shops of Fifth Avenue, Chinatown and the 9/11 memorial.
The Bronx
A diverse, vibrant borough of hip-hop legends and salsa dancing, the Bronx is home to the Bronx Zoo and the Bronx Museum of the Arts, whose permanent collection features 20th and 21st century works of art by artists of African, Asian and Latin American ancestry.
Brooklyn
Lying just across the Brooklyn Bridge from Manhattan, Brooklyn is large enough to be a city in its own right. Its highlights include Prospect Park and the galleries and bars of Williamsburg.
Queens
The borough's Long Island City is home to the Museum of Modern Art (MoMA PS1), the New York Hall of Science, the Museum of the Moving image, and the district of Astoria, which is renowned for Greek cuisine and chic vintage shops.
Staten Island
Staten Island is located in the southwest part of the city. Take the 25-minute ferry journey from Manhattan to Staten Island for some incredible panoramic views of New York's skyline and a close up of the Statue of Liberty.
Start planning your trip to New York

Start thinking about your experience. These itineraries are simply suggestions for how you could enjoy some of the same experiences as our specialists. They're just for inspiration, because your trip will be created around your particular tastes.
View All Tours in The USA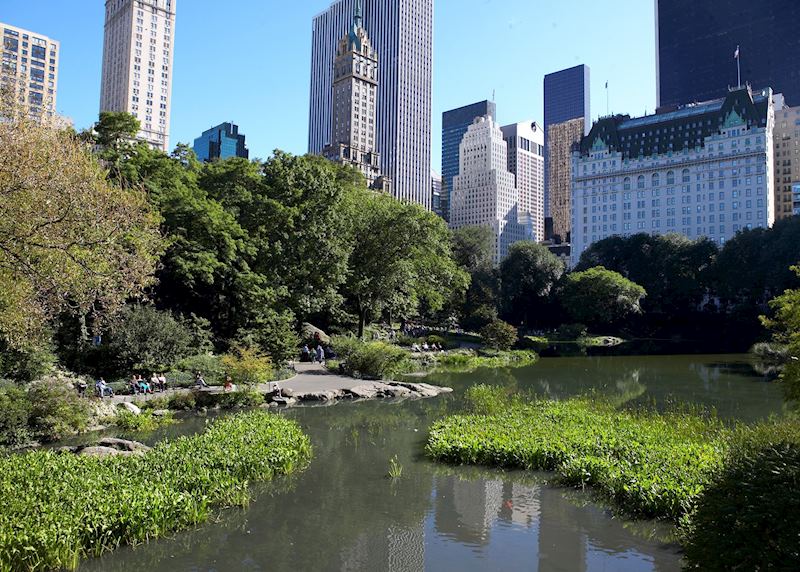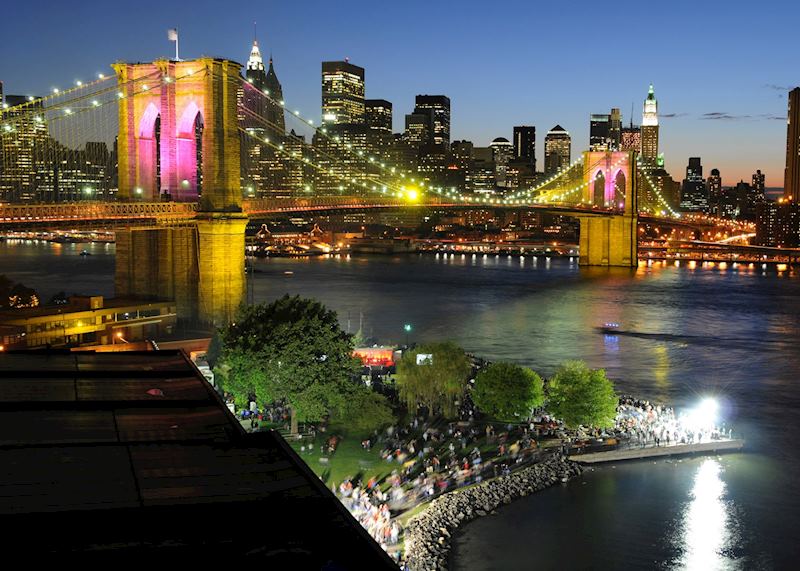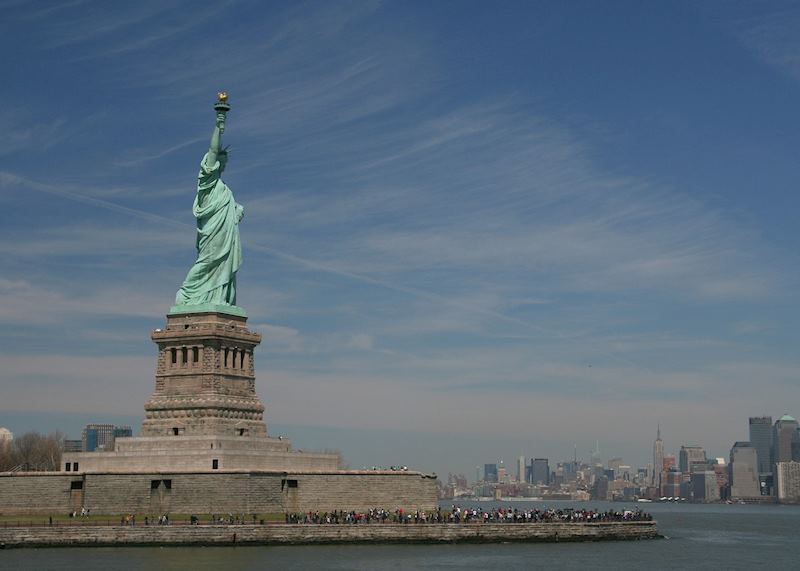 Out and about in New York
Shopping
The city offers a wide choice for shoppers. The most famous department stores are located in Midtown Manhattan, such as Macy's, Bloomingdale's and Saks Fifth Avenue, and the stretch of Fifth Avenue that runs through the district hosts enough top-end retailers to keep the most serious shopper happy. Upper East Side is where the city's finest boutiques can be found.
Entertainment
New York has an eclectic array of entertainment, from the Metropolitan Opera, Carnegie Hall and the New York Philharmonic Orchestra to the world-renowned theatres of Broadway. In addition there is a host of rock and pop hotspots, fashionable nightclubs and venues for every genre of live music.
Getting around
We recommend using the subway system during the day as the quickest way to get around town, although there is also an efficient bus service. Walking offers a fantastic chance to explore, but do not underestimate the size of this city, and of course no visit to New York would be complete without a journey in one of its famous yellow cabs — we recommend this as the best option after dark.
Dining
You can eat whatever you like, whenever you like in New York. Especially good are the ethnic restaurants in Chinatown, Little Italy, Indian Row and Koreatown. Don't miss Katz's Deli in Lower East Side, for superb New York pastrami.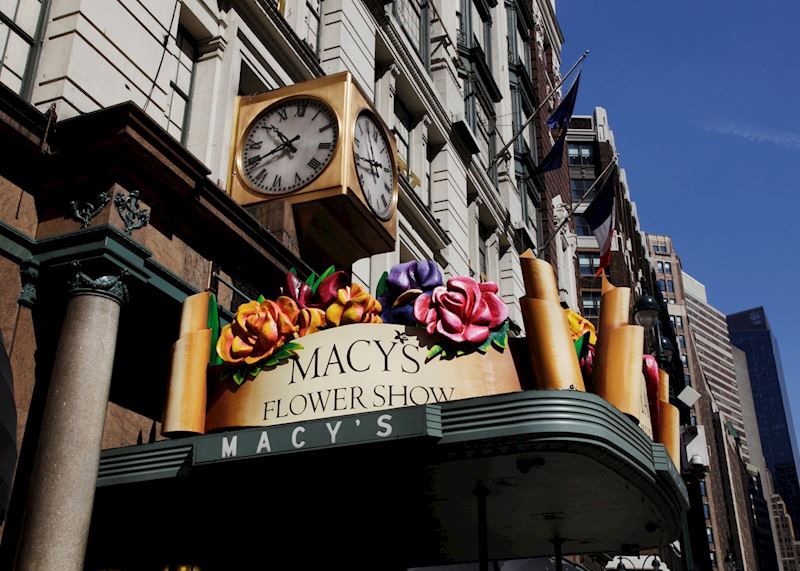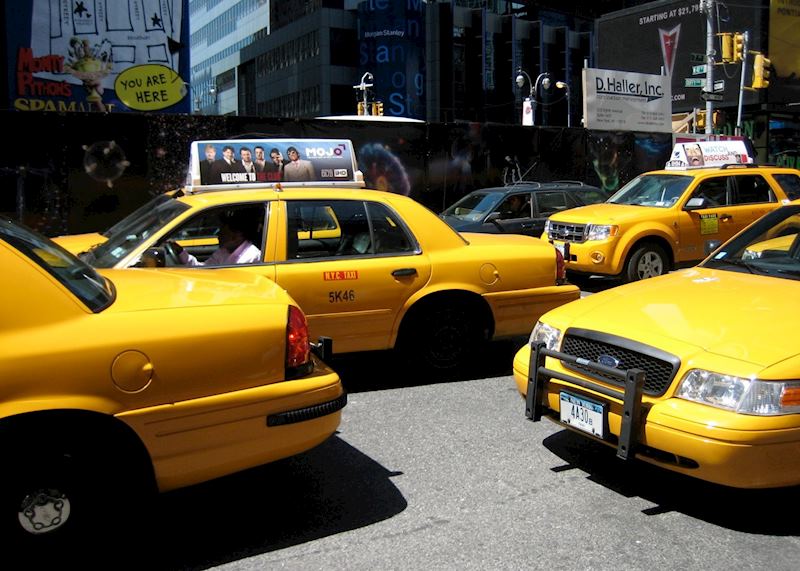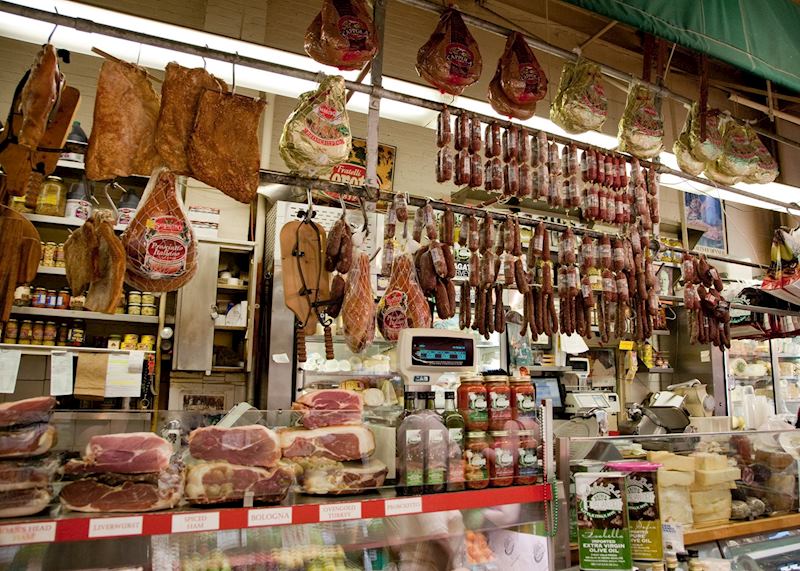 Accommodation ideas