The concept of the safari house, now popular across Africa, was pioneered in Zambia.
The country has a number of beautiful houses, all built in the middle of the bush, with spacious living areas, bedrooms full of character and luxurious bathrooms. When you step out through the front door, however, you might encounter puku on the lawn or an elephant drinking from the swimming pool.
Recommended safari houses in Zambia
Safari houses in Zambia are very popular, particularly during the school holiday periods. As such you need to book with us well in advance — up to a year in some cases.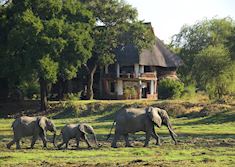 South Luangwa National Park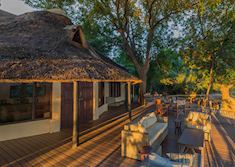 South Luangwa National Park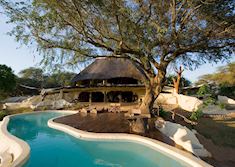 The Lower Zambezi National Park
Safari houses and families in Zambia
Safari houses are ideal for families, which the Zambians welcome with open arms. These properties provide a number of advantages for families with young children:
The houses come complete with guides and activities that can be tailored to each specific family.
Game drives can be enjoyed by parents and children together, or the children can enjoy their own special safari programme.
There is a range of activities for young guests, from walking out to collect seed pods to tracking lessons.
For younger children, the kitchen and gardens are a highlight and they can bake cookies, collect hens' eggs and pick pineapples.
Further reading