Things to do in Zambia
Unsurprisingly, activities in Zambia tend to focus on the country's prolific wildlife, and the varied terrain here means there's great variety when it comes to things to see and do.

Zambia is the home of walking safaris and the South Luangwa National Park is where this rewarding activity was pioneered. The park is renowned for leopard sightings as well as elephant, crocodile and hippo. For unparalleled views, take a helicopter ride over Victoria Falls, one of the natural wonders of the world, while in Kafue National Park you can explore the sprawling waterways by boat, with the limited number of visitors making it likely that you'll have its natural beauty all to yourself.
Speak to someone
who's been there
Ideas for experiencing Zambia
Experiences you have as you travel often hold the longest memories. As part of their research trips, our specialists seek out authentic ways to get to know Zambia, and the best local guides. These activities reflect some of their best-loved experiences.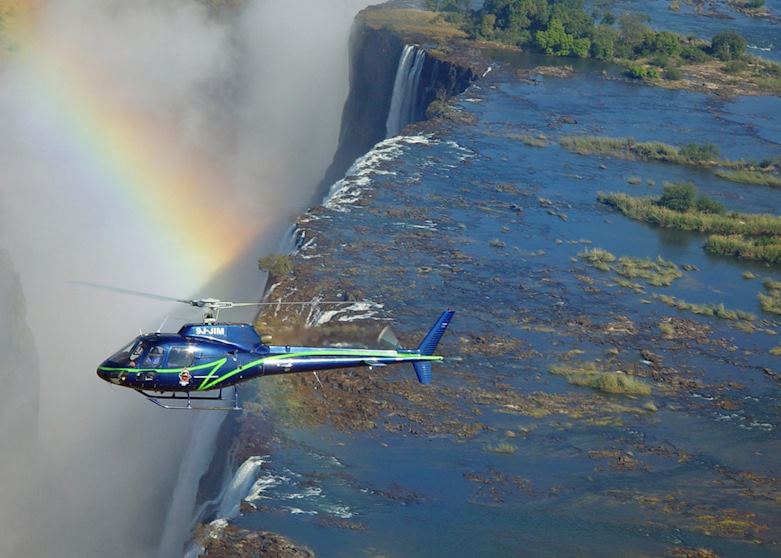 Zambia
Flying lower than a conventional aircraft, you will fly a complete circuit over the Falls in both directions, giving you spectacular views of the Falls.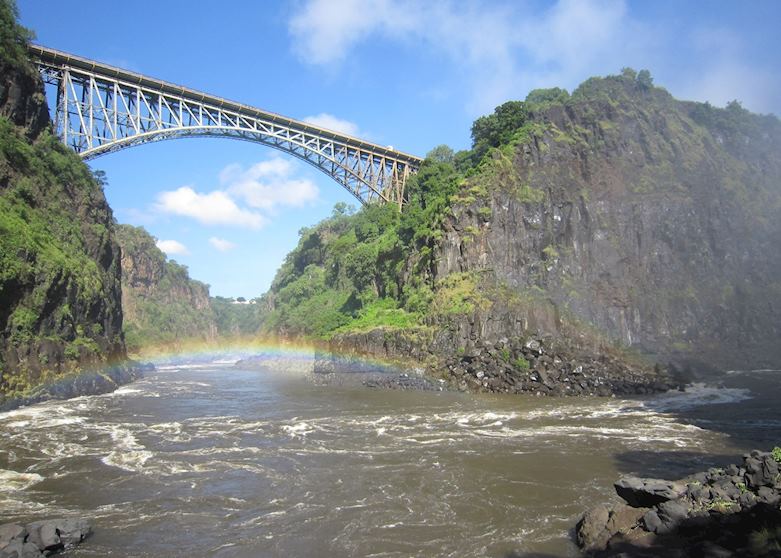 Zambia
You are taken by boat to the island on the edge of Victoria Falls and taken on a brief history tour before swimming across a channel, crossing a rocky outcrop and jumping into a rock pool.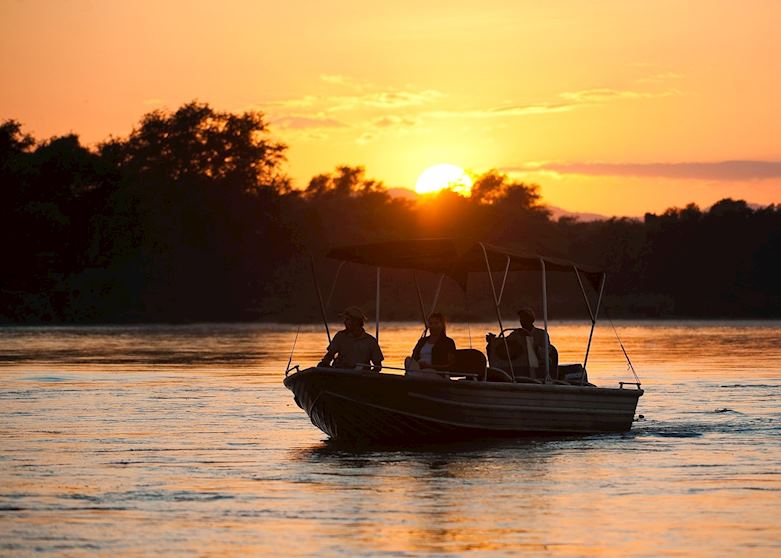 Zambia
The cruises are shaded and gently make their way upstream towards the National Park, usually accompanied by a brief talk about the river and its wildlife by your skipper.