Kirsty, South Africa Specialist
Kirsty has been very fortunate to have travelled frequently since she was little. Being born into a family where her mum was cabin crew, a passion for travel was inevitable.
After finishing her studies, Kirsty spent a month volunteering in Borneo and a year travelling around Australia, consequently the thought of going back to work wasn't the most appealing. Why do a job for years if it's not something that you enjoy? This sparked the idea of a career in travel.
Kirsty has always loved South Africa, but since starting at Audley she has been able to travel the country extensively and her passion for it has grown even stronger. Some of her fondest memories there would have to be being guided through the many game reserves, searching for 'The Big Five' and watching the sun set with a sundowner drink and biltong in hand.
Speak to Kirsty

Start planning your trip to South Africa with Kirsty by calling 01993 838 573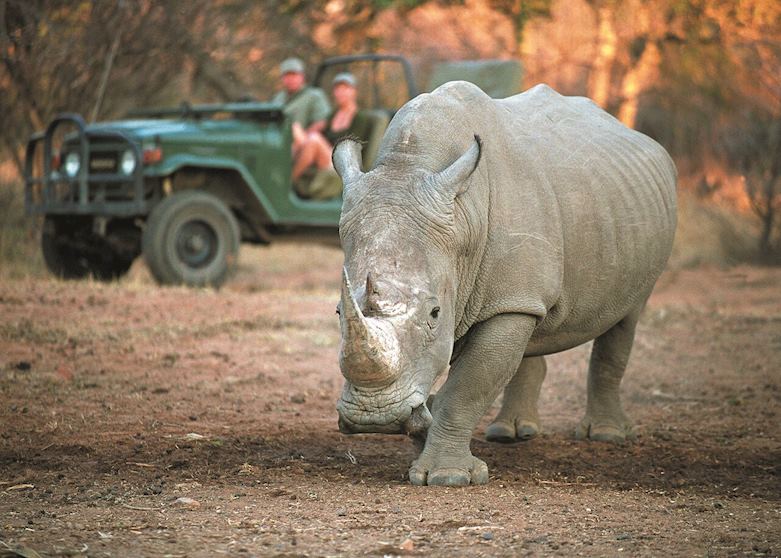 South Africa
One of the reasons I love South Africa is that there really is something there for everyone. For me, there is nothing better than staying somewhere where you really feel like you're in the middle of nowhere, surrounded with nature and wildlife. The Sabi Sand Wildtuin is just incredible. Having been the game reserve in which I experienced my first game drive, it will always be special to me.
I was fortunate enough to stay at and visit many of the lodges here and everywhere I went, I found the staff were incredibly welcoming. I was blown away by the knowledge and passion of the guides and trackers. They managed to find us all of The Big Five during my stay. On my most memorable game drive we even came across a three-month-old baby rhino and a herd of around 300 buffalo wallowing in the mud by a waterhole.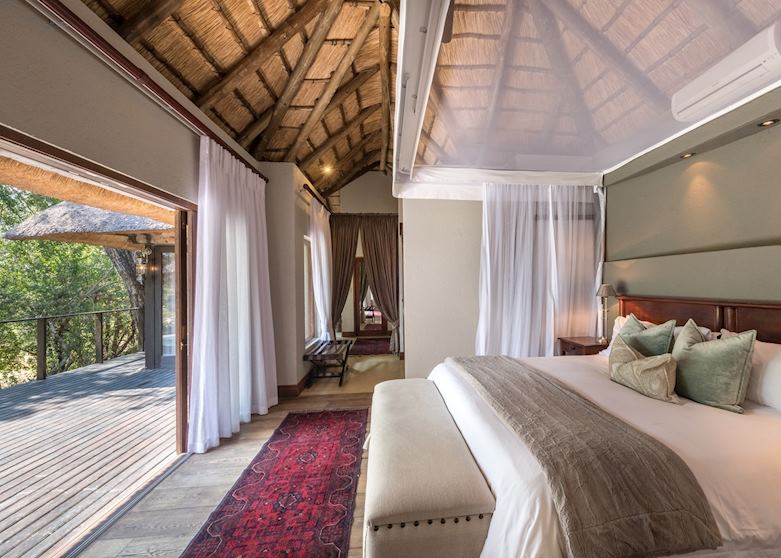 South Africa
During my stay at Dulini I found it to be a really luxurious lodge where I could escape from the outside world. The wildlife could wonder freely through the lodge, which made me feel as though I were right in the heart of the bush. Seeing baboons playing across the rope bridge whilst eating lunch on the wooden deck and emerging from my suite to see a mother and baby nyala grazing next to the path as I walked to the reception area certainly added to such an authentic experience.
With only six thatched suites, I had a tranquil and relaxing stay and felt like I could both enjoy my privacy if I wanted some time to relax between game drives (often in my private plunge pool), and socialise with the other guests over a communal breakfast with our guide. The staff really got to know me from the first day that I arrived and treated me like family which made for a delightful stay — I didn't want to leave. Dulini is definitely at the top of my list for my next trip back to South Africa.
I'll never forget when…
While staying in Plettenberg Bay, I drove into the Tsitsikamma Forest to enjoy the Storms River Kayak & Lilo tour one morning. It was an incredible experience paddling along the river surrounded by cliffs that look as though they touch the sky, and seeing sting rays swimming beneath the kayak. We even paddled right into a bat cave where we could hear hundreds of them screeching above us, lazed on a lilo as we drifted into the narrower parts of the river and I certainly tested my courage when I did a little cliff jumping.