We work mainly with guides and Aboriginal groups who will take you into areas of the Northern Territory that would otherwise be inaccessible. You can learn about Aboriginal values and hear creation stories that add another layer to this already remarkable region of Australia.
About the Aboriginal people
The Aboriginal people are nomadic communities speaking a rainbow of different languages, few of which have ever been recorded or researched. They trod lightly on the land for 40,000 years.
Their lives changed forever 200 years ago with the arrival of European settlers. In Tasmania they were virtually wiped out, while in the major cities today — despite attempts at integration — Aboriginal communities remain largely marginalised.
Only in the past few years has recognition of their art and culture begun to surface in Australia.
Start planning your trip to explore Aboriginal Australia

Start thinking about your experience. These itineraries are simply suggestions for how you could enjoy some of the same experiences as our specialists. They're just for inspiration, because your trip will be created around your particular tastes.
View All Tours in Australia
Discover the Aboriginal culture on these recommended excursions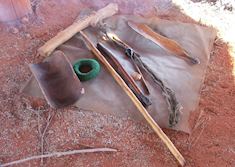 This full day tour is an indigenous cultural experience that provides a fascinating insight into everyday Aboriginal life. You will journey by 4x4 and travel deep into the desert of the Pitjantjatjara Lands of Central Australia.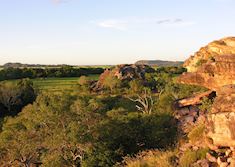 Visit Kakadu's ancient rock art galleries and enjoy bushwalking in unspoiled country, swim in clear waters at the base of towering red ochre escarpment cliffs, cruise on a tranquil billabong full of saltwater crocodiles, and perhaps visit Arnhem Land to view Aboriginal rock art galleries, with an Aboriginal guide on hand to provide explanation and interpretation.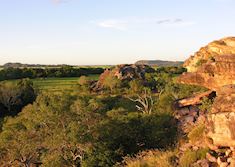 Lords' aim is to provide guests with truly unique experiences that will foster an understanding between people and cultures.
Great places to experience Aboriginal culture in the Northern Territory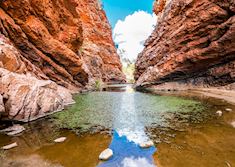 Marooned in the desert, Alice Springs isn't the sweetly antiquated outpost town you might have been expecting. But, it does have a thriving indigenous art scene and the brawny beauty of the West MacDonnell Ranges right on its doorstep.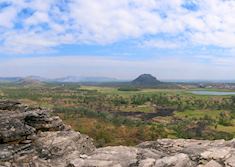 Arnhem Land is an immense, undisturbed swathe of land blessed with wild coastlines, monsoon rainforests and soaring escarpments, bound by Kakadu National Park, the Arafura Sea and the Gulf of Carpentaria.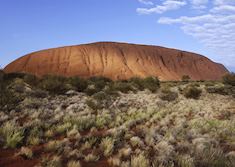 Home to the geological icons of Uluru and Kata Tjuta, this national park is a place to gain an understanding of aboriginal culture and to experience the raw desert landscape through walks, alfresco dining experiences, and even a contemporary art installation.
Further reading