As a dedicated travel agent specialising in New Zealand, my lifelong passion for travel traces back to my early years growing up in an Air Force family. From the moment I stepped onto an aeroplane as a child, I was enchanted by the sense of adventure and the thrill of exploration.
Accompanying my parents on their postings around the world, I was immersed in a variety of cultures, landscapes, and experiences. These formative years ignited a deep curiosity and appreciation for the beauty and diversity of our planet.
While my career path took me through various industries, it seemed inevitable that I would gravitate to the travel industry. It was the moments spent discovering new places, interacting with locals, and witnessing the wonders of nature that truly shaped me.
Now, as part of the Audley Travel, I'm delighted to share my expertise and create tailor-made itineraries that reflect the essence of New Zealand. My goal is to curate unforgettable journeys that resonate with each traveller's unique desires, allowing them to forge their own transformative experiences.
Speak to Ian

Start planning your trip to New Zealand with Ian
01993 838 800
Q&A with Ian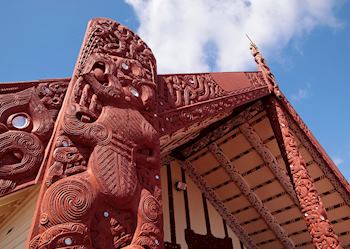 What's your most vivid travel moment?
One of my most vivid travel memories is being welcomed into a lodge by a Māori chief in New Zealand. As the tribe performed the Haka, their powerful energy filled the air. It was a mesmerising experience that showcased the deep cultural significance of the Māori traditions. This encounter taught me the transformative power of travel and the importance of immersing oneself in local customs. It's moments like these that fuel my passion for creating authentic and meaningful journeys, where travellers can connect with the heart and soul of a destination.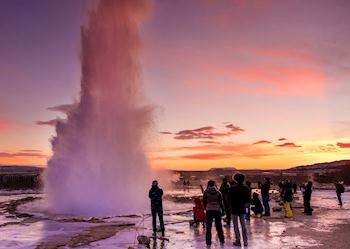 Where would you love to travel next?
The next destination on my radar is Iceland. Inspired by the geysers of New Zealand, I'm captivated by the thought of exploring its geothermal landscapes. From the awe-inspiring geysers to the enchanting hot springs, Iceland offers a unique opportunity to witness the fascinating forces of nature in action, but a little closer to home.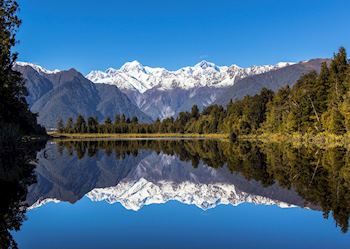 Your best piece of travel advice?
Consider travelling to New Zealand during the shoulder season. This period, just before or after the peak tourist season, allows you to enjoy fantastic experiences while avoiding the crowds and high costs. You'll still have access to stunning landscapes, vibrant festivals, and outdoor activities, but with the added benefit of more favourable prices and fewer travellers.