Cruises in Barbados
Barbados is an excellent hub for exploring the waters of the Caribbean Sea and Bridgetown is a regular port on sailing itineraries. From here several of the region's best-loved islands are within easy reach, including Saint Lucia, Antigua and Saint Kitts. A cruise on a small sailing vessel such as Royal Clipper allows you to travel in comfort — dine in style either on board or in port, take a dip in one of the plunge pools or enjoy the views from your cabin's large picture window or viewing deck.
A cruise taking in the Windward Isles is an excellent way to delve into British and French history with stops including Rodney Bay, The Pitons, Falmouth Harbour — once a favourite with Admiral Nelson — Basseterre and the wild and mysterious island of Martinique.
Speak to someone
who's been there
Our suggested Barbados cruising itineraries
Each of these itineraries features an element, big or small, of experiencing Barbados by boat. As we've discovered, cruising lets you slow the pace and gain a different — sometimes exclusive — perspective on a destination. As with all our itineraries, treat these as just inspiration for your uniquely created trip.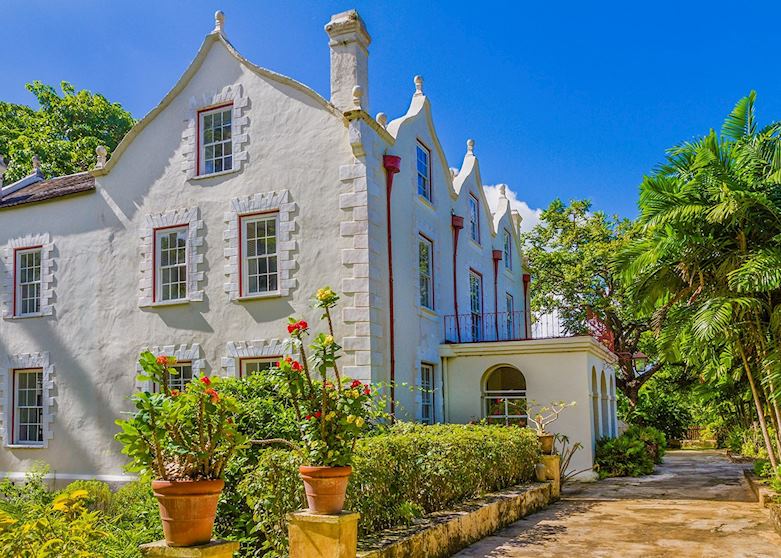 Barbados
This trip provides a nice introduction to Barbados and the Windward Islands. You will have the opportunity to relax on the beaches of Barbados, sample the incredible food and delve into the fascinating history of the island. In addition you will spend a week onboard the Royal Clipper sailing vessel, navigating the picturesque Windward Isles before returning to Barbados to end your travels.
Ships selected by our specialists
Ranging from luxurious floating hotels to far simpler options, the selection of Barbados cruise vessels you can choose from all have one thing in common: they offer unparalleled access to sights well off the beaten track.