It was back in 2000 that Lizzie Corke and Shayne Neal first considered opening an ecolodge in the Cape Otway National Park. In 2004 this dream became reality and here we look at what a stay at the Great Ocean Ecolodge entails.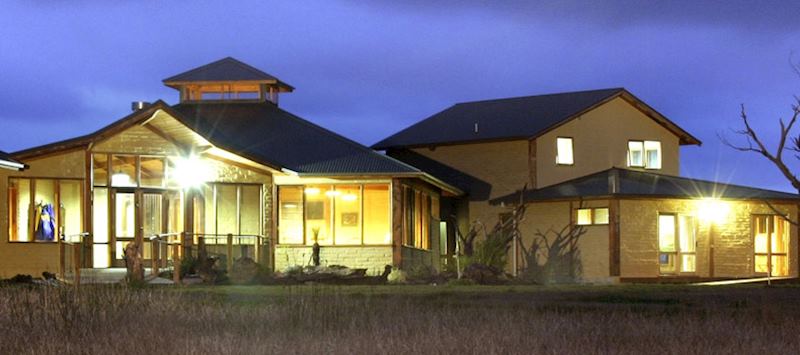 This beautiful region is home to some of the most intriguing animals on earth, and some of which are found nowhere else in the world.
Situated on the southern coast of Victoria in Australia, the Cape Otway National Park was formed in 2004 through the amalgamation of a number reserve parks and crown reserves. Its combined size is now 103 sq km (38 sq miles) and includes some very diverse habitats, from windswept coasts and wild shorelines to sheltered coastal inlets, peaceful woodlands and pristine rainforests.
Lizzie Corke and Shayne Neal are two young conservationists with backgrounds in zoology and natural resource management. They were brought up in the countryside surrounding Victoria, close to the Otways and the stunning scenery of the Great Ocean Road. They were always aware of the fragility of the natural world that surrounded them and the need to conserve this unique ecosystem.
This beautiful region is home to some of the most intriguing animals on Earth, and some of which are found nowhere else in the world. Conservation of such biodiversity cannot be managed without better understanding the particular ecological needs of species. Together Lizzie and Shayne founded The Cape Otway Centre for Conservation Ecology. Adjoining the Great Otway National Park, this not-for-profit organisation is dedicated to protecting and understanding Australian biodiversity, ecosystems and the ecological processes that maintain them.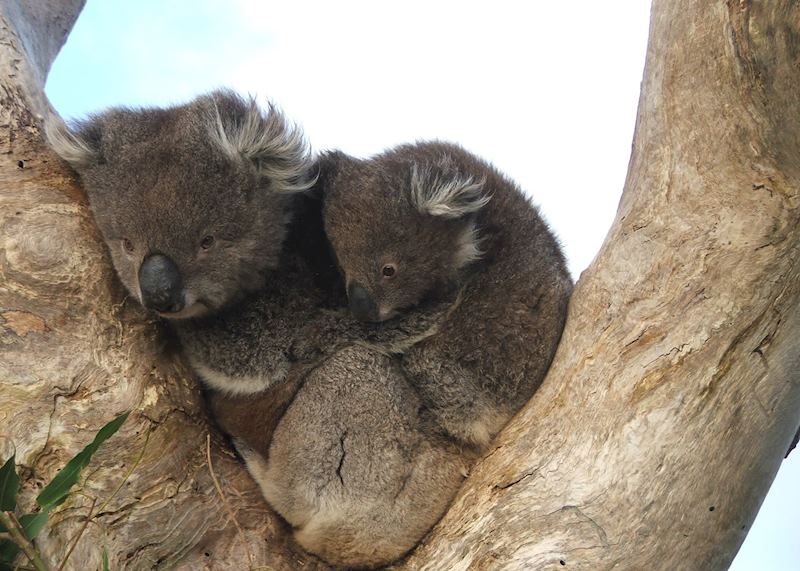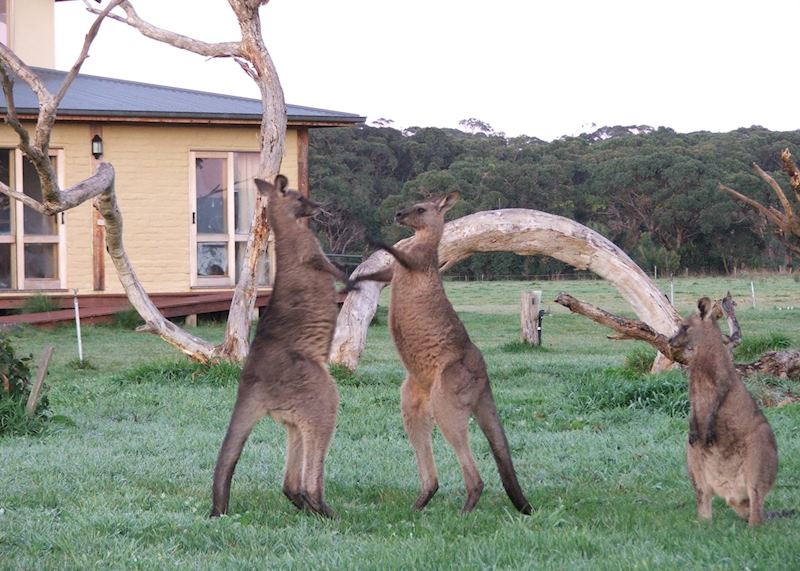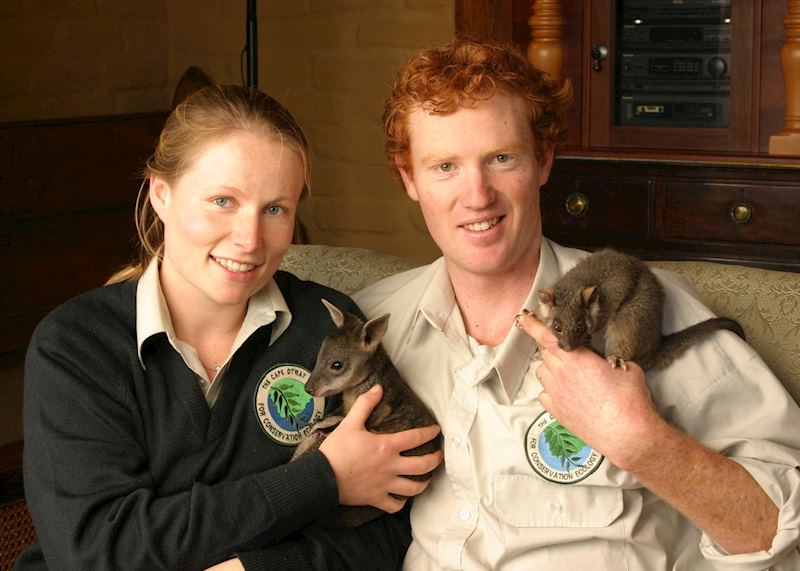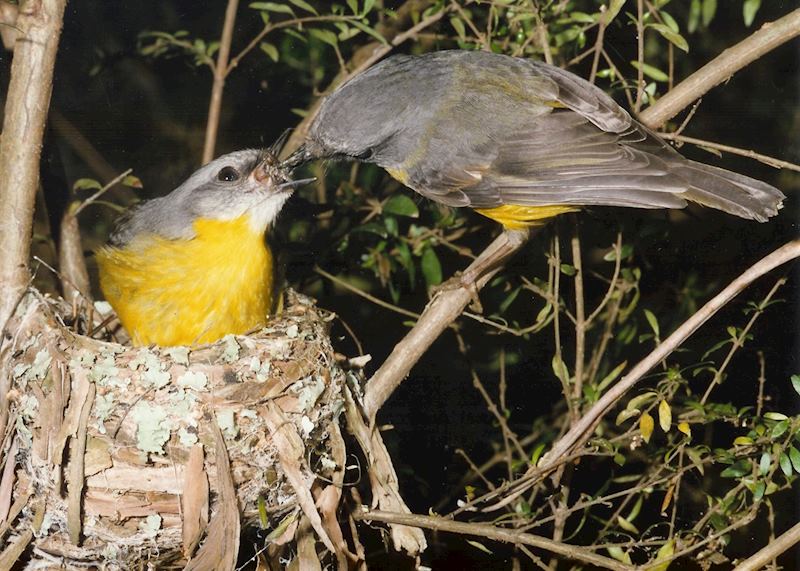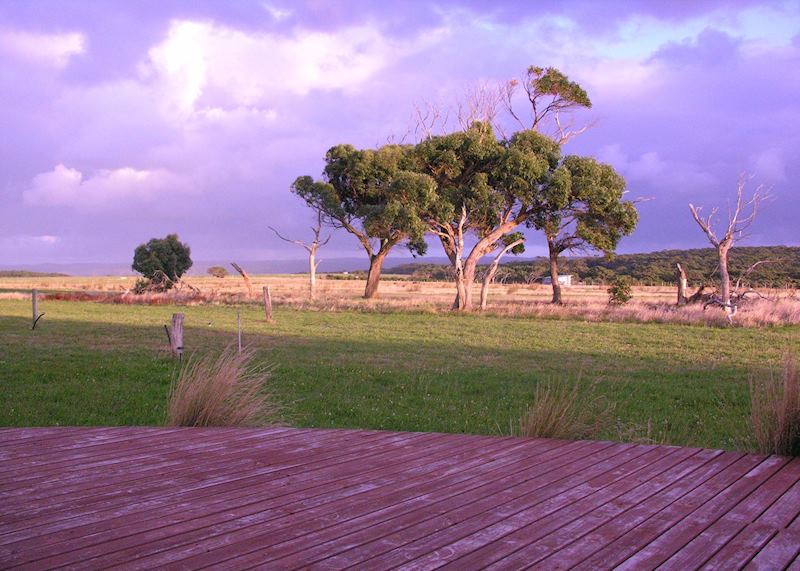 Under the guidance of Ecological Research Manager, Dr Kellie Leigh, the Centre carries out an extensive research programme. One ongoing project seeks to help the conservation of the hooded plover, a species that nests on the beach and is very vulnerable to predators, to the extent that only 10% of their young survive. Visitors to the project can accompany Dr Kellie on a coastal walk as she monitors the nesting bird's progress and then enjoy a picnic on one of secluded beaches.
The welfare of individual native animals is just as important. The surrounding habitat is home to a vast array of species, 170 of which are either endangered or unique to this region of Australia. To support this fragile ecosystem, the Cape Otway Centre operates a Wildlife Rehabilitation Centre, rescuing and treating injured and orphaned wildlife so that they may be returned to their natural habitats. Lizzie and Shayne believe that in order to protect species and ecosystems, individuals must also be protected. Since establishing the Centre, more than 250 orphaned and injured animals have been rescued.
In the year of its opening the ecolodge was awarded the Victoria Tourism Award for Best New Development and regularly receives awards and accolades. On World Environment Day in 2005 Lizzie was named the Australian Prime Minister's Environmentalist of the Year for her and Shayne's work — the first female and youngest ever recipient of this prestigious award. Since then the pair have been awarded the Australian Geographic Society's Conservation Award. Now their little daughter, 18 month old Tess, is a part of the team — of course her first word was 'koala'!
A word from Shane and Lizzie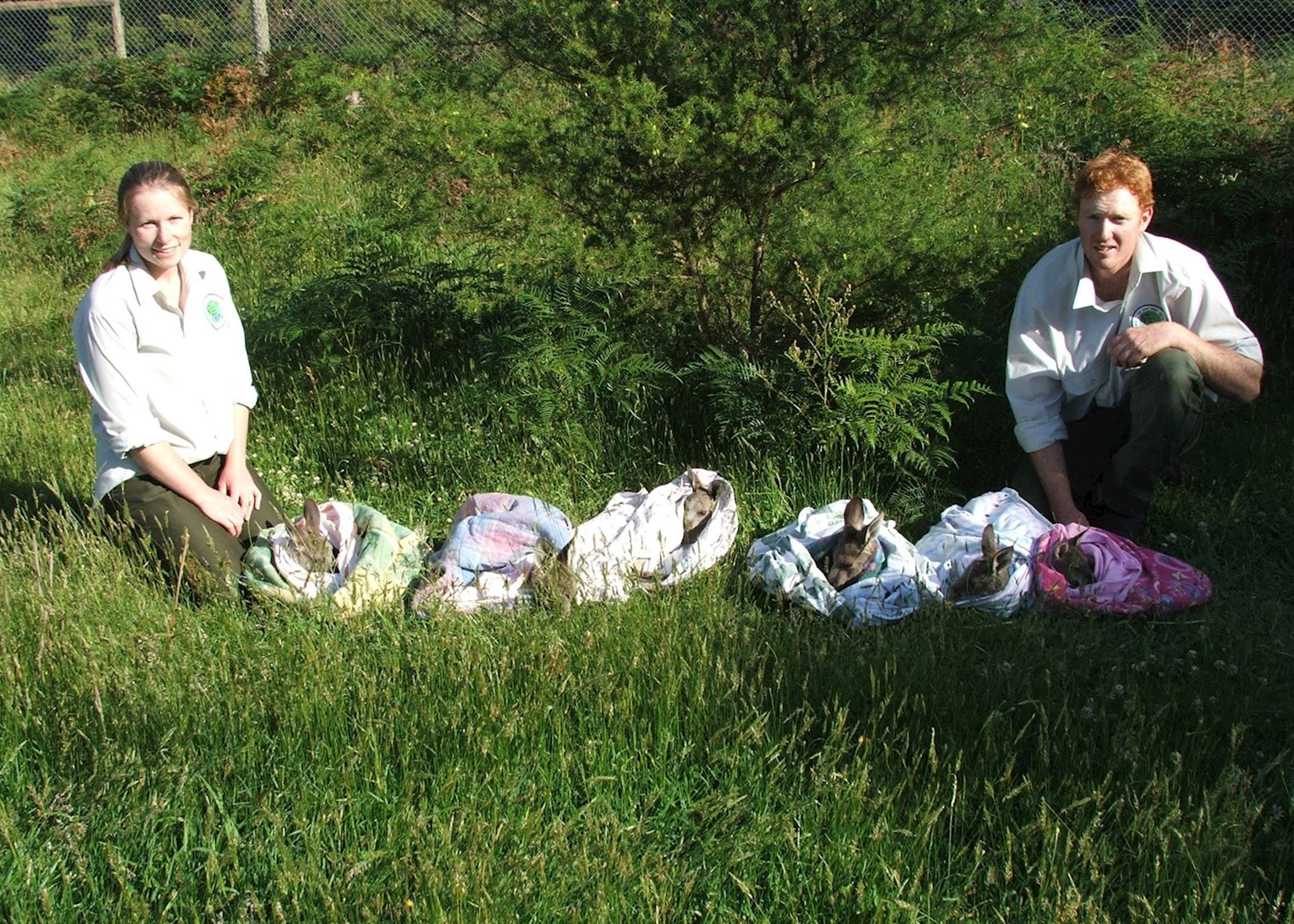 'This beautiful region is home to some of the most intriguing animals on earth — a myriad of indigenous species, many of which are known to be rare or threatened, and some of which are found nowhere else in the world. Only through recognising our connection and interdependence with nature can we truly understand the value of our natural environment, and so seek to conserve and protect it. We offer an immersive nature experience: guests live sustainably and are invited to accompany dedicated ecologists, observing the exquisite wildlife ranging freely through the property, assisting with the rehabilitation of injured and orphaned wildlife and participating in ecological monitoring and habitat restoration projects. The Great Ocean Ecolodge is a place where you feel welcomed and valued, able to be a part of the natural world, observe it, enjoy it, share it and, if you would like to, work alongside ecologists to protect it'.