Whether celebrating life or death, wildlife, religious deities, rowing, or even ice sculpting, festivals add another dimension to your travels. Streets thrum with music and kaleidoscopic parades, you might see traditional rituals that aren't performed at any other time, and you're fully embraced in local life as everyone joins in with the celebrations.
Below, we share our pick of festivals around the globe that we feel are worth experiencing as part of a wider trip.
Diwali, India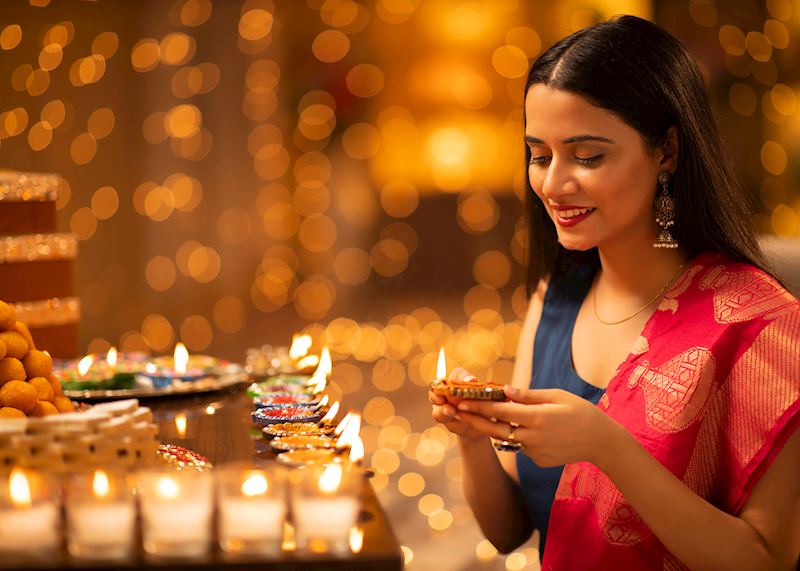 This festival of lights usually occurs between mid-October and mid-November, and is celebrated by a number of religions across India and beyond. Marking the triumph of good over evil, light over darkness, and knowledge over ignorance, it's interpreted differently across Hindu, Sikh, and Jain communities.
Walking through towns and cities, you'll see houses, shops, and public places lit with lanterns and small earthenware lamps called diyas, while flower displays brighten the streets further. Over five days of festivities, parades and live music take place, fireworks are set off, and gifts and sweets are exchanged.
Find out more about tailor-made trips to India, or read more about experiencing festivals in India.
Dia de los Muertos, Mexico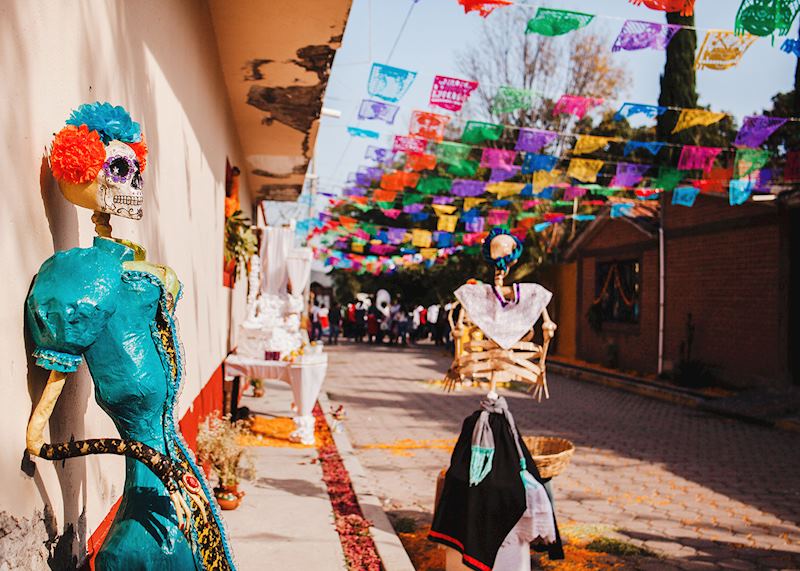 A Mexican festival that takes place between 31st October and 2nd November, 'Day of the Dead' is when families come together to pray for and remember lost relatives. Ofrendas (altars) are constructed in both public spaces and private homes, and are often richly decorated with pumpkins and squashes, marigolds, candles, and sugar skulls. More of a portal than a site of worship, ofrendas are intended to 'welcome home' the spirits of loved ones. Some cities, notably Oaxaca, also host costumed parades.
At dusk, families gather at gravesides, but the atmosphere is far from funereal: there's feasting, storytelling, singing, and sometimes even a roving mariachi band.
Find out more about tailor-made trips to Mexico, or read our guide to the Day of the Dead.
Songkran Festival, Thailand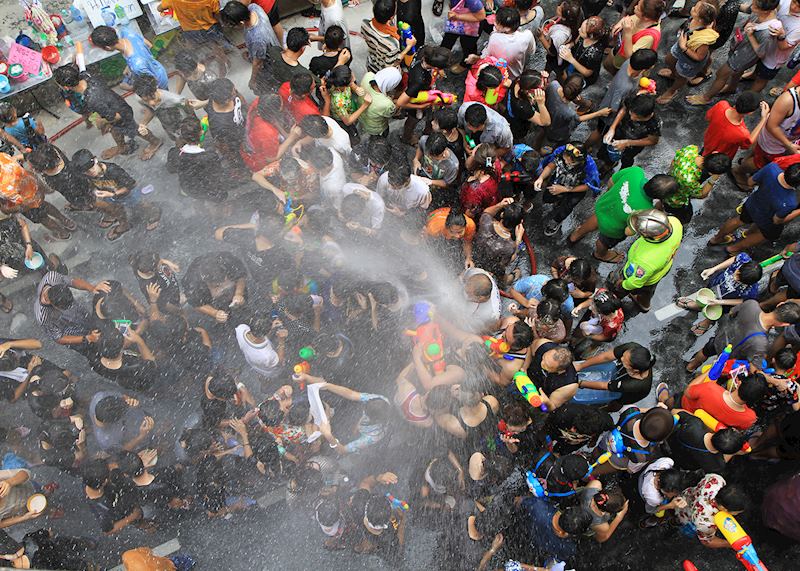 Songkran is the welcoming of the Buddhist new year in Thailand. It's also celebrated across Southeast Asia, albeit under different names and on slightly different dates. In Thailand, it usually occurs over a long weekend in mid-April. Festivities include parades, markets, and dance performances, but the festival's best known for its water fights.
In temples, it's customary to wash Buddha images with water to prepare for the new year. Outside, this tradition has evolved into a country-wide water fight, with entire communities hitting the streets with water pistols, water balloons, and buckets of water to hurl at each other. Passers-by aren't exempt, so you'll quickly find yourself soaking up the celebrations (quite literally) — plus, the water is a refreshing respite from April's dry heat.
Find out more about tailor-made trips to Thailand, or read more about the Songkran water festival.
Semana Santa, Guatemala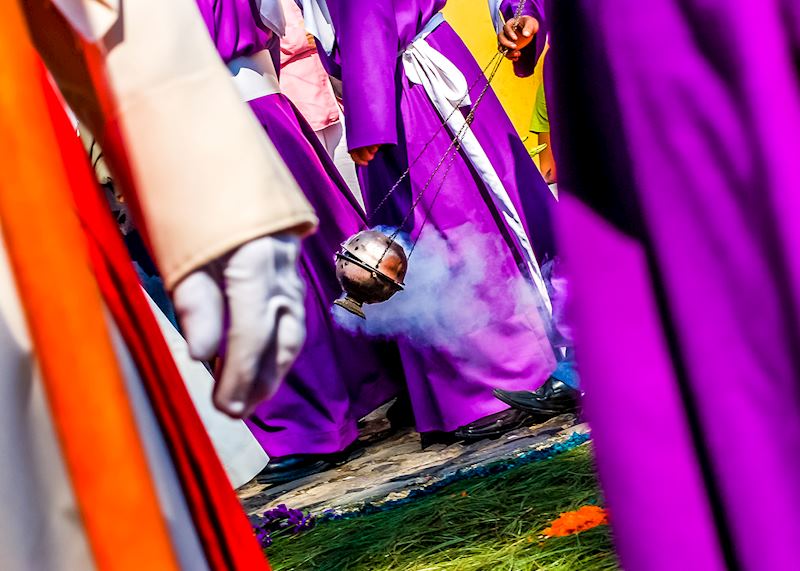 To mark the start of Holy Week, towns throughout Guatemala host celebrations featuring giant floats with enormous statues of Jesus and the Virgin Mary, wafting incense, and sumptuous costumes.
Beginning on Ash Wednesday and ending on Good Friday, Antigua is the most spectacular place in the country to experience Holy Week. Here, local residents line street after street with intricately woven alfombras (carpets), all made by hand using flowers, brightly dyed sawdust, and palm fronds, and planned months in advance. The alfombras have a vivid but fleeting beauty — they help cushion the feet of the volunteer float bearers (cucuruchos) who carry the huge statues as an act of penitence.
Find out more about tailor-made trips to Guatemala, or read our guide to festivals in Central and South America.
Obon Festival, Japan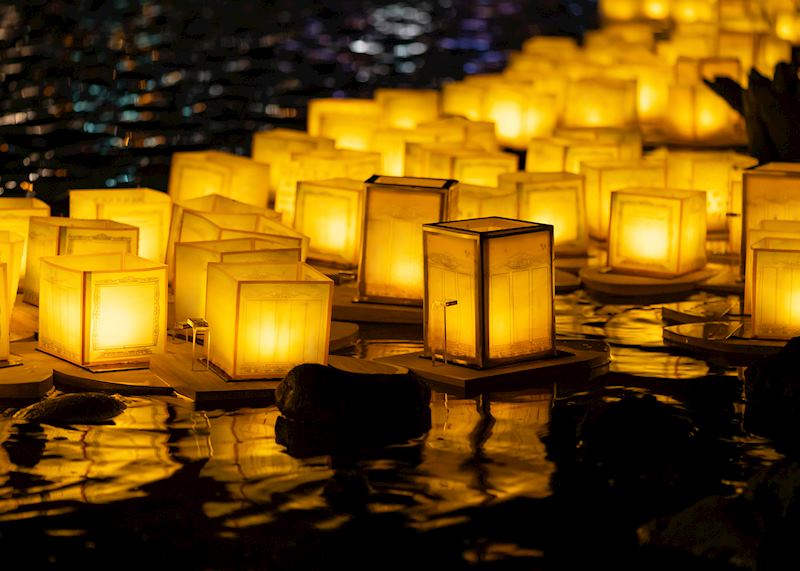 For more than 500 years, the Japanese have commemorated their ancestors during Obon, a three-day festival that's usually held in August. It's celebrated through Bon Odori folk dances, seasonal cuisine, and the lighting of bonfires. Some of the largest fires are in the hills surrounding Kyoto, with huge bonfires arranged in the shape of kanji, Japanese characters.
It's a time in Japan when people reunite to visit family graves and make food offerings at temples and shrines. At the end of the festival, communities gather around lakes and rivers to float paper lanterns that help guide their relatives back to the spirit world.
Find out more about tailor-made trips to Japan, or read more about festivals to visit in Japan.
Hermanus Whale Festival, South Africa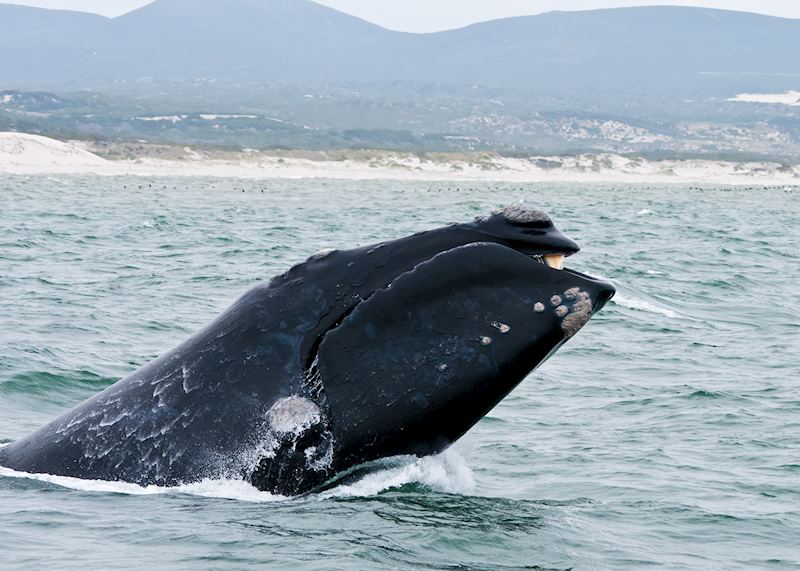 Known as South Africa's whale-watching capital, the small seaside town of Hermanus sits on Walker Bay, just a couple of hours southeast of Cape Town. Here the water stays deep right up to the shoreline, so even when you're not out on a boat trip, you'll often have close-up views of resident Bryde's whales and, between June and October, migratory southern right and humpback whales.
The town is proud of its status, and even has a 'whale crier' who keeps watch for passing whales,blowing on a kelp horn to alert the public when any are spotted. And, at the end of September each year, Hermanus hosts its own whale-themed festival. Visit at this time and you'll find interactive exhibits about local marine life and conservation, street parades, and live music performances, as well as food trucks and craft stalls.
Find out more about tailor-made trips to South Africa, or read our guide to whale watching in South Africa.
Tsechus, Bhutan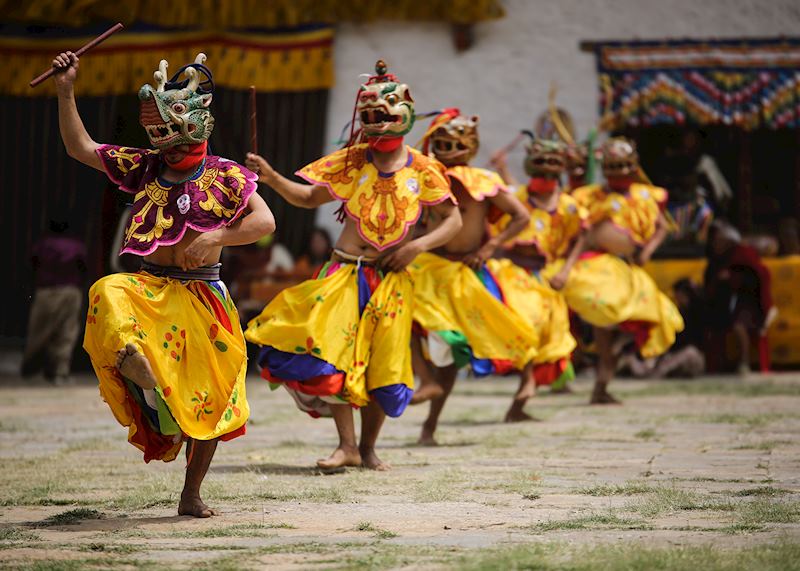 A festival of religious ritual dances, tsechus are integral to Bhutanese culture and take place everywhere, from tiny, isolated villages to some of the country's largest dzongs (monasteries). People travel from all over the country to watch monks perform elaborate dances while wearing bright costumes that swirl to rhythmic drumbeats.
Whether visiting a large festival or a smaller, more intimate tsechu, the highlight is the unveiling of the thangka, a giant embroidered religious image that's believed to wash away the sins of those who view it.
Find out more about tailor-made trips to Bhutan, or read our guide to Bhutan's festivals.
Mardi Gras, New Orleans, USA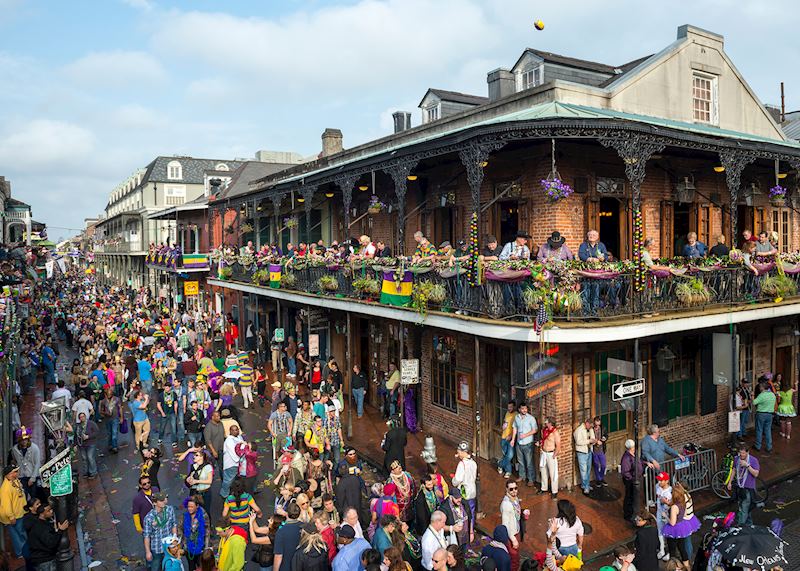 Also known as Fat Tuesday, this celebration marks the last day before Lent, when traditionally people would eat rich, fatty foods before fasting. While it's celebrated by Christians worldwide, New Orleans has become almost synonymous with the festival, recording its first parade in 1857.
Visit the city today and you'll still see these lively parades of floats and masked, costumed participants dressed in purple, green, and gold (standing for justice, faith, and power, respectively). Long beads and other trinkets are thrown into the crowd, and each year a King of the Carnival is chosen and revealed the day before the parade.
Find out more about tailor-made trips to the USA, or read our guide to the music culture of the Deep South.
Québec winter carnival, Canada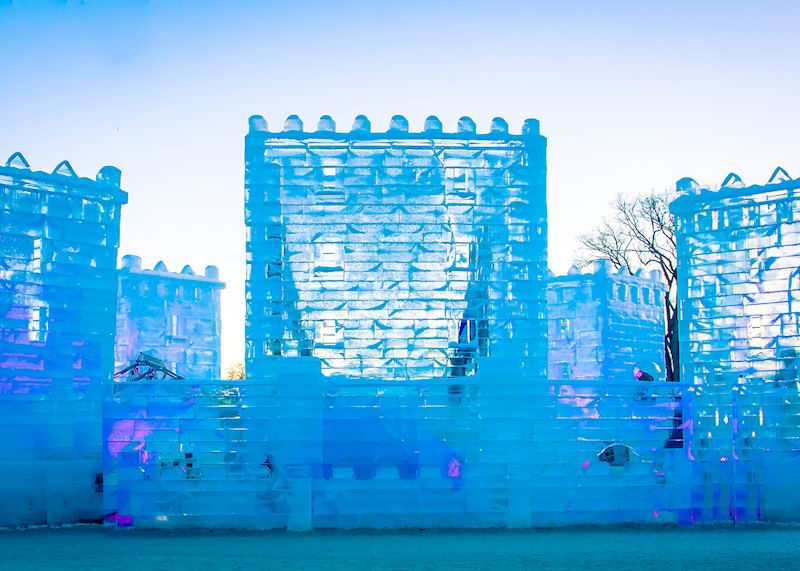 In January or February each year, Québec City embraces the cold as residents and visitors take to its brightly illuminated streets for a warming winter festival. Lasting two weeks, the carnival features two night-time parades led by its cheerful mascot, Bonhomme ('good-natured man'), whose huge ice palace is built and sculpted specially each year and acts as a focal point for the festivities.
You can also see other intricate sculptures skilfully carved out of ice blocks, go ice skating, and watch teams compete in ice canoe races along the St. Lawrence River. And, there's plenty of live music, street food, and heated terraces where you can sip a steaming hot chocolate while soaking up the atmosphere.
Find out more about tailor-made trips to Canada, including experiencing Canada in winter.
Venice carnival and the regata storica, Italy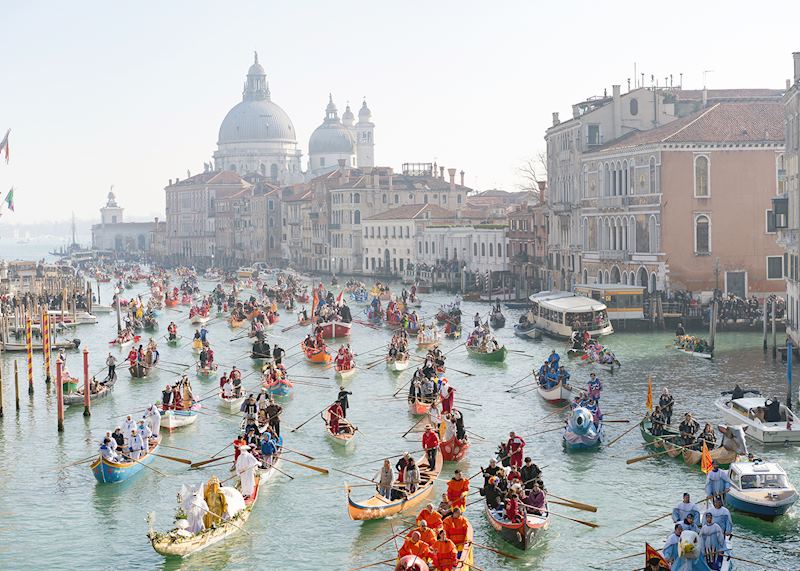 Held across the two weeks leading up to Lent, Venice Carnival is renowned for its extravagantly decorated masks and bright costumes. Dating back to the 11th century, the carnival includes parades, live music, and other open-air entertainment focused around Saint Mark's Square, as well as a contest for la maschera più bella (the most beautiful mask). You can also watch gondola and boat parades along the Grand Canal.
For a greater focus on boat parades, though, visit Venice on the first Sunday in September to experience the Regata Storica, a centuries-old celebration of the city's long history in rowing. From vantage points along the canal, you can watch boat races, as well as parades featuring brightly decorated gondolas with costumed crew.
Find out more about tailor-made trips to Italy, or read our guide to experiencing Venice's quieter side.