Read about Rob and Maureen Gillet's experiences when they travelled to Cuba with Audley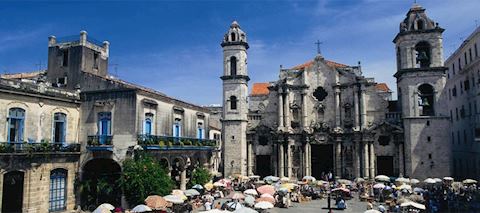 Plaza de la Catedral, Havana Vieja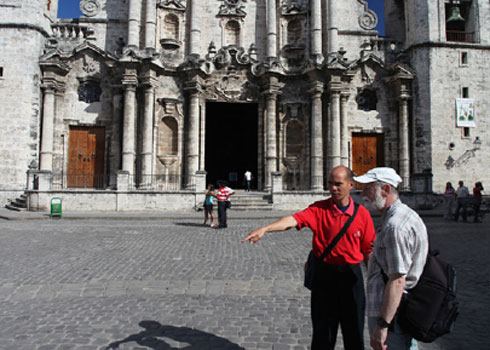 "He's alive! Ernest Hemingway is alive!" came the shout as I strolled past the large group of tourists in Havana, all pointing at me with some amusement. Never ever having been mistaken anywhere in the past for the long deceased author, I hurried on, realising that indeed there was a passing resemblance as I caught my reflection in a shop window. Hemingway's features were displayed on countless book covers and periodicals in Cuba, and during the following three weeks, Maureen and I smiled every time a stranger addressed me as Hemingway.
Elegant buildings in a state of decay, others beautifully preserved or restored, inhabited by such friendly and outgoing people, school children smartly dressed in their pristine uniforms, and so many classic American cars, remnants of the past, occasionally belching dark smoke: these were our initial impressions of Havana.
From the first day, we frequented the busy bar/restaurant Lluvia de Oro where we were always made welcome. Our regular orders of black tea with a touch of milk, and cooling Cuba Libre cocktails were served in style. While we relaxed, bands played intoxicating Cuban music and occasionally regulars would get up and dance. Evenings were completed with a stroll along the sea-edged Malecon, as we watched the waves crashing and the orange sun sinking below the horizon.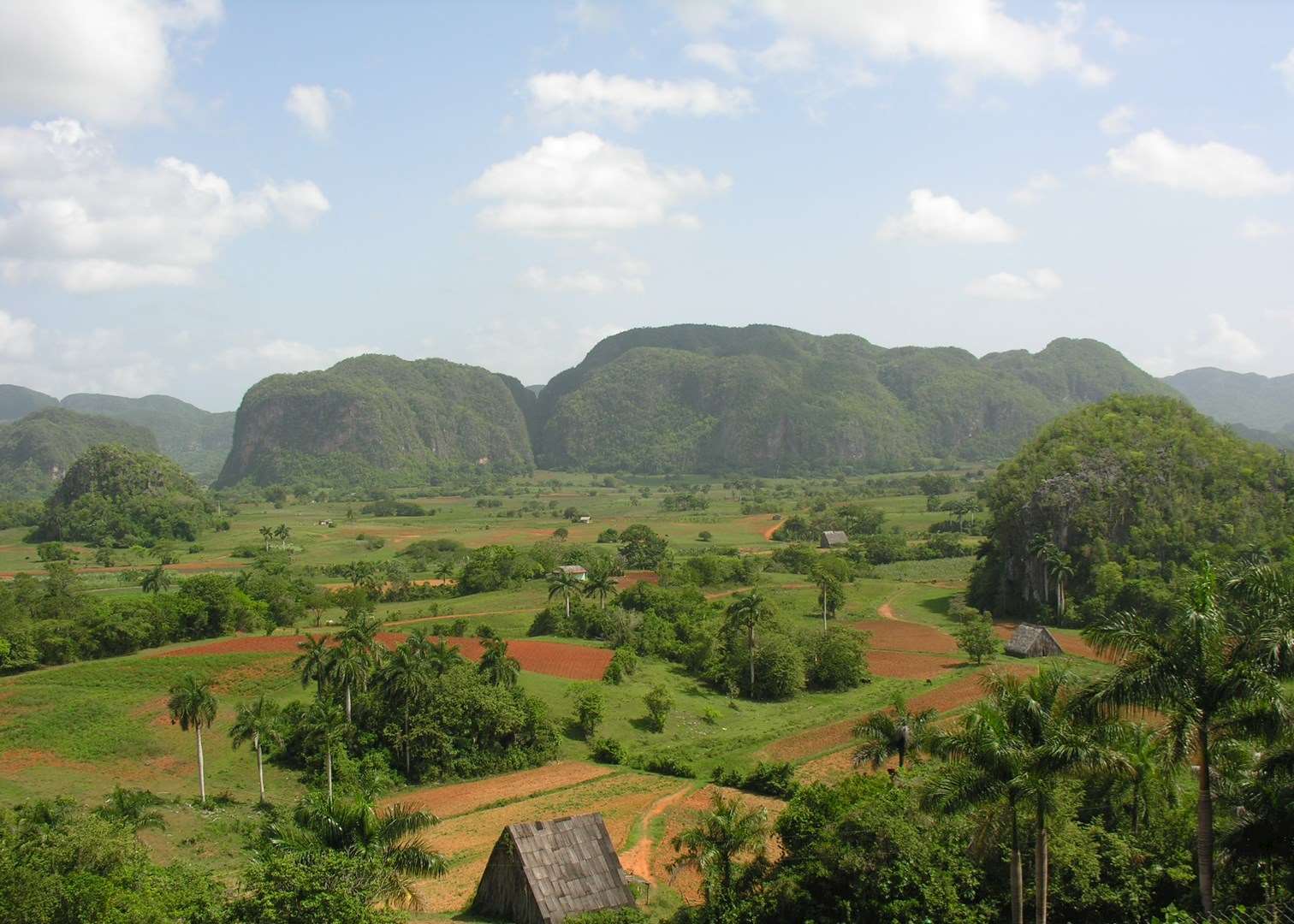 A stay in the Viñales Valley, to the west, followed. The view from the hotel balcony of Los Jazmines Hotel was stunning. The almost prehistoric landscape of mogotes – bizarre towering hillocks — breaking up a vista of royal palms, oxen-ploughed orange earth, and prism-shaped tobacco drying huts were a complete contrast to Havana. The occasional blur of hummingbirds enlivened further this rural paradise.
Approaching Trinidad to the southeast by taxi transfer, we noticed hundreds of small scuttling orange shapes crossing the roadway. Remarkably, they were large land crabs partaking in their annual trip from sea to land. Periodically along the road, thousands of crabs caused drivers and passengers to stop and stare in disbelief at the amazing sight. Occasionally, vehicles fell victim to punctured tyres as a result of driving over the crabs. However, the crabs came off worse as hundreds lay crushed on the road surface.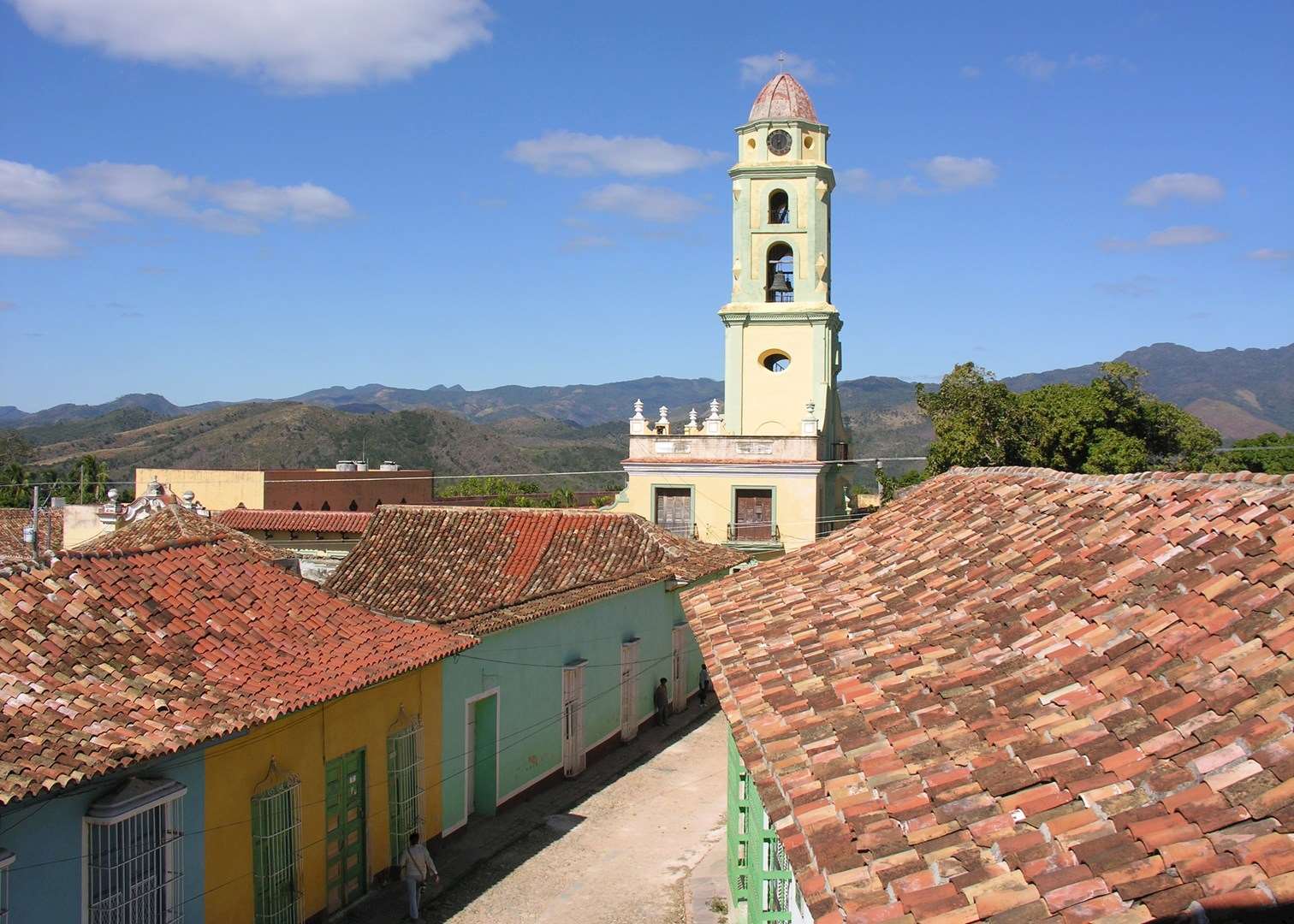 We were greeted on our arrival in Trinidad by torrential rain, with rivulets of water cascading down the narrow, sloping, cobbled streets. Caught unawares, inhabitants and tourists alike dashed for cover beneath the tiny doorways of the town's 16th century colonial houses. By the following morning the cobbles were steaming from the sun's heat. The sun illuminated the small pastel coloured homes with their iron-grilled windows and quaint wooden doors. A wander around this unique town with its churches and mansions was memorable. Our cameras worked overtime capturing the images.
Santiago de Cuba, a journey of many hours to the east, was a city well worth seeking out. With a more relaxed lifestyle than Havana, cradled by mountains and edged by the Caribbean, its handsome buildings and café culture of music and dance attracts many visitors. Enjoying cocktails on the rooftop bar of the Hotel Casa Grande while watching the sun setting behind the distant mountains, we felt totally relaxed. Way down below, around the edges of the Parque Cespedes, the classic cars, lined up in neat rows, looked just like the Dinky toys I used to collect as a child.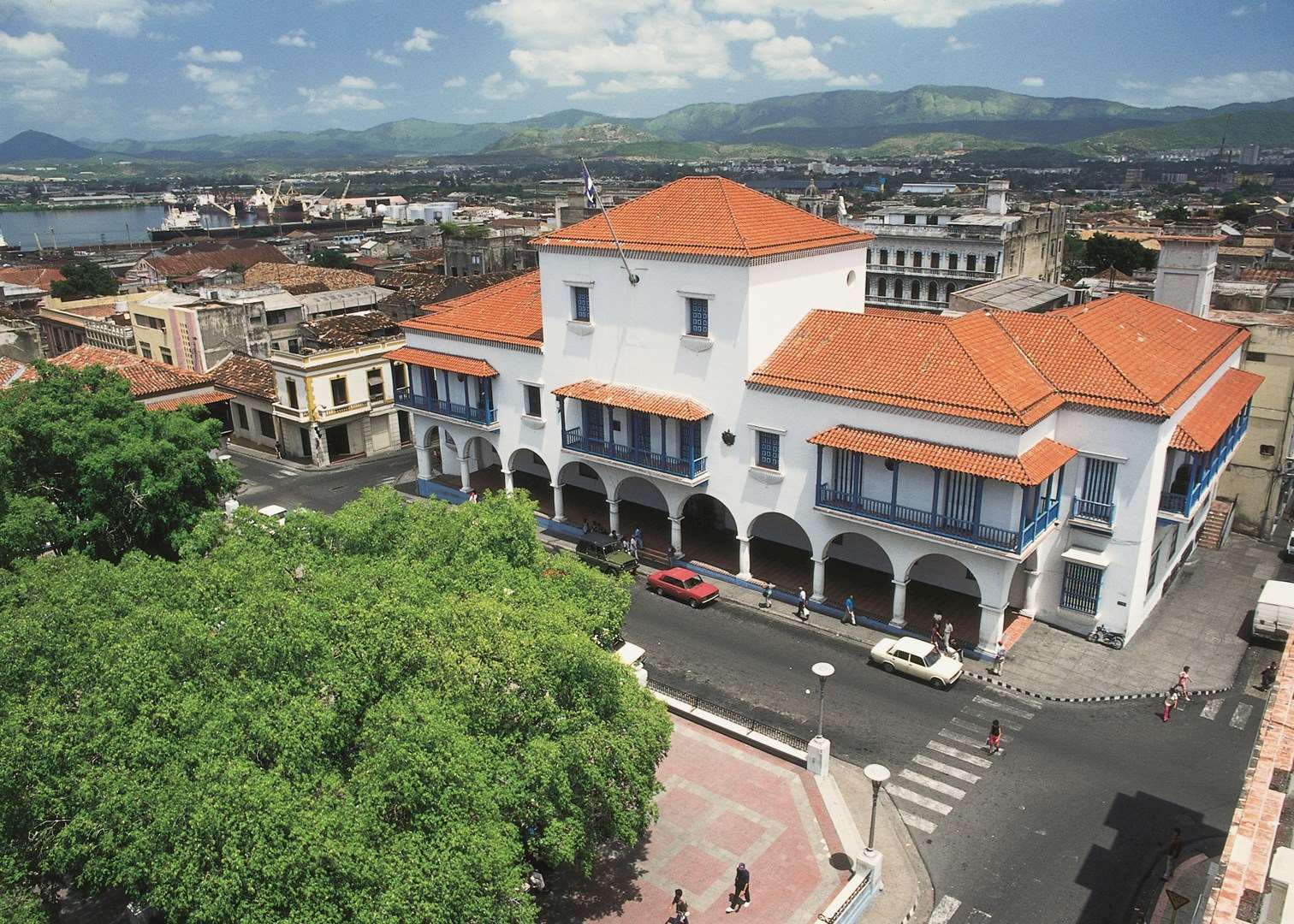 Our Santiago stay was further enhanced by the visit of the Pope, whom we photographed as he passed by in his Popemobile. Though not particularly religious, we were impressed by the enthusiastic devotion shown by the thousands of well-wishers, young and old, waving their flags and cheering.
And so back to Havana, via Camaguey, for another few days. We stumbled across a brewery bar in a lovely restored square, a graveyard of old steam trains where a few dedicated workers attempted to resurrect the old engines and a restaurant, Los Nardos, where the gargantuan fish served were larger than the dishes. All too soon we were back at the confusingly chaotic airport for the journey home.
Tailor-made itinerary ideas in Cuba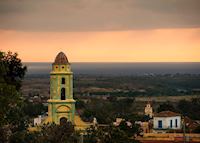 Explore colonial Havana and Trinidad and beautiful landscapes of Vinales and Las Terrazas.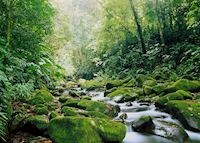 Experience the highlights of Cuba and Costa Rica, two countries that are worlds apart yet combine incredibly well.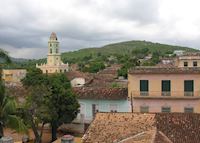 A comprehensive trip covering east and west Cuba including Havana, Vinales, Trinidad, Santiago de Cuba and Baracoa.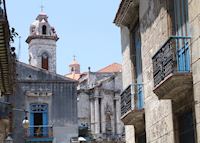 Discover the highlights of western Cuba, perfect for those who want a blend of cities and nature.