A century after the gold rush, Canada specialist Elizabeth Beeson discovers plenty of riches and adventure left in the Yukon's vast, tranquil landscapes.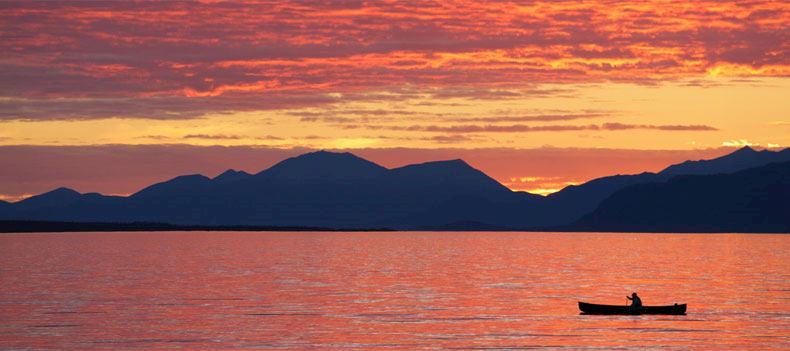 For many of us, life in the 21st century is often fast-paced and hectic. Modern communications and busy schedules rarely provide respite from phone calls, emails and the social media pressures of today. Travelling provides much-needed opportunities to relax and recharge the batteries. Some of our destinations are packed full of adventure, while others explore ancient civilisations or fascinating cities. There is one destination, however, that is the very antidote to the stresses of modern life; a safe, pristine environment of stunning natural beauty, thrilling wildlife viewing and exhilarating outdoor adventures — Canada's Yukon Territory.
Sandwiched between Alaska on its western border, the Northwest Territories to the east and British Columbia to the south, the Yukon is truly a get-away-from-it-all destination, where caribou vastly outnumber humans and where the pure mountain air invigorates and resuscitates. For those seeking escapism from a busy world, the Yukon is the perfect destination.
Getting there and around
The Yukon is easily reached by flights to the Territory's capital, Whitehorse (1), around a 2.5 hour flight north of Vancouver. Exploring is easy with a hire car — roads are well maintained and there is so little traffic that I've been known to lie down in the middle of the Alaska Highway (2) to prove the point (I lay there for at least five minutes before one solitary approaching car made me quickly jump up!)
---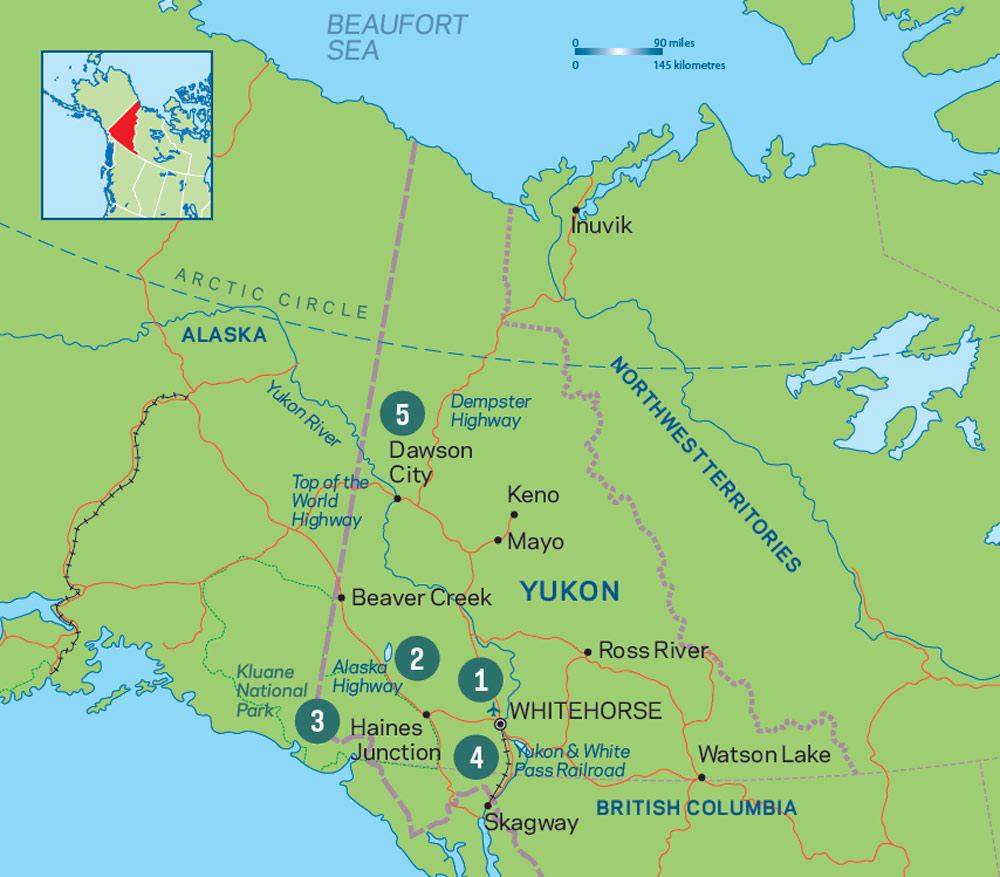 ---
The scenery
Wherever you go the scenery is beautiful and is renowned for its variety. South of Whitehorse lie vivid turquoise-blue lakes, while snow-capped mountains dominate the landscape further north. In the west, Kluane National Park (3) is home to Canada's highest peak, Mount Logan (5,959 m), and the world's largest non-polar icefields. Northern Yukon comprises miles of untouched tundra that reaches beyond the Arctic Circle to the distant Beaufort Sea.
Activities
As you may imagine, outdoor activities in this vast wilderness are unparalleled, with excellent hiking, white-water rafting, canoeing and fishing. No trip to the Yukon would be complete though without a trip in a floatplane, an everyday means of transportation in this enormous wilderness, and one that provides an unforgettable bird's-eye perspective.
For me, part of the Yukon's magic is landing on a remote lake by floatplane to go trout fishing. As soon as the engines are off, the silence is golden, apart from the water gently lapping against the hull and perhaps the call of a distant loon. You'll be guaranteed no noise or light pollution, just you in an environment as nature intended.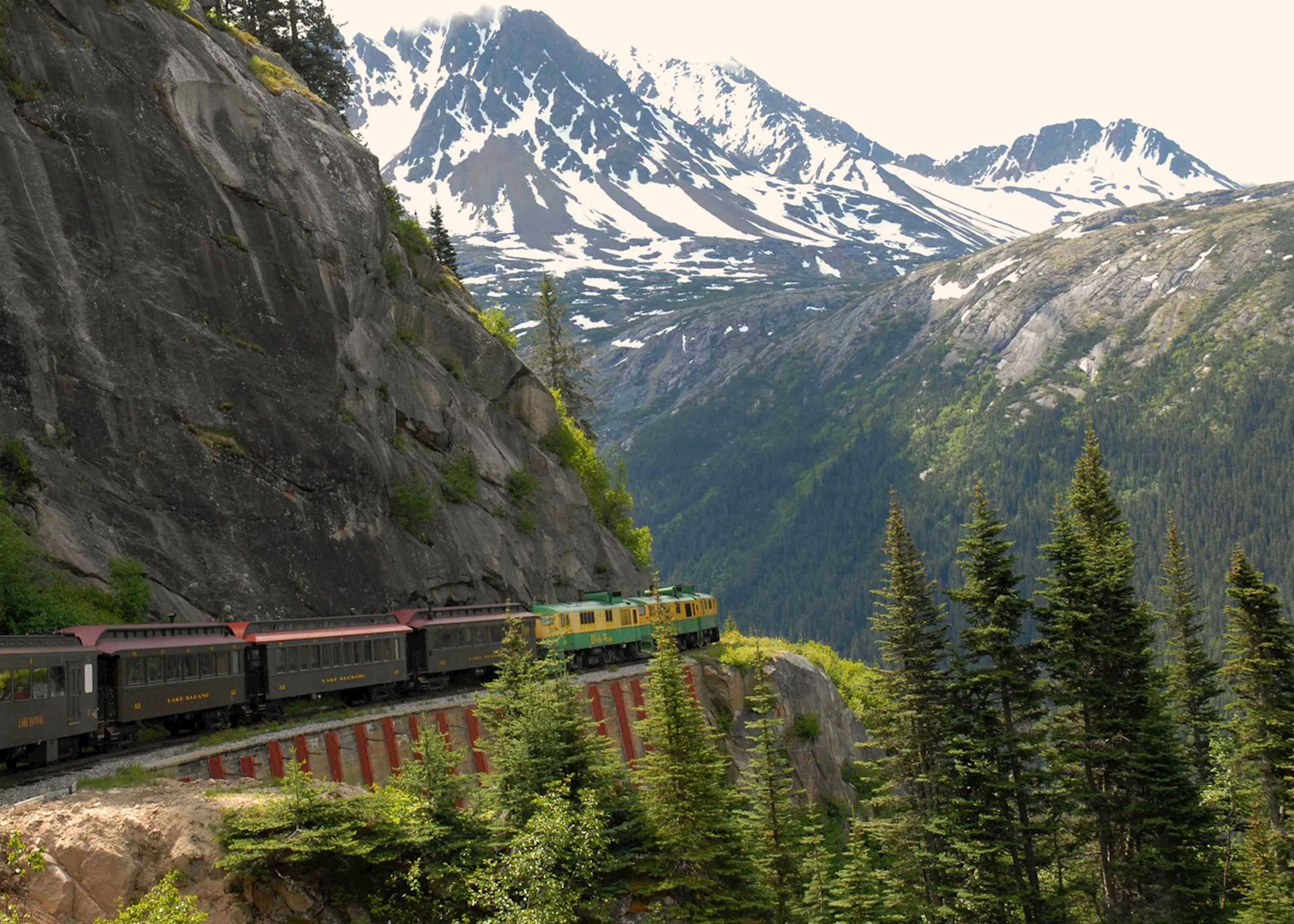 You may also wish to board the scenic Yukon and White Pass Railroad (4) for a trip over the Chilkoot Pass to Skagway in neighbouring Alaska, take a cruise on a historic stern-wheeler vessel, or try your luck panning for gold. A highlight of travelling this far north during the summer months is not only the warm climate but also the light nights. This is when the sun sets very briefly, adding an ethereal quality to any summertime visit. Winter temperatures meanwhile can often reach the dizzying lows of -56°C but, protected in insulated winter gear, you can have great fun dog sledding (or indeed watching the Yukon Quest dog-sled race), snowmobiling, ice-fishing or watching for the magnificent Aurora Borealis.
History and culture
The peace of this remote northern frontier was shattered in 1896 when gold was discovered on Bonanza Creek. Over the next three years 100,000 prospectors set out to cross the infamous Chilkoot Pass to seek their fortunes in the newly-discovered gold fields. Only 4,000 prospectors found gold, and maybe a fortune, but many others didn't survive the hardships of the journey. Today, the nearest settlement to Bonanza Creek, Dawson City (5), easily evokes the ghosts of these fortune-seekers.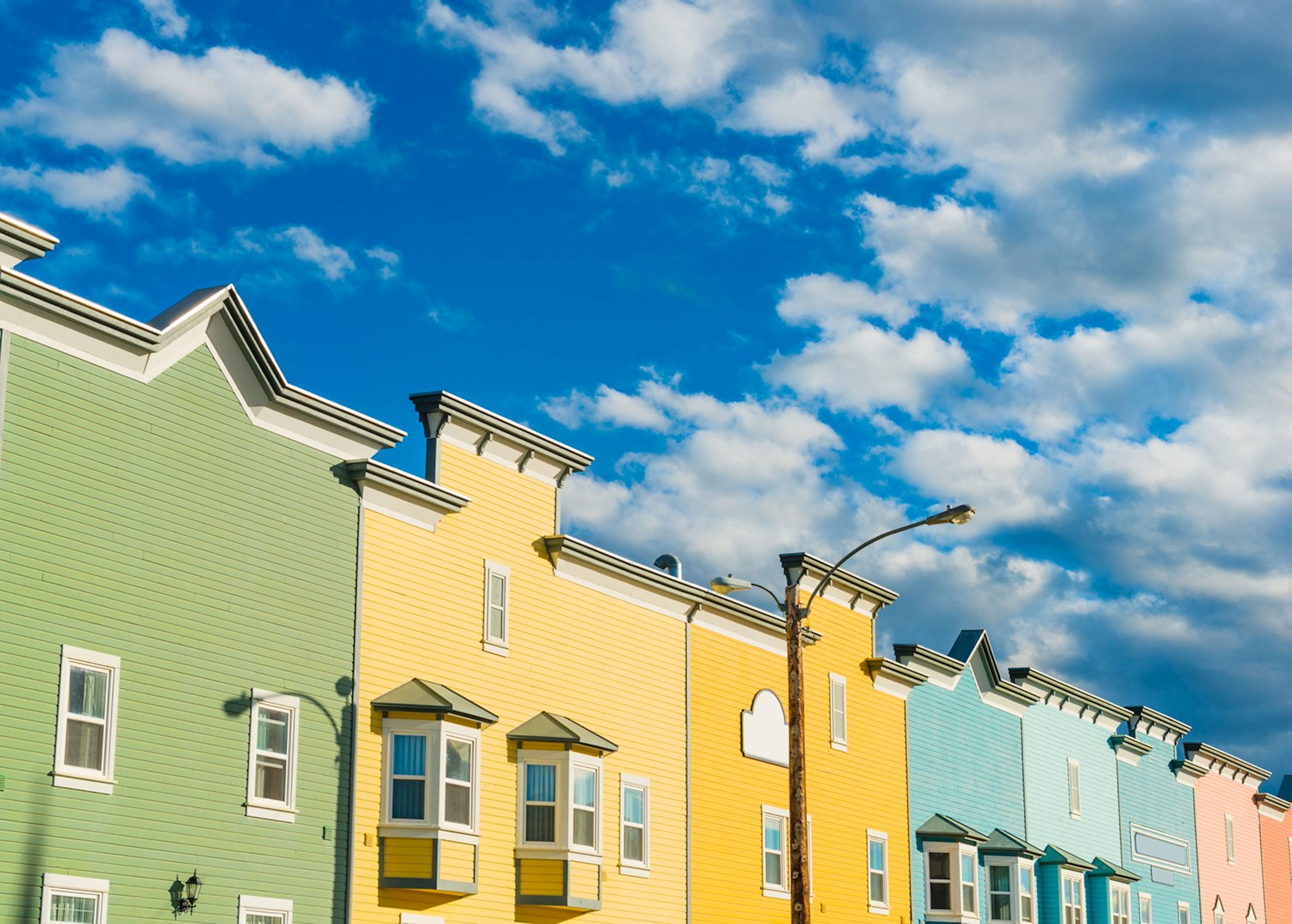 The town boasts wooden sidewalks, earthen streets, historic saloons and false-fronted wooden houses. The ghosts of characters such as Tagish Charlie (one of the Yukon gold's co-discoverers) and gangster Soapy Smith echo throughout the poetry of Robert Service and Jack London, and still haunt this perfectly-preserved time-warp. Visitors shouldn't miss a visit to Diamond Tooth Gertie's Gambling House, the gold fields of Bonanza Creek itself (where gold is still mined) or a visit to the Downtown Hotel to try a sourtoe cocktail.
But my everlasting Yukon memory is the kindness and, well, quirkiness, of the local people. Most communities number fewer than 300 inhabitants so any stranger in town is soon recognised and genuinely made to feel at home; a visit here is like putting on a comfy pair of old slippers. You will frequently bump into people who qualify to be members of the "colourful 5%" — characters who personify the old frontier spirit of the Yukon. Don't be surprised if a complete stranger buys you a drink in a bar; the Yukon is like that and will get under your skin like few other places in the world.
Wildlife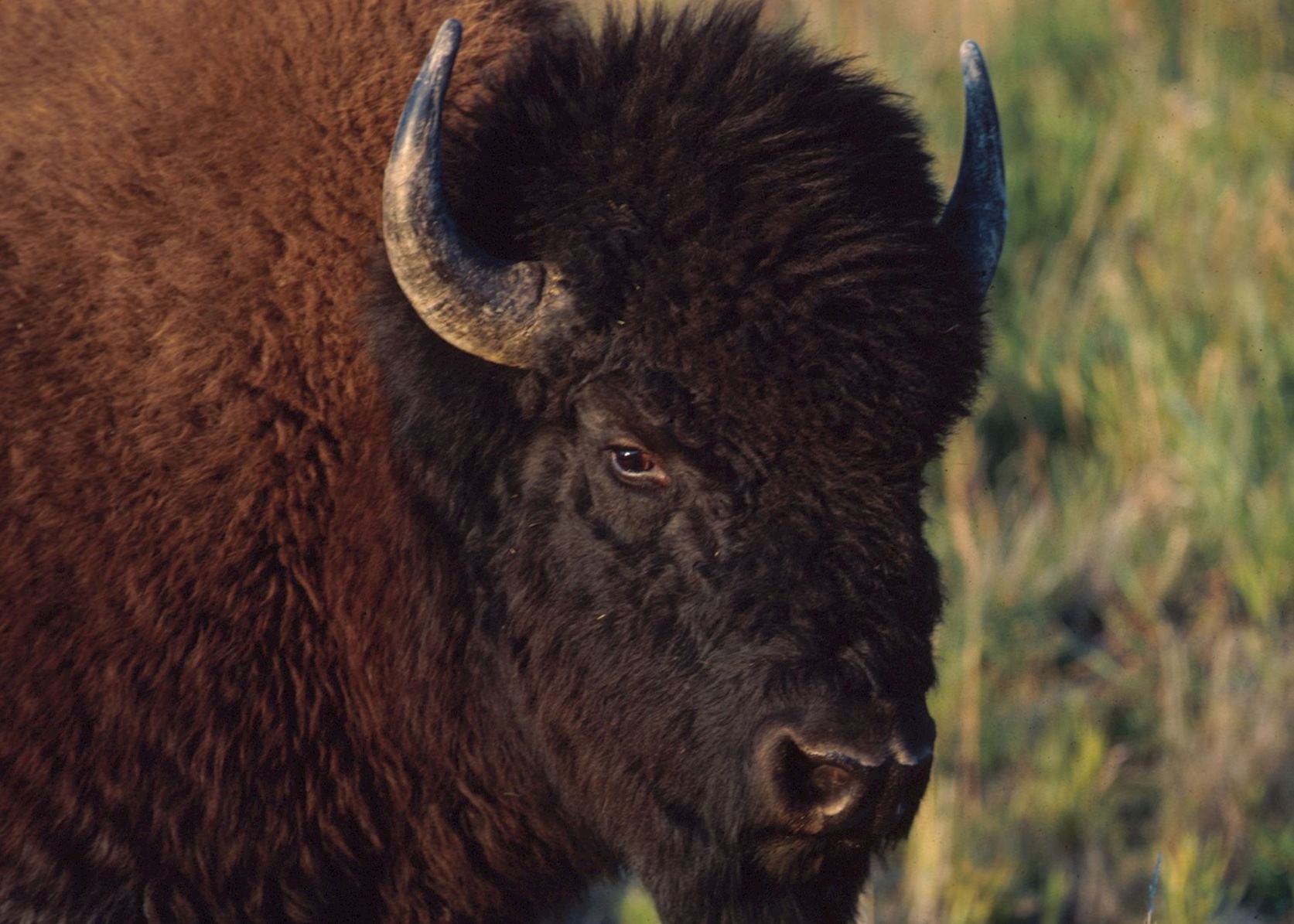 The Yukon offers excellent wildlife viewing opportunities, and is home to moose, bighorn sheep, bison, wolves and 30% of Canada's grizzly bear population. There are large populations of peregrine falcons and thousands of northern migratory birds such as tundra and trumpeter swans, many species of duck and geese also break their long migratory flights here.
However, an archetypal image of the north is of the enormous herds of caribou that inhabit the northern tundra. The largest herd, the Porcupine, numbers some 170,000 head of caribou and is intrinsic to the preservation of the traditional ways of life for the native Inuit people as they still hunt them for meat and skins.
Accommodation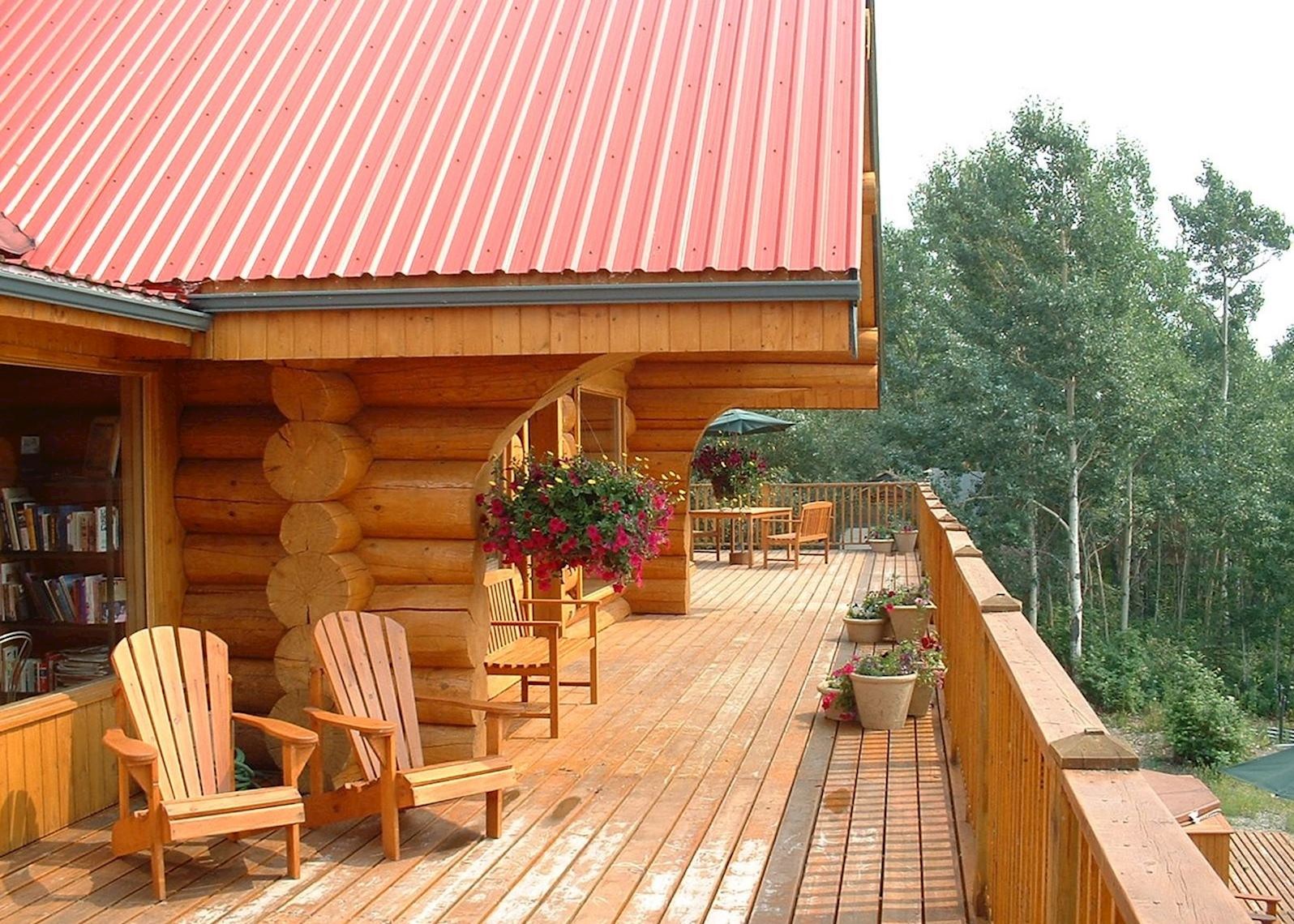 Accommodation in this remote part of Canada can be rustic but it often has great charm. One example is Bombay Peggy's in Dawson City, a former gold-rush era brothel, turned character bed and breakfast. It adjoins a pub that offers Yukon-brewed beers, a fine selection of single malt scotch, and an extensive martini menu.
There are also remote wilderness lodges such as Inn on the Lake (south of Whitehorse) and Dalton Trail Lodge (near Haines Junction) where guests can truly absorb the magnificence of the landscape, take part in adventure activities and look for wildlife.
Beyond the wilds of the Yukon
The Yukon can easily be combined with a visit to neighbouring Alaska. From Dawson City the wonderfully scenic Top of the World Highway leads to the border and, from there, the glaciers and whales of Prince William Sound, the mountains and wildlife of Denali National Park and some of the world's best bear watching are all within reach. Likewise, beautiful and rarely-visited regions of northern British Columbia can also be combined with a trip to the Yukon. The more adventurous may prefer to take a 4x4 drive along the unpaved Dempster Highway, cutting through remote northern tundra to reach Inuvik on the Beaufort Sea.