From island retreats to temple camp-outs, from street food tours to Asiatic bear conservation, here are some of the best — and most unique — experiences on offer in Vietnam, Cambodia and Laos.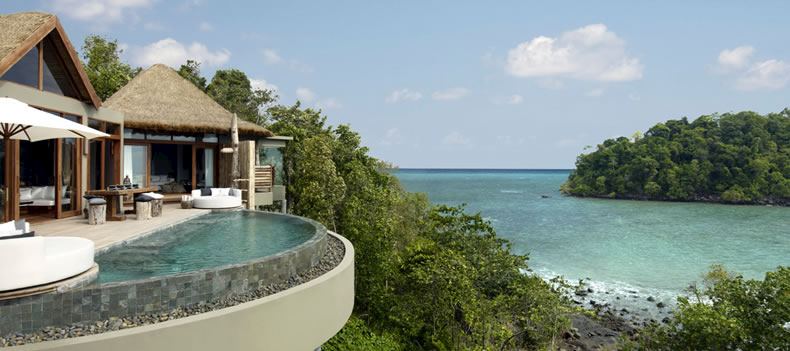 Top five scenic retreats
1. Mandala Ou, Nong Khiaw, Laos
If you're looking for the ideal place to sit back and admire the stunning untouched scenery of northern Laos, Mandala Ou is the perfect getaway. It's situated on the banks of the Nam Ou River, among the karst limestone mountains, and you can easily forget about the rest of the world as you soak up the sunset.
2. Song Saa, Cambodia
Few places can rival the magic of Song Saa, a hidden gem in one of Cambodia's most pristine locations. The beautiful villas have far-reaching views of the marine park, and as you laze in your private pool it is hard to imagine a more perfect scene. At night you can stroll down to the beach, search out the darkest area and kick the water to see it sparkle magically with bioluminescent plankton.
3. Mai Chau Ecolodge, Mai Chau, Vietnam
Enjoy a spot of luxury in the heart of a peaceful valley in Mai Chau. Explore the local villages and return to panoramic views. The only distractions here are the lush-green rice paddies and stunning mountain backdrops.
4 Rivers, Koh Kong, Cambodia
The 4 Rivers Floating Ecolodge in Cambodia's Cardamom Mountains w takes a lot of beating. It's situated on a bend of the Tati River, hidden in the mangrove forests, and is only accessible by boat. You can jump straight off your floating, luxurious, safari-style tent and into the river, or enjoy a few drinks at sunset on the pontoon. There are plenty more active excursions to choose from if you're feeling adventurous.
5. Forest Floor Lodge, Cat Tien National Park, Vietnam
Forest Floor Lodge overlooks the rapids of the Dog Nai River in Cat Tien National Park. Experience a little off-the-beaten-track jungle adventure and observe the local flora and fauna from a traditional Vietnamese-style house or tent.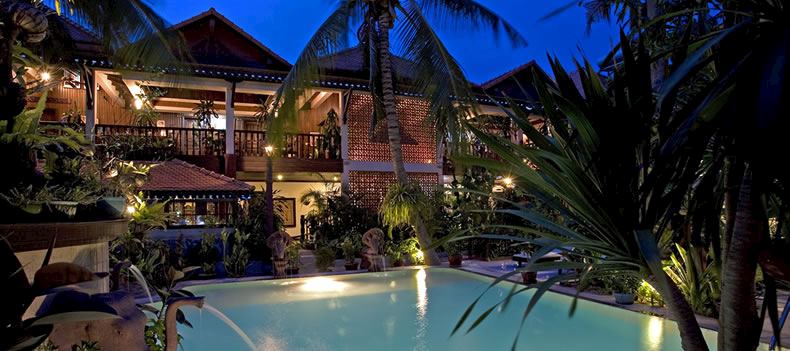 Top five budget boutiques
1. Hanuman Alaya, Siem Reap, Cambodia
For a traditional, family-owned property in Siem Reap with a great restaurant, serving the best fish in town, look no further than Hanuman Alaya.
2. Le Sen, Luang Prabang, Laos
Le Sen is a delightful character property in the UNESCO World Heritage town of Luang Prabang is incredible value for money and gets consistently great feedback.
3. Villa Langka, Phnom Penh, Cambodia
Phnom Penh has a special place in my heart as I lived there for several years. In a busy city, finding a quiet oasis is always welcome and this renovated 50s villa in a quiet side street close to the riverfront is just that. Villa Langka is set around a pool, it offers unpretentious character accommodation.
4. Hoi An Essence, Hoi An, Vietnam
On the edge of the Old Town, Hoi An, overlooking rice paddies, Hoi An Essence is perfectly placed to stroll or cycle into town. It offers great value and a friendly service set in one of the most beautiful and fascinating places in Vietnam.
5. Maison D'Hanoi Hanova, Hanoi, Vietnam
In the heart of Hanoi's Old Quarter, Maison D'Hanoi hotel reflects the French colonial past, but with a nod to more traditional Vietnamese styles. I love being able to share a beer with locals on the street corner.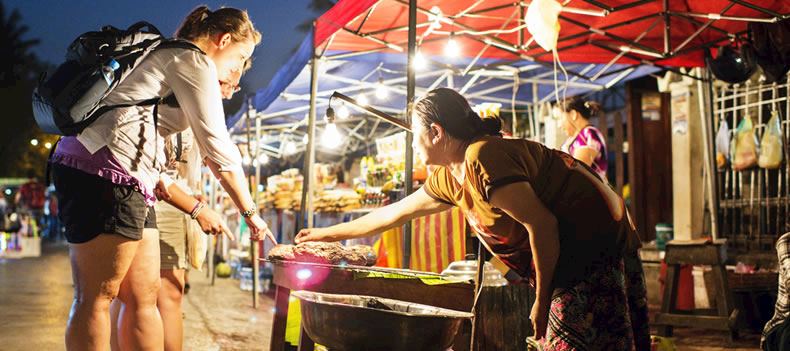 Top five ways to give back
1. Free the Bears, Phnom Penh, Cambodia
This charity provides a sanctuary for endangered bears who have been rescued from poachers and other illegal captors. Visitors get the chance to experience a day in the life of a bear keeper at Phnom Tamao Wildlife Park.
2. Phare Circus, Siem Reap, Cambodia
Each performance by the Phare Circus offers a mix of theatre, music, dance, acrobatics and juggling. It is created by Phare Ponleu Selpak, a non-profit Cambodian association working with vulnerable children and young adults.
3. STREETS, Hoi An, Vietnam
STREETS restaurant is part of the charity STREETS International, which provides training in the hospitality industry for street children and disadvantaged youth. Serving local dishes (as well as offering a special Honeymoon menu), STREETS is a fantastic relaxed dining option.
4. Night Market, Luang Prabang, Laos
Among the usual souvenirs, this market sells beautiful paintings, embroidery and crafts created by local villagers, so you can pick up keepsakes knowing your money is going straight to the local communities.
5. Ock Pop Tok, Luang Prabang, Laos
Ock Pop Tok works to preserve, revitalise and promote Lao textile making. Visit the weaving centre and galleries in Luang Prabang to learn about the traditions of Laotian textiles. You can also enjoy weaving classes and courses.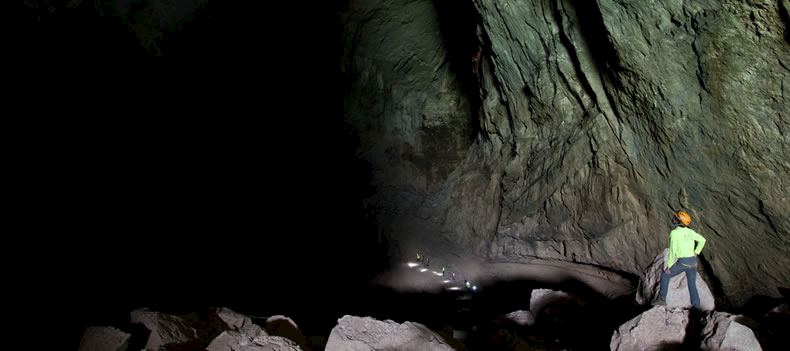 Top five off the beaten track experiences
1. Hidden temples, Cambodia
The massif of Phnom Kulen, just outside Siem Reap, is considered the birthplace of the Khmers and home to Mahendraparvata, capital of the pre-Angkorian Kingdom of Chenla. Dozens of temples and rock carvings are scattered throughout the jungle and you'll often be the only visitor. Staying overnight on a Temple Safari makes the trip even more exciting.
2. Kong Lor Cave and Hin Boun National Park, Laos
A trip to rugged mountains and minority villages of Hin Boun National Park is a rewarding experience. The highlight is the surreal Kong Lor Cave, a seven kilometre cave river that runs through a mountain, which is used by villagers to reach the outside world.
3. Mu Cang Chai, Vietnam
Improved access has put Sapa firmly on the tourist map, but the hills of northwest Vietnam are still mostly untouched. One such place is Mu Cang Chai. This remote valley is home to myriad indigenous minorities and stunning emerald landscapes.
4. Phong Nha, Dong Hoi, Vietnam
The rugged stretch of land between Hue and Vinh, once a vital link on the Ho Chi Minh Trail, shot to stardom last year with the discovery of the world's largest known cave, Son Doong. One of the best ways to explore is to camp overnight in the huge caves.
5. Muang La Resort, Laos
For an off-beat experience without the camping, try remote Muang La. Trek among villages, then return to luxury bungalows each night; enjoy a drink at the island lookout and traditional dishes at the fantastic riverside restaurant.