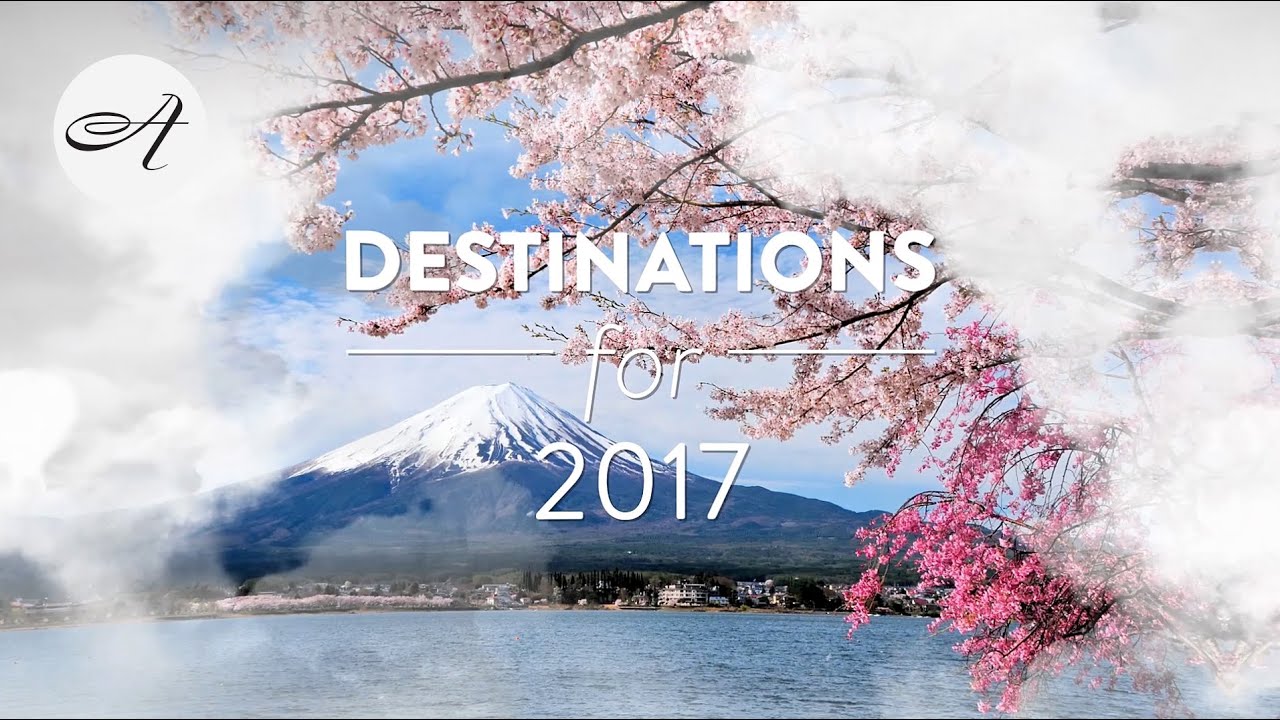 Now that the festive season is officially over, we're thinking about where our wanderlust will take us next. Whether it's a luxury train journey through India that appeals, an off-the-beaten-track experience in Japan or a great value self-drive adventure in Botswana — find out what our specialists' top recommendations are for your travels in 2017.
Railway journeys in India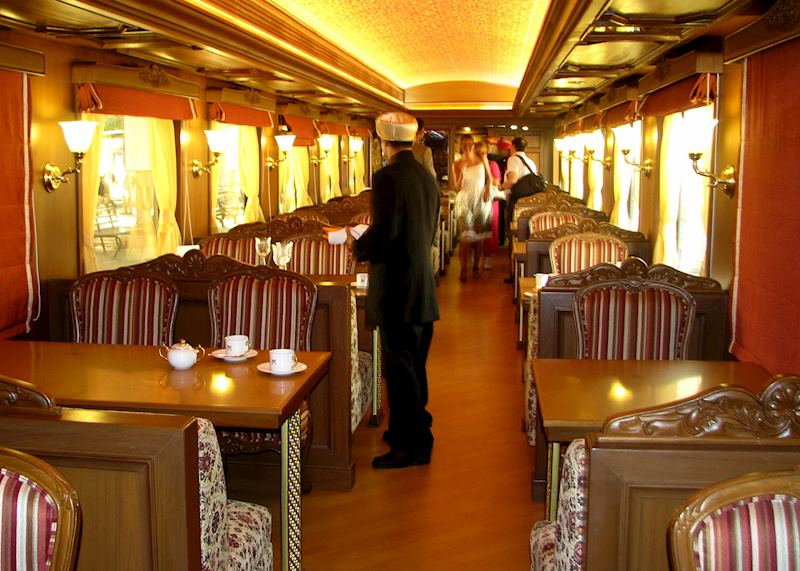 Touring India by train is a fantastic way to see the country, and we've a variety of railway journeys for you to choose from. The Palace on Wheels is the original luxury train in India and has been running for over 20 years, offering a route through Rajasthan where you can spot tigers in Ranthambhore National Park, visit Jaipur's Pink City and explore the historic forts and palaces in Udaipur.
Alternatively, the Deccan Odyssey runs a variety of eight-day routes, covering a larger part of India from the central Deccan region, as the name suggests, to one through Gujarat, home to Asiatic lions and a traditional, handmade textile industry.
Another option is the Maharajas' Express (spanning three- to seven-day itineraries), mainly focusing on the highlights in the northern state of Rajasthan. Journeying overnight by train is a great option as it means you don't have to waste any of your precious trip time driving or flying between regions. It also gives you greater access to more rural places which are harder to get to by other means of transport, and you get the chance to spend time mingling with like-minded passengers, sharing stories of your experiences on your journey.
Spot jaguars in the Pantanal, Brazil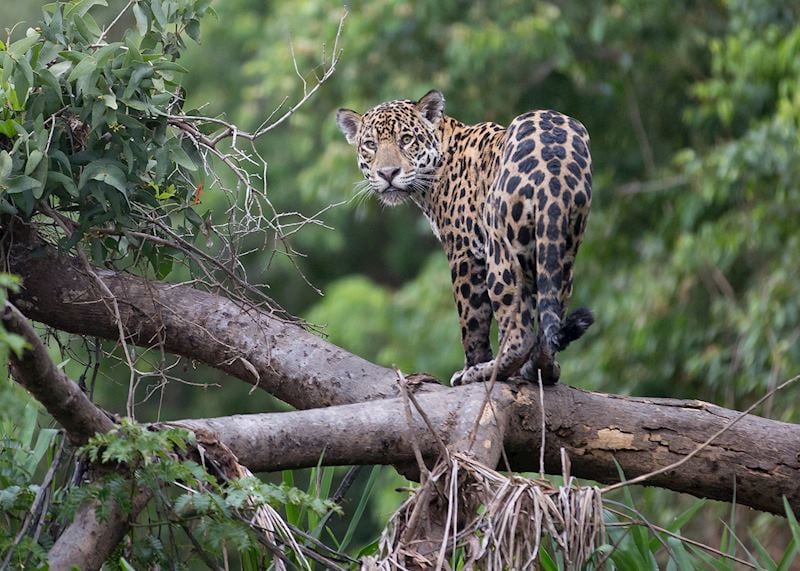 The weird and wonderful wildlife of Brazil is world-renowned in the country's famed Amazon Rainforest. However, the Pantanal's shallow marshlands provide a much easier setting in which to spot its most fascinating creatures — the headliner being jaguars. Caiman Lodge, at the heart of the Pantanal, has recently reported a population increase in the area, claiming that there is now a 90 to 95% chance of spotting a big cat in the area.
Although sightings of these elusive animals can never be guaranteed, there is no better time to visit the Pantanal, as your chances of spotting them are now dramatically increased. Plus, the Pantanal wetlands boast huge numbers of other wildlife species. These include caimans and capybaras, as well as a variety of beautiful bird species, such as capped herons, hyacinth macaws and black-hooded parakeets.
New self-drive options in Botswana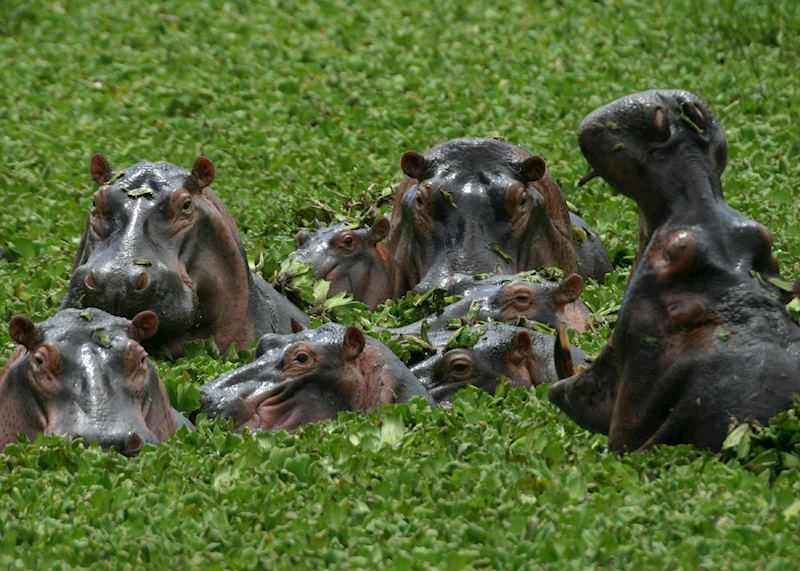 This year we've added a new self-drive option in Botswana. Renowned for its luxury lodges and 'high value — low impact' level of tourism imposed by the government, Botswana is usually one of the more expensive safari destinations in Africa. Self-driving in the country provides an alternative, great value way to explore the rich game reserves and abundant national parks of the Okavango Delta (which recently made an appearance in the BBC's Planet Earth II series).
Cut out light aircraft travel across the region and stay in tented safari camps along the way, where you get to see more of its spectacular highlights from ground level. You can drive from Maun into the southern reaches of the delta to private concessions such as Khwai, or out to the Makgadikgadi Pans and Central Kalahari.
In the north you can drive from Kasane into Chobe National Park and the more remote Savuti region. These routes are not for the faint-hearted but for those seeking some adventure and the chance to experience a different side to Botswana.
Off-the-beaten-track exploration in Japan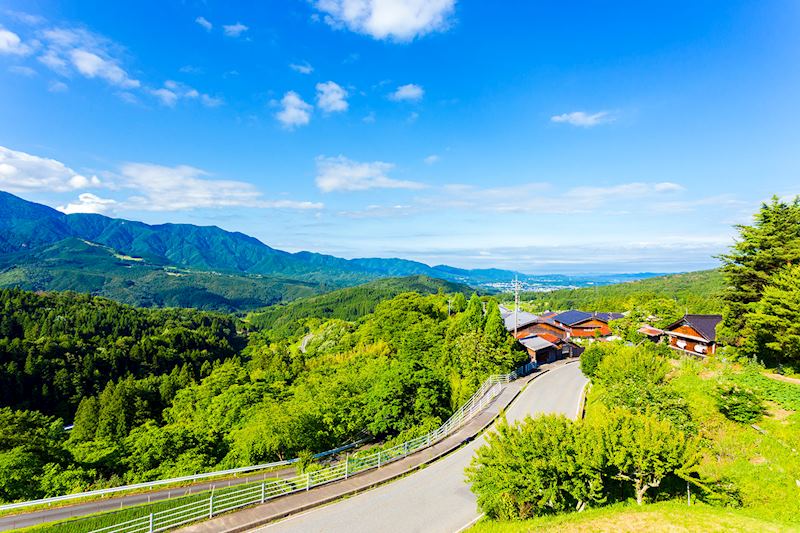 Japan has been a popular destination with visitors for a number of years now. Following Joanna Lumley's television series earlier in the year, the spotlight on this fascinating country is even brighter. With popularity comes an increase in visitors, and finding quieter spots away from the crowds can be quite a challenge. Fortunately, seeking out new experiences and off-the-beaten-track areas is a focus for our specialists on their research trips.
You can escape the swathes of visitors on the Kumano Kodo walking trail, a historic pilgrimage route once frequented by samurai. Alternatively, trek the Nakasendo Highway in Magome and further north on a different section of the trail in Narai, where you'll pass through cobbled streets and over wooden bridges and forested mountainside.
Finally, get a different view of Mount Fuji in Kawaguchi-ko, one of the best vantage points of the mighty mountain and lesser-known than the usual viewpoints in Hakone.
Fez tasting trail, Morocco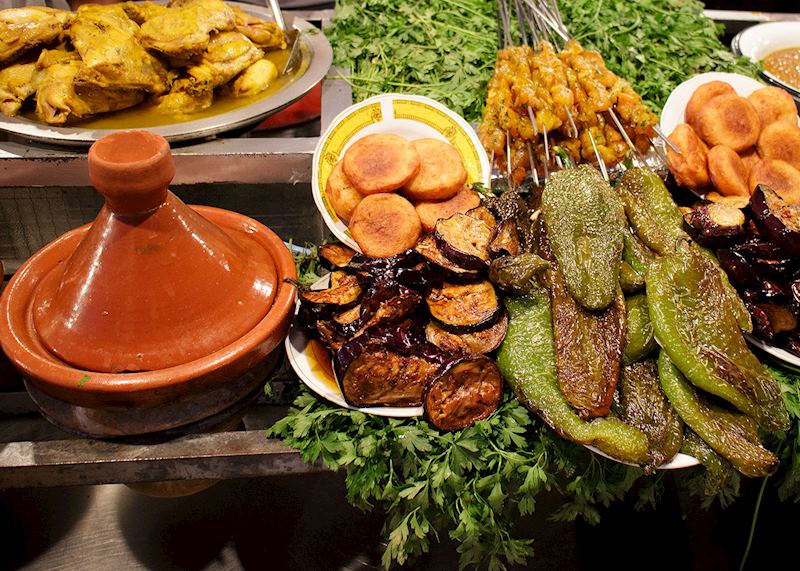 We've recently added some exciting new culinary experiences in Fez and Marrakesh. Fez is lesser-visited than the country's most well-known city, and there are some fantastic opportunities to be had in the souqs and marketplaces to get a real taste for the culture here. Fassi cuisine is some of the finest in Morocco, and there's no better introduction than our Fez tasting trail.
With a local guide, you'll try sweet and salty pastries and enjoy a number of local delicacies such as makada (small fried potato balls) and spicy fried sardines, as well as cooked and salted honey. Your guide will introduce you to the local street vendors and you'll be able to pick up some expert insider tips for recreating the recipes back at home.
From the aromas of the tasty treats being cooked up on open fires to the vibrant heaps of spices and the sound of enthusiastic market traders, there's a rich sensory atmosphere in which to wander, and it allows you to get to grips with authentic local life in Morocco.
New direct flights to New Orleans, USA, with British Airways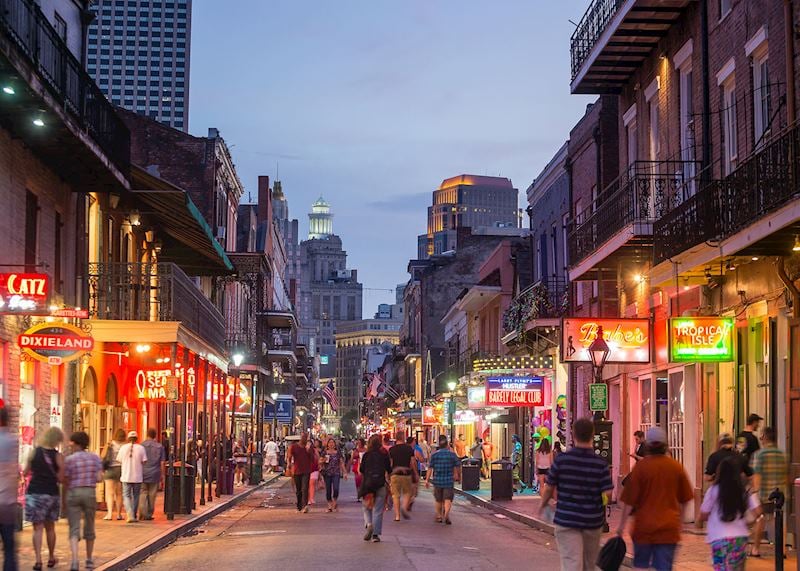 For the first time in three decades, British Airways will be operating direct flights from London Heathrow to New Orleans. Commencing in March 2017, this new direct route is a great benefit to foreign visitors as it means you can now avoid a connection in Atlanta — one of the busiest airports in the world — and get straight into the heart of the Deep South's Cajun and Creole culture, right off the steps of the plane.
Take in the vibrant atmosphere of the 24-hour festivities on Bourbon Street; head to Frenchman Street and enjoy a paddle-steam boat tour on the Mississippi River. Uncover the notorious history of Oak Alley plantation, where the Academy-Award-winning film 12 Years a Slave was shot.
Further Reading