Borneo's lush landscape lends itself to myriad activities, many of which focus on the island's rich rainforest wildlife. One of the top things to do is to see orangutans in the wild, while cruising through the jungle along the Kinabatangan River lets you experience forest life with its host of exotic birds and chatter of monkeys. Hiking within Tanjung Datu National Park provides ample opportunities for spying rare flora and fauna such as the rafflesia plant, while the park's beautiful sandy beaches are a haven for nesting turtles. Trekking to the summit of Mount Kinabalu is a challenging but highly rewarding activity offering remarkable views across valleys and misty mountain peaks.
Speak to someone who's been there
Start planning your tailor-made trip by calling one of our Borneo specialists on 01993 838 120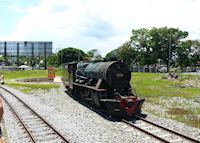 Enjoy the unique sights and sounds of local villages, paddy fields, mangrove jungle and pristine coastal beaches as you while away a leisurely day in comfort.
This is a great experience for nature lovers and the adventurous. After a 40 minute drive from town you arrive at the mist covered hillsides around Bengoh, a delightful Bidayuh village.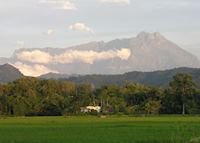 The Park Headquarters is located at 1,550 metres and your aim on the first day is to reach Laban Rata at around 3,200 metres. You are accompanied by your guide who is assigned at the Park Headquarters.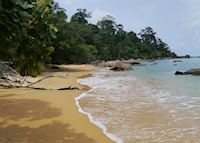 After an early breakfast you will begin your walk into Tanjung Datu National Park. This walk will take around two hours and although it is not a particularly difficult walk, the terrain is undulating and the trail rarely walked – making it a bit of an adventure.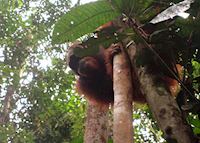 This full day programme is a unique conservation initiative run by Sarawak Forestry. You will be able to participate in orangutan conservation and rehabilitation work at Matang Wildlife Centre.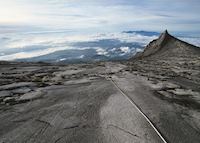 This flight takes you on an unforgettable journey around the mighty Mount Kinabalu, standing at 4,095 metres, where you will enjoy stunning views of the endless Crocker Range, home to some of the world's oldest rainforests.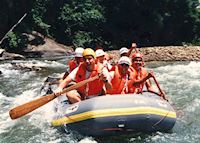 The rafting will take approximately two hours and you will then have lunch before returning to Kota Kinabalu. The rafting here is grade 1-2.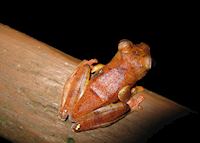 Join one of the park's open top 4x4 safari vehicles and head out on a shared night safari through the dense rainforest with a driver and guide.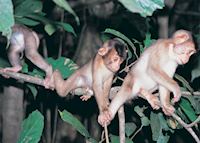 Guests will journey up one of the smaller tributaries of the Kinabatangan River such as the Menangol River. Wildlife abounds in this part of Borneo, and you may see chattering monkeys and many species of birds.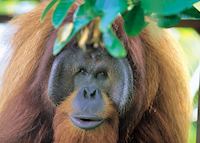 The centre rehabilitates orphaned orangutans and those that have been held in captivity. It's set amidst dense jungle and you can take a walk into the jungle to see them in their natural environment.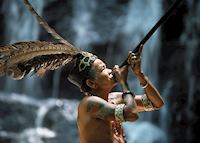 The day is spent exploring the area by longboat and visiting the traditional longhouses of the Iban people. The Iban were notorious head hunters until the middle of this century, slaughtering their enemies and then preserving their heads to bring good fortune.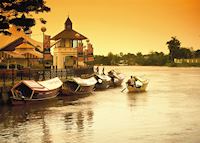 A Malay, Indian or Chinese family living in Kuching will invite you into their home and show you how to make traditional local food.