David Peckett, John Driskell and Les Sims traveled with Audley on their return visit to Nepal.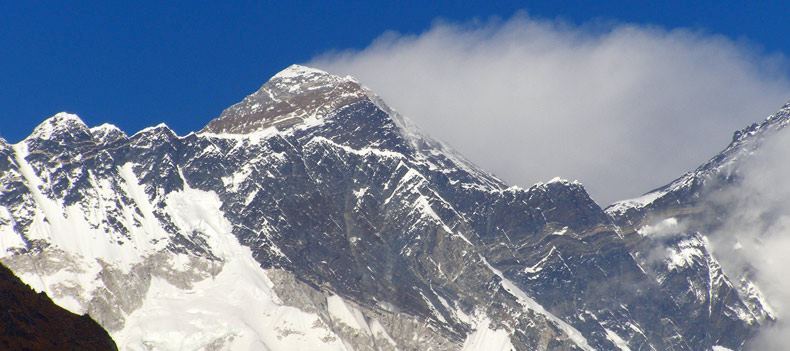 In November 1967 we set off to drive overland to Nepal, four men and one woman. We all met at Teacher Training College and had been planning the expedition for two years. Each had contributed £300 to cover the cost of the Land Rover and one year's travel.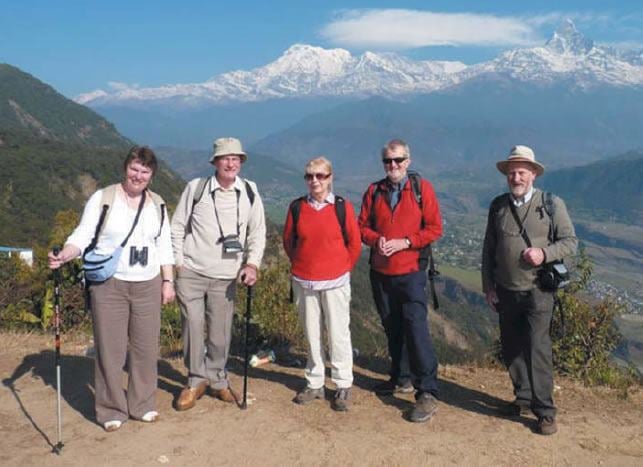 We were entirely self-financed and were among the first to take 'a gap year'— after teaching for three years. The journey was ours; we were free to visit, to wander wherever we wanted. Every day was an adventure. Every day was a day of discovery. There were few local maps and no guide books; we knew of lots we wanted to see and do but we were entirely flexible and changed our plans almost daily when we met other travelers and listened to their experiences. The only limit was to stay away as long as our money lasted.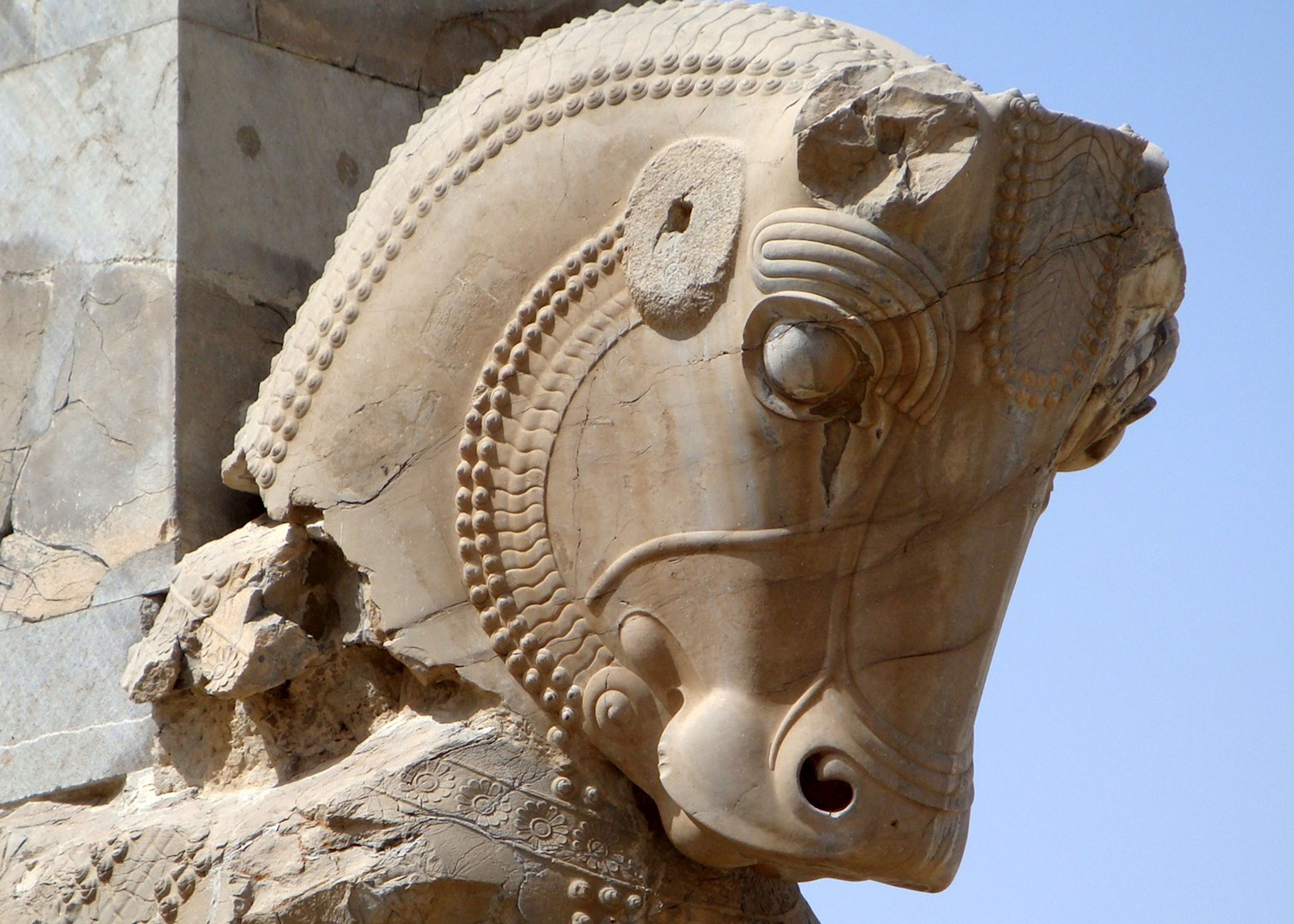 We traveled out through Europe, Turkey, Iran, Pakistan and India into Nepal. Our diaries, written every day, tell the stories that still thrill me to read forty two years later; Persepolis when we were the only tourists there; and we camped right by the main gates; of Christmas camping out in the Iranian desert completely alone beneath those incredible night skies; of Fatehpur Sikri where we camped right in the heart of the complex of palaces and wandered in and out freely. A day at the Taj Mahal with about fifty Indian tourists and no other Europeans, and so on until we arrived in Kathmandu.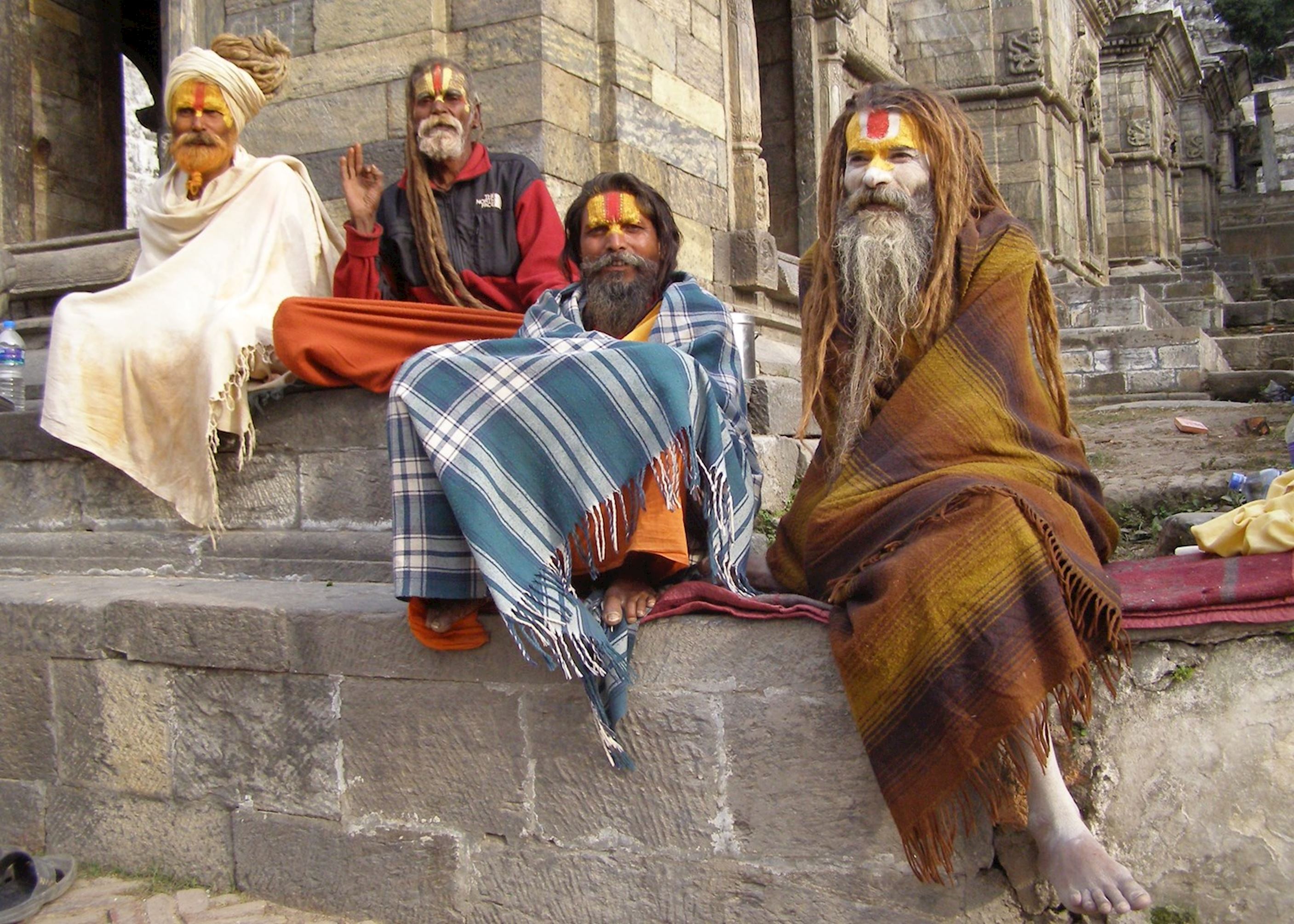 Kathmandu in February 1968 had almost no vehicles. There was only one company organizing trekking and no one organizing and supporting trekking to suit our financial plans. We stayed in a medieval house that catered for travelers and called itself a hotel. We lived and cooked in the one room. From there we hired one Sherpa to be our guide and he hired a porter to carry a hundred-weight of food and equipment. We carried about thirty pounds of personal gear. On the morning of February 19th we left Kathmandu to travel to Dolalghat and from there began our trek out to Everest. It took us until March 5th to reach the foot of Everest.
We slept out on the verandas of Nepalese houses. In Sherpa territory we slept in their houses; there was no superstructure for trekkers, no hotels or lodges. In the month we were trekking we met only four other trekkers. We were alone, just the four of us accompanied by our Sherpa, as we slowly, carefully made our way to Gorak Shep and then up the mole hill of Kala Patthar. We stood on the summit looking across the Ice Fall into the Western Cwm and the South Col. Tired, pale and drawn we made our way back to Labouche to drink cup after cup of tea.
Return to Everest, 2009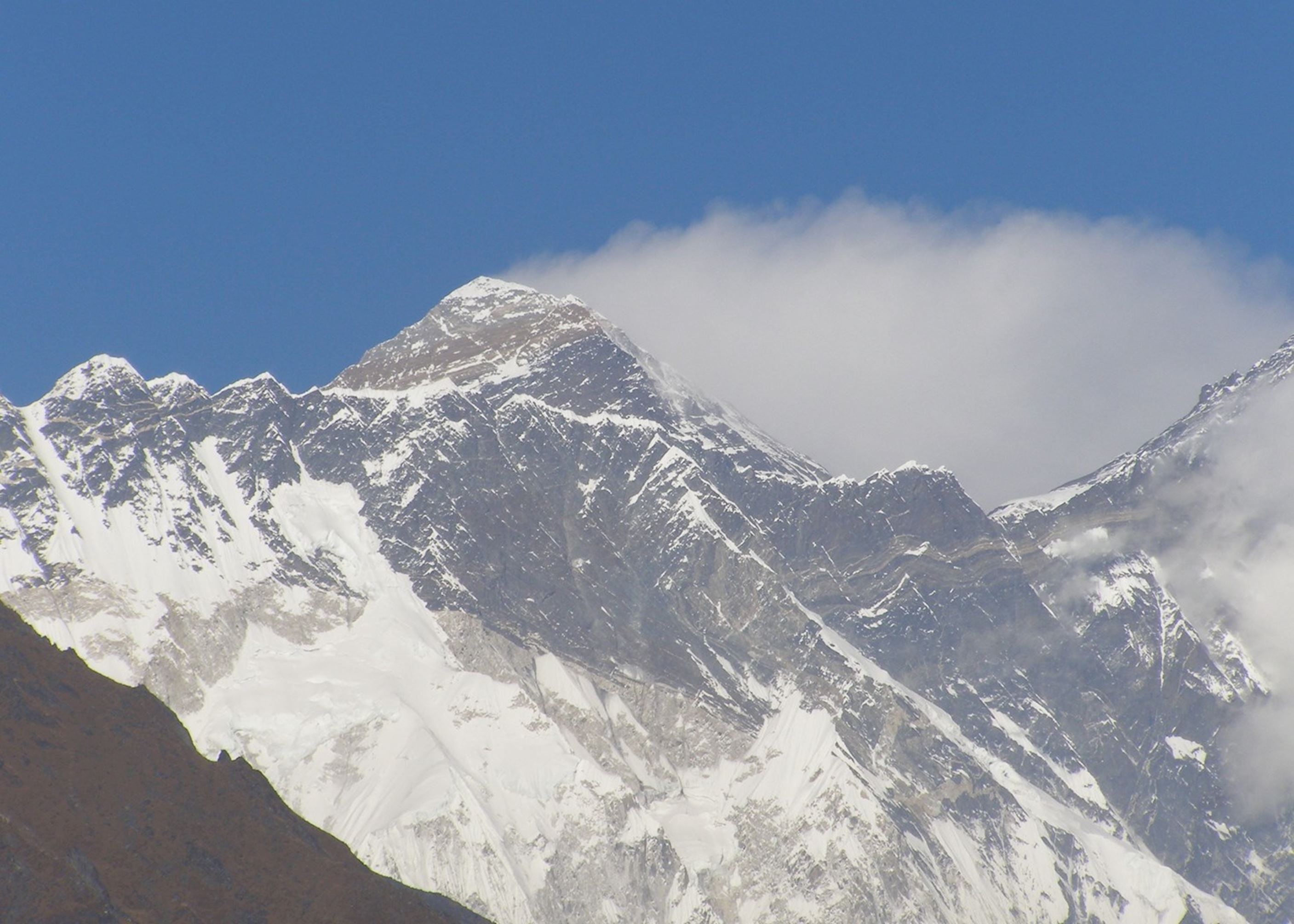 Forty two years later and with the same companions I returned to Nepal. Old men come to view their youthful ambitions and relive some of those moments.
In preparation we had gathered a series of photographs taken in the places we could revisit. Nepal has changed; new roads cut into hillsides; pylons carry power up terraced mountains and over ridges; plastic pipes snake from streams to bring water to houses and villages; mobile phones are everywhere, making the country even smaller and part of the whole world. In a splendid minibus we were able to reach Jiri and visit villages we had walked to and slept in.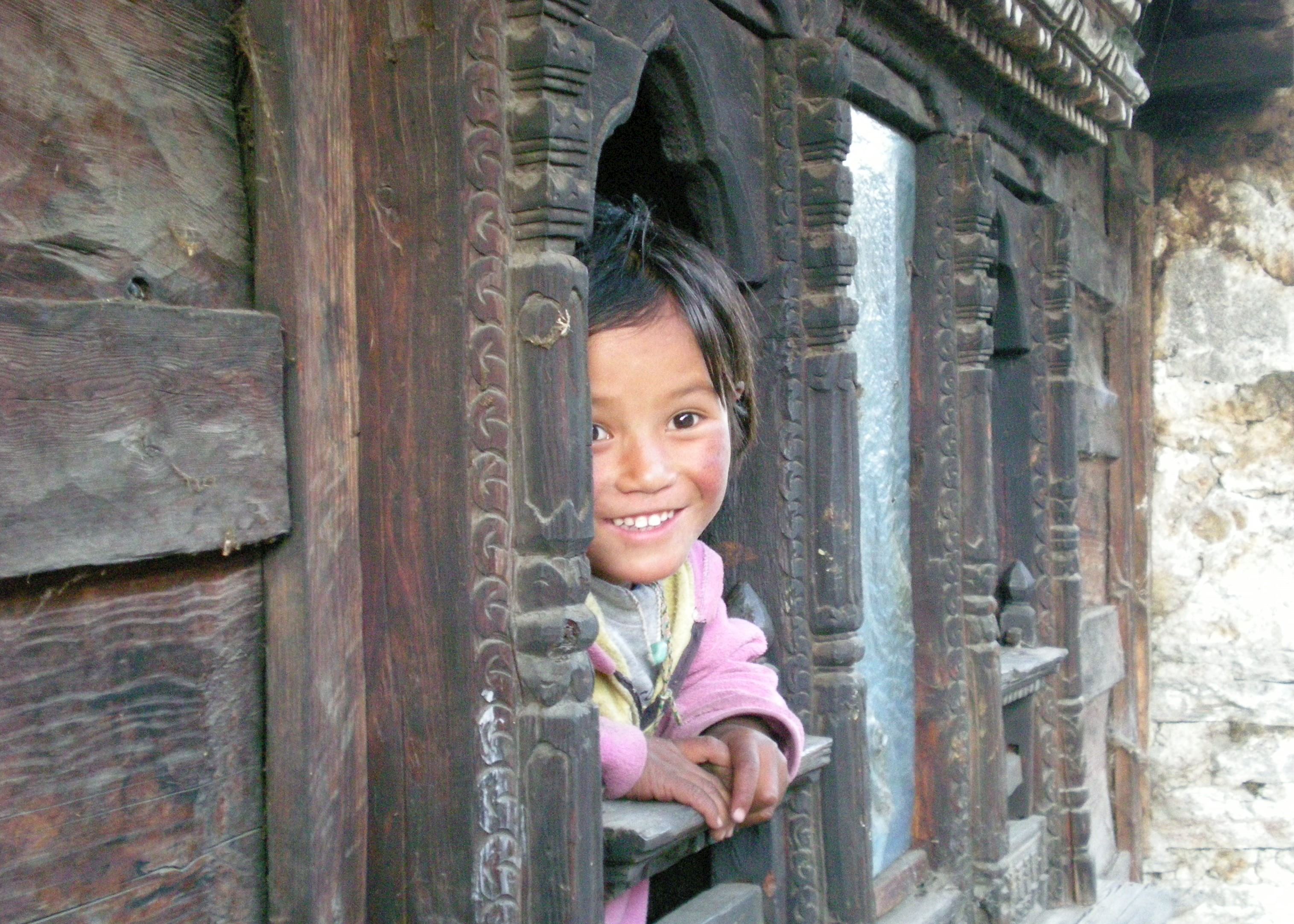 We retraced our steps and stood with our photographs to determine the exact spot. Crowds gathered to look and wonder that forty two years ago these old men stood here. Few that gathered had been born then. All the villages had changed. Our memories of detail sprang to life as we found the water source were we washed; the exact tree where we rested, drank tea and aired our sweat sodden garments.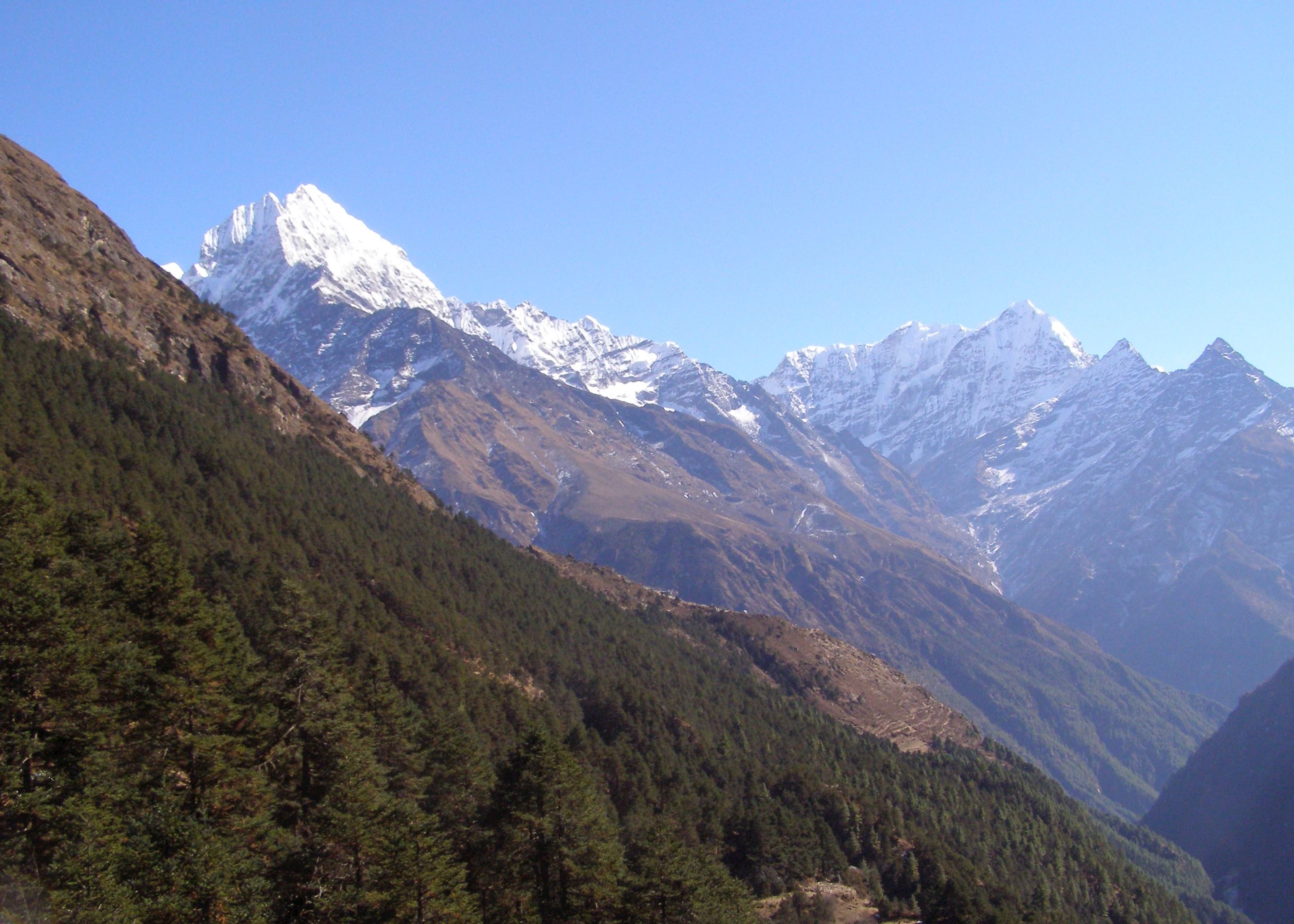 We debated whether it was still the same suspension bridge that spanned the glacier charged river. We stood in admiration of the steep foothills that tiered away toward the mighty snow-capped peaks. We had climbed them, trekked over them. We could remember almost every step. It was a joy that stiff and aching knees could not diminish. From above the hotel at Dhulikhel we watched the sun rise and kiss the distant face of Everest that stood a lifetime away.
Find out more about tailor-made trips to Nepal
Book a trip to Nepal and enjoy walking vacations in the magnificent snow capped Himalaya mountains. Trek to Mount Everest base camp, explore historic Durbar Square in Kathmandu, or spot Bengal tigers on elephant-back safaris in Chitwan National Park.