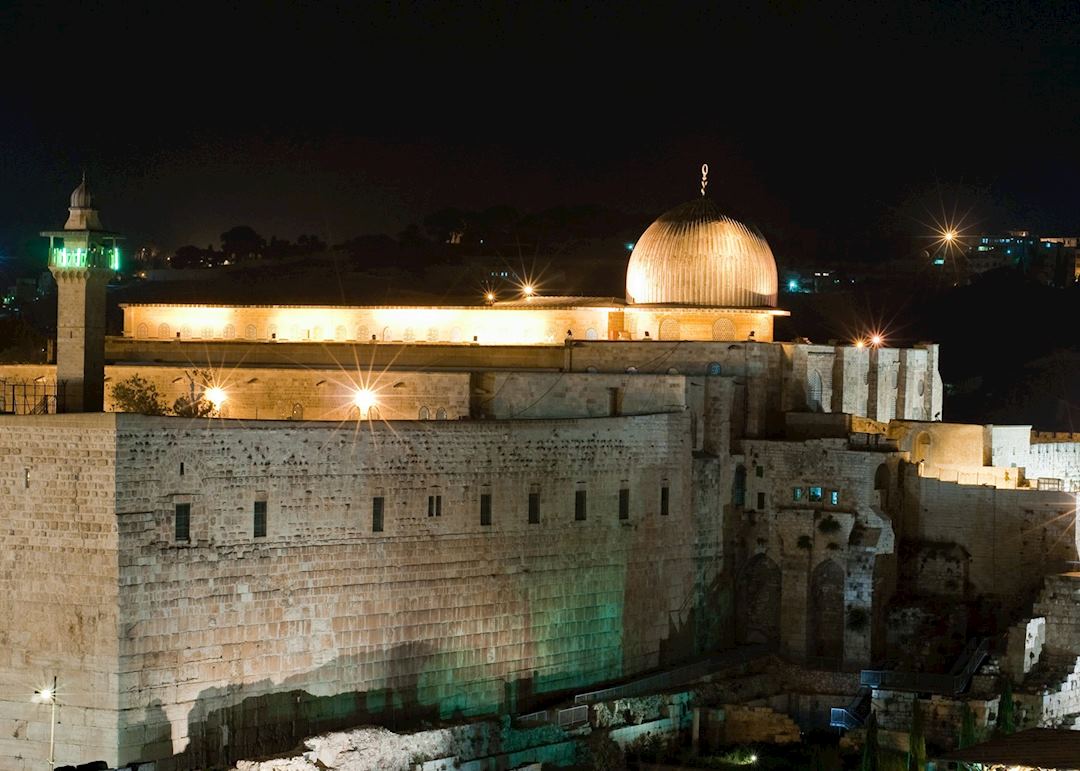 Digital Dispatches: Jordan & Jerusalem
North Africa and Arabia specialist Harry Ring explains why the fascinating history of Jordan and Jerusalem makes his photos even more powerful.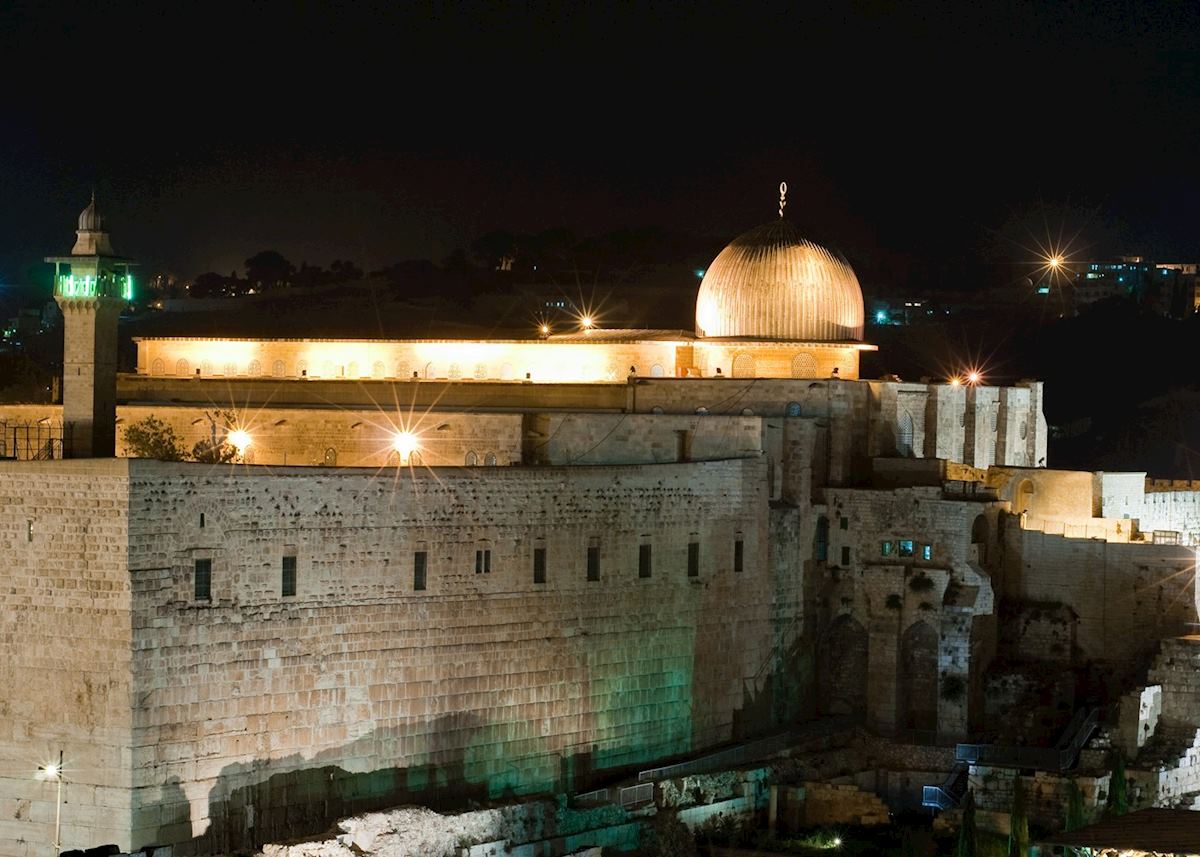 Al Aqsa Mosque and the Wailing Wall, Jerusalem
The Wailing Wall and Al Aqsa Mosque, Jerusalem
"This picture encapsulates the fault line that runs through the Middle East, showing possibly the most hotly contested bit of land in the world. To the top of the image is one of Islam's holiest sites, the Al Aqsa Mosque, built on the spot from where Mohammed is said to have ascended to heaven. Below and barely a stone's throw away is the Wailing Wall (the Western Wall). The Wall is the last remaining part of the Second Temple, built by King Herod in 19 BC and destroyed in around 70 AD by the Romans.
Seeing these places at night, serenely lit-up like a palace or stately home, I had difficulty imagining the battles and wars that have been fought over this tiny part of the world, but talking with any local, it soon became clear that passions are easily enflamed."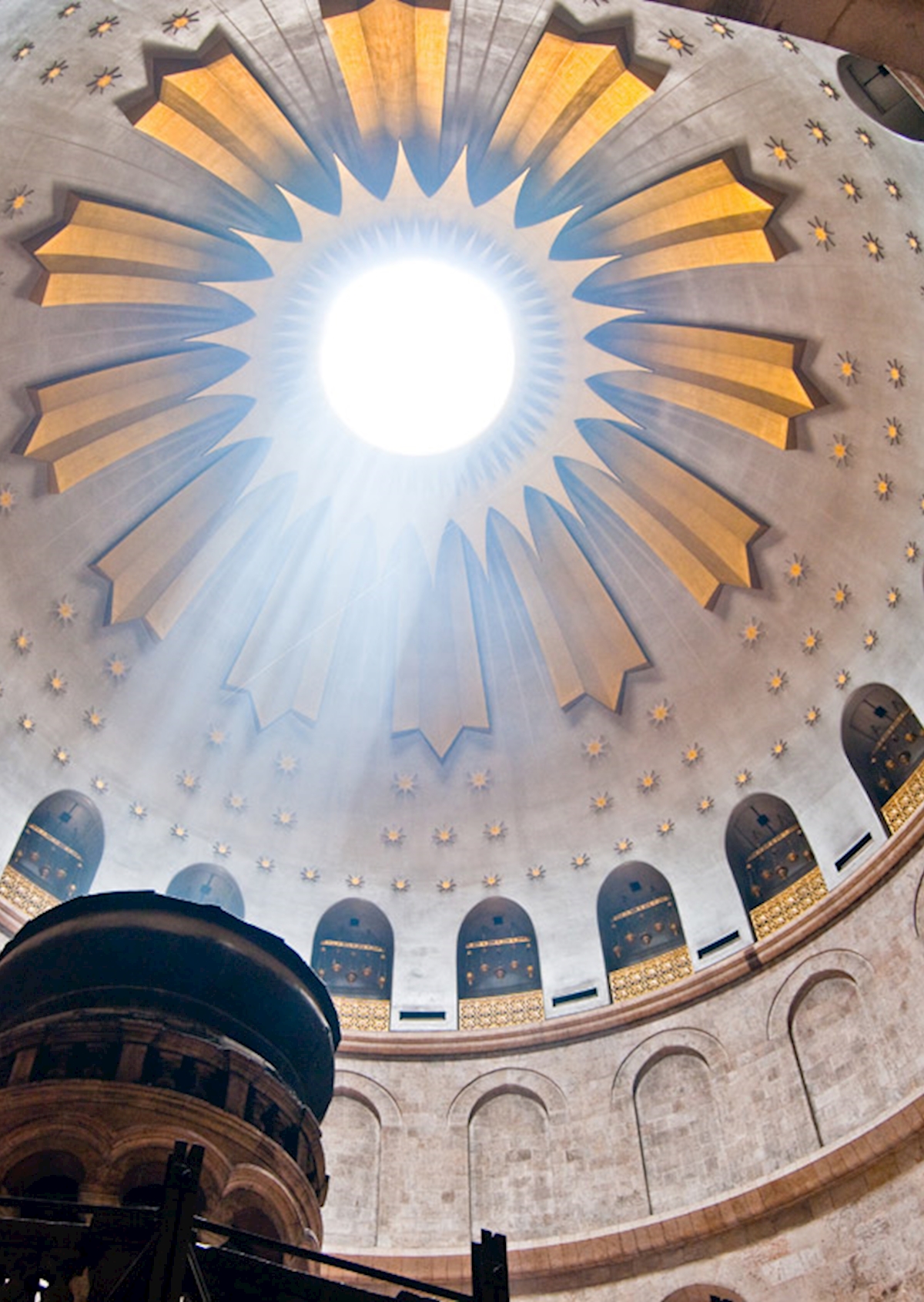 Church of the Holy Sepulchre, Jerusalem.
Church of the Holy Sepulchre, Jerusalem
"Supposedly built on the spot where Jesus was crucified, this is one of Christianity's holiest sites. I was fascinated by how this one church is used by a plethora of different denominations and how the level of mistrust between them means that extremely complicated arrangements exist over the use and upkeep of the building.
Each community has responsibility for a different part of the church and none are allowed control of the entrance. This falls to two local Muslim families, one holds the key, the other uses it to open the door. Consent is needed from all religious communities for any change, no matter how small, to the communal areas which means that restoration work rarely happens. Nevertheless, the church is a fascinating maze of rooms, corridors and hidden chapels, among which it is occasionally possible to encounter a sense of tranquillity."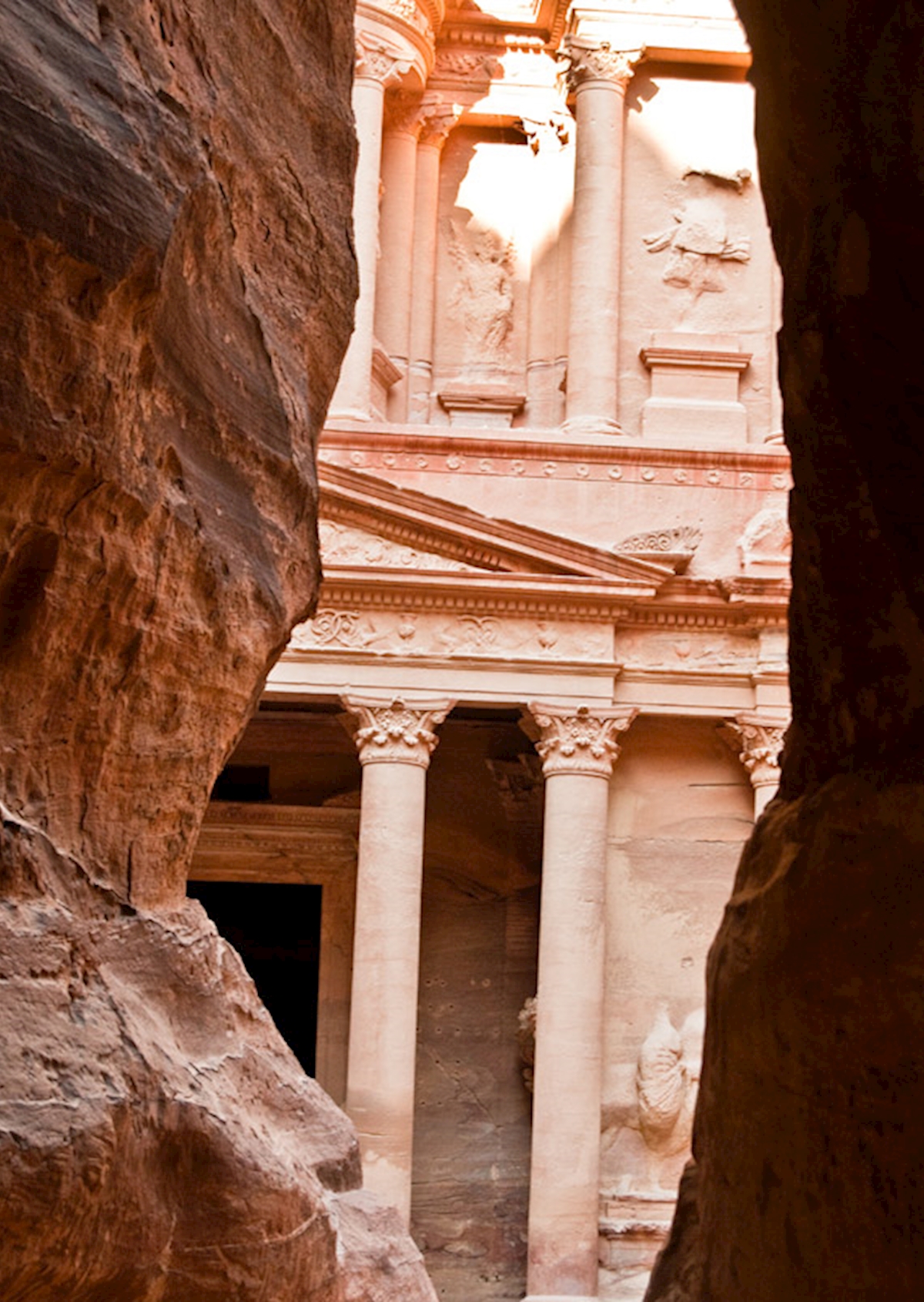 The Treasury, Petra.
The Treasury, Petra
"I usually like to at least try and capture a very well-known place or landmark in a completely new way. With Petra this is difficult as everyone approaches the Treasury along the same route and the view is so iconic that you can't wait to rush down the rest of the Siq (the narrow gorge leading to the city) and get into the site itself. I felt like a 10-year-old again seeing it for the first time. However, it's such an impressive sight that there is certainly nothing wrong with the picture that almost everyone will take."