We like nothing better than to read about your travel stories and the moments that made your trip memorable. Frances Smith and Paula Wilson describe their recent trip with Audley to South Africa, Zambia and Botswana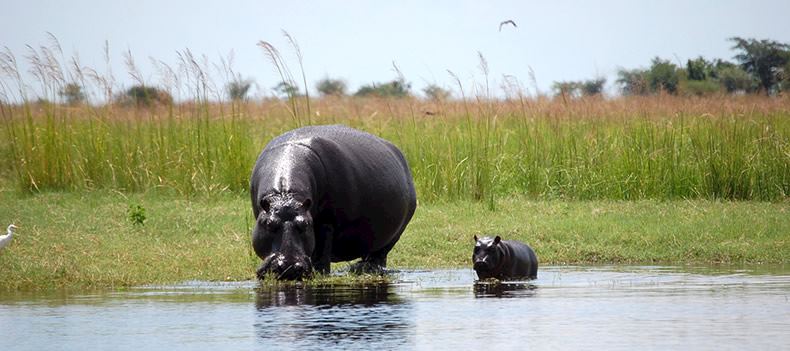 Part of the excitement of a vacation is the planning and preparation. When that has been done the countdown begins. We had just four weeks left before departure when our tour to South Africa (booked with another company) was canceled.
We were left with two return flights to Johannesburg and nothing in between! In these situations you hope that the internet will find a solution and luckily it brought us to Audley and to South Africa specialist Kirsty. We explained our situation to her, how much we wanted to pay and what we wanted to see on our trip. She said, 'I like a challenge!' and set to work. In just a couple of days Kirsty had an alternative itinerary in place for us.
The accommodation Kirsty arranged was first class, each place was unique and made us want to stay a little longer. From the rondavels at Waterberry lodge in Zambia where sitting round the communal fire and at dinner with the other guests was so special, to the awesome breakfasts at Abbey Manor in Cape Town. La Fontaine in Franschhoek was ideally located for exploring the wine estates, while Augusta De Mist in Swellendam was both fascinating and friendly. Thorntree Country House had spectacular views and tasty meals while the Waterfront Lodge at Knysna and The Elephant House near the Addo Elephant Park were both beautiful places.
Everywhere we stayed, we found the chats with the owners enlightening and entertaining: the knowledge that they shared with us about their part of the world was better than any guidebook.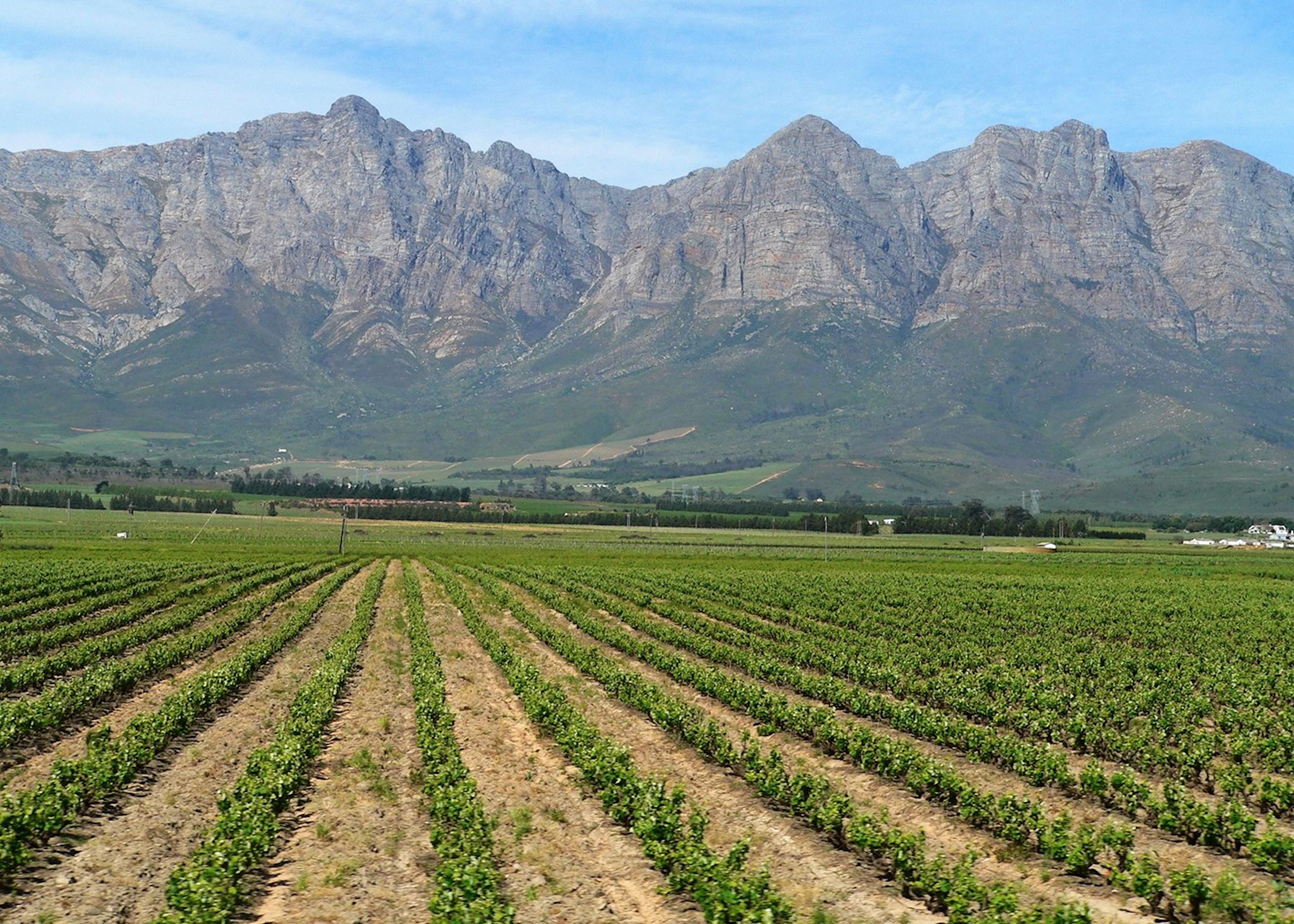 One of the highlights of any vacation is trying out different food and we had so many lovely meals on our trip. Our favorite restaurants were The Blue Orange in Stellenbosch, which was like going back in time with the retro tablecloths and home cooked foods, The Firefly in Knysna, expensive but a real treat, and Mama Africas in Cape Town where local musicians make the setting complete. In Franschhoek we enjoyed some South Africa delicacies at Kalfi's restaurant. The bobotie was delicious and their vetkoek bread superb. We arrived too early for the bread on the second evening but decided to wait and were rewarded with a bag to take away for our journey the next day.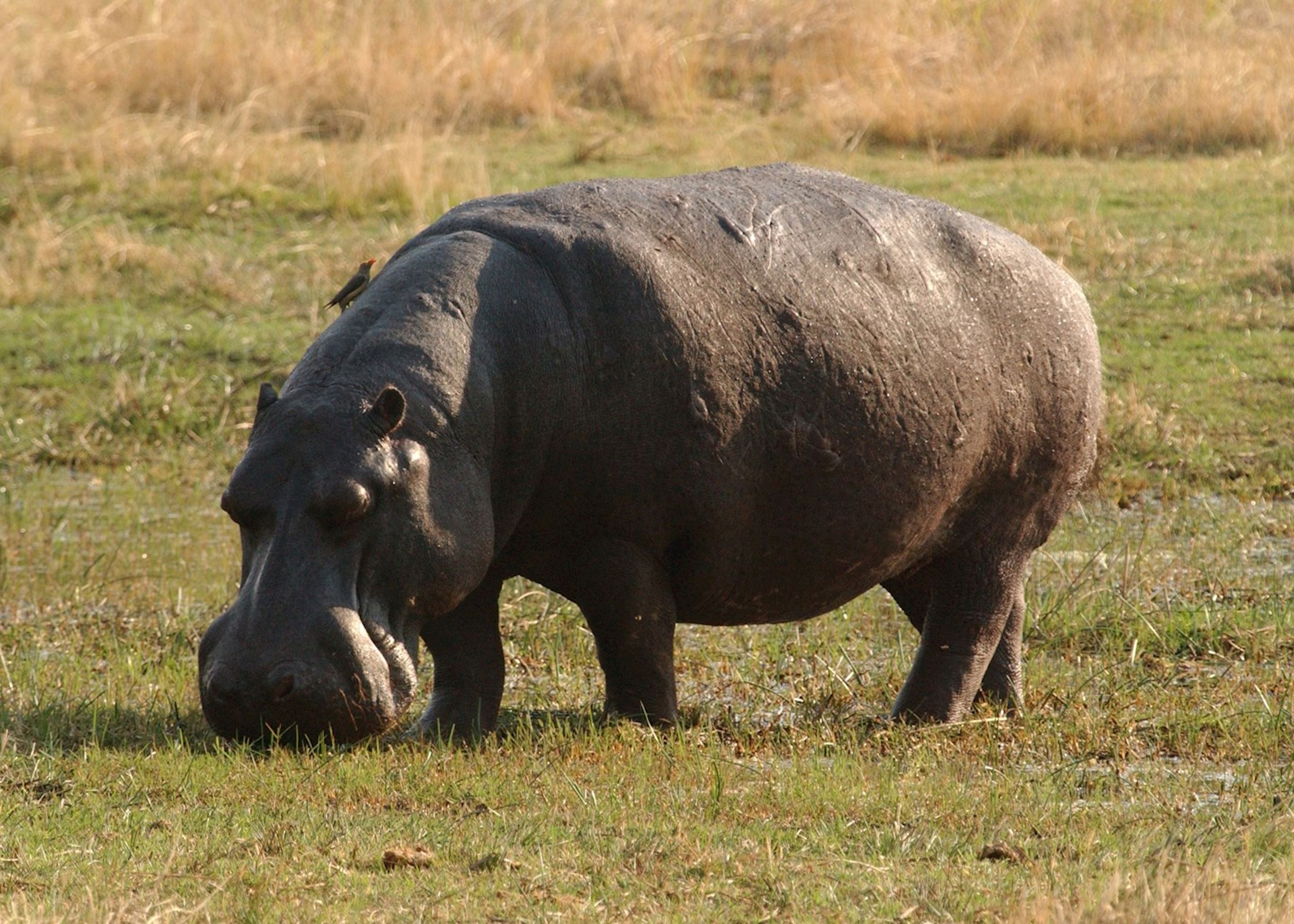 Adventure was never far away on our trip. A memorable moment was when four elephant joined us in the garden of Waterberry Lodge: as we enjoyed our tea, the elephants ate the plants, pulled branches off the trees and strolled past the little swimming pool. We sat and watched like you might watch birds in your garden! The long and winding road through the De Hoop nature reserve near Swellendam was not for the fainthearted but when we arrived at the sea and saw the whales it was amazing. At Addo, Paula went for a ride on horseback through the national park. Riding so close to kudu, eland and zebra was exhilarating and beautiful. We also had some incredible safari experiences in Chobe National Park in Botswana. We saw so many crocodiles and hippos plus all the different river birds. The lions proved elusive but the elephants, giraffes and antelopes were abundant.
Some of the particularly awe-inspiring moments of our trip would have to be seeing the Victoria Falls, Table Mountain, Cape Point, The Cape of Good Hope and The Crags at Knysna. The scenery we saw on the Garden Route: the mountains, the sea, the rivers and the flowers were spectacular. We also had some emotional experiences, in particular our trip to Robben Island was unforgettable.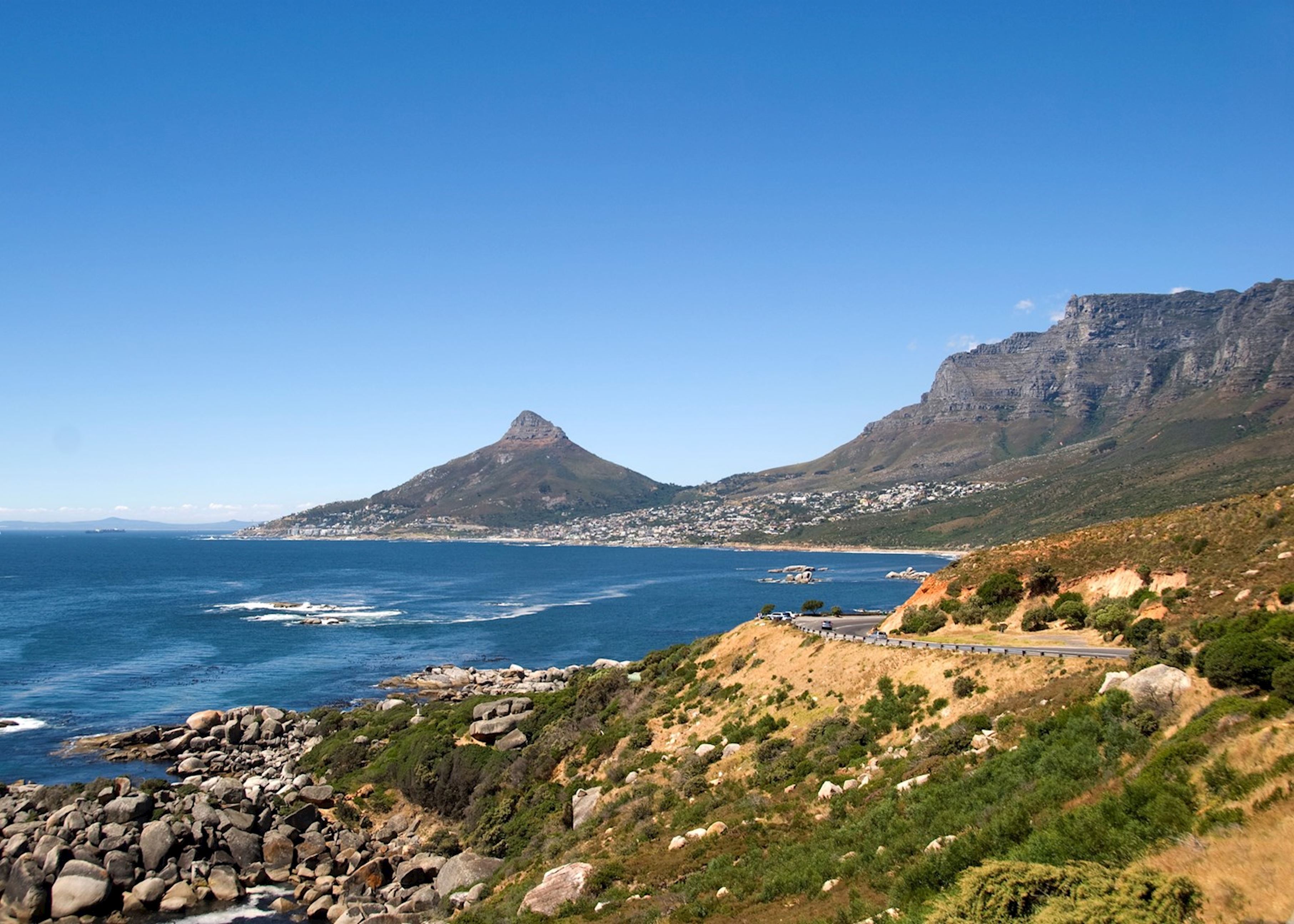 Our guide was an ex-prisoner, he had suffered so much but was able to share his experiences with us. It was also humbling to visit the District Six Museum and Archbishop Desmond Tutu's cathedral. We were taken on an inspirational tour of one of the Cape Town townships by James Fernie, who runs a charity called Uthando. We felt honored to be able to talk to the people and see what they are doing to make their lives and the lives of others better. We visited a garden project, a youth theater project and a senior citizen's club. Our visit there was great fun and when the old folks sang for us it was so very moving.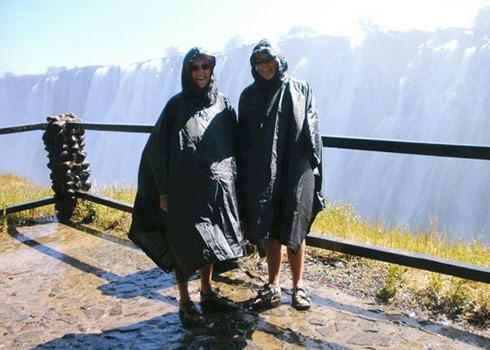 When we told friends at home that we were going to Zambia and South Africa many said, 'Will you be safe?' Well, you stay safe if you follow advice given to you by the people you meet and the signs you see: Beware of crocodiles and hippos; Stay away from the water's edge; Beware of lions; Alight from vehicle at own risk! We found everyone we met on our travels to be incredibly friendly and helpful and we enjoyed sharing their knowledge and experiences.
Thank you to Audley and the wonderful people we met who turned this vacation into an adventure and an unforgettable experience.