Picking a trip to suit the whole family can be tough. To make things easier, our specialists have suggested five of the best destinations for intrepid families.

Indonesia: For water babies of all ages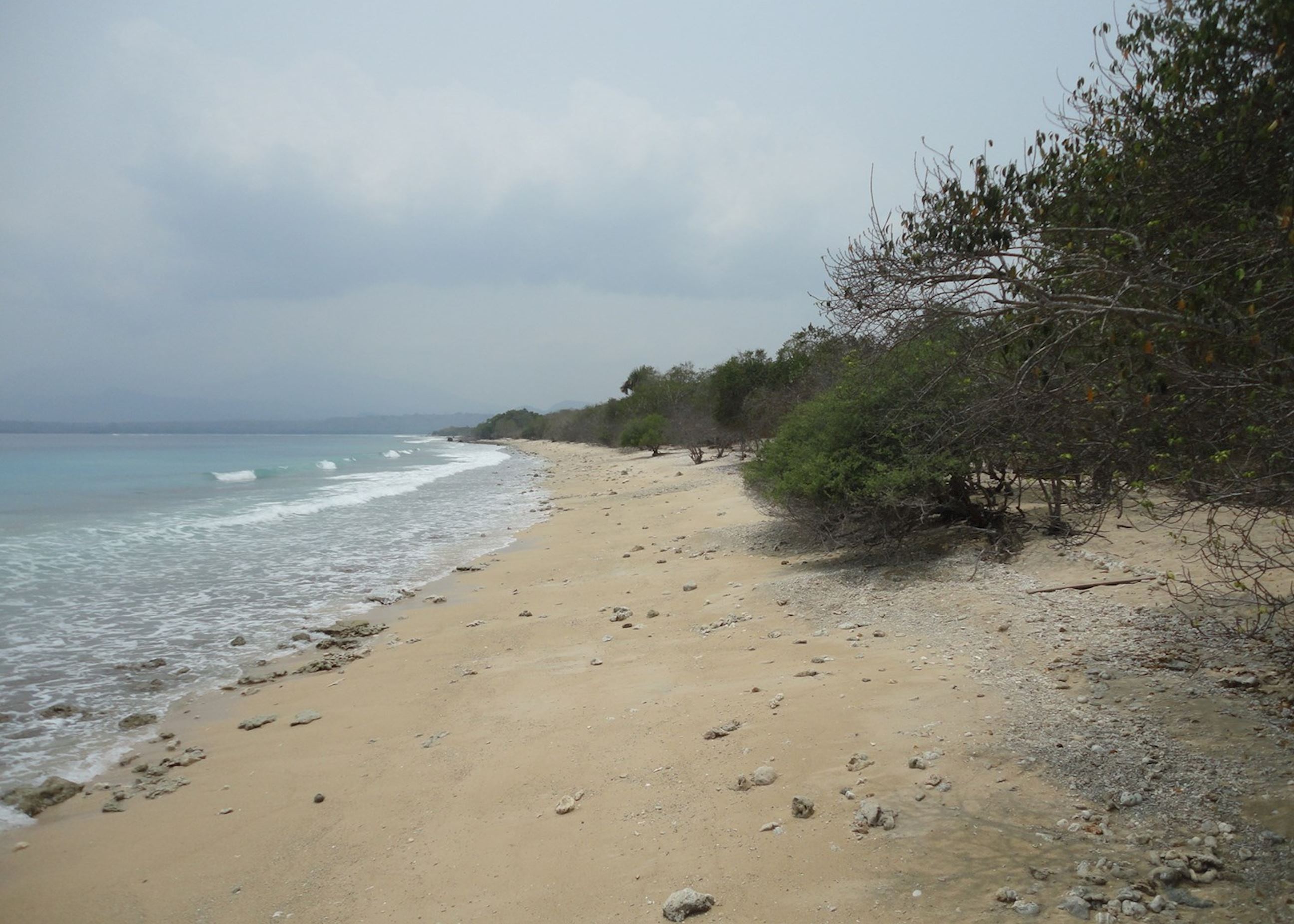 Bali, the most famous of Indonesia's 17,500 islands, has long been a popular destination. However, it is possible to escape the crowds, and it is a superb island for families with children of all ages. While Bali is rightly known for its lovely beaches, there are also a huge range of activities to enjoy, from wildlife-spotting to white-water rafting.
Finding the right accommodation when traveling as a family can be tricky. Luckily, a growing selection of villas and family-friendly yet characterful hotels on the island means that you do not have to compromise on quality or comfort.
Bali Barat National Park is a must for nature lovers. Its amazing array of wildlife includes black monkeys, leaf monkeys, macaques and mouse deer, and over 200 species of plant, which makes trekking fascinating. Under the water it has arguably the best snorkeling and diving in Bali. Magnificent coral gardens and dramatic reef walls are home to a vast range of marine life: everything from pygmy seahorses to hawksbill sea turtles, schools of snapper and reef sharks. Kayaking, cycling, horse riding and trekking are all great options in the area, ensuring that no one gets bored. Set within the park, Menjangan is a lovely resort, miles away from the over­developed 'Kuta experience'. It is a superb choice for families with slightly older children, as you can do all the activities while staying in spectacular surroundings.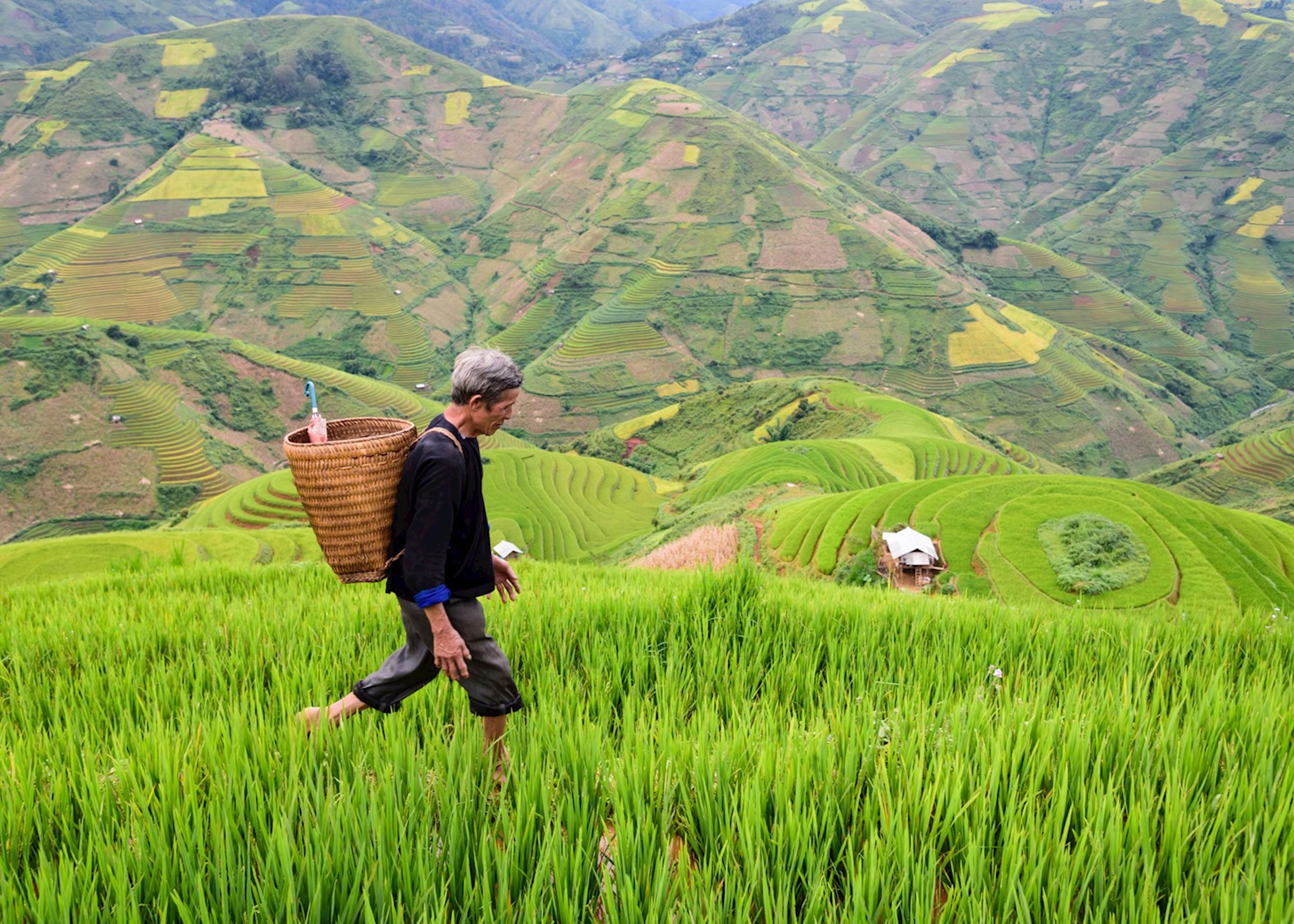 Heading over to the cultural heartland of Bali, Ubud is a great area to explore, with an excellent elephant sanctuary, white-water rafting and cycling all on your doorstep. Younger children will love being able to hand-feed the elephants at Taro Safari Park, while those a little older can enjoy some relatively gentle white-water rafting on the Ayung River. This really is the tip of the iceberg, with Indonesia offering a huge amount for families keen to get off the typical tourist trail but still enjoy the comforts that are needed to keep everyone happy.
Botswana: For conservation kids
Botswana, a land of glittering waterways, rambling veld, vast open moonscapes and astonishing game, offers families a host of unique and memorable experiences that will truly last a lifetime. It is also home to some of the very best safari guides on the continent.
Ker & Downey's Young Explorers program is truly child-centric. Soaring over the Okavango Delta into a private concession in a tiny fixed-wing plane, you will meet Paul, who has been hosting this program for years. He and his team have been tweaking and changing the format until it is nigh-on perfect.
Accommodation is in a completely private luxury tented camp, which is for the exclusive use of your family and comes complete with two experienced guides, a chef, waiter, mokoro canoe guide and housekeeper. Children as young as seven are welcome and the camp sleeps a maximum of six.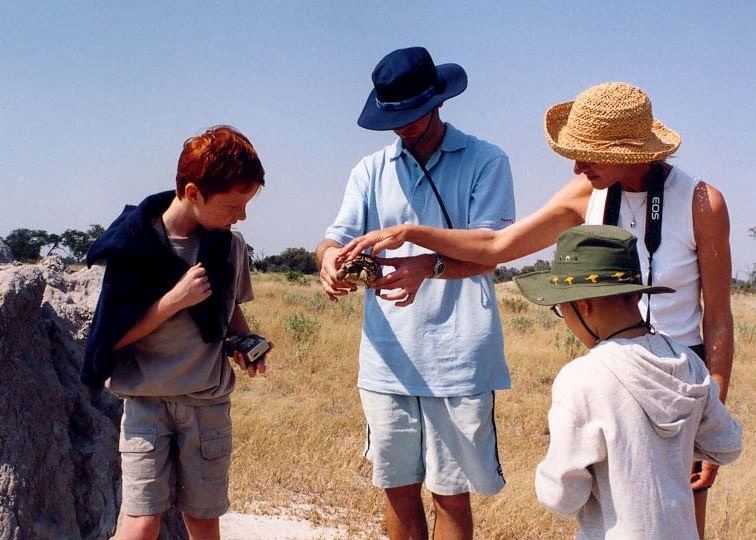 The schedule is entirely flexible, with activities tailored to your children's ages and interests. The emphasis of the program is on conservation and respect for the Earth, while learning some genuine bush survival skills along the way. The children's personal guide will explain how animals can be tracked using a bit of experience and some keen detective work. They will discover how to construct bows and arrows, catch fish for dinner and learn about astronomy, ecology, game tracking and entomology. In the evenings the children will be shown how to make campfires, identify the sounds of nocturnal animals and listen to stories around the campfire while tracking satellites across the backdrop of the sparkling Milky Way.
As parents, you can relax and enjoy this beautiful area of the world, relishing remarkable food and true wilderness. You can participate at your leisure, safe in the knowledge that your children are having the time of their lives.
Best family resorts
From a jungle treehouse to a retreat by calm seas, perfect for swimming, our Hidden Beaches team share their favorite resorts for families.
Les Villas D'Or, Seychelles
Particularly good for children, Les Villas D'Or offers the flexibility of spacious self-catering villas, a stunning beach and kayak hire, so you can explore secluded sands in nearby national parks.
Fairmont Kea Lani, Hawaii
Set on one of Maui's best beaches, this all-suite resort offers excellent family-friendly facilities and superb service. With turtles in the water and whales offshore (Jan-Mar) there are great wildlife-spotting opportunities as well as a children's club.
Soneva Kiri, Thailand
Set in the jungle in a striking treehouse-style manta-ray-shaped structure, Soneva Kiri's children's club is far from run of the mill. With a wide range of activities, a pristine location and excellent accommodation, this is a fantastic choice for families.
Bahia del Sol, Costa Rica
A quiet, easy-going property with a long, wide beach and calm seas for swimming, Bahia del Sol is well suited to family travel. Although there is no children's club here, the relaxed atmosphere and idyllic location make up for it.
Conrad Rangali, Maldives
With a range of activities, explorable sandy beaches and a children's club, there is plenty to keep younger guests entertained at this wonderful resort.
To find out more about these resorts, plus many more, view our beach vacations section.
Tokyo: For young urban explorers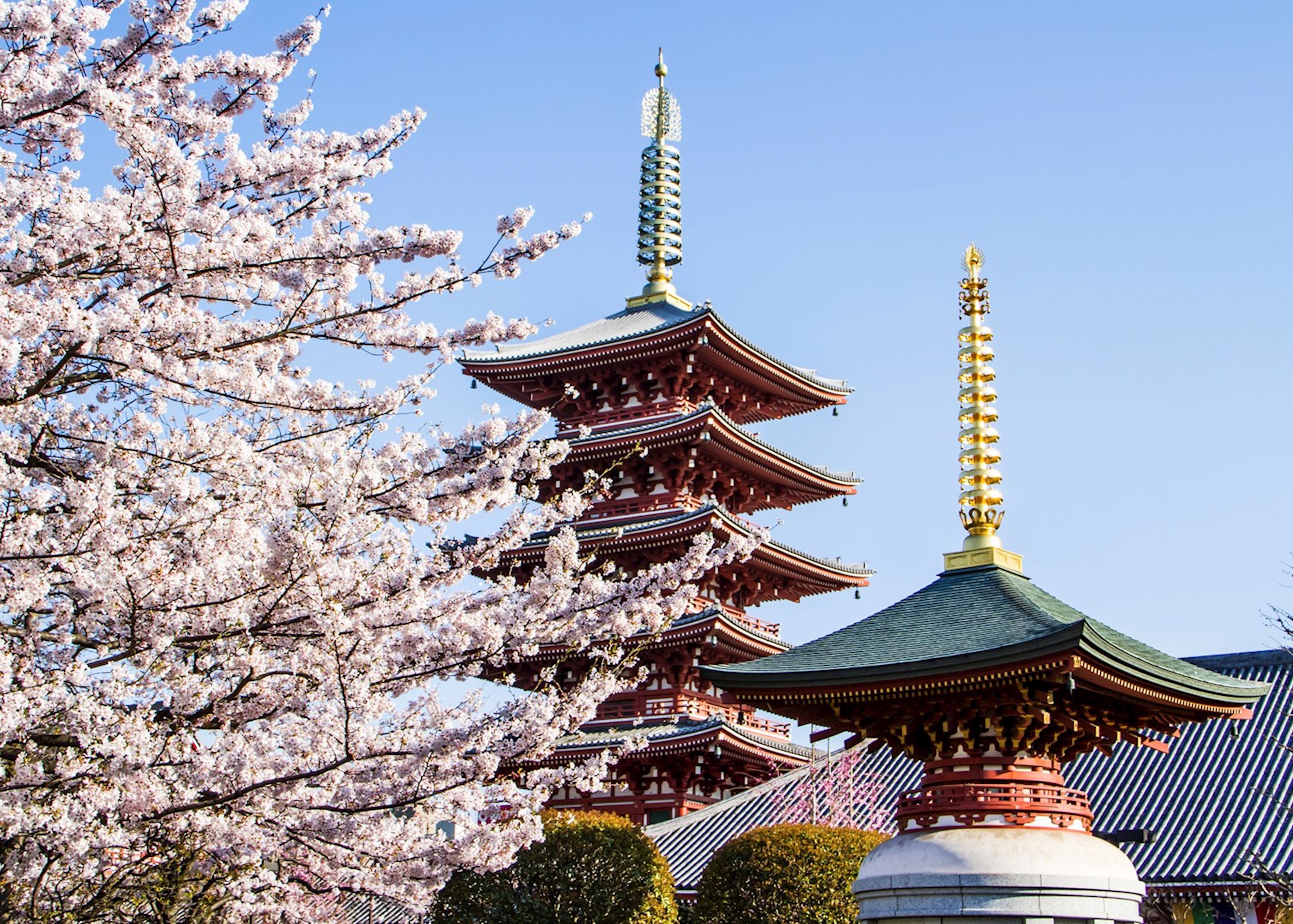 With a huge array of sights and excursions, Tokyo is a playground for adults and children alike and makes for an action-packed family-friendly destination. It's easy to get around, with the major sights accessible via a network of bullet trains, monorails and commuter trains that whisk people to their destinations in double-quick time.
You could perhaps kickstart your day with a visit to the world's largest fish market, Tsukiji. This place buzzes with life in the mornings and you can see all manner of fish and seafood. Akihabara, or 'Electric City' as it is also known, offers the latest in gadgetry and gaming and is awash with neon lights and noise. Shibuya and Harajuku to the east have the latest in youth fashions, while the diversity of their residents makes them a really interesting excursion. The man-made island of Odaiba, which is accessed by monorail, not only has excellent views over Tokyo but has an enlightening science museum and is also home to the Toyota showroom — where you can 'drive' around in a self-driving car.
For those wanting a slightly more sedate pace, Tokyo has a number of excellent gardens to relax in and there are some peaceful temples and shrines that provide an insight into the local history.
Further afield, Hakone National Park has bubbling sulfur pools, views of Mt Fuji and pirate-ship boat rides. It is also home to the brilliant Open Air Modern Art Museum, which has all sorts of artwork that children (and adults!) can clamber all over. Throw in Disneyland and DisneySea, sumo-wrestling tournaments, river boat rides, cookery lessons, karaoke booths, tea ceremonies, endless shopping malls and wonderful food options and Tokyo really does have something for the whole family.
Canada: For lovers of the great outdoors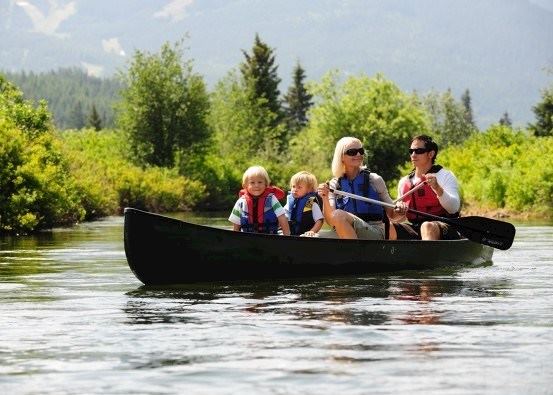 An ideal destination for a family trip, Canada offers unprecedented opportunities for all age groups to explore the great outdoors in safe and spectacular surrounds. A friendly English-speaking environment with modern, Western facilities ensures a trip here is relaxing, uncomplicated and hassle-free.
Being such a large country, Canada offers an enormous variety of regions and experiences for families, from the magnificent mountains of the west to the pretty historic fishing villages of the east. Also, for more intrepid travelers, places such as the Yukon and Newfoundland offer a chance to really feel like frontier pioneers of old.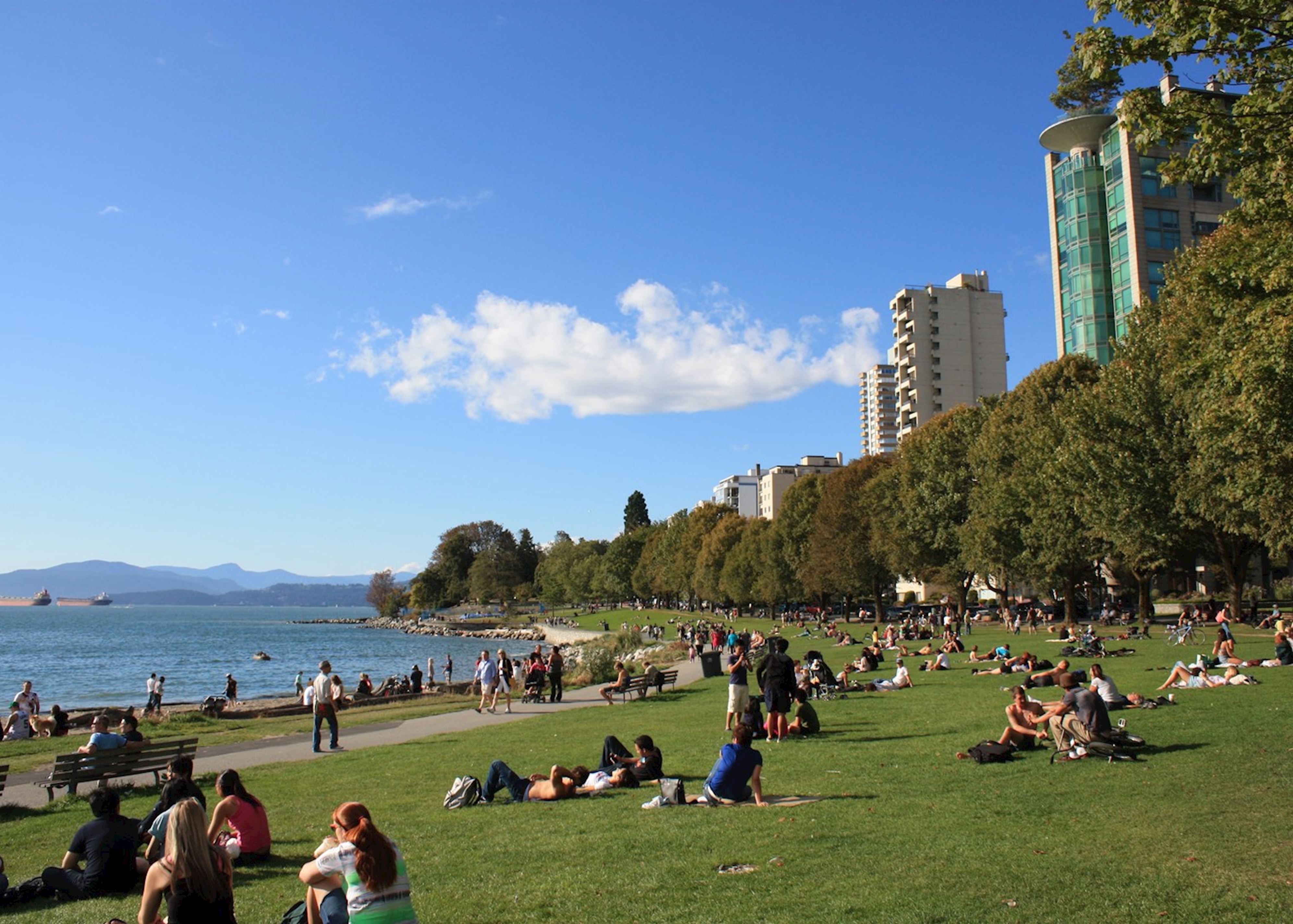 The culture-vultures are well catered for with sophisticated cities such as Toronto, Vancouver and Montréal, where art galleries rub shoulders with interactive museums, and ethnic restaurants cater for a range of tastes, budgets, cuisines and age-groups.
Canada is a wonderful country for parents and children to indulge in a number of exciting activities as a family, including white-water rafting, zip-lining, horse riding, ATV tours and jet-boating. Also, no trip to Canada is complete without a thrilling seaplane flight.
For those seeking a more relaxing experience, Canada has wonderful mountain lodges, often set on tranquil lakes, where you can sit in the hot tub, and take in the mountain views. There are also endless choices of walking trails all over the country, along with lake canoeing and world-class fly-fishing.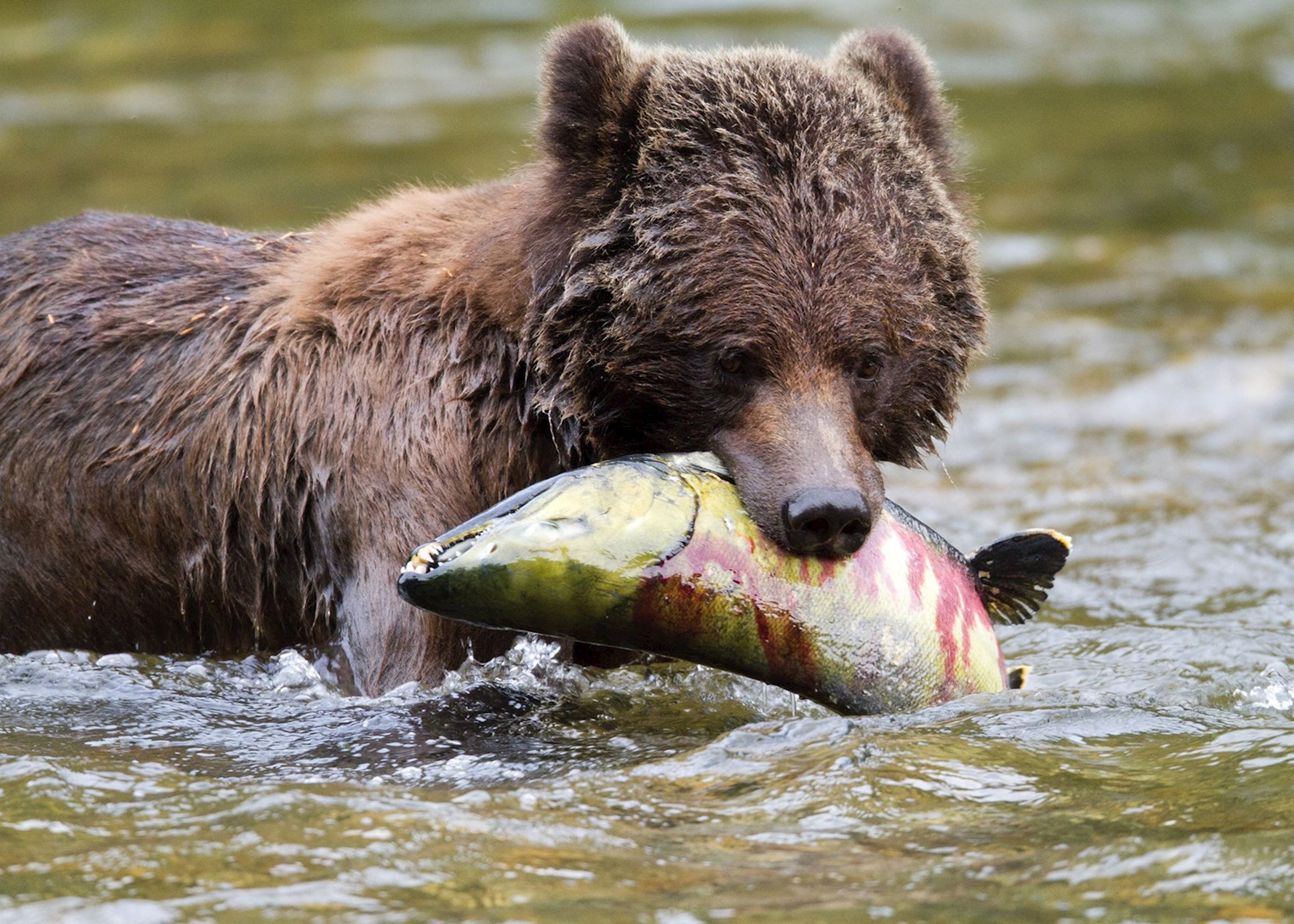 One of the country's highlights is the variety of superb wildlife-viewing. Whether you wish to take to the water to go whale-watching or view grizzly bears fishing for salmon in a crystal-clear river, it's all here. You will often have to slow down on a drive through a wilderness area to allow white-tailed deer or elk to cross the road, or to see agile goats scaling the dizzy heights of the mighty mountains.
We can recommend plenty of places to stay that allow parents a well-deserved rest while providing children with wonderful opportunities to explore, learn and get out in the great outdoors — in the care of trained, professional guides. Early booking is essential: availability is limited during Canada's short summer season.
Belize: For the tiny Tarzan in you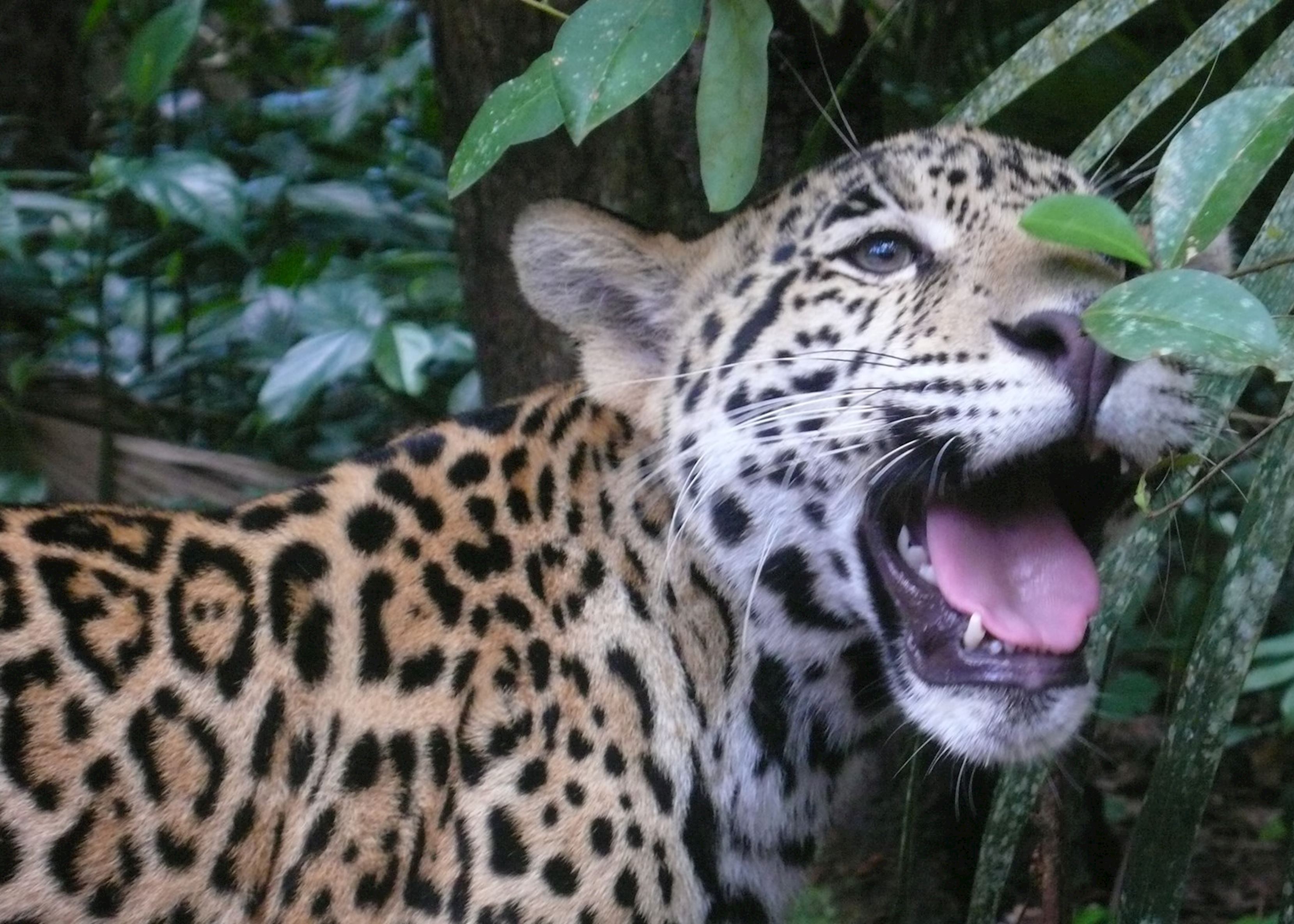 With its lush jungles, exceptionally friendly locals and some of the best snorkeling in Central America, it is little wonder that Belize is a popular choice for an adventurous family break.
This tiny country was a former British colony, known as British Honduras. It gained independence from the UK as recently as 1981 — but without experiencing the violent revolutions that occurred in the majority of its neighboring countries. What remains is a peaceful and democratic nation with a distinctly Caribbean vibe.
A big draw for families is the wealth of activities on offer to suit children of all ages, leaving no time for boredom. In the forest-clad Cayo District, excursions range from gentle river-tubing and horse riding to canoeing through caves or canopy zip-lining.
In the Orange Walk District, the jungle comes alive thanks to specialist guides who take you along medicine trails, spotting screeching howler monkeys in the trees or looking for crocodiles on spotlit night safaris. Even ancient Maya ruins are brought to life for children as guides recount tales of jaguar gods and human sacrifice.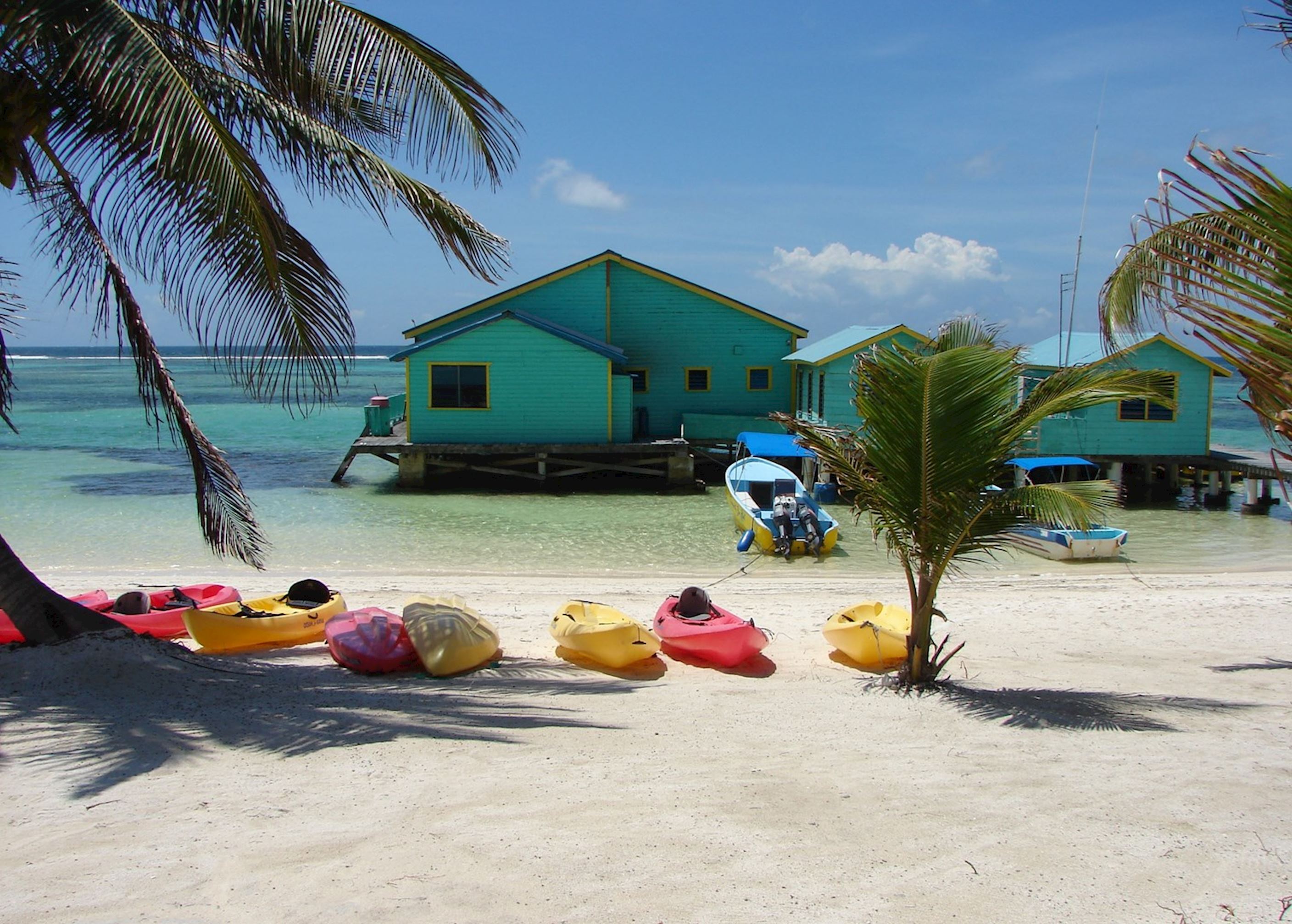 Finally, few trips to Belize are complete without a few days' relaxation on a sandy Caribbean beach — and again, if you still have some energy left there are activities to keep you busy here too. On Ambergris Caye you are a short boat ride away from the second-longest barrier reef in the world, where you can snorkel with rays, nurse sharks and turtles.
Need help planning a family trip?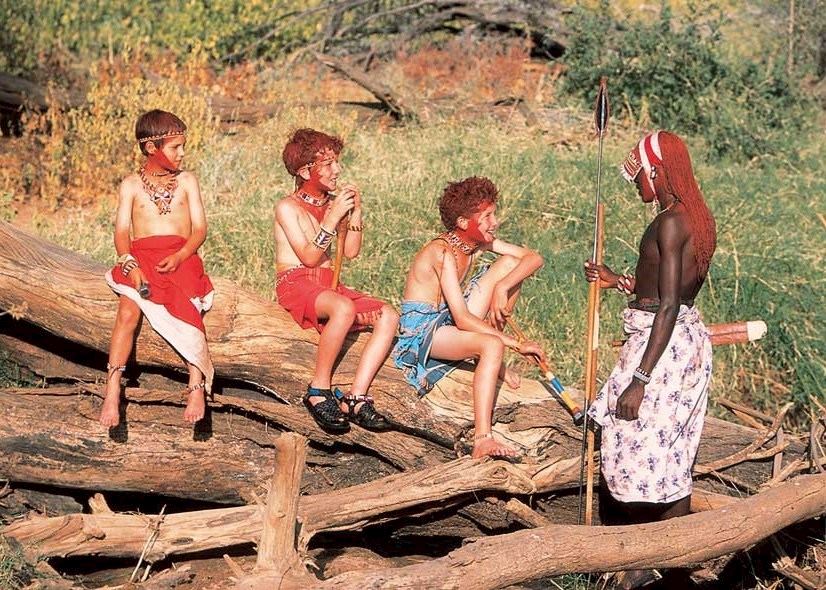 Choosing and planning the perfect family trip can take a lot of thought and preparation, from considering flight times to simply picking a destination that will suit everyone in your family.
Whether you are looking for adventurous trips, malaria-free destinations or half-term ideas, our concierge team will be able to provide a little inspiration if you are unsure of where to start. The team members have an excellent overview of all our destinations and are happy to discuss the relative merits of any country or region with you. They can then ensure that the most appropriate and experienced destination specialist handles the planning of your trip.
We know it can sometimes take a little longer with children in tow. We can take this into consideration and pace the trip realistically, leaving time to relax and do nothing if you wish.