After a recent trip to Kerala, Audley travelers Mary and Robin recount the beautiful Backwaters, traditional towns and the friendly people they encountered on their travels in India.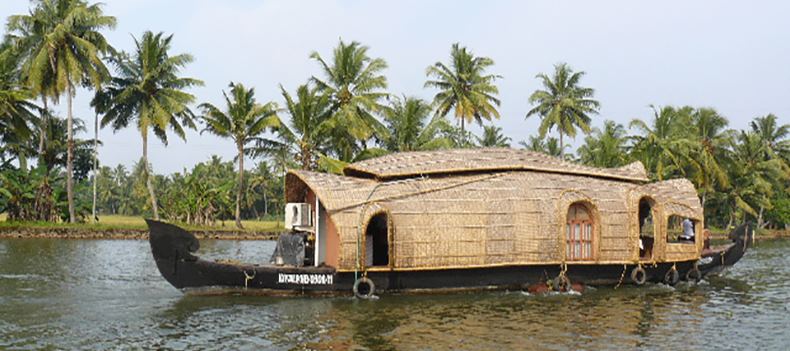 Every signpost declared that we had arrived in 'God's Own Country' — so what would we discover given such a billing? Our visit to Kerala started in Fort Cochin staying in the heritage Old Harbour Hotel, close to the water and overlooking the iconic Chinese fishing nets. A quiet evening stroll along the seafront was followed the next day by an exploration of the old city, Jew town and the many fascinating sights and shops.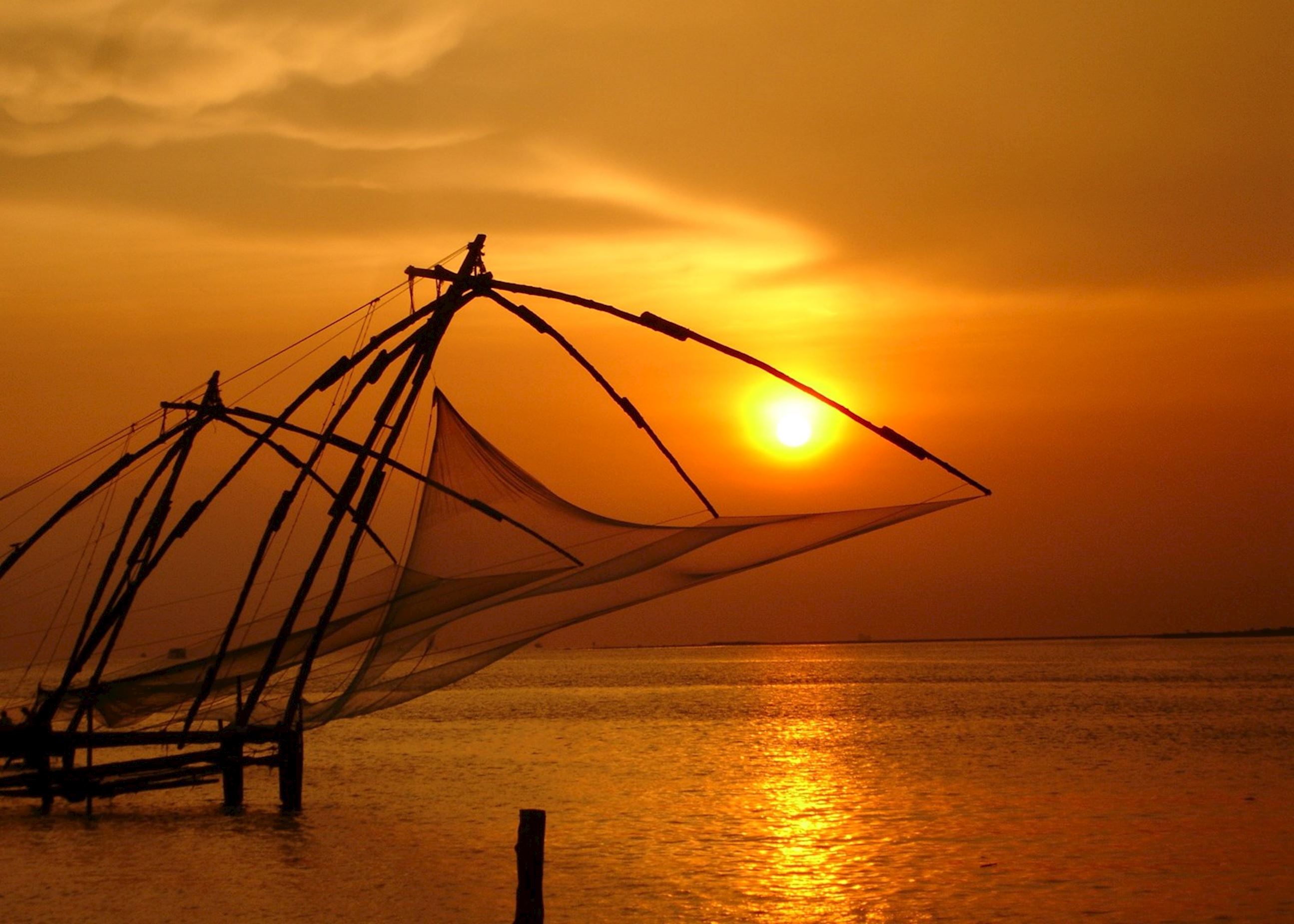 Serenaded by live music as we ate under the stars, it seemed a perfect introduction to our stay. Our journey over the next few days took us via a homestay on a rubber and pineapple plantation to the Dr Salim Ali Bird Sanctuary where, amid the huge variety of birds, butterflies and spiders, the most bizarre encounter was with the extraordinary Frogmouth.
Onward to Munnar, surrounded by tea and cardamom plantations, passing waterfalls and through high passes to the heights covered with mist and low cloud. A walk through the spices to the paddy fields in the small village below gave us a chance to hear from the hotel staff on some of the aspects of life for the villagers. Our guide had come well-armed with salt to treat the leeches that attached themselves to his bare feet while we stayed well shod in walking boots! We enjoyed a welcome cup of tea from a villager before taking a tuk-tuk back up the hill again.
Descending through the most stunning scenery of hills and deep valleys we arrived in Periyar. Here the hotel gave us a warm and charming welcome and we felt totally relaxed in our comfortable chalet where the chambermaid made up the towels into exotic shapes. A few busy hours saw us ride elephants, visit spice plantations and shop before attending performances of martial arts and Kathakali dance. Sitting in front row seats obtained by our driver, we were immersed in the shows.
Onward to Munnar, surrounded by tea and cardamom plantations, passing waterfalls and through high passes.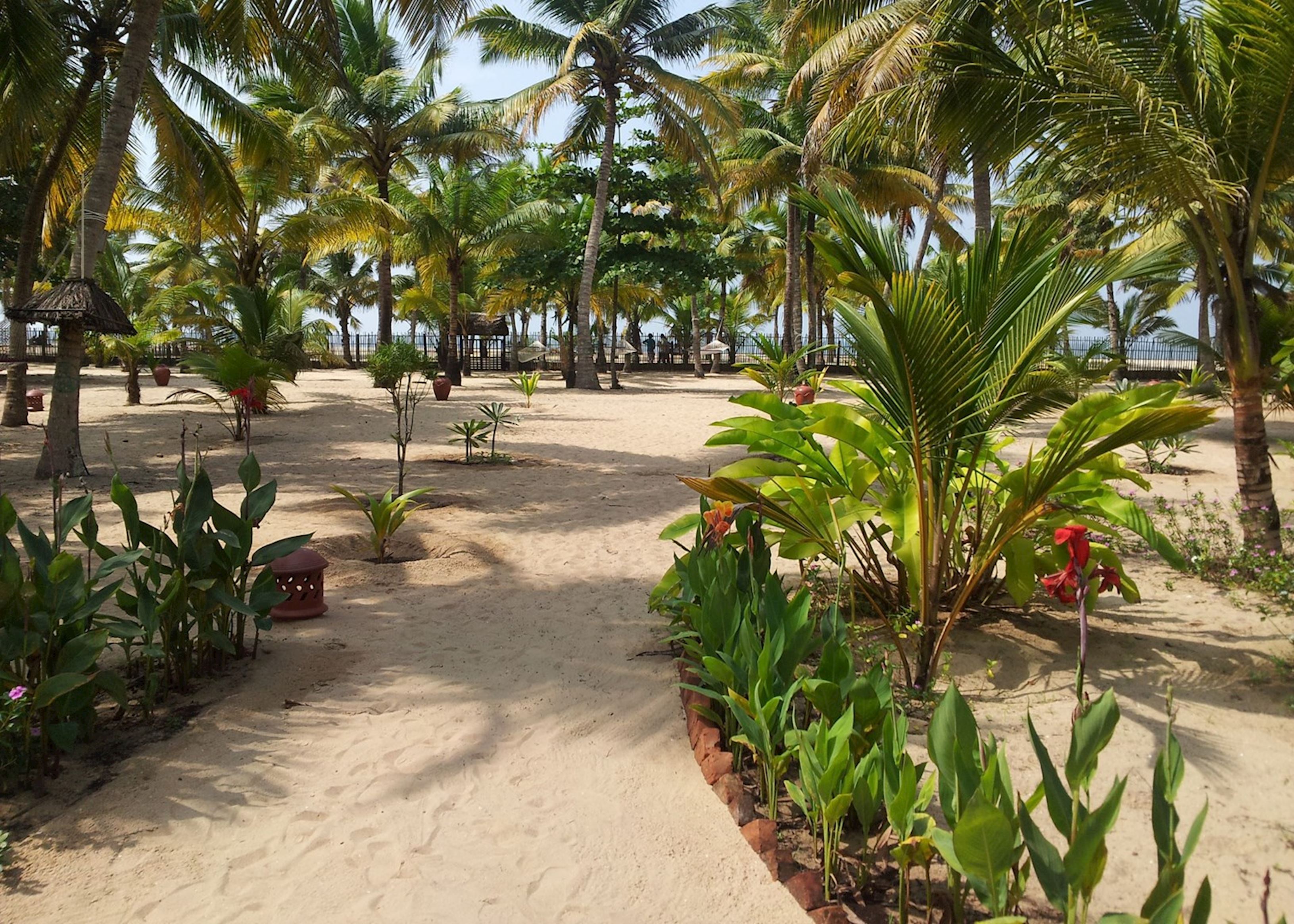 The next morning a jungle trek in the wildlife park where we saw monkeys, wild boar and giant squirrels and plenty of signs of bear, elephant and tiger, although no actual sightings. Protected by leech socks it was a magical place to walk in the early morning.
Onward to The Backwaters and three nights relaxing homestay with welcoming, generous hosts. Served tasty food at every meal, we enjoyed long conversations about religion, politics and literature in this comfortable family house. They provided additional experiences by taking us to the village, providing their staff to take us out in their boat and helping the female guests present to feel the part by dressing in saris. A day trip on a rice boat carried us to our final destination at the Marari Beach Symphony. A dream location where four cottages set in their own beautiful grounds were just a few yards from the beach, where the fisherman plied their trade.
All meals were freshly cooked to order and served on our own veranda as we overlooked the Arabian Sea. The friendly and welcoming people, the beautiful scenery and experiencing how all religions work together made our visit very special. As our excellent driver, Sanal, remarked, 'We all believe that God is all around and given us so much to enjoy in God's own country.'
Further reading