Russia's Golden Ring of ancient towns clustered outside Moscow are famed for their onion-domed skylines, hundred-strong churches and the medieval frescoes inside. Our Russia specialist John is a long-time admirer of this ageless part of Russia and he describes the Golden Ring's endless appeal.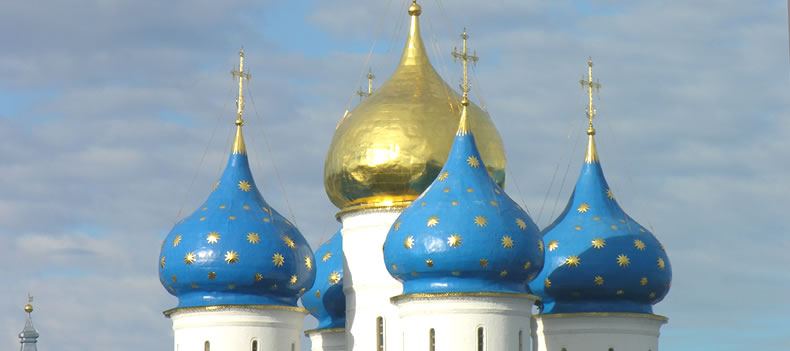 What is it you love so much about the Golden Ring?
Russia has a really long history and you get a sense of that in the Golden Ring. Here, you can see medieval Russia, especially in the building style.
Local legends
The local legends also date back to medieval times. My favorite is of a prince from Kiev who wanted to build a town on the banks of the Volga. The local tribe set their sacred bear on the prince, which he killed. They subsequently allowed him to build the town Yaroslavl, and bowed in fealty to him instead of their bear.
Moscow can be both gritty and imposing, the epitome of modern Russia and its enduring power. But visiting the Golden Ring feels like you're escaping into the countryside of the past.
What are the highlights of the Golden Ring?
The draw of the towns is definitely their churches. These are filled with rare frescoes and icons, usually brightly colored and richly detailed, if simply drawn. You'll be hard pushed to find a higher concentration of churches and frescoes in one area anywhere else.
The churches date back centuries, with the frescoes added in the 1500s and 1600s. Nowadays, the churches hold copies, with the real frescoes housed in galleries in Moscow.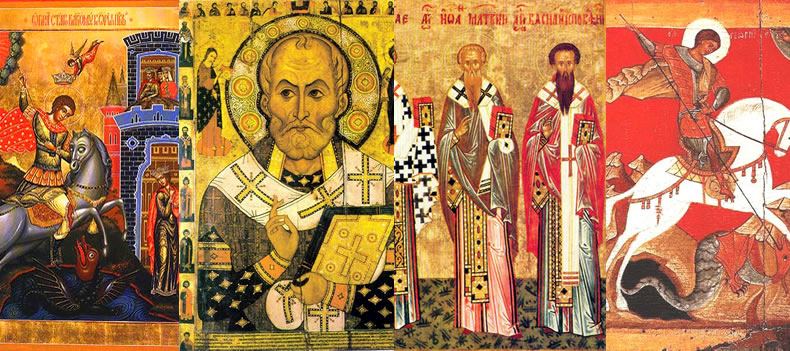 "With modern Russian churches you find floor-to-ceiling gold. But with the churches of the Golden Ring, it's floor-to-ceiling frescoes."
The frescoes show saints or religious figures in scenes related to their lives, such as the Russian St George slaying the dragon.
Which saint you pray to depends on what you're praying for. In Sergiev Posad, people queue around the block to kiss the relics of St. Sergius and then whisper their words of prayer.
Tell us about the Golden Ring's rich history
It's the birthplace of Russia's Tsarist rule. The first Romanov ruler, Michael, was proclaimed tsar in Ipatiev Monastery in Kostroma in a monastery you can still go and visit today.
One of the towns, Vladimir, was Russia's ancient capital. Its cathedrals, churches and monasteries make up a World Heritage Site, along with those in nearby Suzdal.
There are 150 monasteries, many of them still working, in the Golden Ring. Many were closed during Communist times but reopened in the 80s and 90s. These holy sites are some of the survivors of the revolution.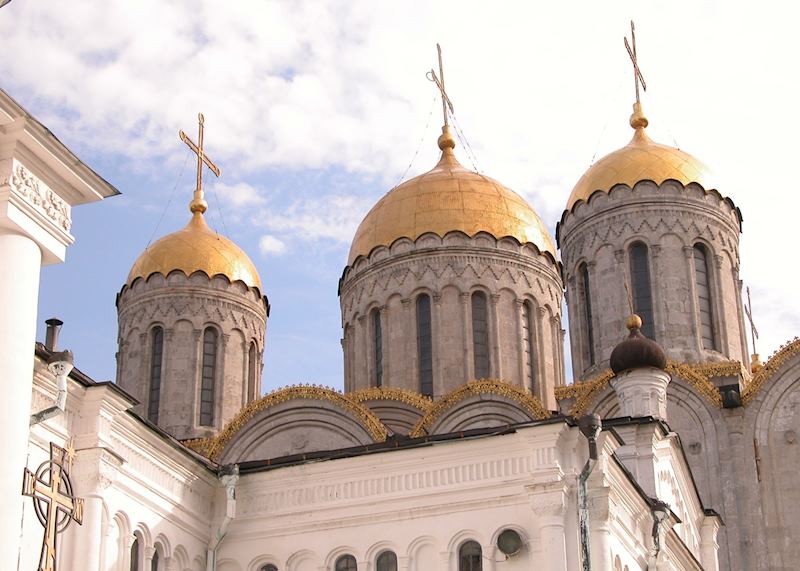 How close is the Golden Ring to Moscow and St. Petersburg?
The first towns are about one hour by car from Moscow. You can do a day trip from Moscow to Sergiev Posad, an hour and a half away. For further afield, it's an overnight stay.
We've found good comfortable places for you to stay throughout the Golden Ring. They've a rustic charm, but you get the real Russian experience.
When's the best time to go?
Between April and October. Spring is when the countryside is most verdant, and it's warm and sunny in the summer.
Any local specialities?
Mead is Suzdal's traditional drink. There are different flavors — herbs, fruits or honeys — which locals serve you in tiny cups on a platter so you can try them all.
You can taste the meads every day of the year in a decorated hall where you sit at a long wooden table while traditionally dressed locals serve you. It's a real speciality that you don't find elsewhere.
Suggested itineraries for a vacation in Russia
John is one of Audley's Russia specialists. Speak to him about tailor-making your vacation to Russia on 1-855-234-2083.