A family trip that involves three (or more) generations sounds like a good idea. The reality, however, can often be tricky. Planning a trip with that many people and balancing all their different interests is a lot of work.
We can help. Our specialists will create an itinerary specifically to meet your family's particular interests, whether that's Japanese culture or outdoor adventures in Peru. Here are a few destinations that we like for multi-generational trips, but don't let that limit your imagination — we can help you make sure that everyone, of every age, remembers your trip fondly.
Japan
For families looking for something out of the ordinary
There's so much for families to do in Japan it's difficult to choose, but we've narrowed it down to the bright lights of Tokyo, cultural heartland of Kyoto and Yudanaka's natural hot springs.
Tokyo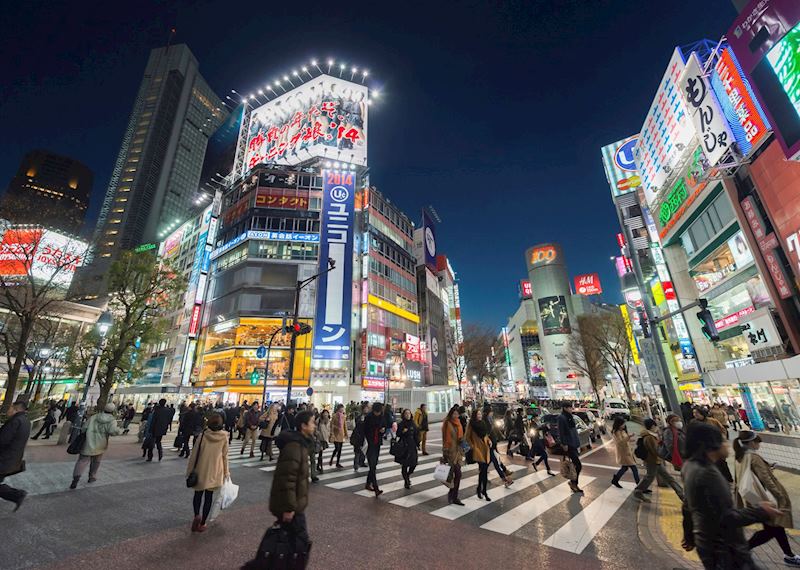 Tokyo's international airport is a good introduction to Japan: it's clean, efficient and fascinating. You can rent a robot tour guide, visit the aviation shrine or walk over a replica Edo-period bridge.
We suggest making a beeline for the Ghibli Museum, dedicated to Studio Ghibli animations. Step through the entrance and you're in a world of flowers, dust bunnies and Totoro (Japan's furry answer to Winnie the Pooh). Anime isn't just for children — Grave of the Fireflies is a World War II drama — and you'll find families in the museum cinema to watch an animated short film that's shown nowhere else.
Taiko drumming has been a key feature of Japanese music for centuries. Take a family lesson with an English-speaking instructor to learn about the history of the instrument before getting to try out some techniques.
Kyoto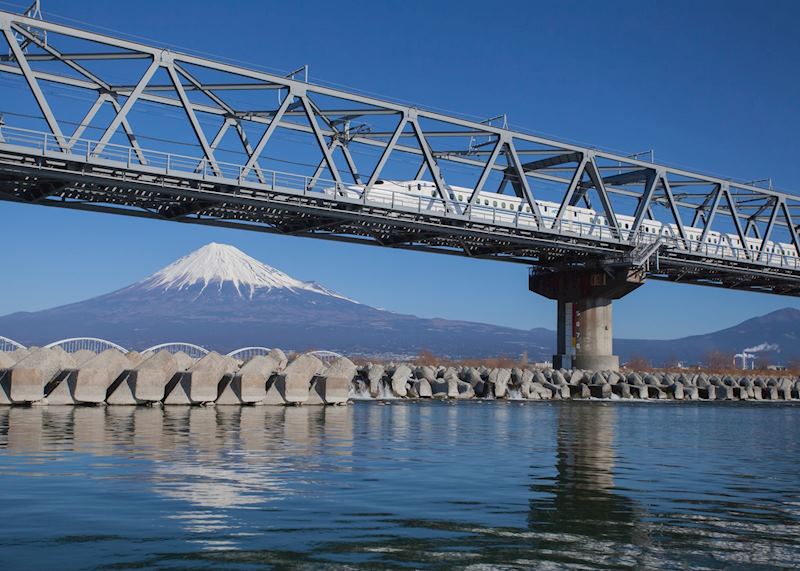 Zip from Tokyo, to Kyoto on a high-speed bullet train. Hotels operate a luggage forwarding service so that you don't have to lug it with you — it will be waiting for you at your next hotel.
Japanese cuisine can be overwhelming for children — but a hands-on cooking lesson lets them get familiar with the ingredients. Visit a local market before heading to a machiya (traditional townhouse) to make your own bento box.
Enjoy your lunch in one of Kyoto's many public parks before visiting the Kyoto Railway Museum, a huge site with more than 50 full-size trains. Ride on a steam locomotive, watch model trains run on the model railway or try driving a train in the simulator.
Yudanaka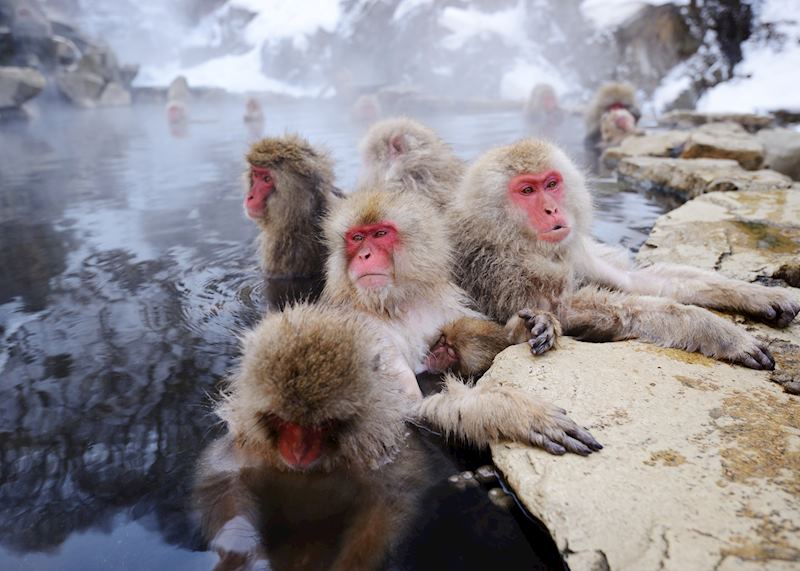 Yudanaka is a hot spring resort in Hell Valley — named after the hot vents and sulfurous streams that heat the bubbling waters. The area is best known for the hundreds of Japanese snow monkeys that like to laze in the springs.
There are also human-friendly springs, each with a different mineral composition — one might be considered good for the skin, another for a particular ailment. It's only within the last 50 years that the Japanese have started bathing in their homes. Previously, families bathed together in onsen (communal hot springs). It's still seen as a family day out and an important social occasion: you'll see multiple generations taking a dip.
South Africa
For families who like to seek out the local wildlife
A trip along South Africa's Garden Route gives families the opportunity to take in Cape Town's history, the wild coastline, and the Big Five reserves of the Eastern Cape. We can sprinkle each day with activities to suit all ages and interests.
Cape Town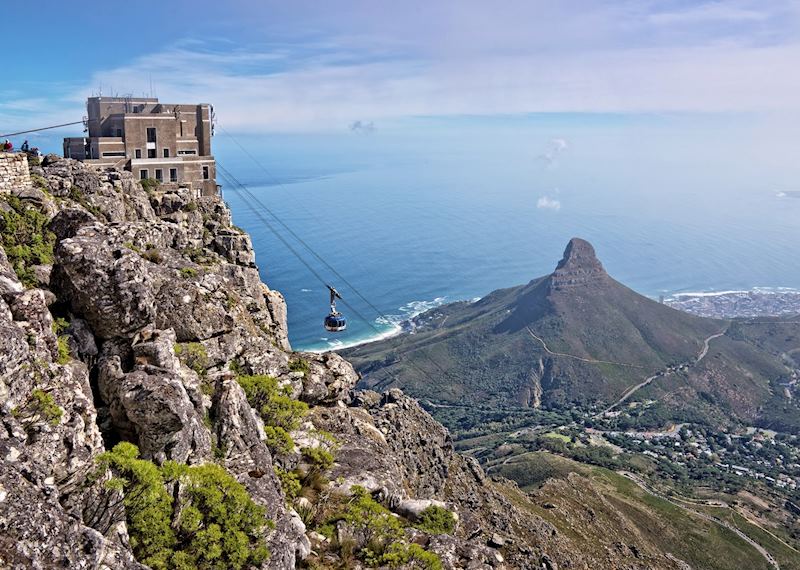 It's likely everyone in the family will want to reach the perfectly flat summit of Table Mountain. You could hike to the top with a local guide along a lesser-trodden route, pausing for a picnic halfway up. Or, conserve your energy and ascend by cable car — they rotate 360 degrees to ensure no one misses any views.
Afterwards, you could head to Boulders Beach — a small, sandy cove just south of the city that has its own resident colony of African penguins. You can pick a spot on the beach and watch them swimming and bathing on the white sand. The calm water here means children can paddle, and once you're done you can grab an ice cream from one of the restaurants that line the coastline.
Plettenberg Bay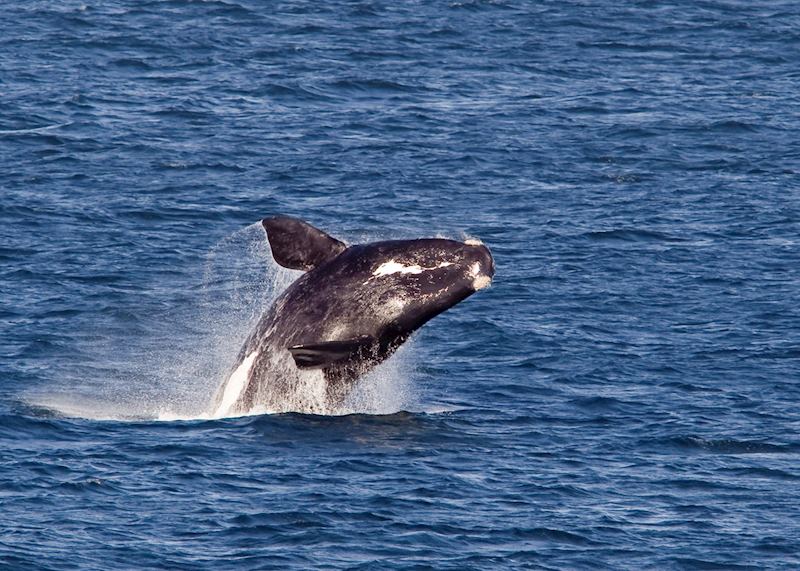 Situated along the Garden Route is Plettenberg Bay. The wide, golden beaches here are often empty, leaving plenty of space for strolling and running around. From nearby hills and clifftops you can look out for migratory humpback and southern right whales breaching the waves between June and October, as well as resident Bryde's whales, bottlenose dolphins and Cape fur seals. Boat trips depart regularly if you want a closer look.
Eastern Cape safari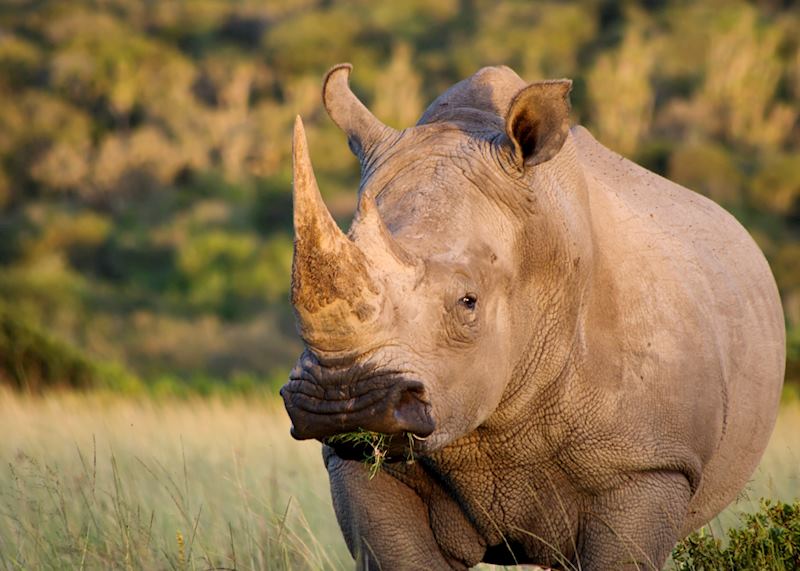 At the end of the Garden Route, the Eastern Cape is home to several malaria-free game reserves. Ecca Lodge, in Kwandwe Private Game Reserve, offers twice-daily game drives to track the Big Five. Staff can also tailor a wide range of activities to your family's interests, from planting native spekboom vegetation and taking part in gardening projects in the local Mgcamabele community, to arts and crafts, fishing trips, baking classes and scavenger hunts.
Peru
For families who want to discover the Inca (and get outdoors)
This trip to Cuzco, the Sacred Valley and Machu Picchu introduces you to the rule of the Inca, Peru's Latin-leaning culture, and the huge canvas of the Andes. It works well for families because there's a wide range of hikes, walks and cycling, as well as history, which you can mix with gentler pursuits.
Cuzco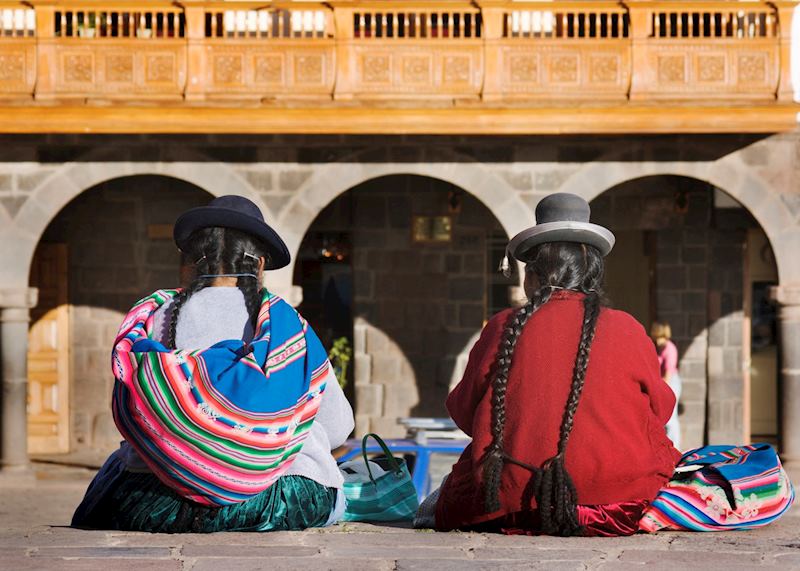 A Spanish colonial city built on Inca foundations, Cuzco sits 3,400 m (11,150 ft) above sea level. As you adjust to the high altitude, you can explore Peru through its food and history.
Peru is the World Travel Awards' 'Best Culinary Destination' (for the sixth year running, no less). To see how it's done, join two Cuzco chefs at their restaurant for a class in Peruvian cooking using local staples like quinoa and alpaca. The menu is geared around ceviche and other classics, but your hosts will shape it to suit. Afterwards, sit down to taste your efforts.
The Sacred Valley and Machu Picchu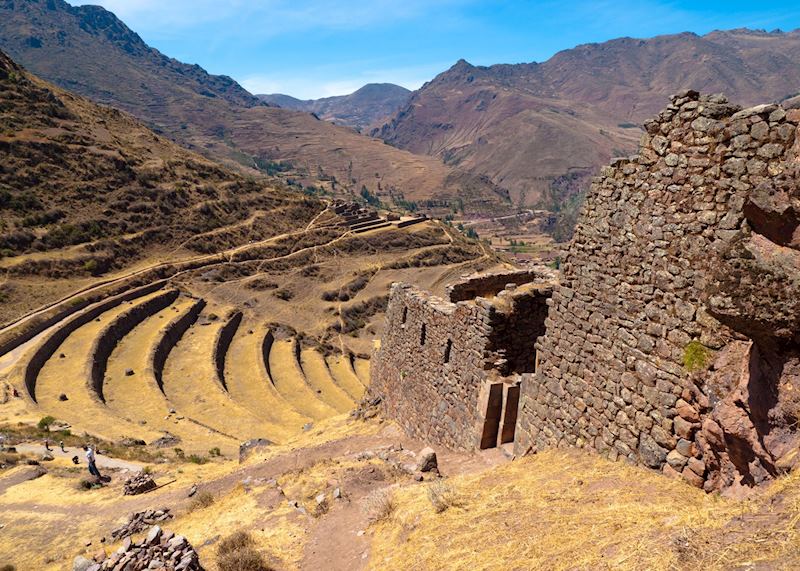 Fertile and temperate, the Sacred Valley gave the Inca a place to grow maize, and left us with arguably their greatest achievements. Machu Picchu is the end point, but the valley tempts you with plenty of diversion.
Mountain biking between the Inca sites of Maras and Moray, letting gravity do the work, is one option. Or, you can visit a working farm to see how alpaca wool is spun and woven into cloth and then walk the herd through the farm's golden plains.
Machu Picchu speaks for itself. You reach the citadel by train, from the relatively simple to the luxurious, through steep-walled valleys to Aguas Calientes, or on foot along the Inca trails.
If you want to walk, but don't have the time for the full route, we recommend the 10 km (6 mile) KM104 Trail. The last stretch of the Inca Trail, it takes you past the otherwise unseen Inca complex of Wiñay Wayna on your way to the mighty citadel.
New Zealand
For families that love the great outdoors
A featherweight in size, New Zealand is a titan of the great outdoors. With two weeks to spare, your family can fall headlong into the wildlife and scenery of both islands, choosing from a glut of experiences to match your collective pace. Start at Rotorua before flying direct to Christchurch to catch the TranzAlpine train before heading south to connect with Queenstown, gateway to the country's Fiordland National Park.
Rotorua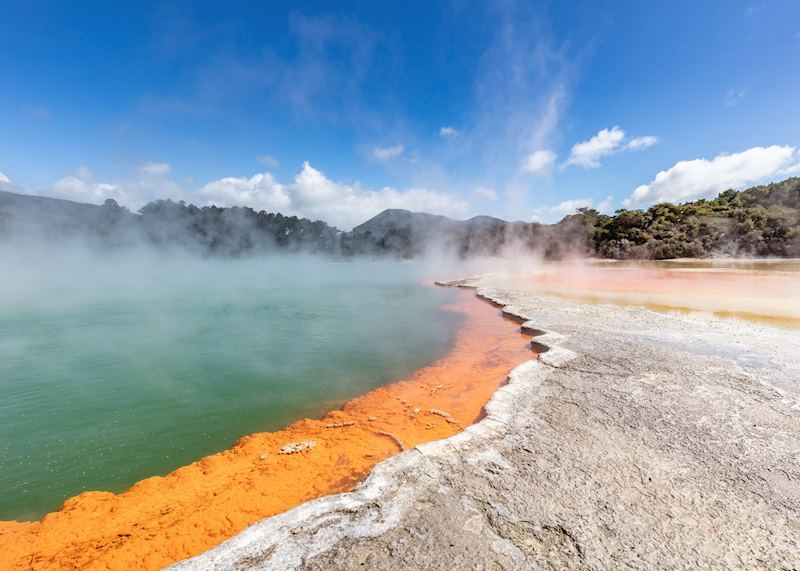 Most will know Rotorua for its geothermal melodrama: bubbling mud pools, steaming hot springs, and hyperactive geysers. But it's also one of the best places in the country for your family to have an intimate encounter with another New Zealand icon: the kiwi. Take a private tour of the hatchery at Rainbow Springs Nature Park, where you can get up close to these endangered creatures as you go behind the protective glass to watch conservation experts weigh, feed and care for the birds. It's sometimes possible to see hatchlings.
An hour or so away are the Waitomo Glowworm Caves, where you can follow the course of the underground Waitomo River as thousands of the indigenous New Zealand glow-worms luminesce on the cave roofs.
TranzAlpine train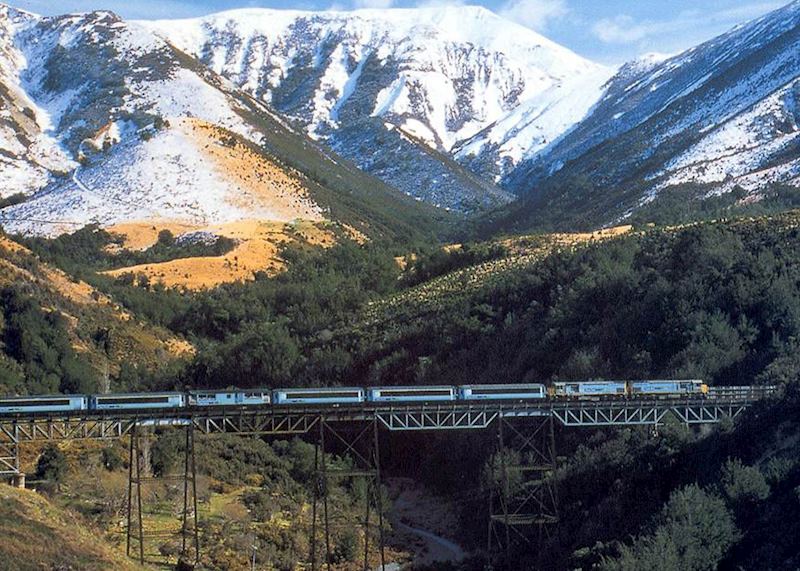 Passing from east to west, crossing pastureland, the Southern Alps and subtropical rainforest, the TranzAlpine Railway departs from Christchurch on a five-hour passage through landscapes you might know as Middle-Earth. It's then a three-hour drive (with picnic stop) to Franz Josef and glacier territory. Choose to take in the glacier by combining a helicopter flight and hike, or bypass the hike completely to land by helicopter on the upper region.
Queenstown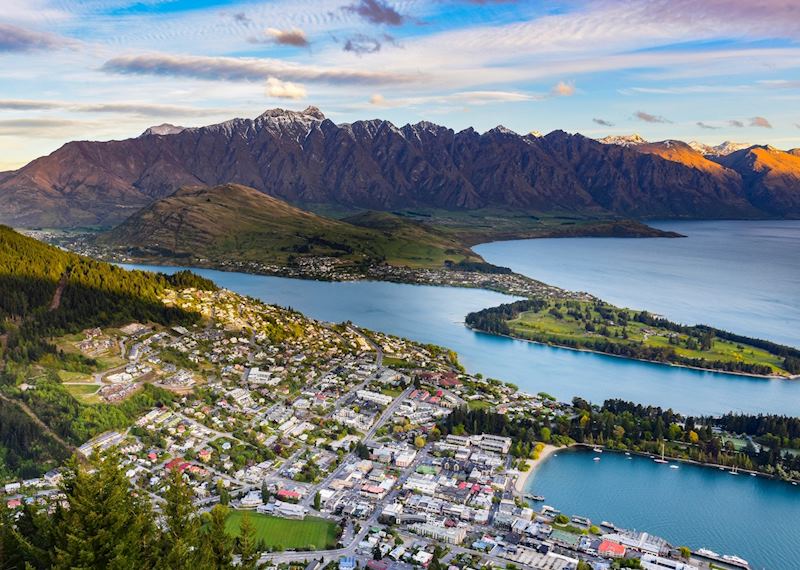 The self-styled 'adventure capital of the world', Queenstown sells itself on its adrenaline experiences such as bungee jumping. As the antithesis, take to the water on Milford or Doubtful Sound. Queenstown is the gateway to the Fiordland National Park and, cruising the length of the sound with the boat engine off, you might spot penguins, fur seals, dolphins and even distant whales.
Ireland
For families who want to explore their heritage
A three-stop visit — with a detour to the Dingle Peninsula — offers an insight into the landscape of your forbearers, whether they left during the Great Famine or the Troubles.
Belfast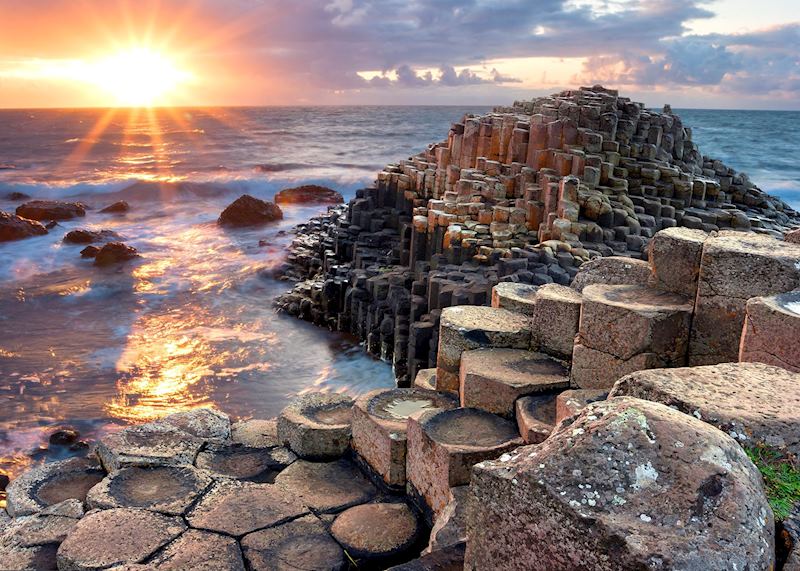 RMS Titanic was built in Belfast and the ship's specter looms over the city to this day. Discover the history of the doomed voyage at Titanic Belfast, an interactive museum with holographic displays in the very shipyard where the liner was built.
About an hour north of the city, children can imagine they're starring in their own action movies as they dash over the narrow, swaying (but perfectly safe) Carrick-a-Rede Rope Bridge. A few miles away, they can clamber over the unusually regular stone columns at the Giant's Causeway and listen to the ancient myths associated with the striking geological formation.
Dublin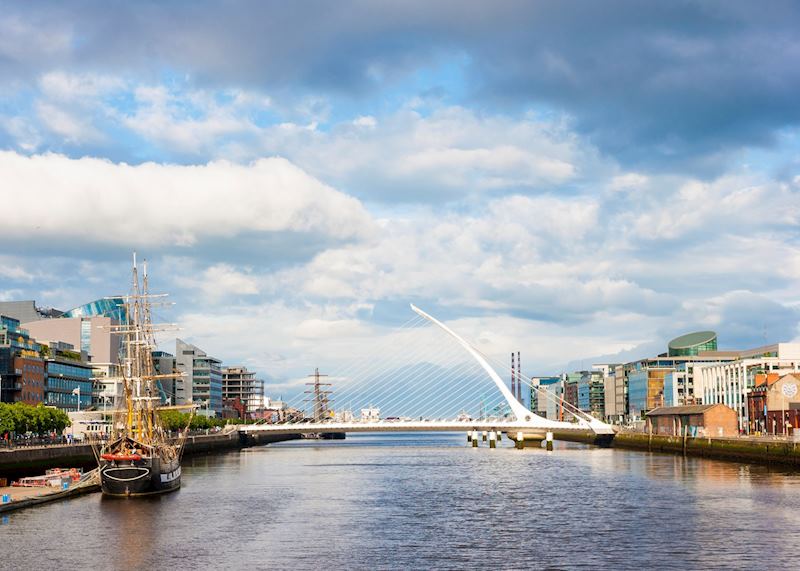 To those raised on family stories of the Easter Rising, a visit to Dublin's Kilmainham Gaol can be a moving experience — its echoing courtyard and ranks of cells stand as a monument to hundreds of years of Irish strife and suffering.
Nearby, EPIC The Irish Emigration Museum explores 1,500 years of the Irish who left their home shores to travel the world. It's the world's only fully digital museum and the interactive exhibits can keep even smartphone-toting tweens engaged.
Killarney and the Dingle Peninsula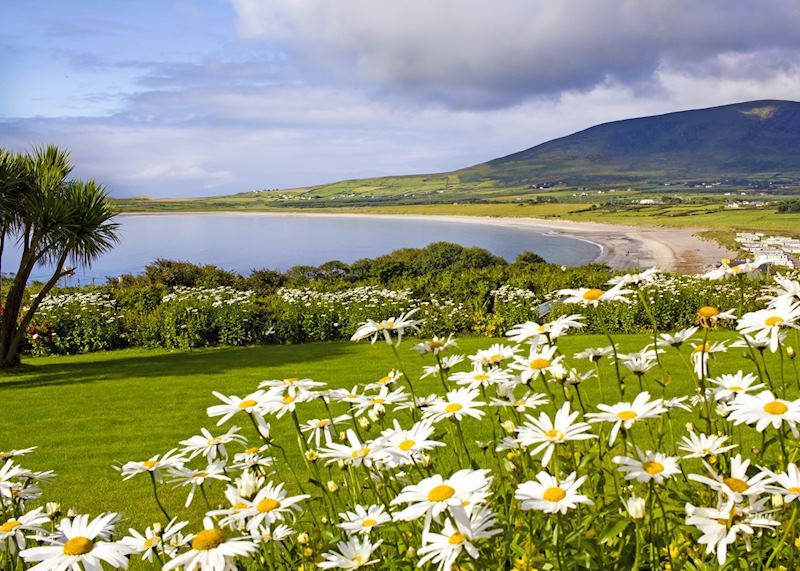 The Dingle Peninsula isn't as well-known as the Ring of Kerry, but its rocky bays, sandy beaches and rugged hills are arguably even more impressive. They're certainly less crowded. A daylong drive along the Dingle section of the Wild Atlantic Way allows you to admire the coastal vistas.
In the evening, parents can enjoy a paired tasting of Irish whiskeys and farmhouse cheeses in a chic Killarney pub.