Often, where you stay on your travels plays a huge role in your overall experience. This is truer than ever when you're glamping. Swapping solid walls for canvas (or in some cases, mirrored glass), sleeping in a remote, wild location that's otherwise inaccessible, and waking to the sounds of nature add a different dimension to your trip. You're immersed in your surroundings but still have modern comforts, embracing the outdoors while sheltering in style.
Below, our specialists have chosen five of the best glamping experiences across the globe for you to consider on your next adventure.
Galapagos Safari Camp, The Galapagos Islands
Recommended by Katie
Galapagos Safari Camp is tucked away in the quiet forested highlands of Santa Cruz Island, where giant tortoises — beloved posterchild of the archipelago — still wander freely. You might see them lumbering through the camp like slow-moving boulders, but you might equally find yourself sharing the swimming pool with local birdlife, including Galapagos mockingbirds and finches. There are only nine upscale, safari-style tents (each with a private deck) in the camp, so it really does feel like it's just you and the wildlife.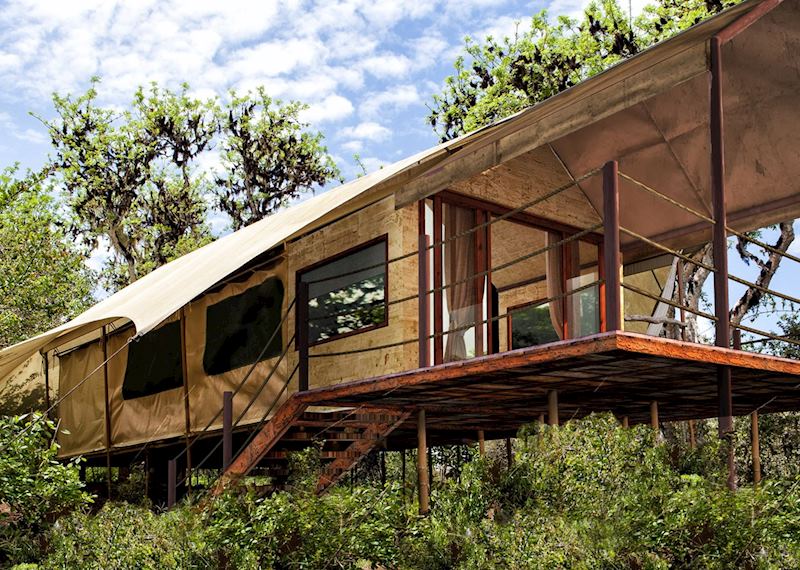 Lake Breeze Winery, South Australia
Recommended by Tom from our Australia team
While touring by campervan in Australia, I recommend booking a private pitch in a vineyard. When I say private, make no mistake: you'll be the only campers there. One spot I like is Lake Breeze Winery in the little-visited wine region of Langhorne Creek, South Australia. You'll dine in the cellar-door restaurant before being led to your pitch among the tranquil vines and red gums, where you can while away an evening with a bottle or two. Alternatively, set up your own barbecue, a great way to make the most of this peaceful setting.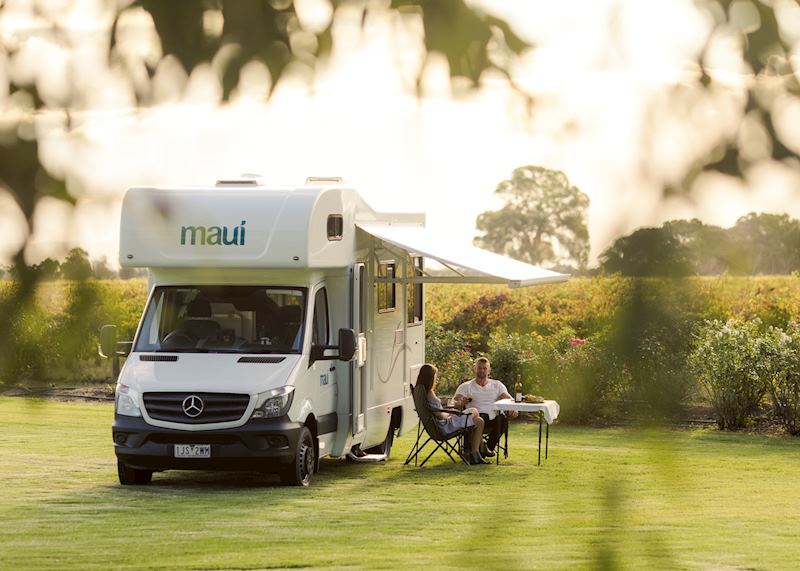 Under Canvas, Lake Powell-Grand Staircase, USA
Recommended by Alex
An oasis within Utah's red-rock cliffs and canyons, this is glamping with a view. Your safari-style tent is perched on a canyon rim a short drive from the Arizona border and Lake Powell's baby-blue waters. You have ample opportunities to explore this distinctive landscape. from slot canyon trails to Grand Staircase-Escalante National Monument, where dinosaurs once roamed, and Horseshoe Bend for the best sunsets. Staff can help plan your days, while in the evenings you can toast complimentary s'mores on the fire pit.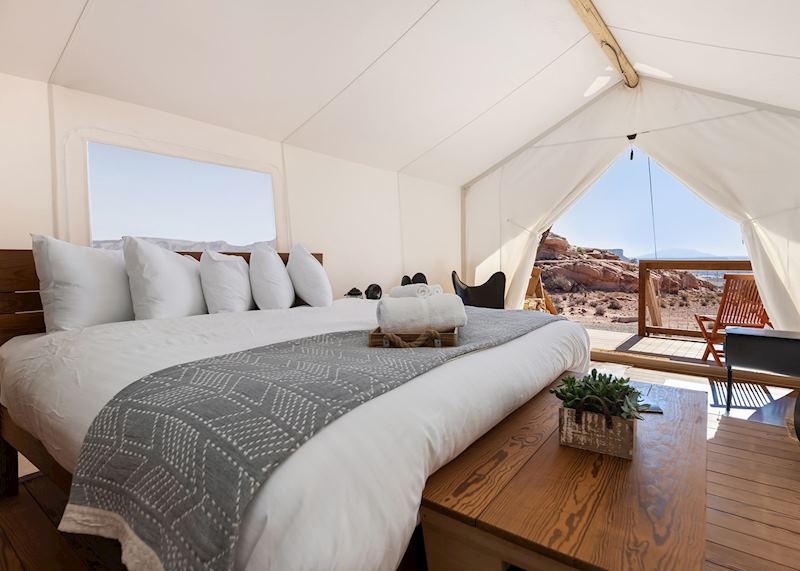 The Other Side, Eleuthera, The Bahamas
Recommended by Alisha
Designed to be a true tropical escape, The Other Side is a secluded campsite surrounded by nothing but palm trees, on a private stretch of sand on the sleepy island of Eleuthera. At first glance, the white canvas canopies may appear simple, but tent interiors wouldn't look out of place in a luxury hotel. A saltwater swimming pool is set into a wooden deck on the beach, and you'll find a range of water sports equipment to make the most of the aquamarine water, where green sea turtles are regularly spotted.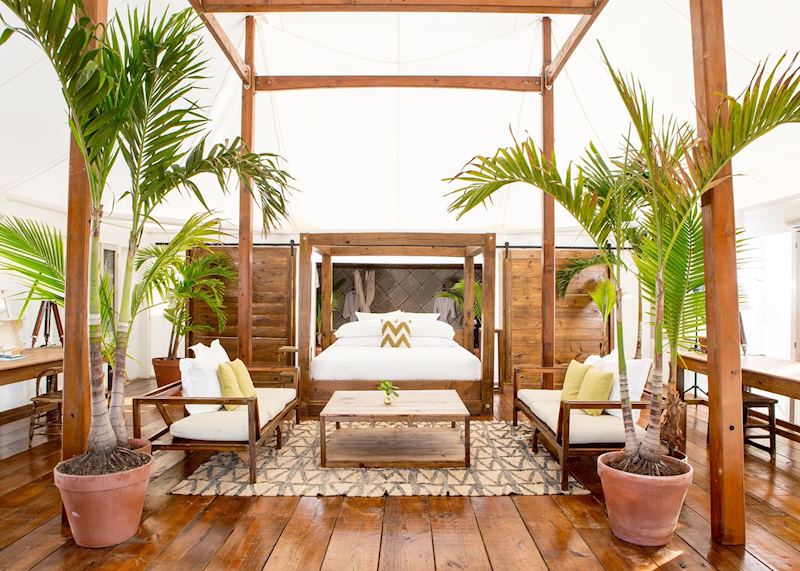 Leopard Trails, Yala National Park, Sri Lanka
Recommended by Anna
'Hear those monkey calls? That means a leopard is nearby,' said my guide on my first Sri Lanka safari with Leopard Trails. The expertise of its staff is one of the best things about this safari camp, where guides can identify individual leopards by their spots. Others include its luxe touches and attention to detail — from ten-course bush dinners around the campfire to roomy tents with modern comforts and outdoor seating. I also like how you're given walkie-talkies so you can tip off staff and other guests if you spot any interesting wildlife on site.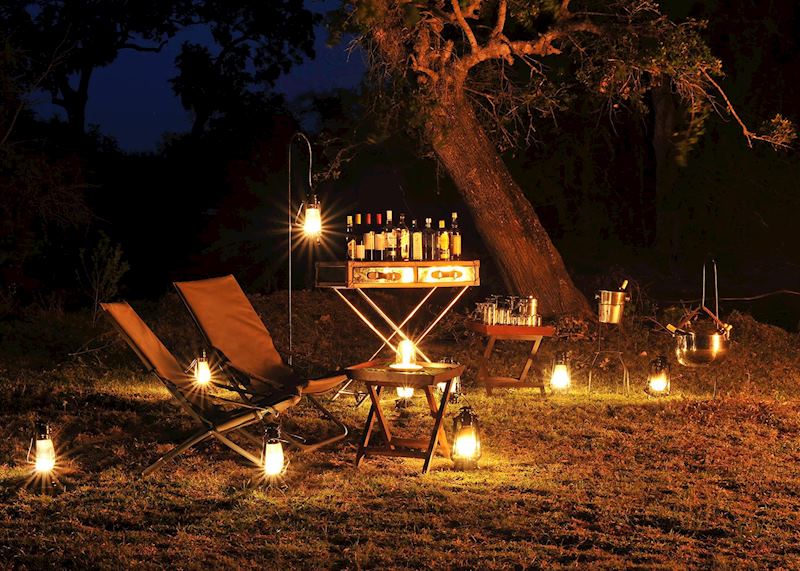 Further Reading