My love of travel is as innate as any of my core characteristics. I'm from South Africa, where most of my extended family still lives, and throughout my life I've had the tremendous privilege of living in many cities, countries, and continents around the globe. My life has been full of catching planes, learning new cultures, and embracing being a global nomad that has many homes. If I'm not actively on a trip to another destination, I'm researching and planning my next adventure.
The UK holds a special place in my heart. It's the first country I lived in after leaving South Africa, and it's one that I have returned to most often in my travels. No matter how many times I travel back, I have the joy of discovering something new. Recently, I had the opportunity to experience a comprehensive and incredible tour of England, Ireland, and Scotland. My trip cemented my love for these incredible countries — from their rich and captivating history to their awe-inspiring landscapes. I had the opportunity to watch the light play over the majestic Scottish Highlands, drink a velvety smooth Guinness while singing along to traditional Irish music in a pub in Dublin, and be transported to another time in the beautiful city of Bath.
Travel has unlocked the world to me. It has made me a better person as my perspective continues to expand to encompass the many cultures, histories, and experiences around the world. Once you've caught the bug and started the journey, it's impossible to go back. I can't wait to share my passion and expertise with you as we craft a trip of a lifetime.
Speak to Sam

Start planning your trip to Europe with Sam
Q&A with Sam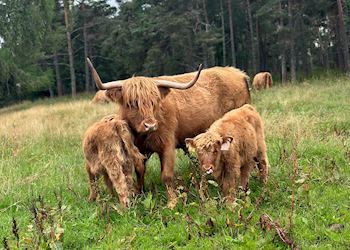 What's your most vivid travel moment?
One of my fondest memories from my trips to the UK is when I had the opportunity to get up close and personal with the hairy coos. Hairy coos, or Highland cows, are large shaggy-haired cows that are significantly shorter and stockier than their more traditional counterparts. This is so they can weather the harsh Scottish winters and navigate the rather treacherous terrain of the Highlands. We were taken out onto the farm in an old stick shift Land Rover while our private guide told us more information about the coos, the farm, and their sustainability practices. Once there we were introduced to five baby coos and their guardians. I had the chance to feed the babies some fresh grass and was rewarded with them allowing me to give them unlimited chin scratches. Heaven. Then we went to meet the rest of the herd that was freely grazing in the pasture with the most incredible scenery behind them. It was truly a memorable experience that I will always cherish.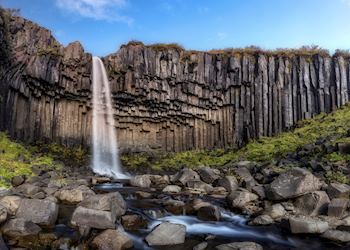 Where would you love to travel next?
The next destination that has caught my eye has to be Iceland. I was introduced to the rugged beauty of Scotland's coast, which left me craving more adventures among breathtaking scenery. What better way to feed my craving than having the chance to explore the country fondly known as the 'land of fire and ice.' From active volcanoes to glaciers, black sand beaches to powerful waterfalls, and soaring mountains to relaxing hot springs — I can't wait to explore Iceland.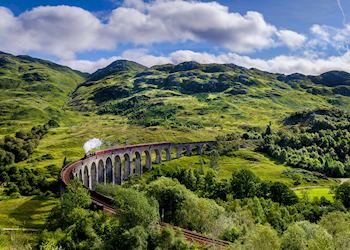 Which book, film or artwork captures the UK the most?
I've been an avid reader of English Literature since middle school. My home is bursting with books by Jane Austen, Charles Dickens, Shakespeare, Emily Dickinson, Chaucer, and many more. But the most enduring and frequent piece of fiction that constantly came to mind was the Harry Potter series. As I walked the winding alley ways in London, I was transported to Diagon Alley. As I wandered through the home of the famous Book of Kells in Trinity College, I felt like a Hogwarts student exploring the Hogwarts Library wary of any books that might bite back. In Oxford I was transported to the Great Hall and the Great Staircase. In Scotland, I had the chance to see the Glenfinnan viaducts imagining I was a student on the Hogwarts Express. And finally, in Glencoe, I had the chance to explore the Western Highlands, which served as a backdrop for many of the films' most famous scenes.