When I finished school, I made a last-minute decision to take a gap year instead of heading straight to university, and it was one of the best choices I've ever made. I embarked on extensive travel throughout Vietnam, Cambodia, Thailand, Laos, Indonesia, and Australia, igniting my love for learning about different cultures, countries, and languages.
The food in Southeast Asia was the best I've ever had, and given the chance, I would return in a heartbeat to relive those culinary adventures. Later that year, I journeyed through Romania, Bulgaria, and ended in Istanbul, where I spent a time on an overnight train fully immersed in Turkish culture and cuisine.
My passion for travel has only grown since then, and before starting at Audley, I spent three months in Spain learning the language and exploring the country. Currently, I'm saving up for more incredible journeys in Latin America, where I can expand my knowledge and improve my Spanish skills.
Speak to Tilly

Start planning your tailor-made trip with Tilly
Q&A with Tilly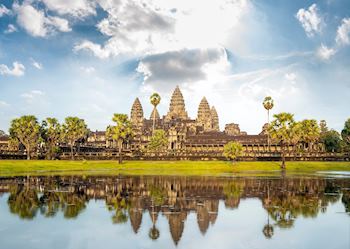 What's your most vivid travel moment?
During my time in Cambodia, I had the opportunity to embark on a breathtaking sunrise tour of Angkor Wat. Despite the early start, waking up at 4 am was truly worth it, as I witnessed the sun rising above the magnificent temples, unveiling a stunning and sunny day. Accompanied by my knowledgeable guide, I delved deeper into the history and significance of the grounds, gaining a better understanding of the cultural value they hold for the Cambodian people. This experience left an indelible impression on me, as a truly unforgettable and once-in-a-lifetime moment that I will cherish forever.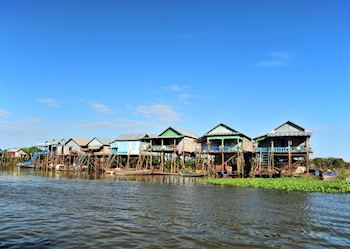 Which book, film or artwork captures Cambodia the most?
In my opinion, 'And First They Killed My Father' is the most impactful book that captures Cambodia. While traveling through Cambodia, I had the opportunity to read it and was deeply moved by its honest depiction of the atrocities that occurred during the Khmer Rouge era. The author's first-hand account provides a clear understanding of how the events affected the children who lived through it. Although it was difficult to read about these experiences while visiting the places where they occurred, the book helped me gain a deeper appreciation for Cambodia's history, culture, beautiful sights, food, and climate. Overall, I believe this book offers a powerful and informative insight into the country's past and present.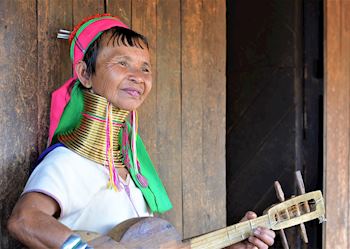 Your best piece of travel advice?
A great piece of travel advice is to step out of your comfort zone and immerse yourself in new experiences. Southeast Asia offers a vastly different culture and way of life than what one may be accustomed to in the UK or Europe. To truly understand a country and its people, it's important to embrace these new experiences. For example, while in Vietnam, I participated in a cooking class where we made the classic dish of 'summer rolls'. Through this simple but delicious dish, I learned about traditional Vietnamese herbs and ingredients. Additionally, visiting local communities such as the Kayan Hill Tribe in Northern Thailand allowed me to gain a deeper understanding of their way of life, including their unique neck coils. Locals are proud of their country and love when visitors show a genuine interest in their culture. By taking the time to learn and experience something new, you'll create memories that will last a lifetime.