My passion for travel for started back in the 1990s when I took a year out to see the world. Without the luxury of the Internet or smartphones, I had to rely on travel guides and word of mouth recommendations from backpackers that I met along the way.
As a travel specialist I have been lucky enough to travel across the Middle East to gain first-hand experience. Some of my Egypt highlights include taking tea at the Old Cataract in Aswan and crawling into the Pyramid of Dahshur near Giza.
In Oman I can recommend heading up to Jebel Akhdar for Grand Canyon-esque scenery and juniper scented air. During my stay at Six Senses Zighy Bay in Khasab, I was lucky enough to paraglide from the mountain above the resort to the beach adjacent to the hotel. This was a stunning experience that left me grinning like a Cheshire Cat!
I love getting to know my clients and designing the best possible trip for them.
Speak to Mark

Start planning your trip to Middle East with Mark
Q&A with Mark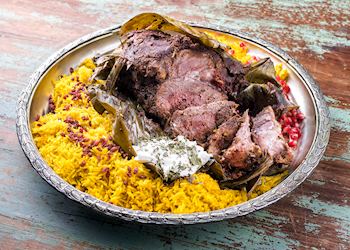 What's the best local dish you've tasted?
Omani Shuwa is highly recommended. Shuwa is a lamb joint that's been marinated in herbs and spices and then wrapped in banana leaves and placed inside a hessian date palm sack. This is then transferred to an underground barbecue pit for 24 hours. The result is perfect slow cooked lamb that falls off the bone. The meat is served with local side dishes and is delicious.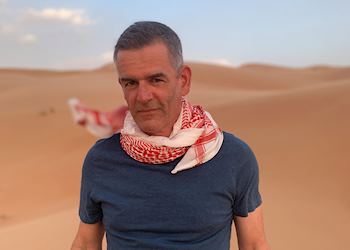 What's your most vivid travel moment?
This was a trip to Wahiba Sands in Oman. After a sweltering day of heat I ventured up onto endless sand dunes to watch the sun set. As the sky became a collection of pinks and purples, the wind kicked-up and caused sand to swirl around me. To the west, the sun dropped like a molten penny and behind me the sky became an awesome sight of forked lightning and distant thunder. The locals told me that they rarely see violent weather like that and I felt lucky to witness it. I felt like Mother Nature was making her presence known.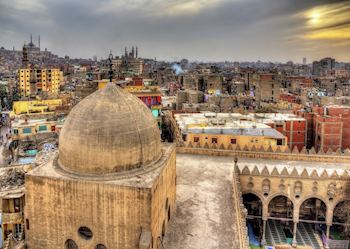 Your best piece of travel advice?
When in Cairo, consider taking a Bellies En Route food tour. It was set up by two female entrepreneurs who wanted to support the small eateries just off Tahrir Square. The food is delicious and includes seasonal dishes and juices. During the tour you will be eating fresh food alongside locals and get a feeling of being part of the hustle and bustle of Cairo.