Lakes, forests, mountains… and desert? If you think you know Canada, it may be time think again. Beyond the snow-capped peaks and spearmint-blue waters of the Rockies, you'll find vineyards where you can sip reds and whites that rival those of well-known wine destinations. There's the chance to ride horseback across Saskatchewan's horizon-touching prairies, look for dinosaur fossils in Alberta's hoodoo-dotted Badlands, fish sustainably for lobster with a New Brunswick local, or get to know First Nations culture through generations-old tales shared with you in a coastal rainforest.
Our specialists have explored beyond the obvious, carving their own path across this vast and varied land. Their quest? To find fresh experiences that appeal to all interests, and which may surprise even those who've visited before. From surfing off Vancouver Island's coast to spotting polar bears as they gather around the frozen waters of Hudson Bay, in Canada, you should expect the unexpected.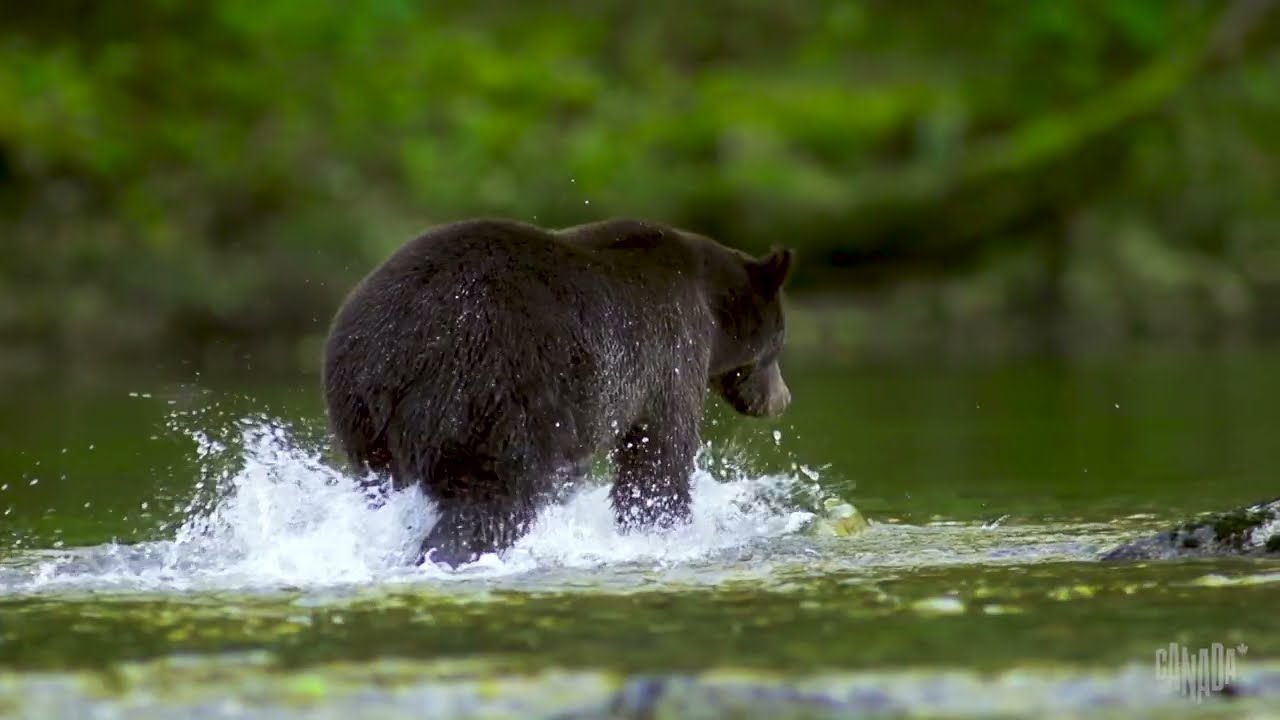 Our trip ideas for exploring another side to Canada
To get inspired for your Canada trip with a difference, browse our itinerary ideas below. They demonstrate the breadth of experiences you can have in the country, from staying on a working ranch in Saskatchewan to spotting puffins and icebergs in Newfoundland.
Things to do in Canada beyond the obvious
With such a breadth of things to see and do in Canada, you can visit time and again and still have a different experience. Below are a few activities you could include in your trip for a different take on the country.
Enter the Alberta Badlands at Horseshoe Canyon and begin an exciting search for dinosaur tracks at the Royal Tyrrell Museum of Palaeontology with a two-hour exploration.

This three-day adventure is based at the Algonquin Log Cabin Lodge. This small, rustic lodge is located at the northwest corner of Algonquin Provincial Park, famous for wildlife and natural beauty. Situated on Surprise Lake, the log cabin combines a scenic and peaceful location with knowledgeable wilderness guides, warm hospitality and an intimate ambiance.
Further inspiration
Spark inspiration for your next Canada trip with a difference by reading one of our travel guides or blogs, whether you're interested in exploring Indigenous culture or want to experience places beyond the well-trodden routes.
Stays with a difference in Canada
Cross River Cabins are a real find. Located in a spectacular area of Kootenay National Park, they offer a great blend of adventure and relaxation, together with warm hospitality from the owners, Rob Patenaude, his wife Marilyn and their son Troy.

Situated on the edge of the inside passage, Spirit Bear Lodge backs on to the Great Bear Rainforest, the natural habitat of the spirit bear. A community-based ecolodge run by the Kitasoo/ Xaixais First Nation, you can explore ancestral lands, learning more about the region's culture and wildlife that roams here.

A secluded ecolodge in southern Nova Scotia, Trout Point Lodge offers a quiet hideaway from the busy, modern world.
Off-the-radar places to visit in Canada
In partnership with