One of the world's most spectacular and inspiring sights, to walk the Great Wall of China is a must for anyone visiting this fascinating country.
This stunning piece of architecture stretches for over 6,000 km to the Gobi Desert in the far west.
Cited by astronauts as one of the two man-made features on Earth visible from the moon, the wall is also a magnificent piece of architecture built over the course of 2,000 years to defend against 'barbarians' of the north and west.
Start planning your trip to the Great Wall of China
---
Start thinking about your experience. These itineraries are simply suggestions for how you could enjoy some of the same experiences as our specialists. They're just for inspiration, because your trip will be created around your particular tastes.
Where to see the Great Wall of China
As a day trip from Beijing
North of Beijing, an area known as Jinshanling has, perhaps, the most dramatic and beautiful section of the Great Wall. In a time when certain sections close to the capital have been turned into reconstructed 'theme parks' Jinshanling and nearby Simatai remain in their original state, clinging to the ridges of the ancient Chinese-Mongolian border.
Although this part of the wall is further away from Beijing than other areas, experiencing Jinshanling will allow you to get away from the crowds, and if you time it right you can experience the leaves turning red in Autumn. Expect a round trip from Beijing of around eight to nine hours – but the long day is well worth it.
The Southern Great Wall
For a totally different glimpse of this iconic site there is the Southern Great Wall, an addition to the Northern section made in the Ming Dynasty that is little visited by Westerners and offers some spectacular views close to some charming, unspoilt villages.
Along the Silk Route
The Great Wall also stretches west along the Chinese Silk Route, ending in the Gobi Desert close to Dunhuang, so a trip along this ancient trading route can be interspersed with recurring encounters with the wall.
Hebai province
Another option is to see The Great Wall where it meets the sea, in Hebai province, though this spot does get busy with domestic tourists.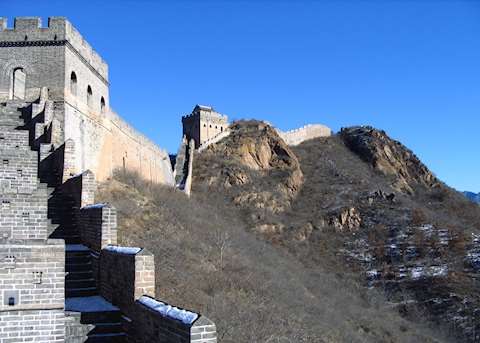 Great Wall at Jinshanling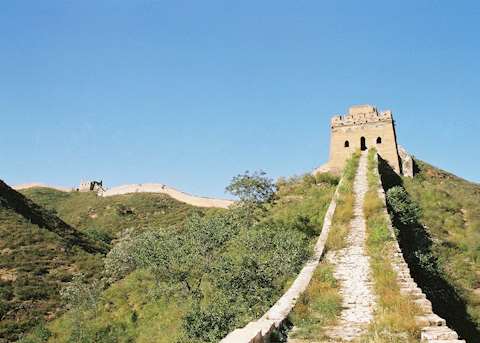 Great Wall at Jinshanling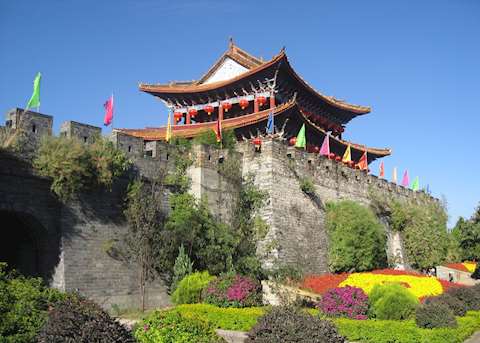 Dali city walls
Walk the Great Wall of China
For those that enjoy walking, a walk along the Great Wall is often the highlight of any trip to China.
Our specialists have put together a number of points to consider if you are thinking of incorporating a walk along the Great Wall of China into an itinerary:
Steps can be steep, so you'll need a reasonable level of fitness.
Once on the Wall, how long you walk for is up to you. You can walk for up to 6 kilometres toward the Simatai section before heading back toward Jinshanling and exploring further in the opposite direction, which would take around 4 to 5 hours.
Jinshanling takes 2 hours to reach from Beijing, but you will be well rewarded with outstanding views, and are likely to have a great deal of this section to yourself.
If you are a little more adventurous, it's possible to arrange a longer trek along the wall, of up to five days. This is a great way to see some sections of the wall that are little visited by Westerners, as well as experiencing a more rural side of Chinese life. Accommodation is basic but this would be a memorable trek, with some fantastic scenery along the way.
When is the best time to visit the wall?
Mid-March to the end of May and mid-September to mid-November is more likely to have clear weather, making for the best views of the Wall. The summer months will be warm, but as long as you drink plenty of water you should be fine. In the winter months it will obviously be cold – but if you are prepared for it, the Wall looks beautiful under snow, snaking its way across a wintery landscape.