In 1974, a local farmer digging a well in fields not far from Xian found pottery fragments, followed by the pottery torso of a man. This simple discovery prompted one of the biggest archaeological discoveries of the 20th century - Terracotta soldiers guarding the tomb of China's First Emperor.
The site, which is now designated as a World Heritage Site by UNESCO, is immense and contains over 7,000 warriors and battle horses, and amazingly, each and every statue uncovered so far has a completely individual expression.
The mausoleum of Emperor Qin Shihuangdi and the Terracotta Army Museum are among the most spectacular tourist attractions in China.
Start planning your trip to China
---
Start thinking about your experience. These itineraries are simply suggestions for how you could enjoy some of the same experiences as our specialists. They're just for inspiration, because your trip will be created around your particular tastes.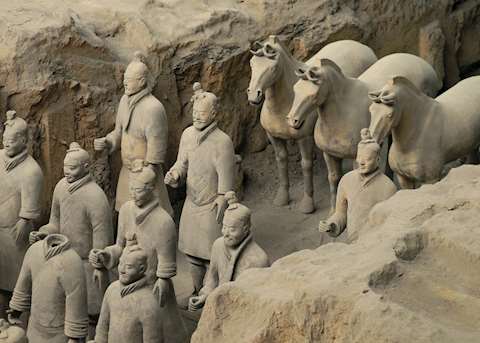 Xian, China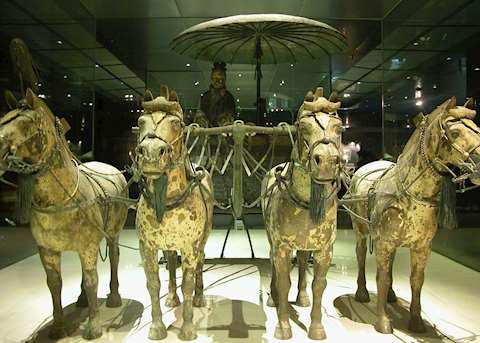 Terracotta Warriors, Xian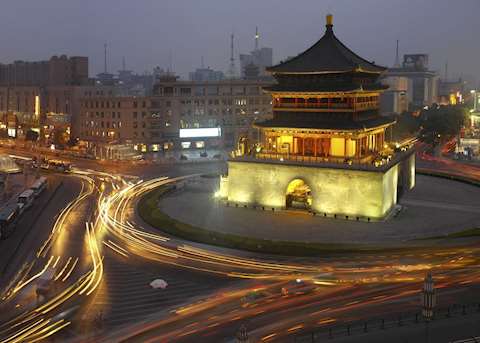 The Bell Tower, Xian
Things to see and do in Xian
Xian was the first capital of a united China, and is rich in history. While little remains of the ancient city, there are nevertheless some worthwhile sites to take in.
The Muslim Quarter
Xian was also the start of the fabled Silk Route, being the centre of world silk production. From here, silk was exported across Central Asia to Istanbul and beyond. In the other direction came Islam – and Xian still has a thriving Muslim population. An evening stroll around the Muslim Quarter is a great way to get a taste of this unexpected facet of Chinese culture.
Big and Little Goose Pagodas
Built in the 7th century, these impressive structures have withstood war and earthquakes as well as China's rapid modernisation and remain standing today - though the Big Goose Pagoda had three stories loped off it by an earthquake in the 16th century. The Big Goose Pagoda is particularly popular with domestic tourists so of the two we recommend the Little Goose Pagoda.
The Shaanxi Museum
One of China's best museum's, The Shaanxi Museum gives a great overview of the various dynasties of China, with different sections covering different periods. A visit here will add to your understanding of the Terracotta Warriors, giving you some context, as well as giving you an insight into life in Ancient China.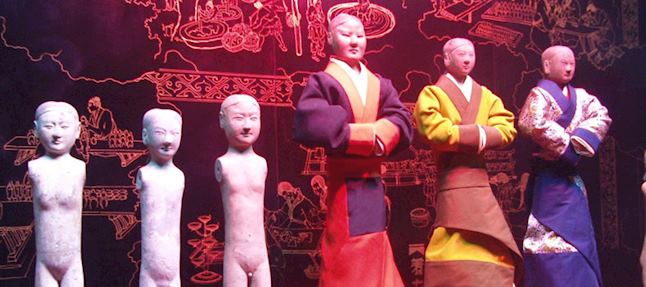 Hanyangling tombs.
Visit the Hanyangling Tombs
Located about half an hour out of Xi'an is the Mausoleum of the Western Han Emperor, Liu Qi. Far less crowded than the Terracotta Warriors, a visit here is highly recommended.
The tomb is for Liu Qi (206 BC-220AD) and his empress, Empress Wang. Covering an area of 20 square kilometres and built in the year 153 AD, up to 60,000 burial objects have been found, including painted pottery figurines, utensils, chariots, weapons, and a large number of pottery animals.
The figurines, including cavalrymen, court maids, and servants, are all 62 centimeters tall and the detail is astounding. Their reduced size compared to the Terracotta Warriors is perhaps reflective of the decline in power of this later emperor.