Tanzania offers beautiful beaches and exotic islands, which we have combined with fantastic wildlife viewing.
The white-sand beaches of Mauritius can be combined with a stay in Dubai, a still unsung beach destination, or a big game safari in South Africa, a country with its own golden beaches. Alternatively, Madagascar is for those really looking to get off the beaten track, where you can share your time spent on the beautiful beaches with a private island yacht cruise or lemur-watching.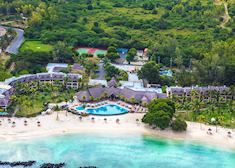 Discover Dubai's unique melting pot taking a trip along the river to the souks and enjoying dinner out in the dunes before flying over to the Indian Ocean for a relaxing week on the beach in Mauritius.
Spend an exciting few days on safari in South Africa before flying over to Mauritius for a relaxing week in a charming, boutique hotel.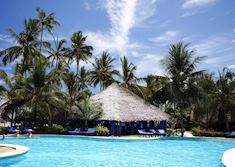 Spend a few days discovering Muscat's souks and mosques and then head to the white sands, stunning waters and spice farms of Zanzibar.
A perfect combination of 'Big 5' safari in the Sabi Sands and ultimate relaxation at the Oberoi in Mauritius.
Enjoy a fantastic safari in South Africa followed by relaxation at the beautiful 5* Constance Le Prince Maurice Resort in Mauritius.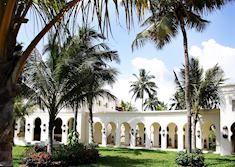 Enjoy incredible game-viewing with a few days safari in the Selous before a relaxing week on the beach in Zanzibar.
Further reading