One of the joys of cruising is making the most of a country's seasonality, whether you're hoping to see a whale breach in Antarctica or sail through the Seychelles on calm waters. Our specialists can advise you on the best time to take a cruise holiday depending on your preferences — you might like to make the most of the cooler temperatures on the Nile in November or see baby iguanas hatch on the Galapagos in May.

If there's a specific month you'd like to travel, there's likely to be a cruise to suit your interests, be it a river cruise, expedition ship, private catamaran or traditional schooner. From our extensive experience, we can suggest the best routings, as well as arranging additional seasonal activities before or after you embark on your cruise.
Speak to someone
who's been there

Start planning your tailor-made trip by contacting one of our destination specialists
01993 838 925
Month-by-month guide for travelling on Cruises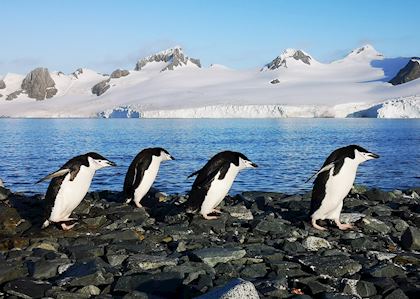 Travelling on Cruises in January - February
It's the height of the Southern Hemisphere summer, and Antarctic and South Georgia expedition cruises are in full swing. The days are long, and wildlife — including seals, penguins and seabirds — is active.
This is also the optimum time to sail the Caribbean, with long dry days and calm trade winds.
Meanwhile in Asia, the Mekong and Ayeyarwady are at high enough levels to support river cruising, providing access to floating markets, colonial towns and landmarks such as the temples of Bagan.
New Zealand's fjords are in peak summer lushness, and it's a good time to observe dolphins and fur seals.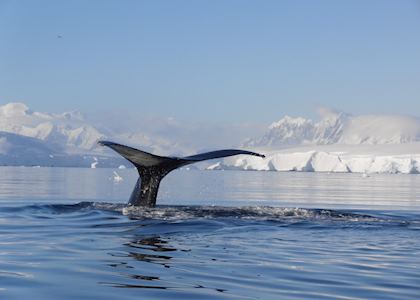 Travelling on Cruises in March
The beginning of the month is a great time to see whales in Antarctica, but as March fades the Southern Hemisphere winter closes in, bringing expedition cruising here to a close.
In China, riverboats begin to ply the waters of the Yangtze toward the end of the month and look to India for good wildlife sightings as you cruise along the Brahmaputra River in Assam.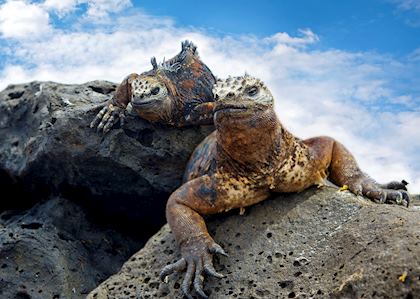 Travelling on Cruises in April - May
The Galapagos' wet season begins to draw to a close, and flowers spring up across the islands, while sea turtles and land iguanas start hatching. There's an increased chance of seeing sea turtles. By the end of May, conditions are generally drier. April also marks the start of the mating season for waved albatrosses on Española Island, which will last until November.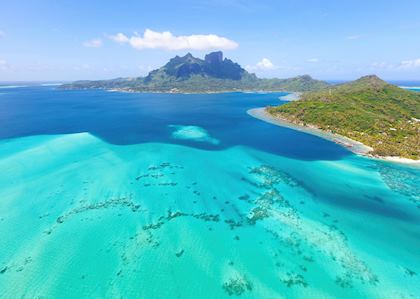 Travelling on Cruises in June - July
In the Galapagos Islands, drier conditions are expected from June onward, though the weather is cooler and the waves choppier. Seabirds start to become more active.
June and July are the peak months to cruise Alaska, and the long summer days bring out the best of the region's wildlife including bears, whales and sea otters.
Even farther north, the Arctic expedition cruising season kicks off, and will last until September.
In the Pacific, French Polynesia's balmy weather makes it a good time to go island-hopping. This is also one of the best times to embark on an expedition cruise to Australia's northern territories and the Kimberly.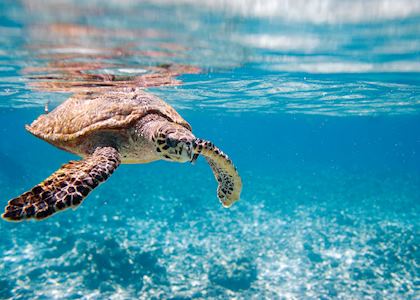 Travelling on Cruises in August - September
Alaska cruising continues throughout August and into early September. In India, water levels are ideal for cruising along the Ganges toward Varanasi.
September is also a great month to explore the Seychelles by boat, as its summer winds have subsided, and sea life is in abundance.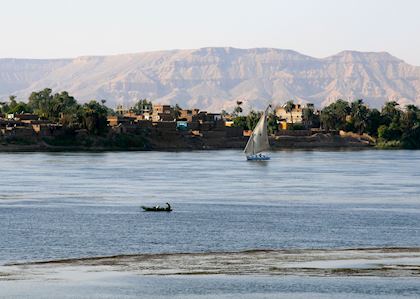 Travelling on Cruises in October
This month marks the start of the Nile cruising season, with slightly cooler temperatures making onshore tours comfortable.
In late October, the penguins of South Georgia begin their mating and courtship rituals, and the first expeditions to the Antarctic Peninsula begin to hack their way through sea ice.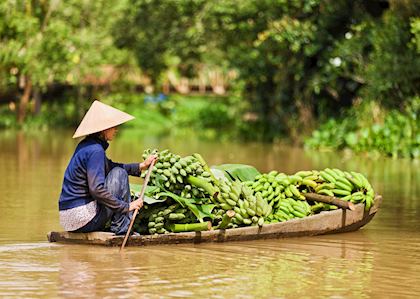 Travelling on Cruises in November - December
It's the dry season across much of Southeast Asia, when temperatures are comfortably cool and water levels are high enough to make most rivers navigable. Look to the west coast of Thailand, Myanmar's Ayeyarwady or the Mekong Delta.
For New Year celebrations, consider a cruise that stops in Sydney or the New Zealand sounds.
Cruise trip ideas and travel guides