Understandably, you might be seeking sunshine when you visit a tropical island. But, we've delved a little deeper into Mauritius's seasonal variations to help you decide when to travel, whether you like your birdwatching, water sports or trying out the local cuisine.
The seasons of Mauritius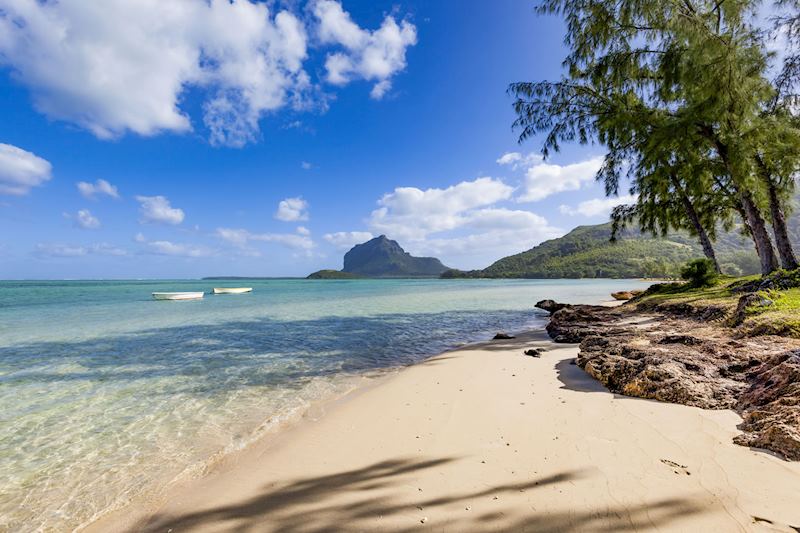 Mauritius tends to eschew the standard four seasons, instead simplifying matters with just the two. A warm, often-humid summer extends from November to April, followed by a cooler, dry winter from June to September. The sweet spots happen in October and May, when the seasons are in transition, creating a dry, comfortable atmosphere with temperatures hovering around 25°C (77°F).
In the winter months of July and August, the sea can be quite cool, but temperatures don't often dip below 18°C (64°F). The maximum temperature averages a balmy 24°C (75°F), although if you're heading to the mountains it's cooler and you might need to bring some warmer clothes. Prices can be more forgiving at this time of year and there's little rain.
If you're looking for a trip when school is broken up, the lower temperatures can make everyone feel a bit more comfortable, and there's plenty to do with the family.
It varies slightly by region but, it tends to be wetter from December to April, with January and February seeing the most rain. There's also a risk of cyclones between mid-December and March.
Best time for: water sports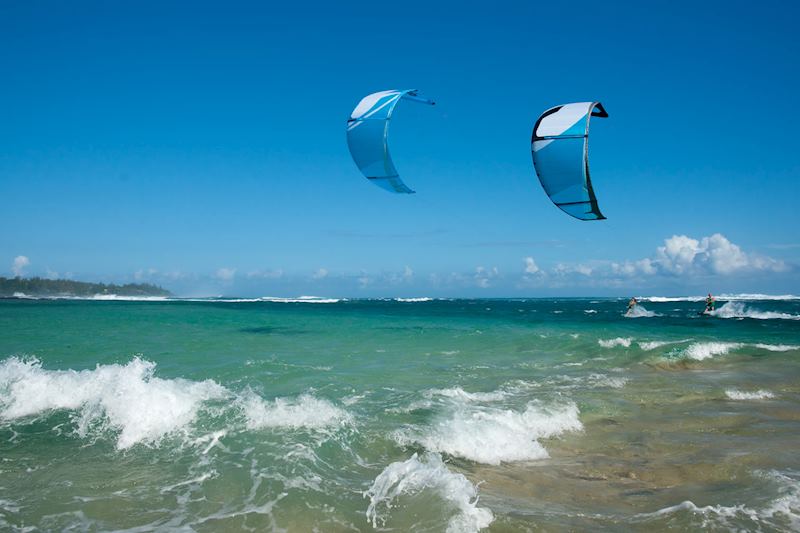 On an island surrounded by the curacao-blue waters of the Indian Ocean, water sports feature heavily on the list of things to do. You can partake in most activities year-round, but each has its optimum times.
For snorkelling, the waters are usually clearest in May, as well as warm (attracting more fish to shallower pockets) and calm. October through to early December is also a good time, particularly if you also plan to dive, with reef sharks and rays moving into the warming waters.
From July to September, the wind picks up and the south and east coasts become two of the best places for kitesurfing in the world (although you can try it year-round). If you'd like to learn to surf, try the east coast, where the waves break near the shore.
If you're keen to swim with children during the windier months of July and August, the west coast is more sheltered and the sea calmer.
Best time for: wildlife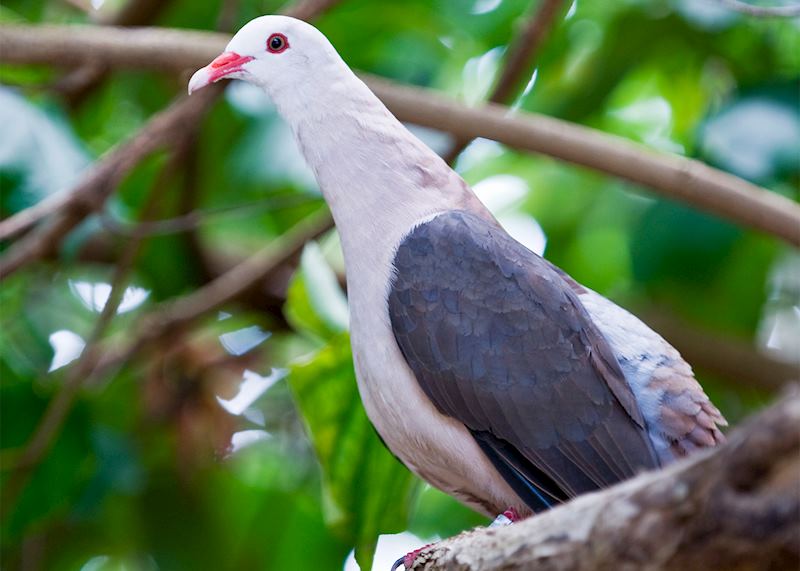 Mauritius might not have a big-hitting list of wildlife — its national bird is the dodo, after all.
Between June and September, migratory pods of bottlenose dolphins frequent the east coast — take a boat trip to Blue Bay Marine Park and you might see them playing in the boat's wake.
From July to November, keep a lookout for the flick of a humpback's tail as the whales move to the warming waters to calf. Sperm whales live in the surrounding ocean all year, although sightings are rare due to their preference for the deepest water channels.
While the dodo is no more, Mauritius hosts a variety of birds, including the rare pink pigeon and the Mauritius kestrel. You can spot them in any season in Black River Gorges National Park. But, visit between May and September and you're also likely to see a range of migratory European birds that summer here.
I was impressed by the health of the coral in Blue Bay Marine Park, a sheltered cove on the east coast. In June, I snorkelled here with reef sharks and shoals of silver fish.
Best time for: Mauritian flora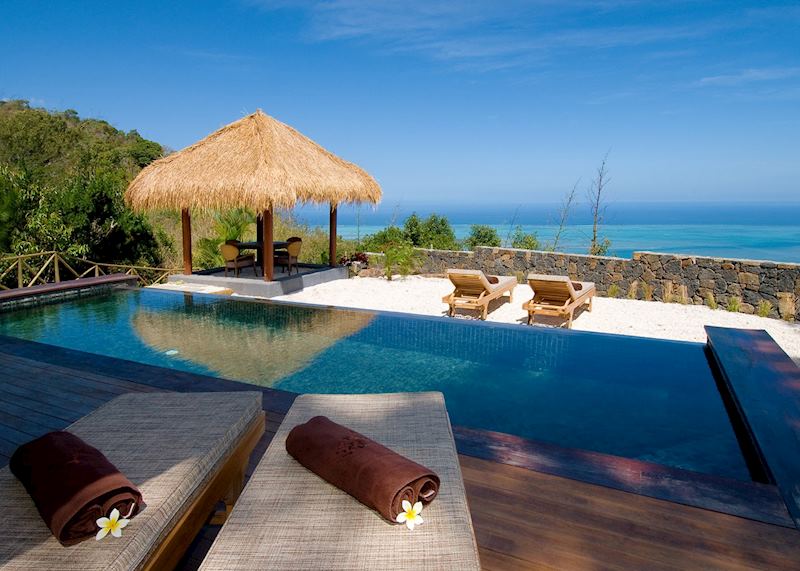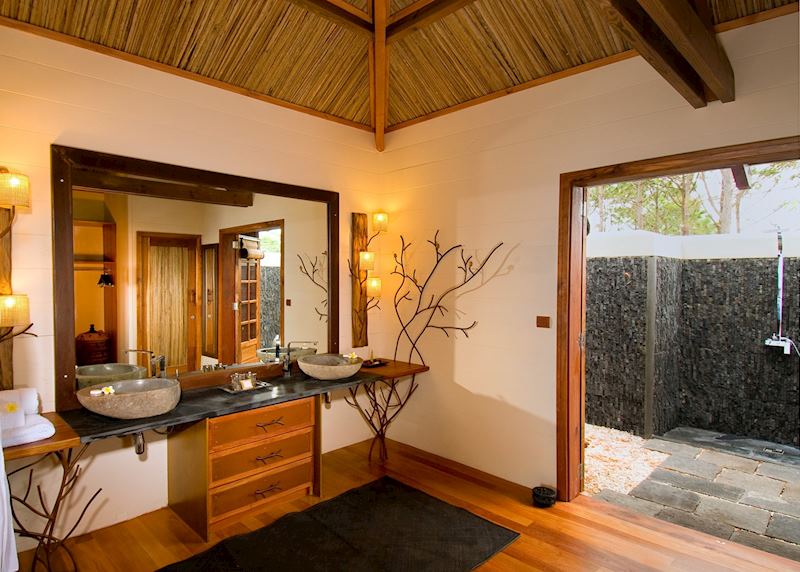 Mauritius clings onto almost 300 species of rare flowering endemic plants, which you can appreciate at their best by delving into the island's forested interior. Stay at Lakaz Chamarel, in the southeast of the island and you're surrounded by nature trails.
Most of the plants flower between August and November, although some, like the bright-red spider lily, bloom multiple times a year. The Mauritian national flower is trochetia boutoniana, nicknamed 'boucle d'oreille' (earring) for its bell-shaped blooms. To see this beauty, which blossoms between June and October, you need to visit the slopes of Le Morne. This is the only place it grows, thanks to an evolutionary quirk — it can only be pollinated by the rare Mauritius grey white-eye bird and indigenous geckos that live here.
Most of the flowers aren't this elusive. Once thought to be extinct, the spiny, white crinum mauritianum flower was rediscovered in 1973. You can now see it flowering enthusiastically across the island.
Many of Mauritius's trees also produce blooms, which usually appear from November to March. The queen's flower tree explodes in a cherry-blossom-like froth of pink petals, which peak in December.
If you have a particular interest in horticulture, the Sir Seewoosagur Ramgoolam Botanical Garden is open all year.
The first flamboyant blooms of the flame of the forest tree usually burst forth in late November, reminding locals that Christmas is coming.
Best time for: seasonal food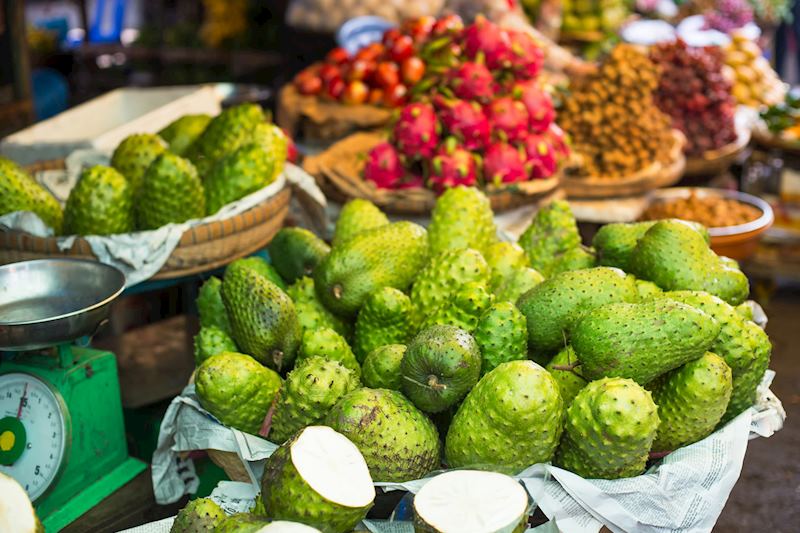 Step into Port Louis' produce market and you're met with a rainbow of crops from glossy purple jamblons (a berry-like plum) to spiky green soursops (custard apples). Able to ripen in consistently warm temperatures, a kaleidoscope of fruit is available all year, but the summer months of November to April encourage the sweetest fruits. Seasonal pineapples mature in November, when you can try them fried with ice cream or served raw with tamarind and chilli.
As you explore, you'll see porch-side stalls selling home-grown produce. Hotels and resorts make the most of the continual harvest in smoothies, fruit salads and ice creams. But, the best way to sample the goods is on a guided heritage and food tour, where you can visit a local home for lunch, prepared with ingredients fresh from the garden.
In November, you'll see the lychee trees laden with fruit, covered with huge nets to protect them from birds and fruit bats.
Events and festivals on Mauritius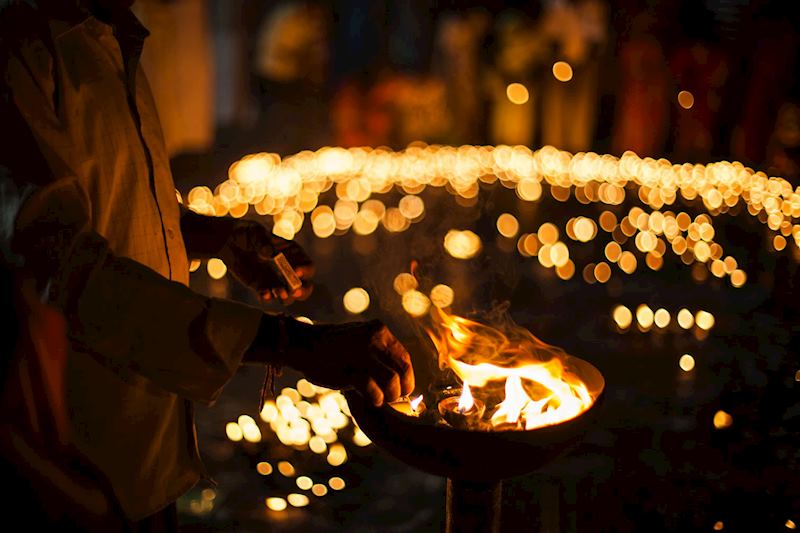 The Mauritian community follows a mix of faiths and a variety of Hindu, Muslim, Buddhist and Christian festivals occur throughout the year. You could watch an Easter parade through Port Louis or, toward the end of September, join the Eid-al-Fitr Festival feast, which celebrates the end of Ramadan.
Around March, you might see groups of villagers coming together to throw bright powders, light bonfires and sing folk songs to mark Holi, the Hindu festival that traditionally marks the arrival of spring.
In November, the annual Festival International Kreol, focused around Port Louis, showcases Creole culture with local music, arts and cuisine. You can attend Creole jazz concerts, dance to sega beats or view painting exhibitions. And, from the port, you can watch the bright sails of a regatta skim past, as well as tasting a range of Creole specialties.
In November, I saw buildings and beaches lit up with diyas (clay oil lamps) for the Hindu festival of lights, Diwali.
Read more about trips to Mauritius
Mauritius and South Africa
Start thinking about your experience. These itineraries are simply suggestions for how you could enjoy some of the same experiences as our specialists. They're just for inspiration, because your trip will be created around your particular tastes.
View All Tours in Mauritius