Audley specialist Hannah meets the people of Burma
"The main reason, I feel, that Burma (Myanmar) will continue to inspire visitors to the country, is the way in which they are welcomed. On my previous trip to Burma it was the people I met who became the highlights of my journey.
For example, I remember having my face coated in 'Thanaka' (a Burmese form of foundation) by a local girl living in Myin Khkay village on a morning excursion near Bagan. In the small town Pindaya I was shown the process of boiling the bark from a Mulberry tree before smashing it to a pulp and leaving to dry to create paper umbrellas.
During my tour around Inle Lake, I met a lady the same age as my grandmother who was a member of the Inntha tribe which translates to 'the people who live on the lake'. She stopped spinning cotton to sit on the workhouse floor and sip tea with me and nibble on dried tea leaves whilst we swapped stories.
It's the people of Burma, and their genuine desire to share their lives with you, that makes visiting this country like opening the pages of a brand new adventure time and time again."
Start planning your trip to Burma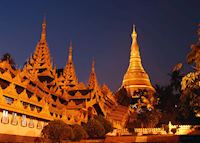 This trip is perfect for the first time visitor to Myanmar providing a well-paced tour of the main highlights. The itinerary starts in the former capital of Yangon before flying upcountry to view the magnificent temples of Bagan. The tour follows a clockwise direction around the country to tie in with the domestic flight schedule and after Bagan takes in both Mandalay and the pretty town of Pindaya before arriving at Inle Lake with its serene stilted villages and interesting tribal markets.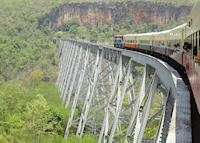 Explore all the main highlights of Myanmar as well as a couple of the less well visited, but equally intriguing areas.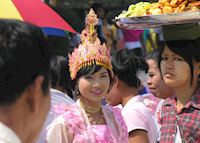 Take a leisurely tour of Myanmar's must-see sights including Yangon, Bagan and Inle Lake as well as time at the beach to relax at the end of your trip.
---
It's the people of Burma, and their genuine desire to share their lives with you, that makes visiting this country like opening the pages of a brand new adventure time and time again.

Audley Myanmar specialist, Hannah
Photos taken by Hannah
Hannah gets a warm welcome from some of the locals
A local tribal woman at Aungban Wholesale Market, Inle Lake
A fisherman on Inle Lake