As Burma reopens, visitors are discovering a wealth of new experiences and attractions from little-known historic sites to traditional villages and remarkably friendly people. Explore the bustling streets of Yangon with its Chinese and Indian influences and crumbling colonial architecture, board a wooden canoe on Inle Lake and watch the sun set behind the stilted houses and gardens of the Intha people, or visit Bagan for a hot air balloon flight over a sea of ancient temples. Alternatively, sail around the 800 sparsely-populated islands of the Mergui Archipelago to experience life in some of its remote villages.
Speak to someone who's been there
Start planning your tailor-made trip by
calling one of our Burma (Myanmar) specialists on 01993 838 105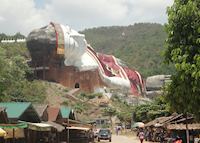 Your guided tour will take in all the major attractions that will let you get a general feel for the town and observe local its life. You'll see colonial buildings and churches on the way, its two main mosques, Sein Don monastery and pagoda, a market and a stop at a restaurant for lunch.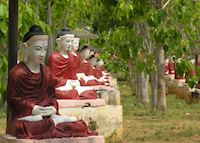 The drive to Monywa is 140 kilometres from Mandalay and takes around four hours. It is possible to make various stops along the way which would increase the length of the journey to around six hours.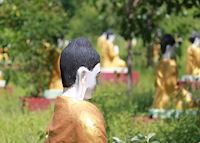 Mandalay has a surprising amount to offer for those who know where to find it. This tour has been designed to reveal Mandalay from a diverse and interesting perspective.
The camp offers a number of different packages aimed at all levels of interest and fitness. Some combine light treks or walks and elephant rides whilst others incorporate more strenuous overnight trekking options.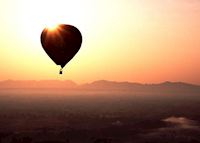 An early morning balloon flight over Bagan is a fantastic way to see the temple landscape. You'll trip will end with light snack and celebratory glass of champagne.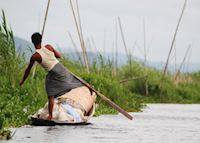 Around Inle Lake there are many small villages which connect to the main lake by means of narrow canals. Once out on the lake you may see the unique leg-rowing fishermen who stand up on their boats to give them a bird's eye view of the fish in the very shallow waters.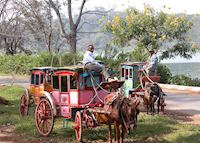 You can explore Pyin Oo Lwin by car with your guide and driver, or alternatively you can take a tour in a pony and trap – the local taxi.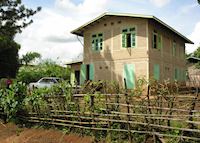 The village of Thay et Pya is a 30 minute drive from the town of Pindaya in Shan State. It's a charming, well-kept village and is home to Danu families - an ethnic group of the Shan people.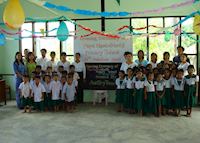 After the devastating effects of Cyclone Nargis in May 2008, Audley wanted to raise funds to help a community affected by one of the worst natural disasters of all time. Our local agent in Burma helped us to identify a small primary school in Paya Ngoto village which had been virtually destroyed and was in desperate need of a donor to help rebuild the school and move the 55 students out of temporary bamboo classrooms back into the main schoolhouse.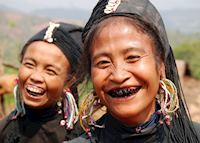 The Shan hills surrounding Kengtung are home to a variety of ethnic tribes including Khun, Wa, Shan, Akha, Palaung and Lahu villages.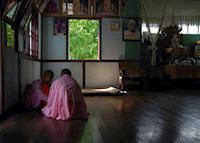 Together with 15 resident nuns, you'll enjoy a simple lunch. After an early meal there will be time for a discussion with the nuns about their way of life, Buddhism and any other questions you might have.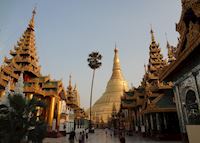 At around 4pm in the afternoon you'll be met by your driver and guide for a visit to the famous Shwedagon Pagoda. Visiting at this time affords a wonderful opportunity for people to watch as the city's residents come to pay their respects after finishing work or school.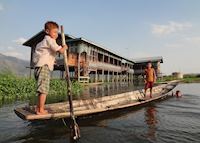 Your rower will guide you through the canals, among the stilt houses and floating gardens of the Intha people who live on the lake. The setting sun will provide at atmospheric light for some memorable photos.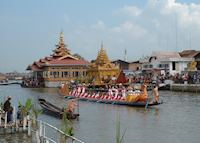 Set in and around the stilted villages of Inle Lake the Phaung Daw Oo Pagoda Festival is one of the largest Buddhist festivals in Burma.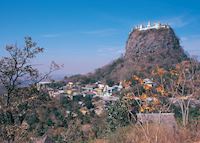 Driving 80 kilometres southeast of Bagan you reach the famous Mount Popa. Rising 1,518 metres out of the Ayeyarwaddy flood plain, Mount Popa is one of the most sacred sites in Burma and home to the 'nats'.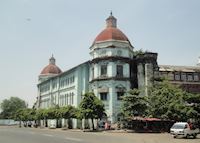 This morning you'll enjoy a flexible tour of Yangon with your driver and guide. The highlight of your tour will most certainly be a visit to the Shwedagon Pagoda, the jewel in the city's crown.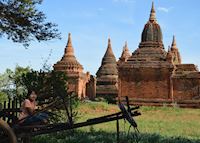 Prepare to be astounded by Bagan, a grassy plain scattered with pagodas. A full day of cycling will take you to the city's most fascinating sites, including the teeming Nyaung Oo Market, the glittering Shwezigon Pagoda, and the atmospheric cave temple of Wetkyi-In Gubyaukgyi.