With more than 100 national parks, Thailand offers a veritable menu of adventures. You can watch a bat exodus in Khao Yai, snorkel with reef sharks in Ang Thong and hike to a cave temple in Khao Sam Roi Yot — and that's just for starters. A jigsaw of limestone crags line the southern coasts, touching emerald-blue waters. Inland, you'll find forests cloaking waterfalls, rare orchids and, occasionally, elephants.
With all that choice, our Thailand specialists share their experiences to help you find the right park for you. Many can be combined for an in-depth nature tour, or contrasted with time exploring a city or downtime on the beach.
Khao Sok National Park: a night in the jungle
By Charlotte
Most Thai national parks have places to stay nearby to avoid building on protected parkland. In Khao Sok, Elephant Hills has come up with an alternative solution. Its Rainforest Camp is 20 safari-style tents each floating on a platform above Cheow Lan Lake in the heart of Thailand's largest virgin rainforest.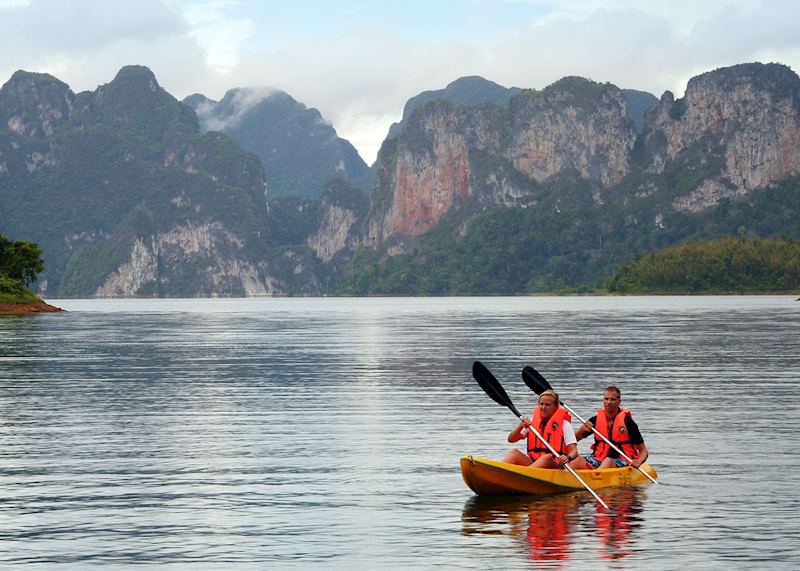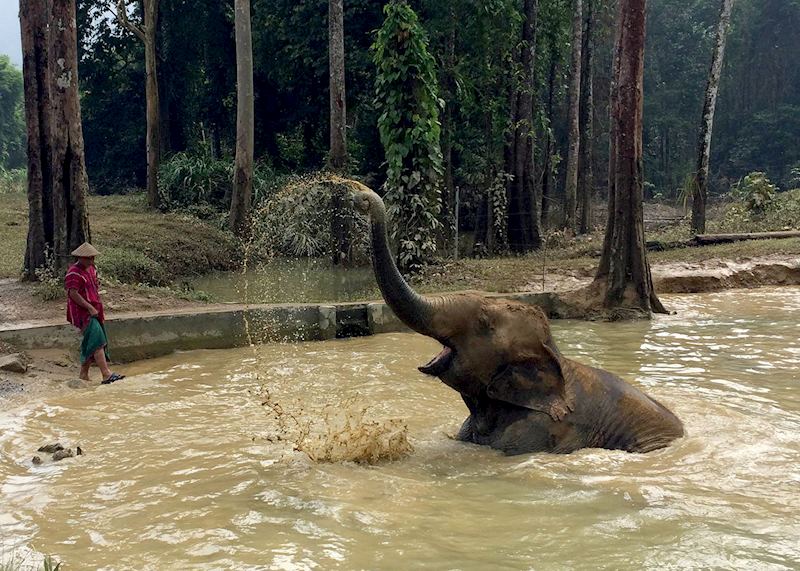 At night, nothing disturbs you save the click of cicadas, and you're woken by the screech of gibbons at dawn.
Each tent has its own balcony: you can jump straight into the turquoise waters for a swim, or paddle out across the lake in your personal kayak. The floating restaurant serves a buffet of freshly cooked Thai curries and salads.
The park itself was thrust up from the ocean millions of years ago, when the collision of the Indo-Australian and Eurasian plates forced a hunk of the seafloor to rise. This has crafted a landscape that veers from lowland scrub and cobalt-blue waterways to sheer limestone crags crowned with rainforest. The guides will tell you that it's more ecologically diverse than the Amazon.
The camp is best visited as part of a two-night, three-day experience run by Elephant Hills, with a night at its sister property, Elephant Hills Tented Camp. Here, you can help to feed and wash the resident elephants, which are being rehabilitated after working in the logging industry. Other activities you can join include guided hikes, kayak tours and a visit to a cave-dwelling bat colony.
How to get to Khao Sok
From Bangkok, it's an hour-and-a-half flight to Phuket on Thailand's southwest coast. Elephant Hills' representatives will meet you in the airport for the three-hour drive to the Elephant Hills Tented Camp for your first night. After your stay, you're well located to head onward to the beach, with both Krabi and Khao Lak within three hours' reach.
Kui Buri National Park: where herds roam free
By Hannah
I've lost count of the times I've journeyed across Thailand, and after trekking through numerous national parks, I didn't think there was much left to surprise me. But a trip to Kui Buri National Park left me awestruck.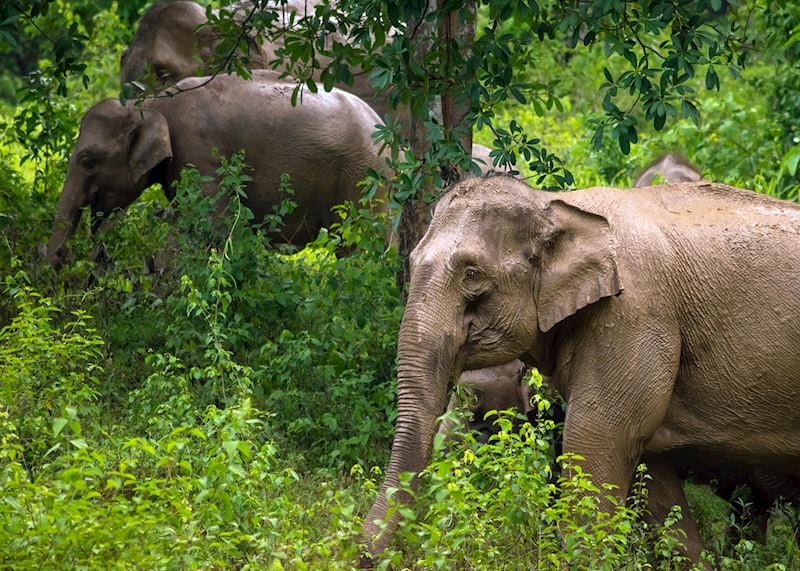 Access is limited to a set route in the northeast of this little-visited park, near the village of Ruam Thai. From the village, you're driven in an open-top 4x4, accompanied by your guide and local ranger, into the evergreen forests and grasslands of the Tenasserim Hills. There are a number of points where the vehicle is allowed to stop, and you can clamber out to look for broken branches or dung: a sign that Kui Buri's largest inhabitants have passed by.
Huai Luek Wildlife Watching Area is the last stop, and the farthest you can travel into the park. The hilltop viewpoint looks down into a wide, open valley. Down in the long grass, I could see a herd exceeding 40 elephants, the tiny young tucked under their mothers.
My guide was eager to point out that my sighting wasn't unique. In total the park protects around 320 wild elephants, the largest concentration in Thailand, and it's the only place where you're likely to see a wild herd. You'd be unlucky not to see elephants here. You might also spot the muscly gaur (the largest bovine in the world) or packs of golden jackals.
Ruam Thai village is a farming community, where a series of pineapple and rubber plantations brush against the national park boundary. Historically, there has been conflict between the farmers and elephants eager to score a free snack, and you can see a community project that enables villagers to live side-by-side with their neighbours.
At the village you can lunch with a local family. My hosts were keen to talk about daily life in rural Thailand. They explained how they were adapting their farming methods to warn elephants away safely, including the network of glass bottles they'd installed that jangle if the beasts get too close. Later, I toured the village and was shown a stilted hut where the farmers take it in turns to sleep out above the crops, shining lights to ward off curious elephants.

Where to stay to visit Kui Buri
On the outskirts of Ban Rai, Baan Rai Kong Mun is a locally owned guesthouse. While simple, each room has hot water, air conditioning and Wi-Fi. There's no restaurant, but you can have dinner with a local family, and breakfast at a nearby ranger station with views across the park.
How to get to Kui Buri
From Bangkok, it's a four-hour drive down the coast to Ruam Thai village. A stay here combines well with a visit to Khao Sam Roi Yot National Park, detailed below, an hour's drive away.
Khao Sam Roi Yot National Park: find a cave of kings
By James
Translated as the 'mountain of 300 peaks', Khao Sam Roi Yot National Park is a jumble of limestone peaks that jut up from an expansive stretch of wetland like the teeth of a giant beast. Running along Thailand's central-east coast, the park is edged with crescents of unspoiled white beach.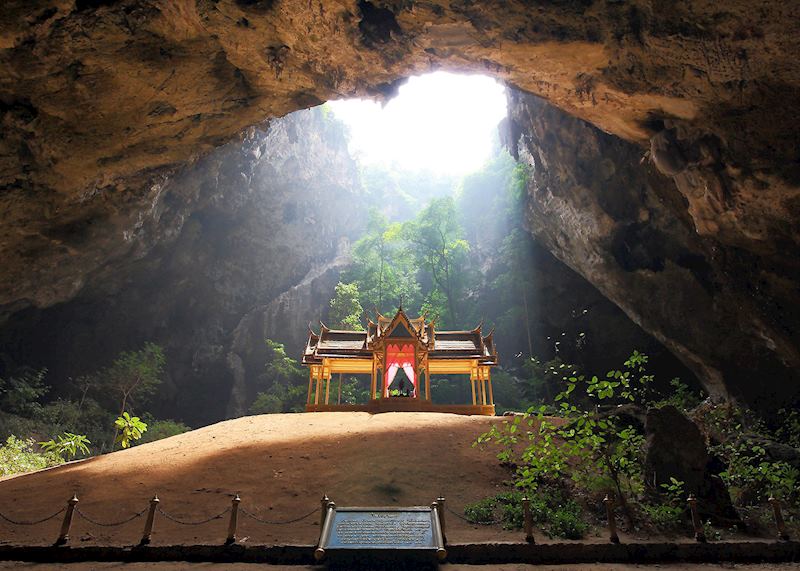 I suggest a day tour of the park with a guide, as while the trails are well-established, the jungle is dense in parts and there's a fair bit of clambering involved. From the nearby village of Bang-Pu, my guide and I caught a motorboat, and cruised along the coast to land on one of the park's beaches.
From here we climbed up, along the limestone cliffs and around the headland, where the views stretch out across the Gulf of Thailand. The heart of the park is a honeycomb of caves and sinkholes, including its calling card: the Phraya Nakhon Cave. The roof of this huge cavern is open to the elements, and if you enter at just the right time (between 10am and 11am) rays of sunlight flood in, glinting on the gilded Kuha Kharuehat Pavilion that stands on a rise on the cave floor.
The pavilion was built in 1890 for the visit of King Chulalongkorn, and many Thai kings have since followed suit. From the cave, you can walk back down to the beach for lunch in a small sand-in-your-toes restaurant, or to swim or walk along the coast.
Where to stay to visit Khao Sam Roi Yot
The quiet fishing village of Cha Am is a two-hour drive from Bangkok, on Thailand's east coast. A hotel where art photography hangs on the walls and the furniture looks straight out of a postmodern design studio, SO Sofitel Hua Hin is on a quiet stretch of sand on the outskirts of the village. Khao Sam Roi Yot is a one-and-a-half-hour drive south.
Khao Yai National Park: where the wild things are
By Sophie
My 4x4 stopped in the middle of the forest, just as the sun was beginning to set. We'd been halted by a thick log stretching out across the road. Rather than moving it, my guide suggested we wait. The log, we discovered, as it began to slip away into the undergrowth, was a fully grown reticulated python.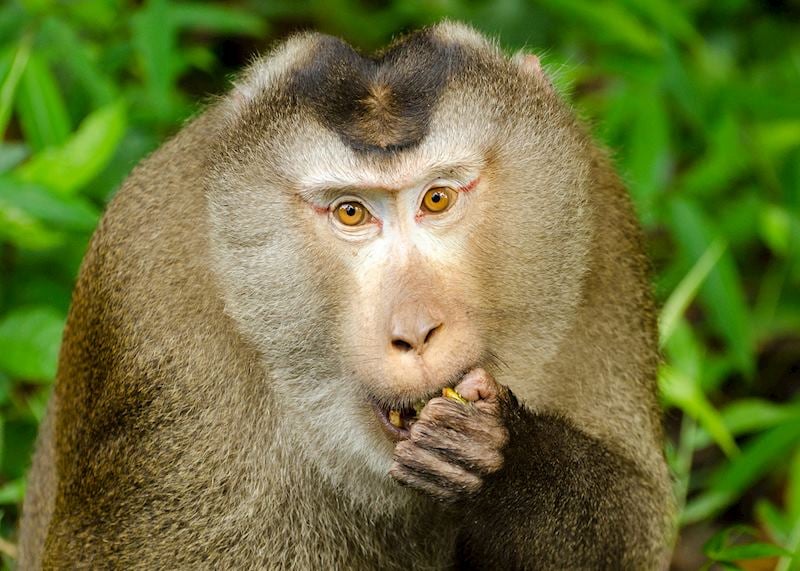 Continuing our journey to Khao Luk Chang Bat Cave, we stopped once more as a porcupine shuffled slowly by. We were headed to the nightly bat exodus, where more than three million wrinkle-lipped free-tailed bats pour out into the night sky (it takes about 40 minutes for the cave to empty) as they attempt to avoid the hovering bat hawks.
And, that's why I recommend Khao Yai: there's wildlife everywhere. The wildlife in Thailand's first national park has plenty of time and space to flourish. In the daytime, the park is best explored by hiking some of the 50 km (31 miles) of trails. You'll need a guide to help you navigate the trails, as well as a park ranger who can help spot the more illusive wildlife.
Walking through the evergreen forest and tall grasslands, you're often surrounded by the screeching of macaques or gibbons, while great hornbills glide above. Peer downward and you might spot the shocking pink dragon millipede or shiny pill bugs. Clamber up the Nong Phak Chi Watchtower to view a pond and salt lick below for your best chance to see wild elephants.
How to get to Khao Yai
The park is an hour-and-a-half drive from Bangkok. I suggest including it in a tour of central Thailand, journeying onward to Ayutthaya and Kanchanaburi.
Where to stay to visit Khao Yai
Kirimaya Golf Resort and Spa sits on the edge of the park, against a backdrop of forest-clad hills. There's a 12-room spa complex, turquoise pool and a golf course designed by Jack Nicklaus. A two-night stay leaves you long enough to explore the park.
Ang Thong National Marine Park: an island wilderness
By Harriet
If you'd prefer a more languid approach to visiting one of Thailand's national parks, then consider a day in Ang Thong National Marine Park. An archipelago of 42 limestone islands, the park is tucked into the east of the Gulf of Thailand, just an hour's speedboat ride from Koh Samui or Koh Phangan.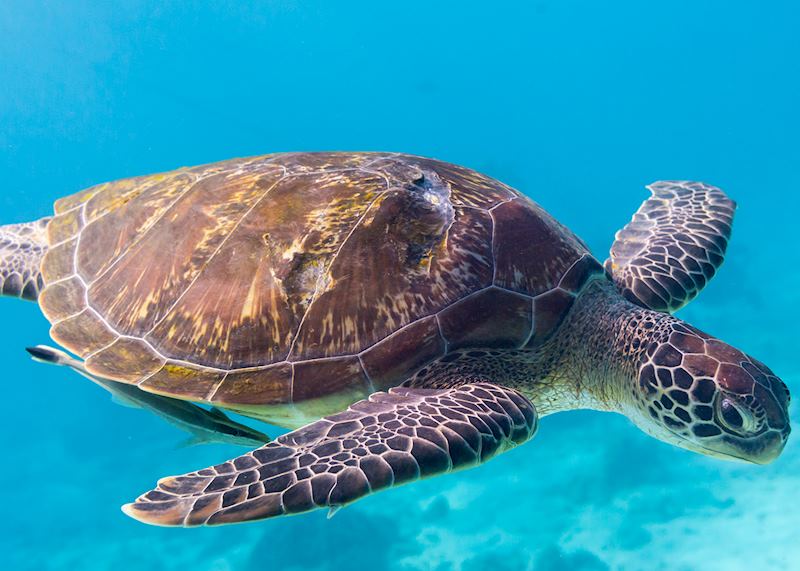 I joined a small-group speedboat tour (private charters are also available), and spent the day hopping between the park's collection of inland marine lakes, coves and forest-topped islets.
A guide will lead a number of activities off the boat, or you can just relax at each stop on deck or on the beach. Unlike some of the busier marine parks, Ang Thong has relatively healthy coral. If you join the guided snorkelling tour from the boat, there's a chance you'll see a green sea turtle or reef shark glide past.
You also have the option to take a guided kayak tour around the smaller islands, where you can get close to the craggy limestone cliffs and mangrove forests that spill out into the ocean. Stopping on Ko Mae Ko Island, you can follow a gentle trail to Tale Nai, an emerald saltwater lake that's connected to the sea through underwater caves.
A couple of the islands are home to small communities of Moken, nomadic fishing people. On Ko Wua Talap they've set up a small restaurant where you can lunch on piles of freshly caught prawns and calamari.
Where to stay to visit Ang Thong National Marine Park
The Anantara Rasananda is set on the quiet northeast coast of Koh Phangan, on a crescent of soft white sand. Each of the modern suites and villas has its own pool, and many look out across the park. You can join the speedboat tour from the hotel's jetty.
Doi Inthanon National Park: cool mountain climes
By Julie
Doi Inthanon, Thailand's highest peak at 2,565 m (8,415 ft), is part of the Thai highlands that stretch north toward the Laos border. Known locally as the 'roof of Thailand', the surrounding national park has a cool, cloudforest climate that nurtures some of Thailand's rare lady's slipper orchids. The area has long been inhabited by the Karen hill tribe, whose village, Ban Sop Had, is on the park's border.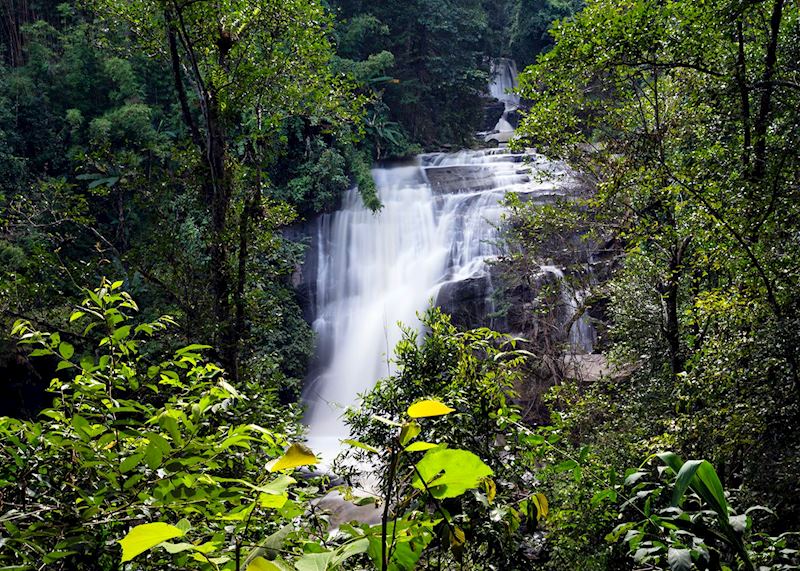 A few roads cross the park, but the best way to explore is by foot. I suggest being driven up into the park, and taking a hiking trail back down. The trails aren't well marked, so you'll need a local guide as well as a decent level of fitness to navigate the steep inclines and bamboo bridges.
Along the trails you pass a series of waterfalls, some more than 250 m (820 ft) high, which plunge down stark granite escarpments. You can often hear the roar of the water as you walk through the forest.
Your guide, from the Karen tribe, might also impart a little botanical knowledge. Mine showed me which barks were good for making rope and which leaves had a medicinal use (a huge range, treating everything from toothache to jaundice).
Finish your hike at Ban Sop Had and you can enjoy a cup of fresh coffee made from beans grown in the village's plantations. I'm an avid coffee drinker and can recommend it — as long as you like yours brewed strong.
Where to stay to visit Doi Inthanon National Park
I suggest visiting the park in a day from Chiang Mai. Tamarind Village is within Chiang Mai's old city walls, and the Sunday market runs right by it. Designed using timber beams, whitewashed walls and clay-tiled roofs (all traditional in northern Thai buildings), it's a sanctuary of spacious rooms and flower-filled courtyards.
Start planning your trip to Thailand

Start thinking about your experience. These itineraries are simply suggestions for how you could enjoy some of the same experiences as our specialists. They're just for inspiration, because your trip will be created around your particular tastes.
View All Tours in Thailand