Clair, Canada & Middle East Specialist
Clair has always had an interest in travel, however it was a semester spent abroad at Damascus University in Syria which first ignited her passion for North Africa and the Middle East.
After joining Audley as a North Africa specialist, she travelled to Turkey, Morocco, Oman, Jordan and Israel, further fuelling her love of this interesting and diverse region.
More recently, her search for notable wildlife and scenery took the form of a self-drive tour of Western Canada, cementing her passion for this beautiful and wide-ranging country.
When she's not working, Clair enjoys spending time with her family, keeping fit and planning her next adventure.
Speak to Clair

Start planning your tailor-made trip with Clair by calling 01993 838 783

We feel so lucky to have connected with Audley Travel for our trip to Jordan.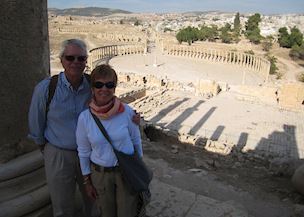 Molly and Phil travelled to Jordan for 5 days in October 2014, organised by Clair
We feel so lucky to have connected with Audley Travel for our trip to Jordan. Travel Specialist Clair Grayland tailored a comprehensive itinerary that met our time and budget requirements. She was repeatedly available for trip planning phone calls (the time difference between London and San Francisco was no obstacle for her). She arranged for an excellent driver to meet us at the Amman Airport and over the next four days he escorted us to Umm Qais, Jerash, the Dead Sea and Petra. Wherever we traveled in Jordan, we felt safe and welcomed. Clair prepared us with travel and cultural tips and our driver was always willing to enhance our understanding. We will be using Audley Travel again.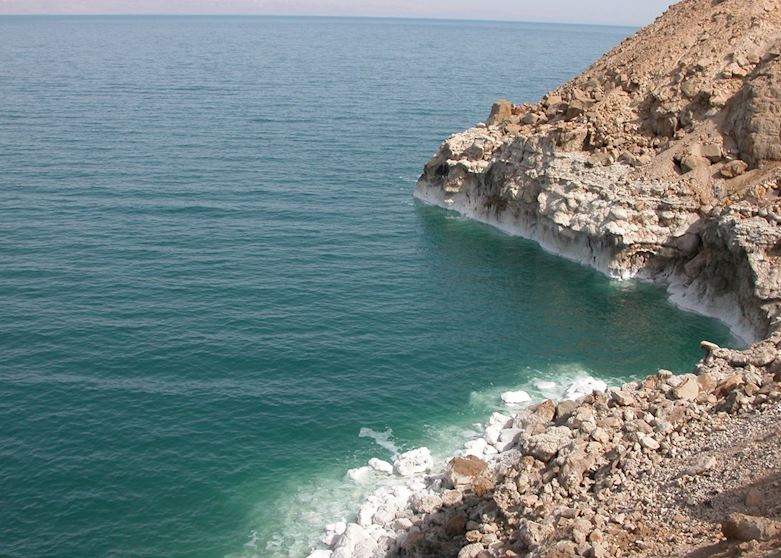 Jordan
Having seen a picture as a child of a floating tourist reading a newspaper, this extraordinary destination has always been at the top of my visit list and at approximately 400m below sea level, there truly is nowhere on Earth like it.
The Dead Sea is 377m deep and its 33.7% salinity has earned it its legendary title. The harsh environment prevents any existence of life, however the pleasant side effect of this high mineral content is that you float whilst swimming. The name fails to reveal the incredible beauty of this phenomenal place, particularly the inimitable crystallised border.
Late afternoon is locally considered as the optimum time to discover it and the sunset from the Jordanian side is spectacular. The attraction for many visitors each year, aside from historical legends, is the reported benefits of the dead sea mud which can be found in pots on most of the pebbled 'beaches' or available for purchase.
The many luxurious hotels dotted around the water's edge make it an ideal place to relax after a trip exploring Jordan, and as it is only one hour from Queen Alia International Airport, a visit to the Dead Sea can be easily incorporated into most trips. Just be sure to avoid getting the water in your eyes.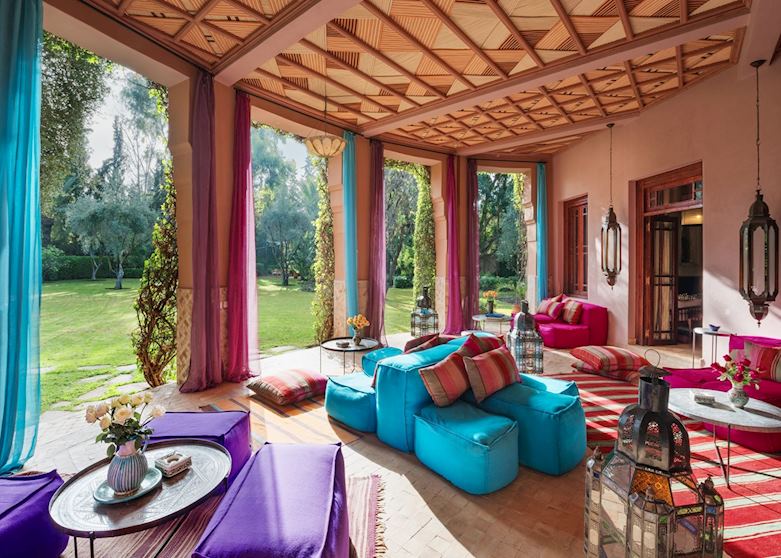 Morocco
Located approximately 15 minutes outside Marrakesh in the Palmerie region, Dar Zemora is a stunning country house style hotel boasting beautiful luxuriant gardens and a large pool area.
This makes for the ideal location to enjoy breakfast or some afternoon Mint Tea. The tranquil décor throughout and the individually designed rooms all contribute to the relaxing ambiance.
There is also a spa building with a hammam and massage area. For me, this is the perfect place to relax after a busy trip exploring the Souq's of Marrakesh or the High Atlas Mountains.
I'll never forget when…
My most memorable travel experience — and the one which has shaped many of my travels since — has to be visiting Petra for the first time. I was excited as we approached the historic sight and every expectation I had was instantly surpassed as soon as I took in the façade of the Treasury for the first time.

There are many must see treasures throughout the ancient city and my favourites have to be the High Place of Sacrifice and the Monastery. Located at the top of a challenging number of steps, the reward is utterly breath-taking.