My love for North Africa and the Middle East first started with a trip to Morocco as a teenager. As soon as I stepped out of the taxi in Marrakesh's Medina, I was handed my bags and directed through the maze like streets to hunt out my hotel. It was such a culturally explosion and I couldn't believe I'd only had to fly three around hours to find it. Everywhere I turned there was something new to look at and the moment I stepped through the unassuming door and into the beautiful courtyard of my traditional riad hotel, I knew this was a place that would stay with me forever. It's just such a vibrant country, so rich in history, culture that I can't help but return year after year. It also helps that the food is delicious and the people are so welcoming.
With my love for all things Middle Eastern ignited I went on to study a module on the regions literature at university and have spent the last few years discovering the incredible countries of Egypt and Jordan, whose history and culture are just as intoxicating.
Speak to Juliet

Start planning your tailor-made trip with Juliet
Q&A with Juliet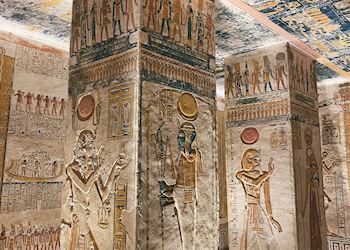 What's your most vivid travel moment?
That's a tough one but probably stepping inside the tombs in the Valley of the Kings in Egypt. The vibrancy of the colours is just incredible and it was completely awe-inspiring to think that these structures and murals were created thousands of years ago — and yet, you're able to just reach out and touch them. It was a really magical experience and one I doubt I'll ever forgot.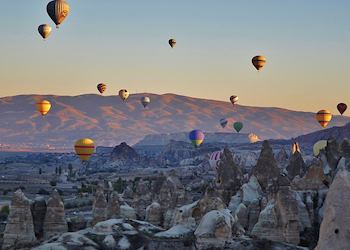 Where would you love to travel next?
There are so many places I have yet to discover but I would say up next for me is Cappadocia in Turkey. I have been fond of the country since I was child having summers on the Turquoise Coast, but their national parks look spectacular and I'd love to take a hot air balloon above the rocks of Cappadocia.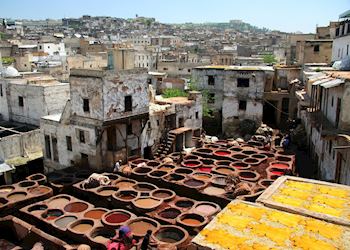 Which book, film or artwork captures Morocco the most?
I studied a module on Middle Eastern literature at university and read some incredible books by contemporary Arabic writers, but my go to recommendation for any visitor to Morocco recently has been 'A House in Fez' by Suzanna Clarke. The writers tell her account of buying a house in Fez with no knowledge of the Arabic language and how they fell in love with the country and its people on their restoration journey. It's incredibly descriptive and captures the magic of the country to an outsider beautifully.