Paula, Egypt, Jordan, Israel & Oman Specialist
I've always had a passion for travel and directly upon graduating from high school took my first solo trip to Germany. It was an incredibly positive experience with wonderful hospitality and it left me with a longing to see as many countries and cultures as I could. I continued to travel, but my first trip to Egypt was an eye-opener and ignited a renewed sense of wonder in me. Cairo's blend of old and new, its bustling sights and sounds, donkey carts, honking cars, frenetic energy and faded grandeur was like nothing I'd seen before. I've spent more time in Egypt and Jordan with Audley exploring the ancient sites, the Red Sea and the expansive deserts of the Sahara and Wadi Rum. More recently, I marveled at the rich history and religious sites in Israel and the myriad of landscapes, including the undulating dunes of Wahiba Sands and craggy mountains in Jebel Akhdar, in Oman. I now live in the seaside community of Hull where I enjoy the beach, painting and crafts, and (of course) travel.
Speak to someone
who's been there
Start planning your tailor-made trip by calling one of our destination specialists on 01993 838 400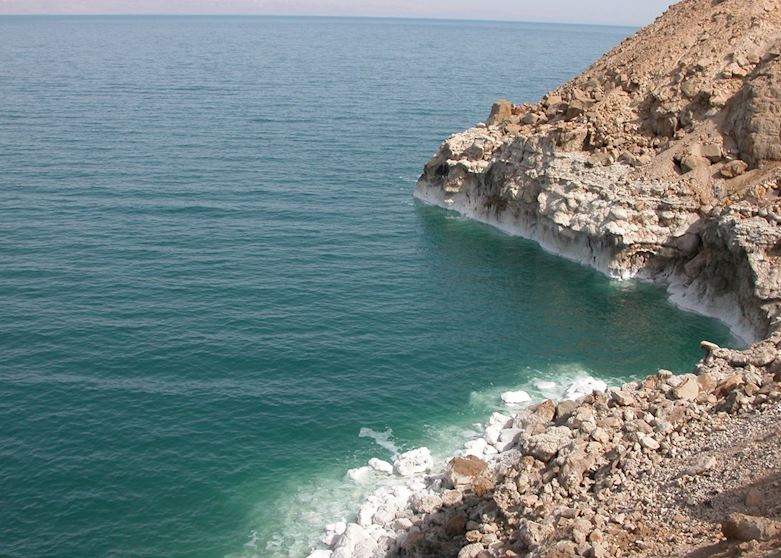 Jordan
With a dizzying array of places to visit, it is difficult to pick just one but the Dead Sea in Jordan stands out. Its striated cliffs blazing in the setting sun, turquoise water, icy-white salt formations and pockets of lush vegetation give it a kaleidoscopic palette, while the noise-dampening effect of atmospheric haze creates an otherworldly atmosphere. All this before you ever get near the water. You can let out your inner child and indulge in a fun (and therapeutic) mud bath treatment, bob weightlessly in the salty water, visit nearby hot springs or botanic gardens and marvel over the views of Jerusalem.
Oman
Alila certainly lives up to its name, meaning 'surprise' in Sanskrit. The resort's unique setting and design is sure to please. The cliffside location sits 2000 m (5600 ft) high in the craggy Al Hajar mountain range with sweeping panoramic views. Inspired by ancient forts, the spacious suites were constructed using local stones for a more authentic feel. Whether you are looking to escape to solitude by sipping an Omani lemon mint drink by the spectacular infinity pool or exploring the beautiful mountain top, Alila does it all in exquisite style and comfort.
I'll never forget when…
The warmth and hospitality of the Bedouin people of Jordan will always stay with me. I was doing a solo hike in the mountains of Wadi Dana when I encountered Ali, a young goat herder. He was extremely excited to meet an American, called out to his family and I was insistently invited into their small tent. His grandmother showed me how to make shrak (traditional Bedouin bread) while the whole family gathered round. Through limited English they explained their customs and lifestyle as we ate the bread and drank hot tea. Their genuine kindness and generosity will be a memory I will always treasure.