As the daughter of a diplomat, I spent several years of my childhood abroad which kindled my love of foreign culture, languages, and people. This really influenced my decision to study languages at university. During my year abroad, I was lucky enough to live in Peru and southern France. It has consequently become second nature for me to seek the next travel opportunity, venturing to interesting parts of the world.
I'm thrilled to be specialising in the Middle East and North Africa. Their history, landscapes and food are unrivalled, their complex languages and heritage fascinating, and their peoples inherently kind and hospitable. As a lover of the outdoors, a particular highlight for me is the Jebel Akhdar in Oman, which translates as 'Green Mountain.' Come the spring, damask roses are in full bloom and dominate the terraced orchards. I was happy to see on my most recent visit that the 'falaj' (irrigation) is back in full swing after several years of drought and the mountains have reclaimed their green colour.
Speak to Rosie

Start planning your tailor-made trip with Rosie
Q&A with Rosie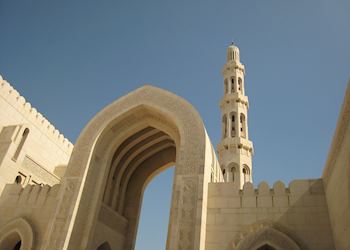 What's the one thing you always pack?
A lightweight scarf or shawl — not only is this great protection from the sun when you want to cover your shoulders but also you never know when you might stumble across a mosque in the Middle East and hence need to respectfully cover up.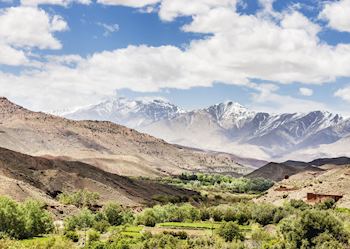 What's your most vivid travel moment?
For me this would have to be the hot air balloon ride I took at sunrise just outside Marrakesh, overlooking the Atlas Mountains. Despite a few apprehensions, it was the most serene and cathartic experience. It was magical looking up at all the other balloons surrounding us in the golden sky and then to look down onto the long shadows they cast on the ground below.
Where would you love to travel next?
I would love to dig deeper into Egypt and its culture. It goes without saying that the country's ancient history is prolific. I would love to explore that, as well as its natural beauty such as the Red Sea — I could spend hours diving in the sea and enjoying its marine life.