I always tell myself that life is best lived when you experience things outside of your comfort zone. That's how I ended up singing in cappella groups, performing in improvisation comedy shows, and studying international films.
One of the easiest ways to get out of your comfort zone is to take an international flight and explore the world. I've been lucky enough to visit countries outside of my home since I was nine years old, when I got a taste of international travel to visit an old neighbour who had moved to London. 25 countries later, my mind has been exposed to a vast variety of languages, cultures, and histories, and I'm all the better for it.
So now I get to help others get a little uncomfortable by providing that experience through travelling the Audley way. Egypt took my breath away when I visited and immersed myself in its culture and history. Morocco shattered my expectations — a country with so much diversity of thought, customs, and geography. Both of these incredible countries need to be seen to be believed.
Speak to Ryan

Start planning your tailor-made trip with Ryan
01993 838 400
Q&A with Ryan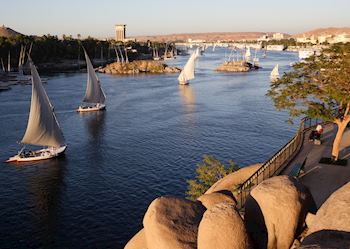 What's your most vivid travel moment?
I was on a felucca sailboat on the Nile in Egypt, right near the Nubian city of Aswan. The captain, named Jamal, had his young son with him, named Nife, who helped his father with the ropes while the captain manned the rudder. I noticed there was this big hand-held drum sitting on a table, and Nife encouraged me to try it out. I sheepishly drummed it a few times before Jamal took over. He was an expert, using both hands and his feet to produce an intricate rhythm, and then suddenly Nife started singing with a high-pitched but lovely voice that resonated across the little boat. They told us all to get up and dance, and it was impossible to say no.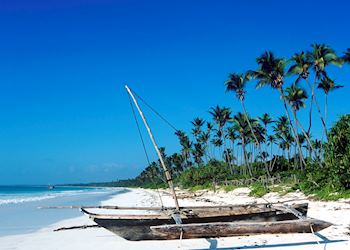 Where would you love to travel next?
Zanzibar, an archipelago that's part of Tanzania. I love spending time on any kind of beach and being by the water, and I hear Zanzibar has the best beaches in the world. Stone Town is a World Heritage Site rich with history and culture. Climate change is already starting to affect the area, so I need to get there soon.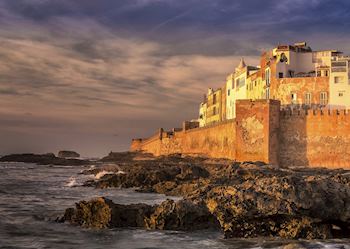 Which book, film, or artwork captures Morocco most?
One of my favourite (and underrated) cities in Morocco is Essaouira. It's been featured in countless films and TV shows, including John Wick — Chapter 3: Parabellum, Game of Thrones, and Alexander. But the famed director Orson Welles captured the city best with his 1951 film version of Othello, the Shakespeare play about a Moorish general. It's a classic that was filmed in the inner and outer historical areas of Essaouira beautifully in black and white. Welles said his experience in the city was 'one of the happiest times I've ever known.' The city has some artwork and a few statues dedicated to Welles, hidden within the medina.