With 115 idyllic islands all offering their own version of a tropical paradise, you may not want to do much more than relax on the sand during your trip to the Seychelles. However, it's well worth exploring further as this beautiful archipelago offers plenty of other things to do such as island hopping to explore remote beaches, village visits to learn about local culture or jungle walks. The islands are surrounded by vibrant coral reefs, and swimming, snorkeling and diving in the warm, clear waters are some of the most memorable experiences for any visitor, with frequent sightings of boxfish, angelfish, Moorish idols and even turtles.
Speak to someone who's been there
Start planning your tailor-made trip by
calling one of our Seychelles specialists on 01993 838 250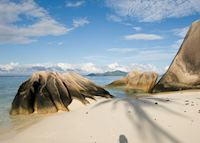 Unless you want to get involved, you can simply relax and plan your journey with the captain and enjoy the sunshine, the azure waters and amazing little islands you come across.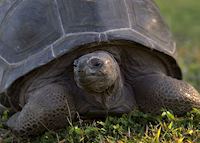 The Wild South shows you the highlights of Mahe. Breathtaking scenery combined with the flora, fauna and pristine beaches show you some of the contrasts on Mahe.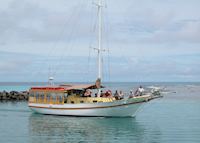 Situated east of Praslin, the three contrasting islands will leave you enchanted. Sister Island's main features include huge granite boulders, forests of coconut palms and naturally fabulous beaches frequented by turtles.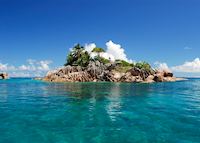 On Praslin you will be able to visit the Vallee de Mai , an extraordinary primeval forest and also a UNESCO World Heritage sight. It is home to 7,000 coco de mer palms as well as the rare black parrot.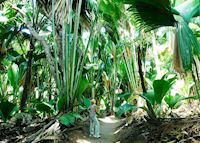 This tour starts with a guided visit of the World Heritage site of rare palms in the Vallee de Mai. The collection of endemic plants includes the legendary coco de mer palm.