Things to do in the Seychelles
With 115 idyllic islands all offering their own version of a tropical paradise, you may not want to do much more than relax on the sand during your trip to the Seychelles. However, it's well worth exploring further as this beautiful archipelago offers plenty of other things to do such as island hopping to explore remote beaches, village visits to learn about local culture or jungle walks.

The islands are surrounded by vibrant coral reefs, and swimming, snorkeling and diving in the warm, clear waters are some of the most memorable experiences for any visitor, with frequent sightings of boxfish, angelfish, Moorish idols and even turtles.
Speak to someone
who's been there
Ideas for experiencing the Seychelles
Experiences you have as you travel often hold the longest memories. As part of their research trips, our specialists seek out authentic ways to get to know the Seychelles, and the best local guides. These activities reflect some of their best-loved experiences.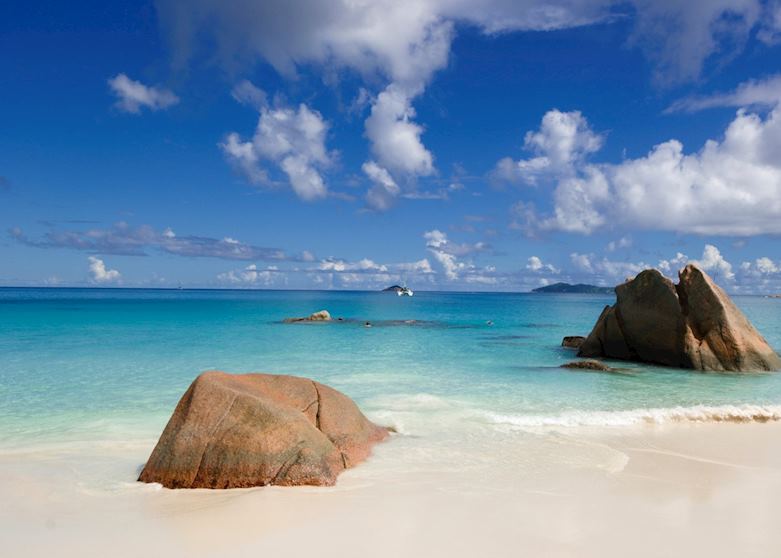 Seychelles
Spend a day exploring Praslin with a private guide, who can introduce you to the towering coco de mer palms in the Vallée de Mai, and lead you to Anse Lazio Beach for a leisurely afternoon of snorkeling and swimming.