Kay and Richard Tremellen-Frost traveled to Madagascar with Audley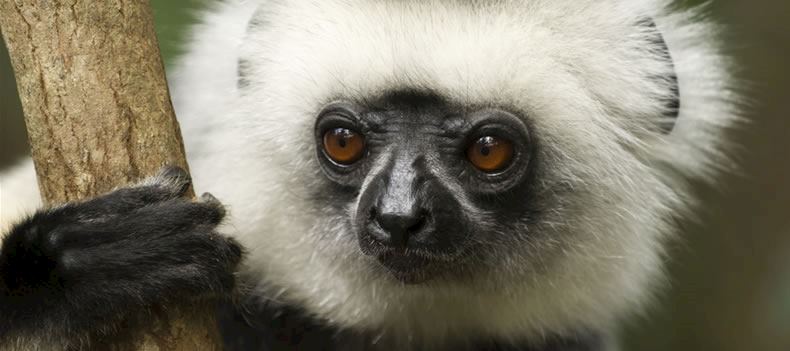 "We wanted to see Madagascar's curious and unique species that are endemic to the island."
Wow! We had to kick ourselves — we were finally here in Madagascar, experiencing this fascinating environment, seeing the most amazing species and meeting such wonderful people.
We had chosen to restrict our three week visit to five different parts of the country: Andasibe and Mantadia, Pangalanes Canal, Masoala, Majunga and Manafiafy in order to see different environs but to have sufficient time to fully appreciate each. This was like five vacations in one.
We'd watched so many documentaries on Madagascar before leaving so you'd think we'd have known what to expect but there is nothing quite like experiencing the sights, smells, sounds and ambiance for yourself. Flying into Antananarivo, known as Tana, we were staggered by the number of large fires burning across the island, and more so by the scent of wood smoke as we made our way across the airport apron to the arrivals hall. In fact, this burning was to make an impact on us throughout the following three weeks.
Meeting lemurs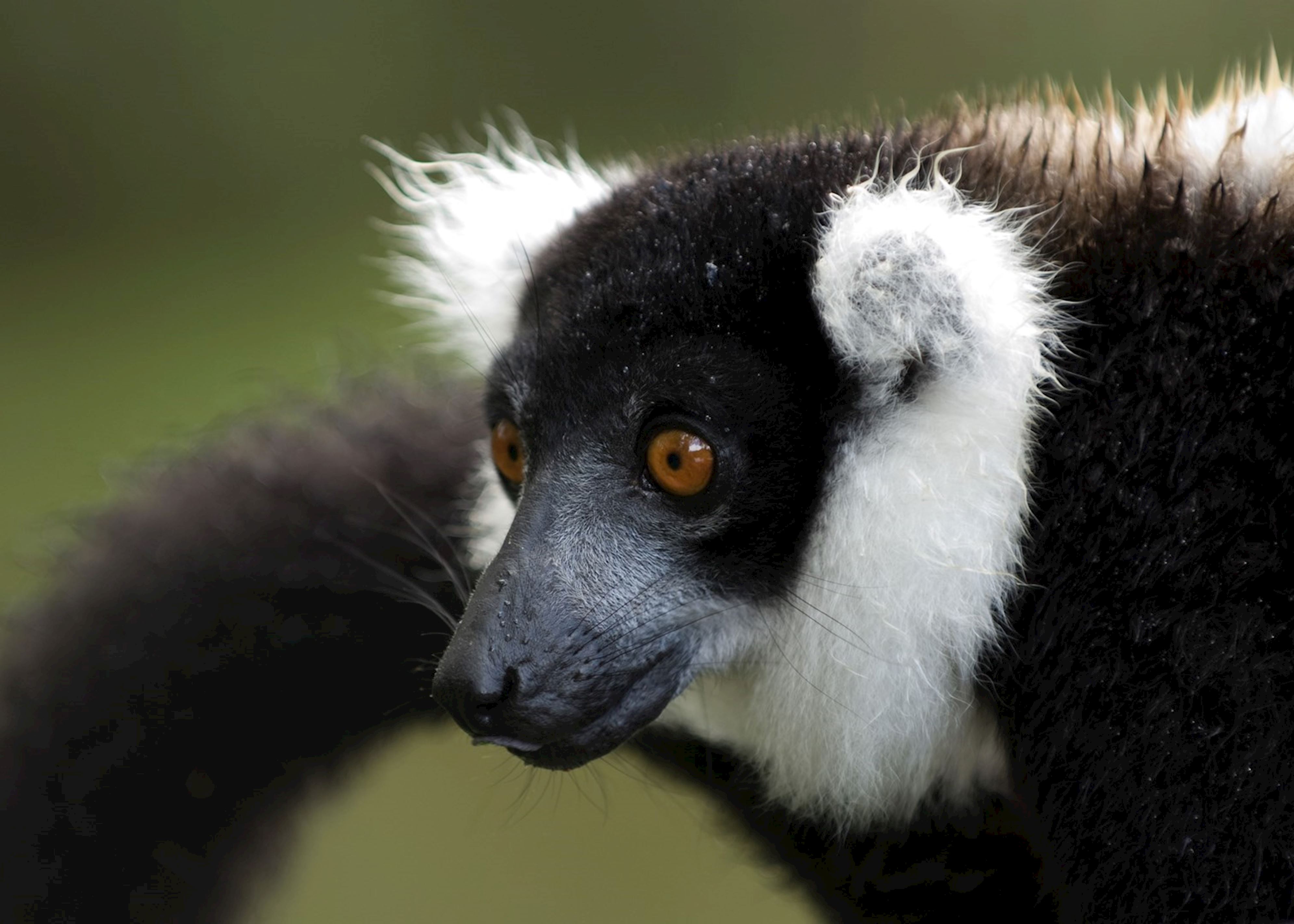 Our main reason for deciding to go to Madagascar was, like many, to see at first hand the curious and unique species which are endemic to the island. We saw so much it's difficult to know where to start. The call of the indri which can travel over three kilometers is amazing and has to be heard to be appreciated. It makes you shudder. But that was nothing like arriving in the forest to be greeted by their iconic cries. There was just us, our guide and the forest guide; the noise of the indri was getting increasingly louder to the point of deafening.
The forest guide hurried us up, breaking through deep foliage and trees to all sides. And then right above us were three large black-and-white fluffy creatures munching on the leaves. The first time you see any animal in the wild is breathtaking and this certainly was. We spent a lot of time throughout the trip just watching in sheer wonder. Diademed sifaka, Coquerel's sifaka, brown lemurs, black and white-ruffed lemurs, red-ruffed lemurs, woolly lemurs, bamboo lemurs, Western Milne Edward's sportive lemurs, and the nocturnal Goodman's mouse lemur kept us occupied and amused for hours.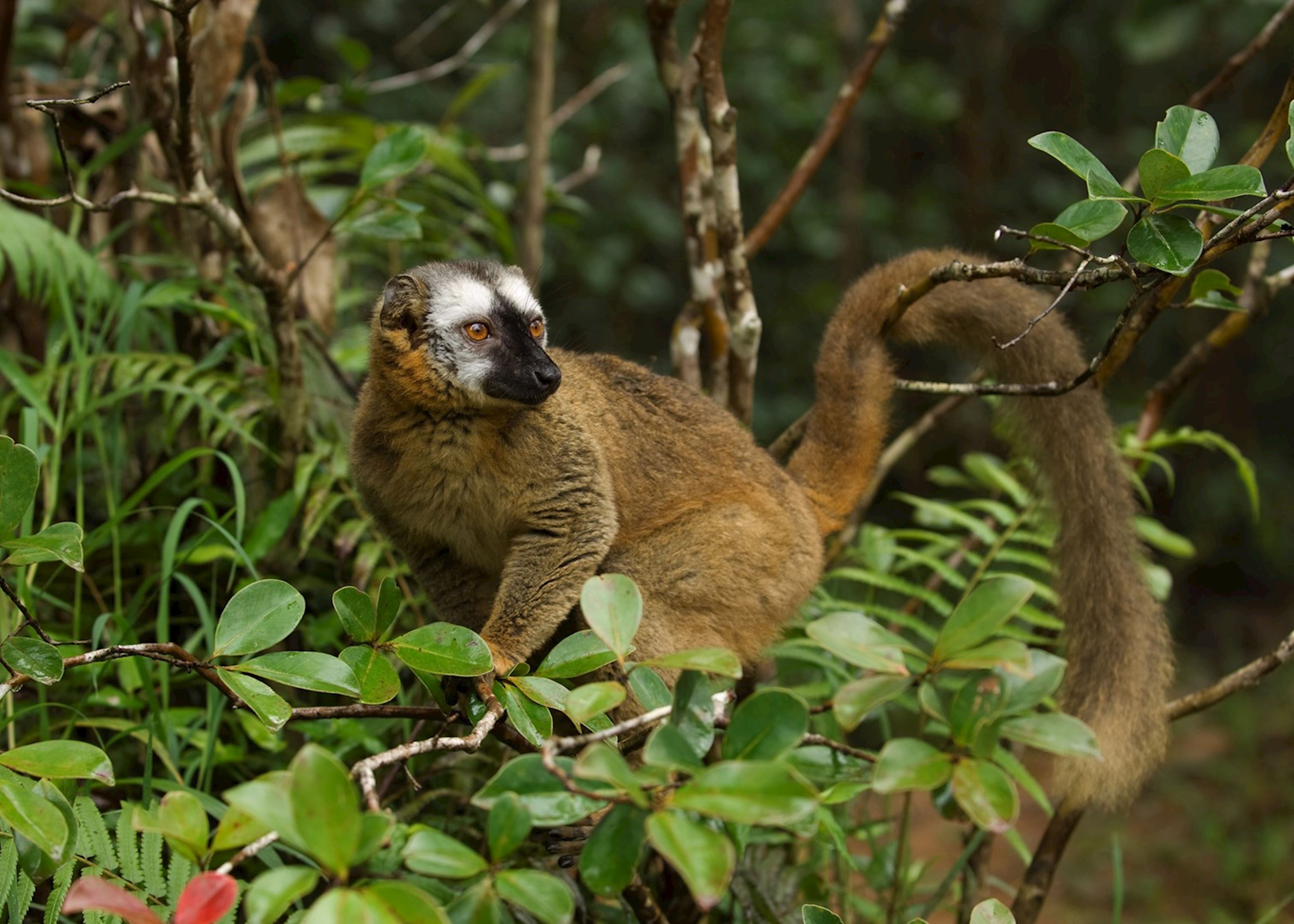 And an early morning start to visit Lemur Island, Andasibe was well worth it — these lemurs are habituated but only because they are rescued. For anyone concerned that 'habituated' means kept as if in a zoo, that is certainly not the case. They live on an island and they are safe — they don't like water so won't cross it but they are free to roam and they were certainly relaxed and happy. But you can feed them and, as a real bonus, we had them all to ourselves!
Equally fascinating were the insects: the huge spiders, millipedes, centipedes and in particular the endearing giraffe-necked weevil (Trachelophorus giraffa), which counted as one of our favorites. Its name is appropriate as it has an extended neck much like that of a giraffe. The female rolls a leaf of a plant to lay an egg inside it. She then cuts the roll away from the rest of the leaf for the egg to hatch.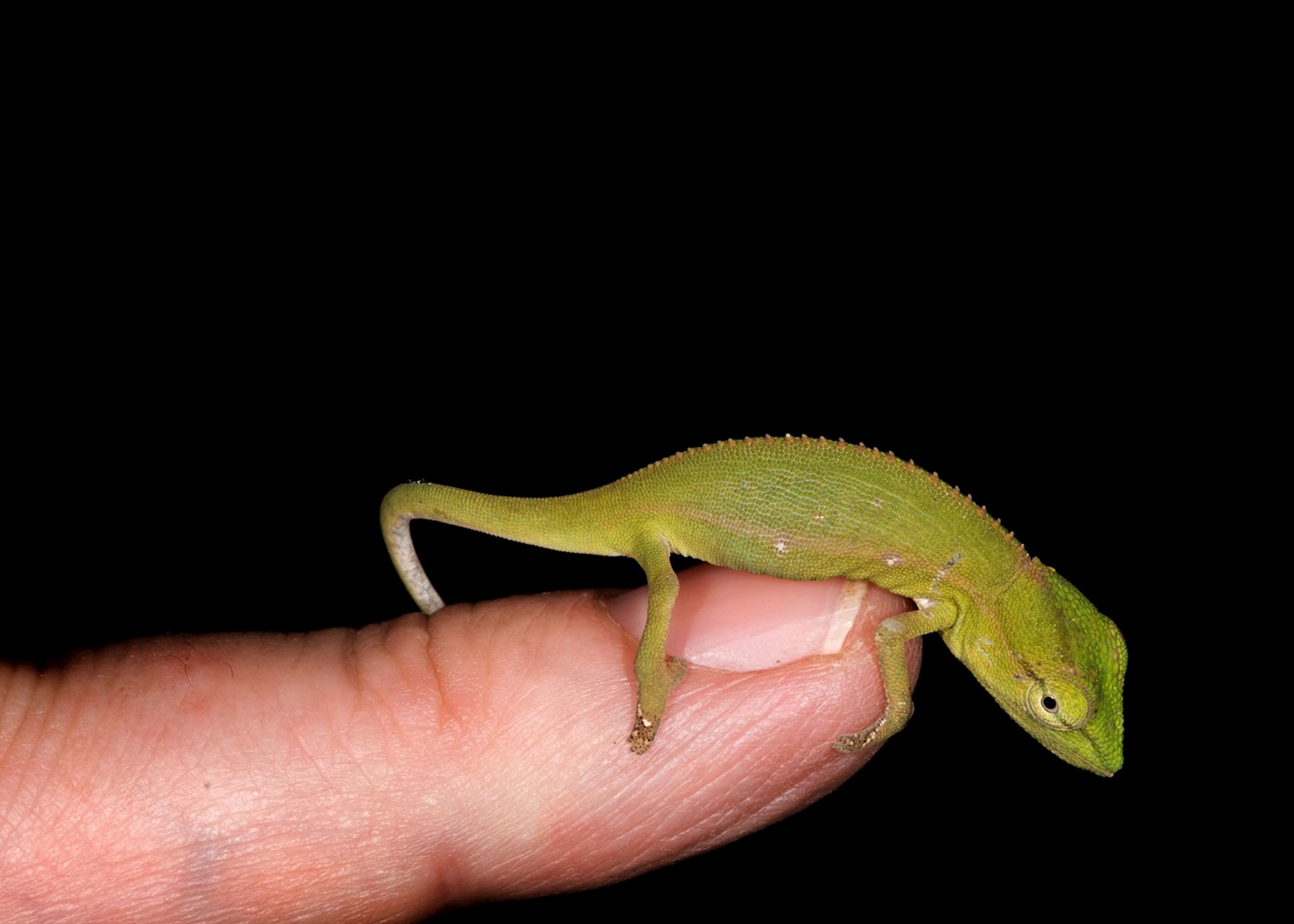 We lost count of how many different lizards, geckos, iguanas and chameleons we saw of a variety of sizes from the smallest chameleon in the world to the large Parson's chameleon. The birds too were plentiful and stunning: bright colored bee-eaters, pygmy kingfishers, various species of vanga, sunbirds, collared nightjars, Madagascar scops owls, paradise flycatchers to name just a few.
Alien Landscapes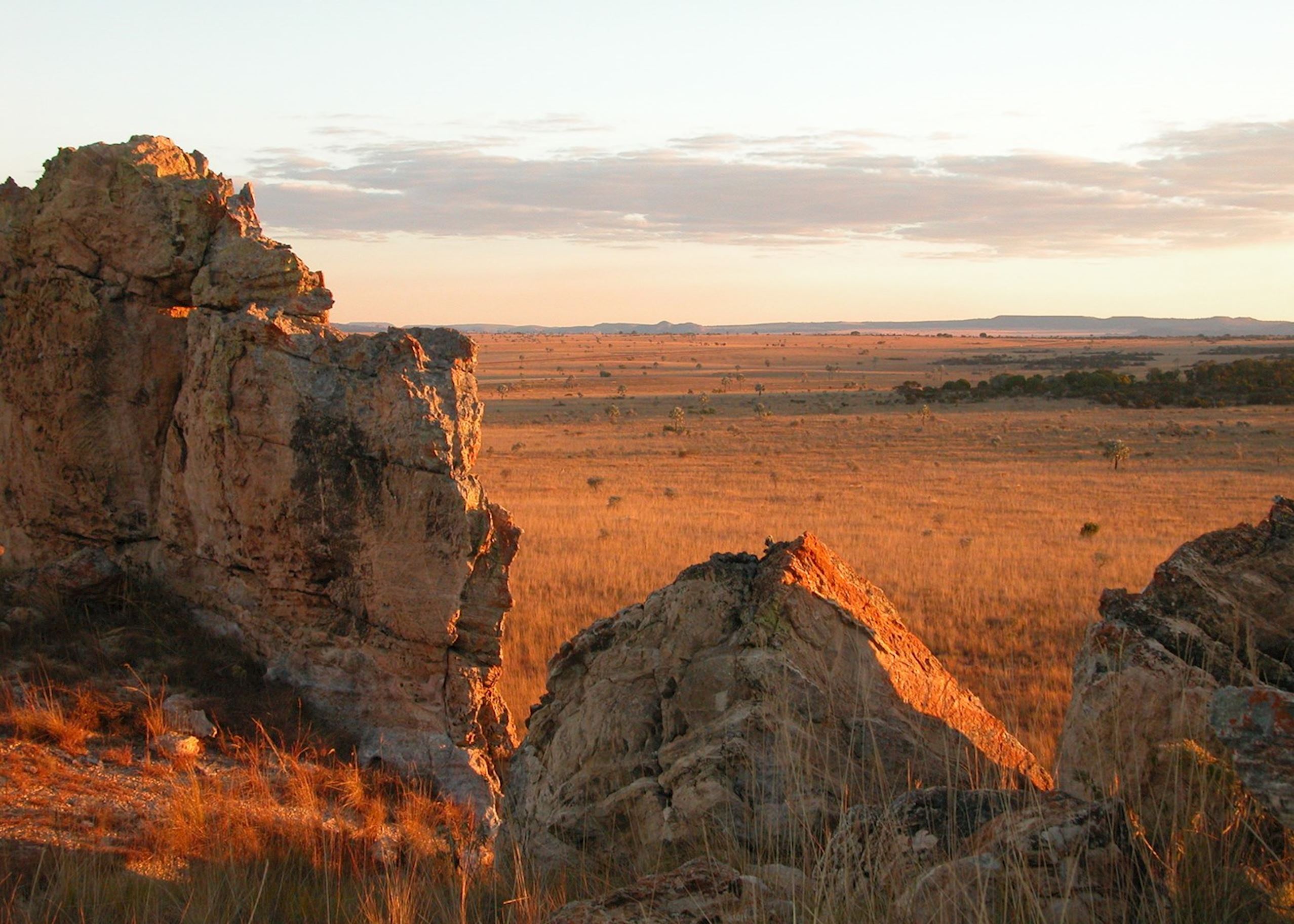 Seventy to eighty percent of flora and ninety percent of fauna is endemic to Madagascar. It was so easy to take it all for granted and we had to constantly remind ourselves that this is the only place in the world where they exist. And then we asked ourselves how long they could exist. The burning that we had witnessed when flying into the island was widespread; there is a longstanding 'slash and burn' mentality as they believe that burning the land will regenerate grass to feed animals.
However, the grass only re-grows once and then it turns into 'bad lands'. We traveled through kilometer after kilometer of land that had been burnt and was fit for nothing, As far as the eye could see was a vast plain, peppered with satrana, which are fire-retardant palm trees. With increased population (there is no birth control) there is a constant need for wood and food and this has led to severe habitat destruction and hunting.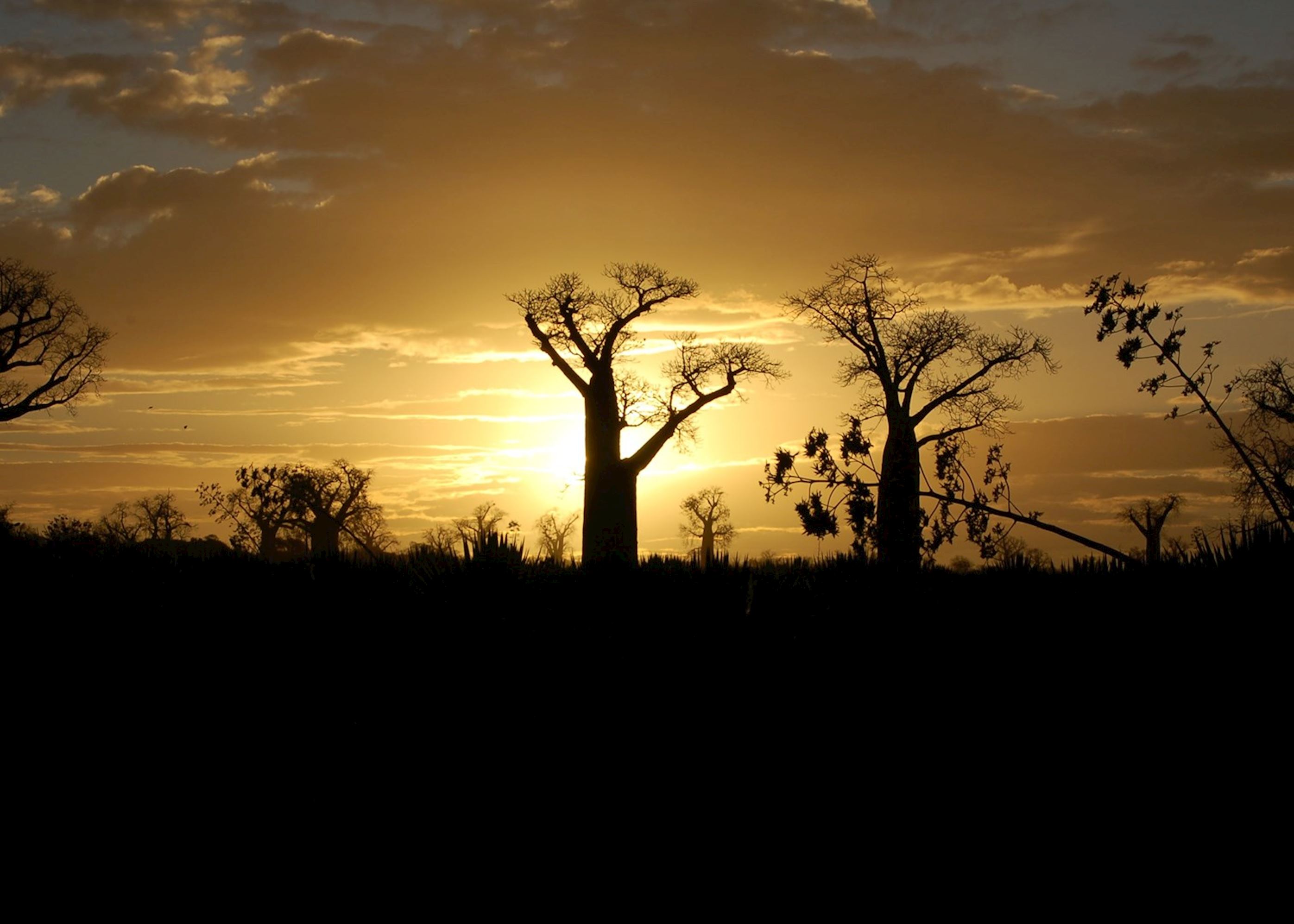 Although felling precious timber had been banned by the previous president, the collection of small quantities of precious timber from national parks was re-authorized in January 2009. This has dramatically increased and intensified under the current administration. It has been said that any of the island's rainforests that are not in protected areas or on the steepest mountain slopes will have disappeared by 2025.
But we grew to understand the needs of the people; they really do have to live off what surrounds them. They make fishing rods and nets from branches and leaves; they need wood for their houses and for fires to keep warm or cook by; and they need food. They use plants and trees for their medicinal properties: Strychnos mirtoides heals malaria, the bark of the Masonjoany tree is used as a suntan mask and the Mandravasarotra is believed to heal more than 30 diseases.
Le Grande Dame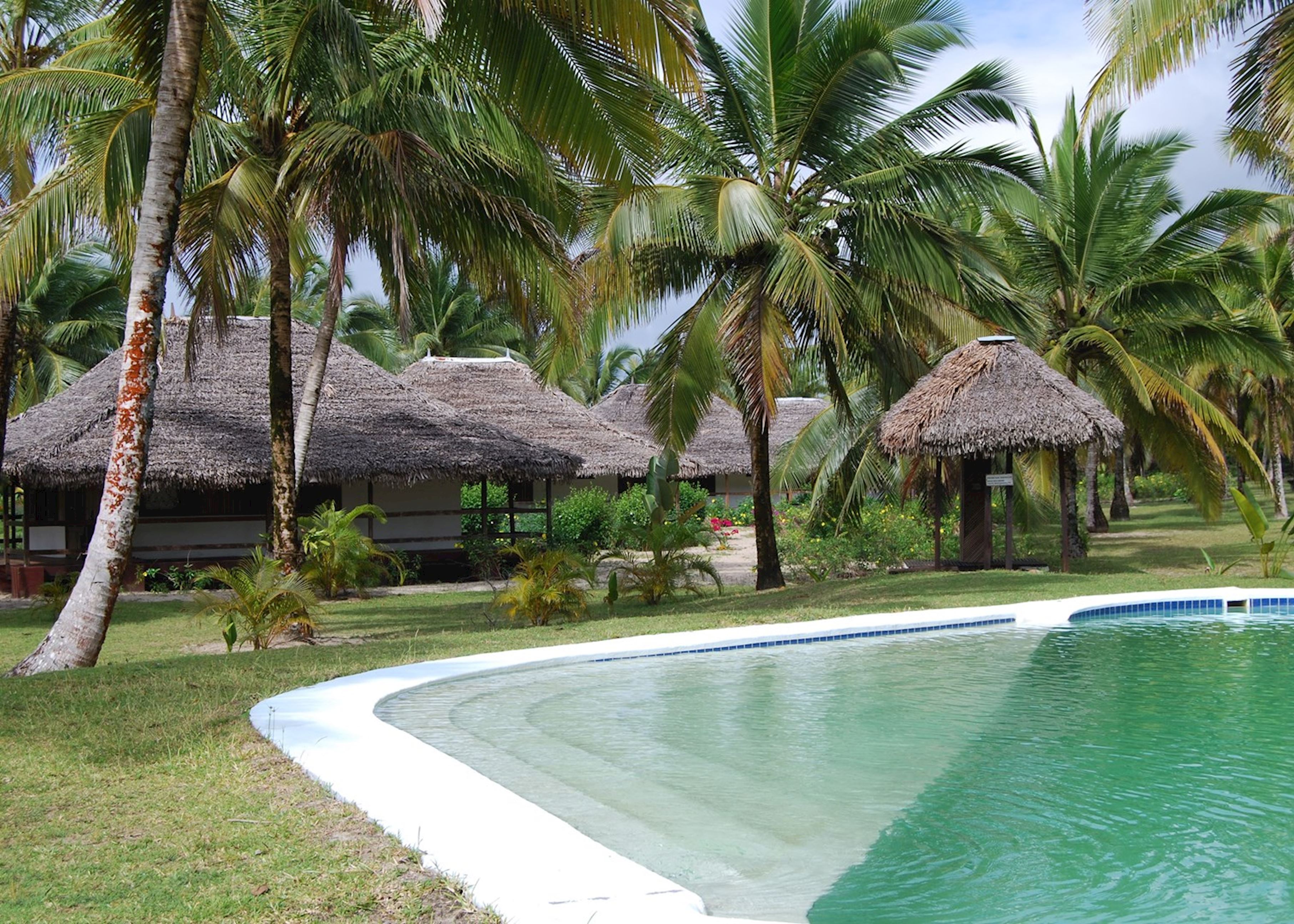 We had decided to stay in comfortable but simple accommodation with the exception of a couple of places. We spent six nights (in total) in accommodation without hot water and with a limited evening supply of electricity. This wasn't a hardship when compared to how the locals live.
Staying at the Relais de Masoala, we were lucky to meet the owner Monique Rodriguez, known in the guidebooks as "la grande dame de Madagascar". Monique is a fascinating lady of French origin who has been involved with Madagascar for many years.
She and some friends who were visiting her were going to her brand-new sister property Le Petit Relais on the remote Masoala peninsula on the same day as we were due to go to a lodge an hour's walk from Le Petit Relais. Due to a twist in travel circumstances, we had the fortune of accompanying them on their boat and having a private and much-appreciated tour of this new lodge.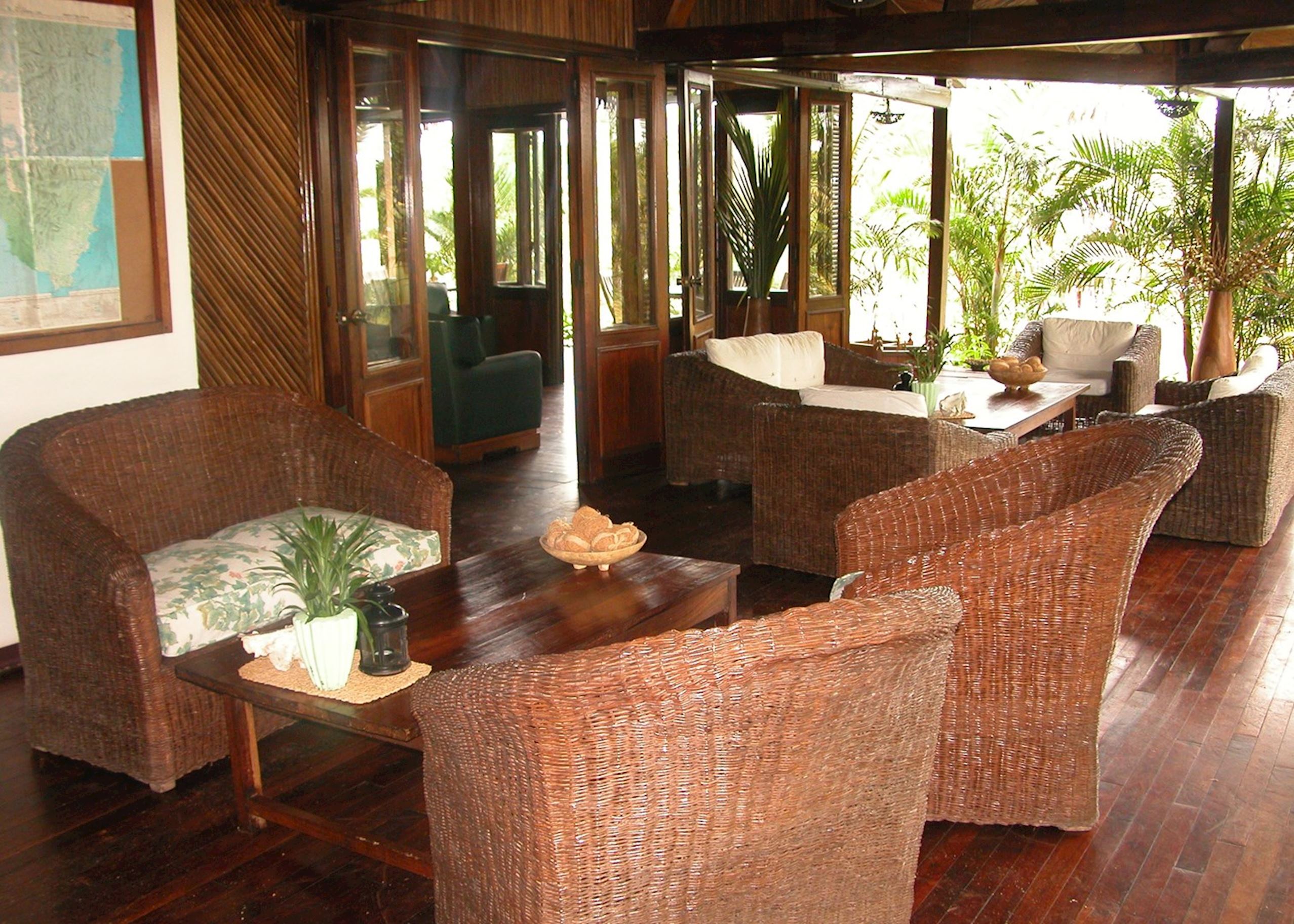 Approaching by boat, all that can be seen is six wooden bungalows nestled at the foot of a most amazing primary forest but on their own private beach. The bungalows are made of mahogany that had already been cut and then saved to use to build the bungalows. It was sheer luxury — the only place we came across that offered hair dryers and a kettle in the rooms. The views from the cabins were just stunning and although we didn't eat there, the chef is French and if the cuisine at the main Relais was anything to go by, its little sister will be outstanding, despite its remote location. A real bonus is that it is the only lodge located right at the foot of the primary forest. From other nearby lodges it is quite a walk to reach the access point to this forest and, given the heat we experienced, this is a serious consideration. This place really is Malagasy Magic.
Left wanting more
Also worthy of a mention is Manafiafy where we spent the last few nights. This was incredible accommodation; spacious, private and set right on a beautiful beach with only a local village nearby. Given that it was a strenuous three hour journey on a very rough road, we never ceased to be amazed at how they managed to provide such wonderful food. If you should think of staying there, bear in mind the three hour transfer — we've traveled some rough roads in the past but this one is not for the faint hearted.
We have always said that we'd never return to a place as there are so many other fascinating places in the world to visit, but we will go back — soon. There is still so much else to see and experience.