Julian Kenyon and his family took a road trip along California Highway 1 in the USA with Audley. Read about their adventures as they traveled from San Francisco to San Diego.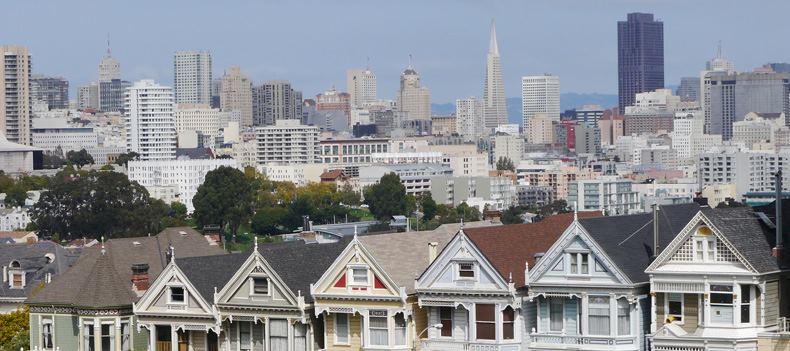 A west coast road trip in Mustang Sally
San Francisco
It's true what they say San Francisco does sparkle at night. I was sitting in The View, a restaurant on the 39th floor of the Marriott Hotel on the corner of Fourth and Mission. This was the second night of our California fly-drive — a keen amateur photographer; I had been determined to capture San Francisco 'lights on' as it were. Looking through what resembled a giant spider's cobweb of windows with my camera poised, we watched enchanted as the city's skyscrapers came to life. In the distance the lights on the Bay Bridge seemed to have a pulse of their own, matching the beat of The View's resident pianist. Cocktail in hand, surely life couldn't get much better.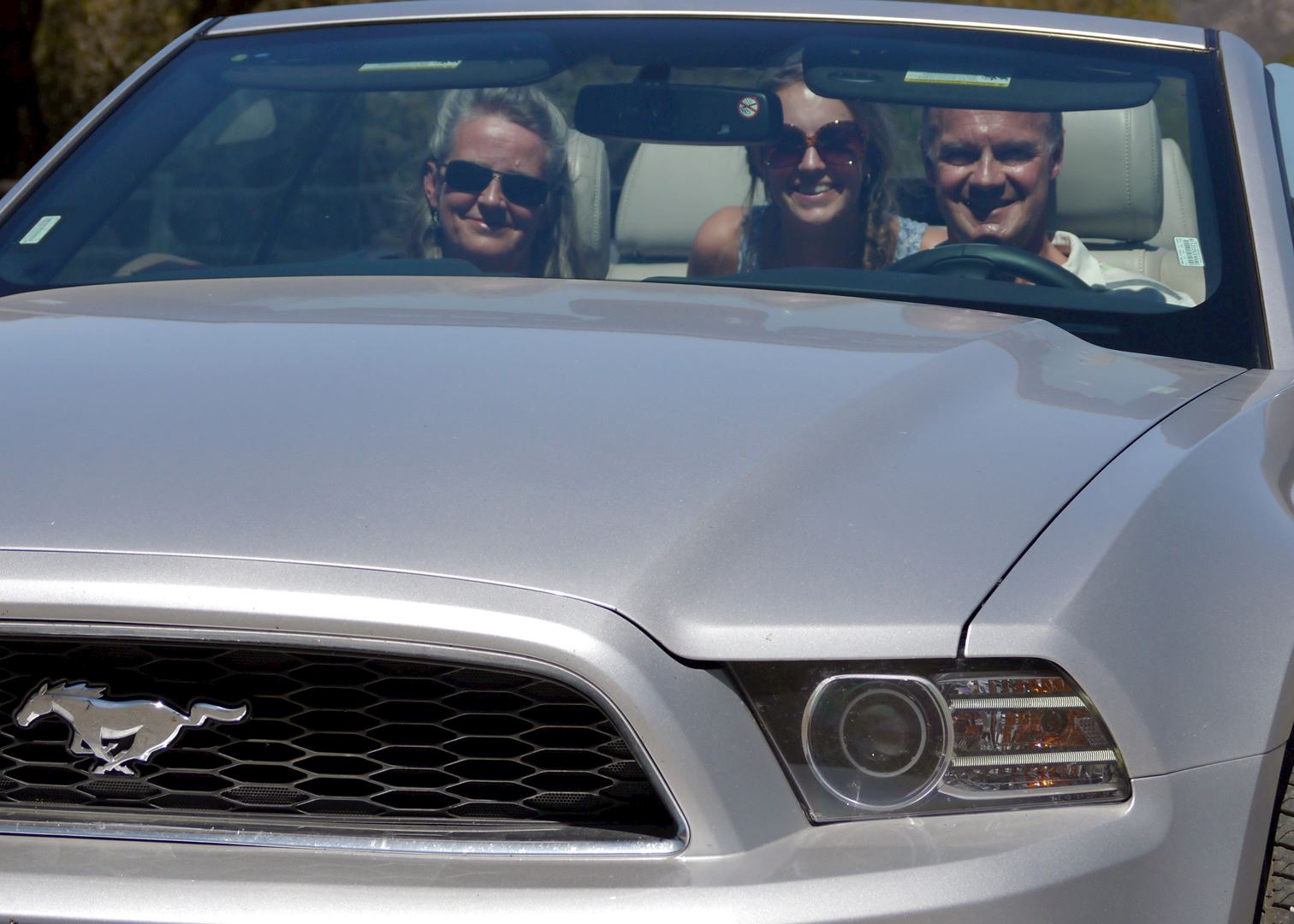 This was the start of our USA road trip, which would take us from San Francisco to San Diego via Napa and follow the Pacific Coast Highway, otherwise known as California Highway 1. Our mode of transport, a Mustang convertible, the original American 'muscle car', which only added to the authenticity of our trip.
San Francisco is one of the world's great walking cities, with a pair of stout shoes and an on/off 24-hour All Loops bus pass you can cover Height and Ashbury, Japantown, Golden Gate Park and Nob Hill, mixing hippy, oriental and well-to-do America in a pretty short space of time. Don't be put off by the touristy rooftop bus tours, it's a great way to view the city and the conductors are hugely entertaining with some wonderfully amusing stories about the city and its residents.
For foodies, San Francisco is heaven; you can eat breakfast, lunch and dinner in a different restaurant every day of the year and never eat in the same establishment more than once, having said that, one of our favorites was Scoma's on Pier 47. Fresh fish is plentiful on the west coast and Scoma's serves up some of the best. As our waitress informed us, it was also a favorite haunt of Pierce Brosnan, though much to the disappointment of the rest of my party he wasn't there that day.
Napa Valley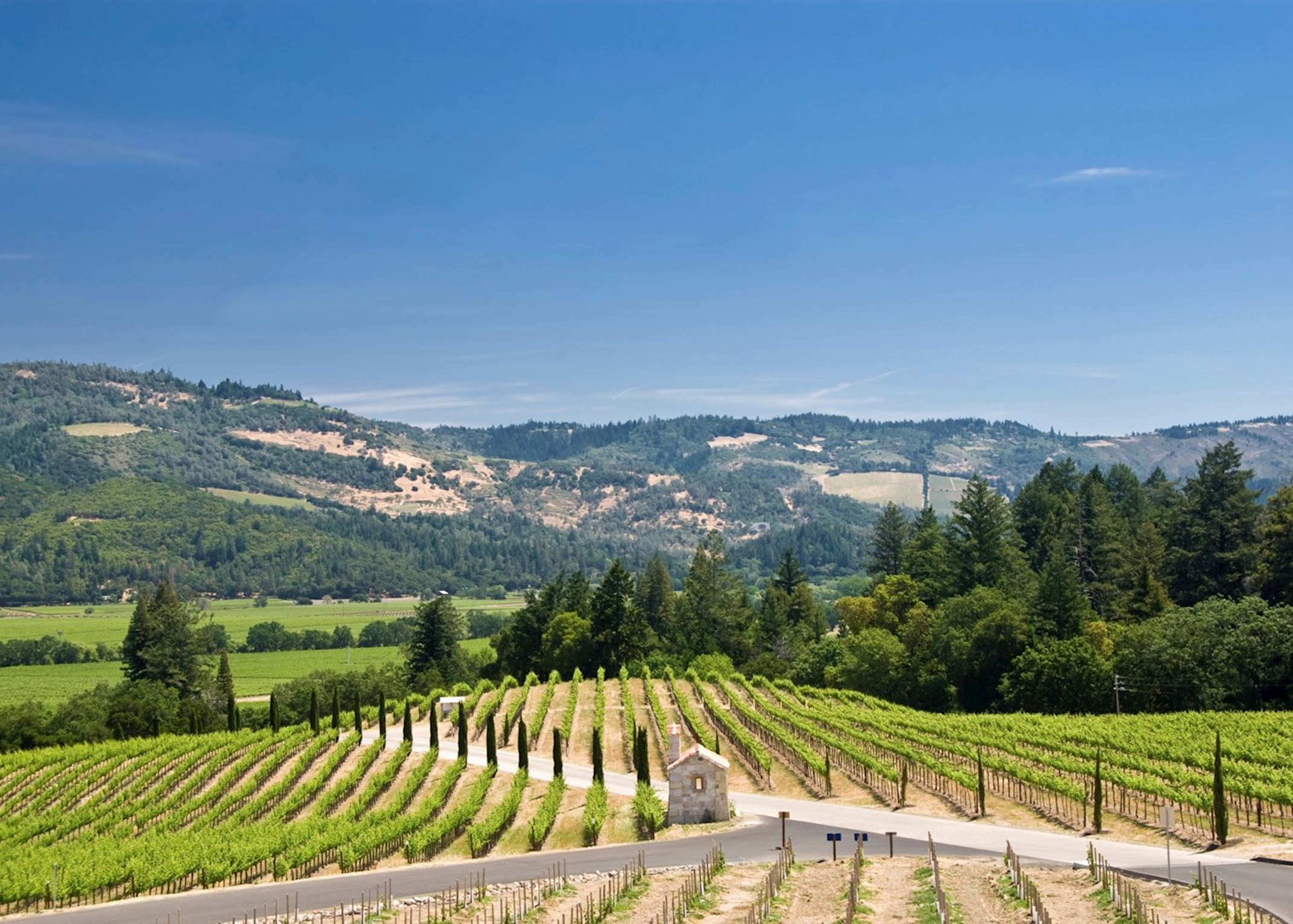 Napa is a two hour drive north of San Francisco and it wasn't long before we started seeing the regimented rows of vines that typify the Valley. You can't possibly visit Napa and not take in a wine tour. These are well organized and your guide will collect you from your hotel where you will meet your other wine connoisseurs. The day is spent visiting a variety of vineyards and sampling their delights as well as learning about the delicate process of managing the vines though this becomes hazier as the day progresses. Each vineyard charges around $15 for the privilege of sampling and it is wise to pace yourself.
As you would expect of a wine growing region there are some culinary delights to behold, chief among them is Morimoto on Main Street in Napa. Best described as a fusion food restaurant, Morimoto's menu includes such delights as pork gyozo served with garlic chives and bacon foam to angry chicken served with roasted peppers. The table staff are attentive and knowledgeable, and steered me in the direction of Ishi Yaki Buri Bop — yellow tail on rice cooked at your table in a stone bowl and truly a gastronomic delight.
Fed and watered, the following day, we headed back down the coast over the Golden Gate Bridge toward Monterey, our next stopping off point.
Hugging clifftops and sharp drops, the California Highway 1 is one of the most exhilarating drives you'll ever experience.
Monterey and Carmel
A focal point for visitors to Monterey is Cannery Row, named after the famous Steinbeck novel of the same name. Cannery Row looks and feels like a film set, the former sardine factories have been tastefully transformed into smart boutiques, trendy restaurants, galleries and hotels. At the end of the row is The Monterey Bay Aquarium, which is open daily and offers one of the world's most spectacular displays of marine wildlife including a two-story sea otter exhibit.
Down town, Fisherman's Wharf is a great place to take in Monterey. Pick up some clam chowder and stroll down to Wharf II to find the heart of the area's thriving fishing industry.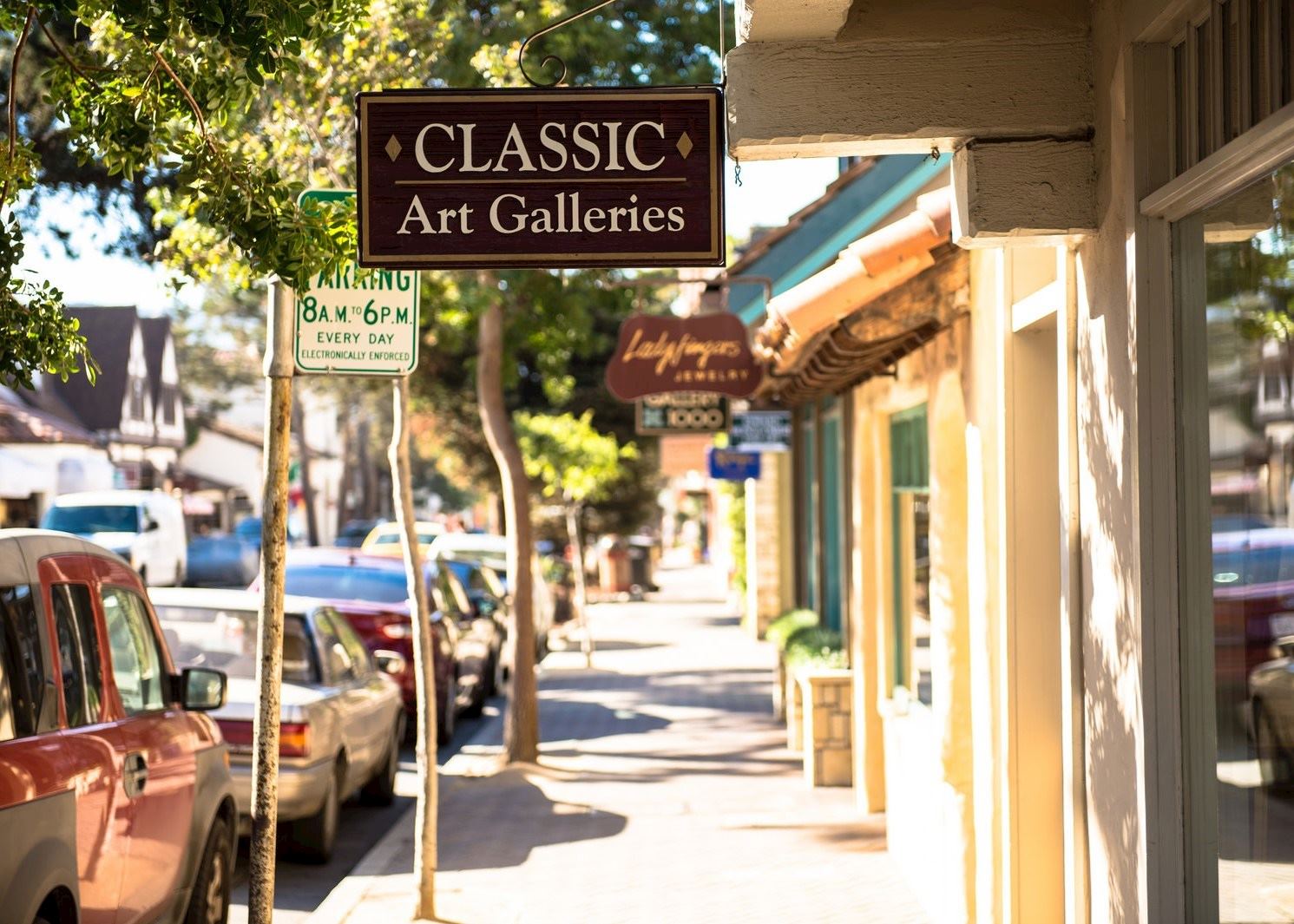 The neighboring streets of Pacific Grove, apparently one of the world's most romantic destinations, are a residential area overlooking the bay; where classic timber-faced houses in a variety of vivid colors draw on California's colonial past. Nearby Carmel, famed for once having Clint Eastwood as its mayor, can best be described as an upscale village of quaint colorful cottages, restaurants, inns, shops and art galleries fronted by a broad beach fringed with Monterey pines. The village provides one of the access points to 17 Mile Drive, a scenic drive that takes you past the Pebble Beach Golf Club and an array of multi-million pound homes, all set against a magnificent Pacific backdrop, this is lottery winner country but fascinating to nose around.
From Monterey to Morro Bay we followed California Highway 1, where Mustang Sally really shone. This is one of the most exhilarating drives you'll ever experience. It's best done north to south — that way you literally hug the clifftop as you negotiate the roads' narrow shoulders and sharp drop offs.
San Simeon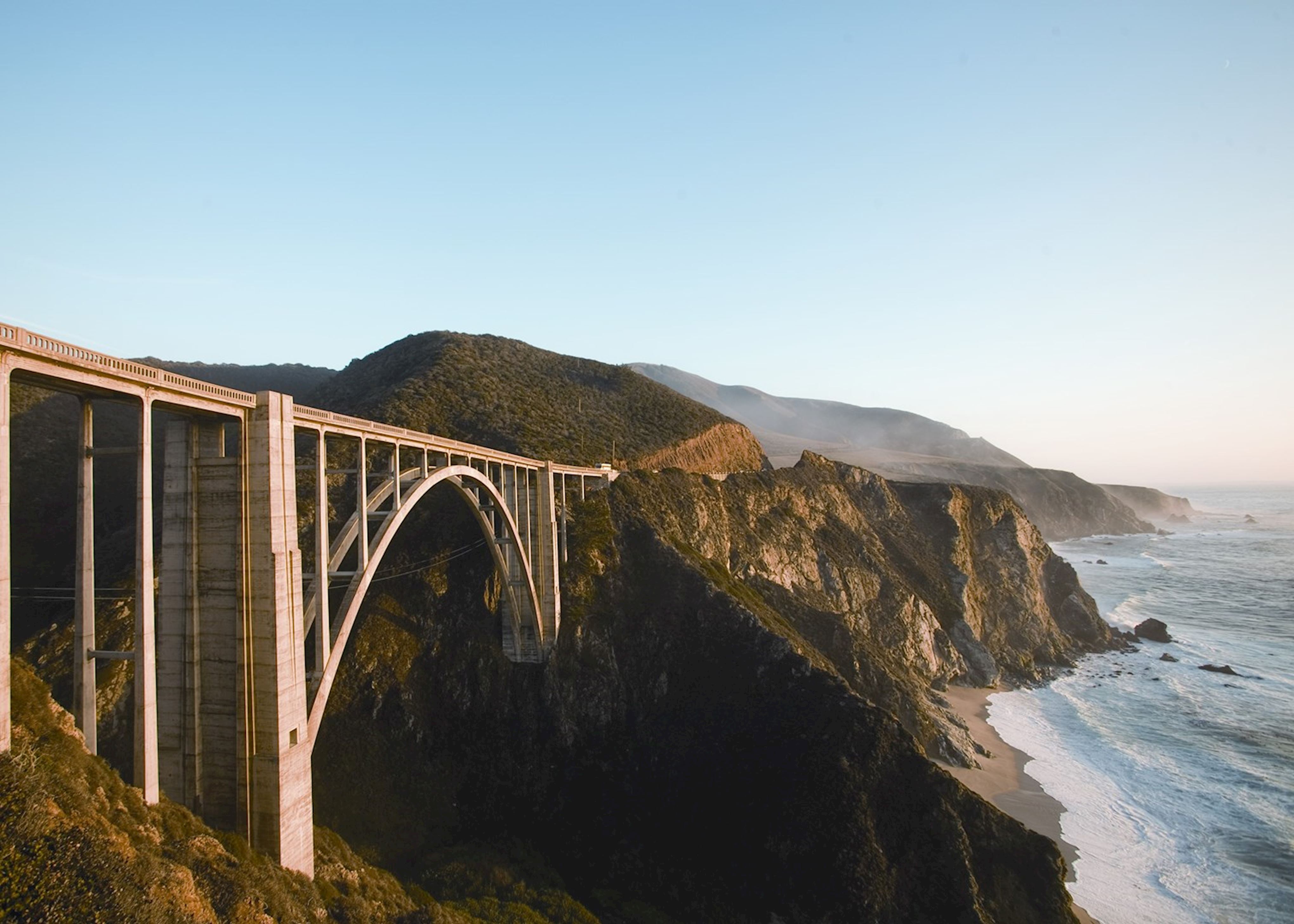 The drive takes you over the Bixby Bridge through to Big Sur, which extends 90 miles south to San Simeon. This is a place of elemental power where the Pacific waves are beaten to froth against the ragged rocks that fringe the coastline. Farther south, the landscape mellows to oak-studded hills as the road passes Hearst Castle — our next stop.
Completed in 1947 by Randolph Hearst and his architect, Julia Morgan, the estate is stunning in every way. Imagine yourself on the set of The Great Gatsby. The house is packed with art treasures and surrounding gardens, and Neptune Pool is truly magnificent.
Pismo Beach and Santa Barbara
Further down the coast you arrive at Pismo Beach, where we discovered the Cracked Crab. Renowned for its shellfish, the house speciality, a bucket of crab and shellfish will be unceremoniously dumped on your table for all to dig into, who needs plates anyway.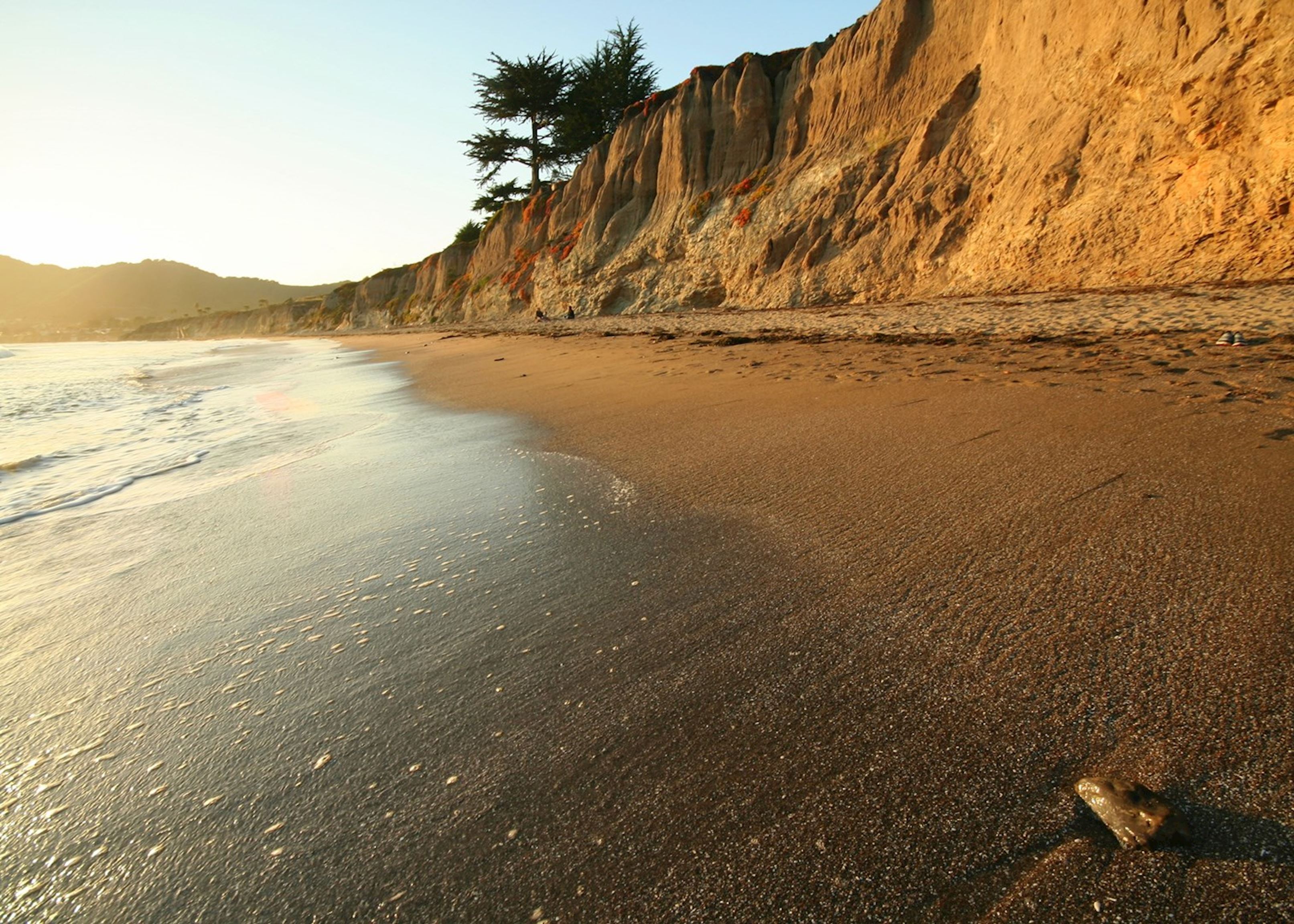 Next stop, Santa Barbara. With a refreshing Mediterranean climate, the city offers an eclectic mix of art and history. The Old Mission founded in 1786 by Franciscan monks is chief among them. After some retail therapy on State Street, which offers a mix of sophisticated shopping, we headed to The Boathouse for a relaxed evening meal. Perched on the beach, you can relax and enjoy the sea air and tuck into one of their many specialties.
San Diego
Our final stop, San Diego, is an elegant city with enormous appeal — the mild climate and white sandy beaches ensure its popularity. Here we chose to visit the city's world-famous zoo. Arriving early we avoided the queues to see the pandas and were able to criss-cross the zoo and view its many species on the overhead cable car.
We arrived back in the UK with huge smiles on our faces having experienced a magical vacation and happy memories — not to mention a few photographs.