Navigating untamed shorelines where nature calls the shots. Anchoring at remote villages for an insight into local culture. Or, using your time to spot wildlife, from orcas to iguanas. A cruise not only gives you a fresh perspective on a destination, but opens up a realm of possibilities that are otherwise off-limits.
We've handpicked ships that offer a more intimate experience while providing a wealth of modern comforts, keeping you entertained during days at sea. Silversea's fleet are among the best of the best, and below we've chosen just three options to inspire your next voyage. Cruising is only part of the experience, though — our specialists can pair your preferred route with further land-based exploration.
Wildlife encounters in the Galapagos aboard Silver Origin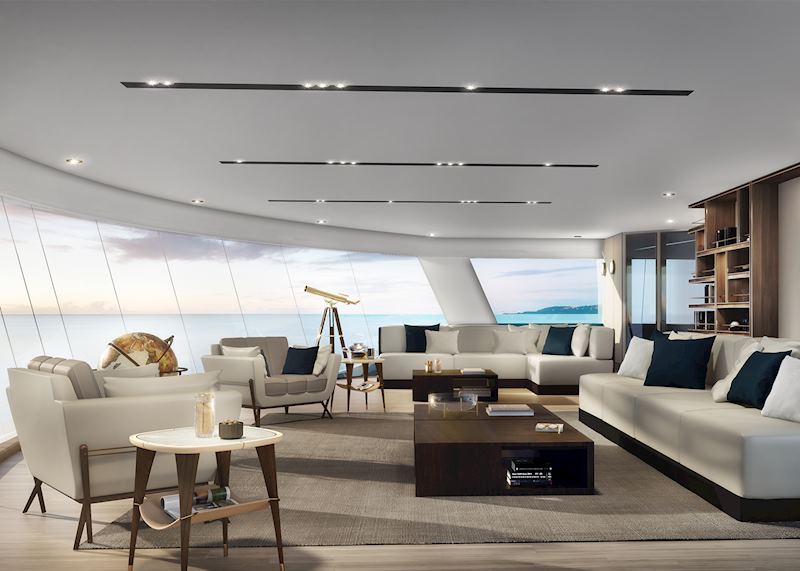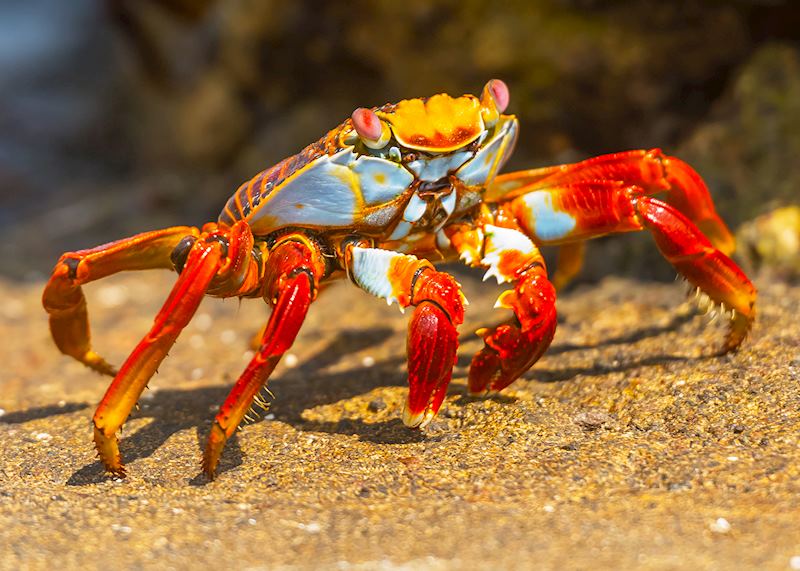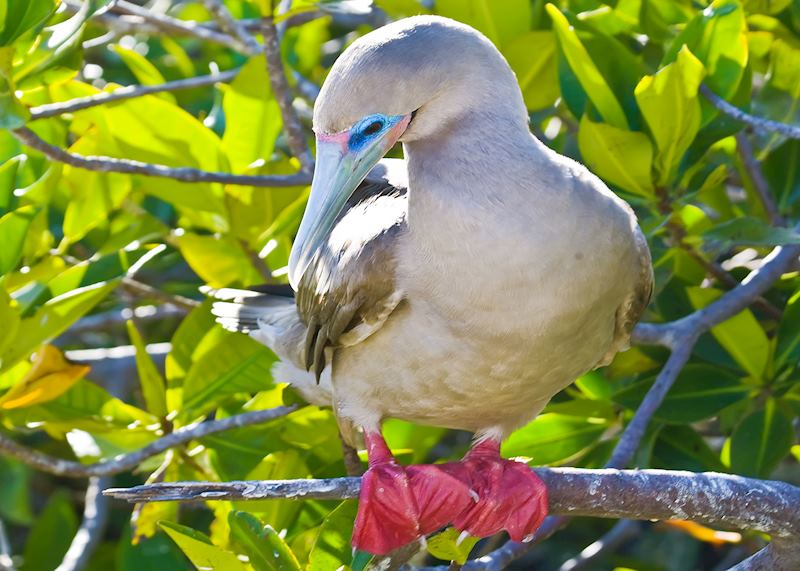 The journey: There's nowhere like the Galapagos when it comes to wildlife watching — unlike most places, you don't seek species out, you're simply a guest in their world for a few hours. The creatures here are neither encouraged by nor averse to humans, making them easy and entertaining to observe.
Over the course of a cruise on Silver Origin, you'll spend seven days visiting some of the main islands in the Galapagos archipelago, many of them covered in rope-like pahoehoe lava formations, dotted with prickly pear cacti, or hiding bird-rich coastal lagoons. At every landing, the ship's on-board guides will help you experience the islands' biodiversity in a variety of ways (see below).
Life on board: While cruises in the Galapagos offer similar shore landings and activities — which are tightly regulated by Galapagos National Park — few, if any, can compete with the comfort, style, and facilities aboard Silver Origin. Every suite comes with butler service, and all have a veranda or balcony.
There are two restaurants serving locally inspired delicacies such as fresh ceviche. You'll also find a gym, spa, and two observation lounges, one with a firepit. We particularly like the zone known as 'Basecamp', where you can meet with your expert on-shore guides and plan your activities (hiking, sometimes kayaking, Zodiac touring, or snorkeling) for upcoming landings.
Ways to explore: You could snorkel alongside sea lions, parrot fish, creole wrasses, and marine iguanas. There's the chance to kayak, or hike trails festooned with birdlife — you might be overlooked by red-footed boobies and great frigatebirds (sometimes, they'll plant themselves right in the middle of the path).
Even sitting on one of the many white-sand beaches, you'll likely see vermilion-bright Sally Lightfoot crabs scavenging along the shoreline. And, from June to August, you'll be able to watch the mating dances of blue-footed boobies, while waved albatrosses perform their joyous beak-clacking display from March to January.
Get me there: Pair a Silver Origin Galapagos cruise with time in Costa Rica to experience some entirely different ecosystems, including rainforests and cloudforests, which have their own compelling wildlife.
Into Alaska's wilderness aboard Silver Muse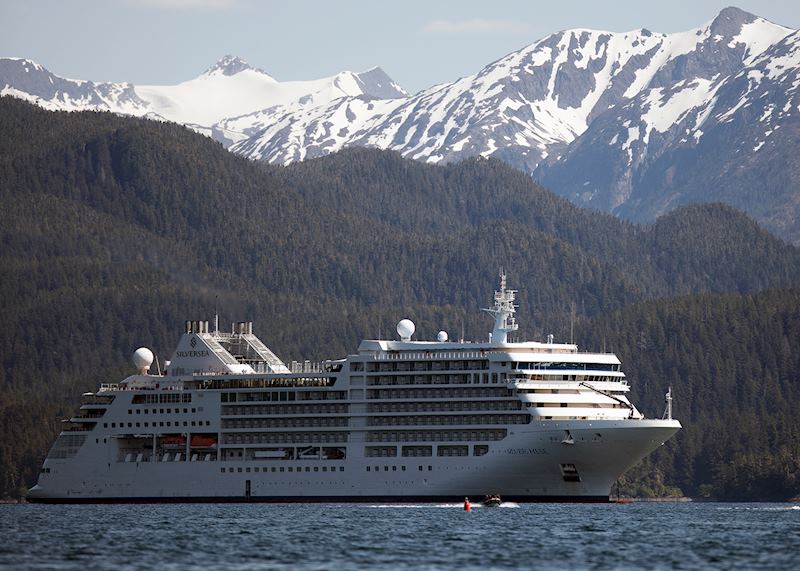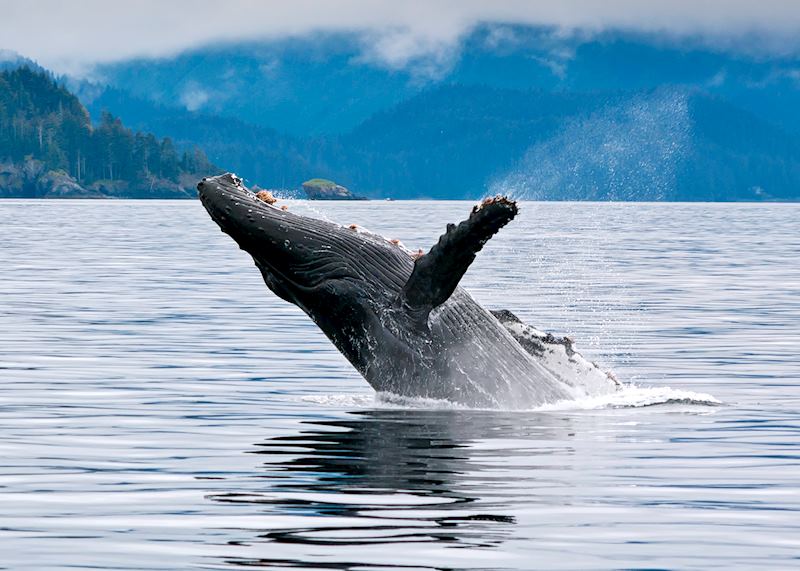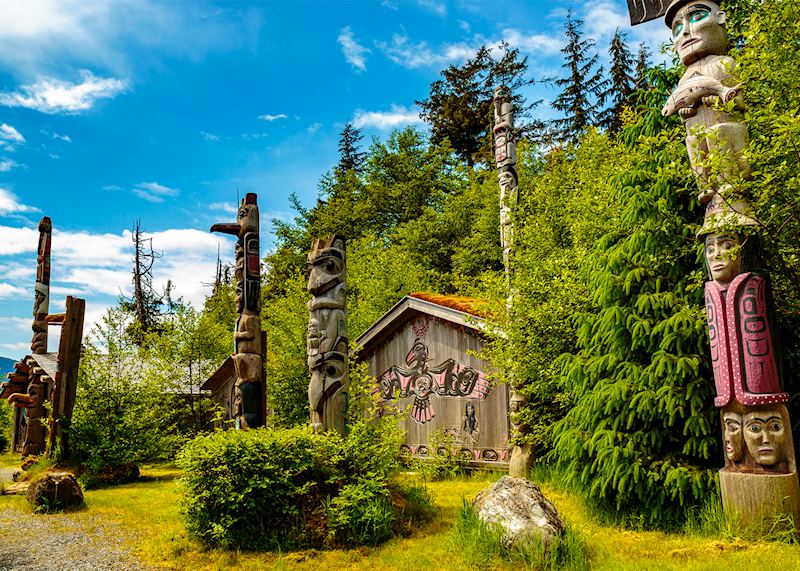 The journey: Blue-tinged glaciers calving with a crash into dark waters. The flukes of a humpback whale rising above the waves before slowing sinking back into the depths. And, along the shore, remote villages steeped in First Nations culture and Gold Rush heritage, backed by distant mountain peaks. Cruising the Inside Passage between Vancouver and Seward takes you along Alaska's barely touched coastline, weaving between fir-covered islets, remote bays, and pristine fjords that are impossible to reach by road.
Life on board: Silver Muse accommodates up to 596 guests in its exceptionally spacious suites, each of which has a generous picture window (most leading out to a private balcony), an en suite bathroom, and butler service.
When not out exploring, you can relax in the spa or up on the pool deck, kick back with a book in the library, and enjoy performances in the Venetian Lounge. There are also eight dining venues to choose from, many of them included in your voyage, ranging from a grill restaurant with ocean views to Japanese, Italian, and French options.
Ways to explore: You might join guided hikes through temperate rainforest, looking out for black bears and bald eagles; take a sightseeing flight for a bird's-eye perspective over glacier-clad mountains and the island-scattered coastline; or explore narrow straits by kayak or Zodiac, getting up close to icebergs.
There's also a chance to uncover the area's history, whether you're wandering among the intricately carved Tlingit and Haida totem poles at Ketchikan's Heritage Centre, or journeying along the historic White Pass & Yukon Route Railroad through mountains, gorges, and waterfalls as you follow in the tracks of 19th-century gold prospectors.
Get me there: You can cruise aboard Silver Muse as part of a wider trip through Canada and Alaska that includes a stay in a wilderness lodge and time in Vancouver.
Australia & New Zealand in style aboard Silver Muse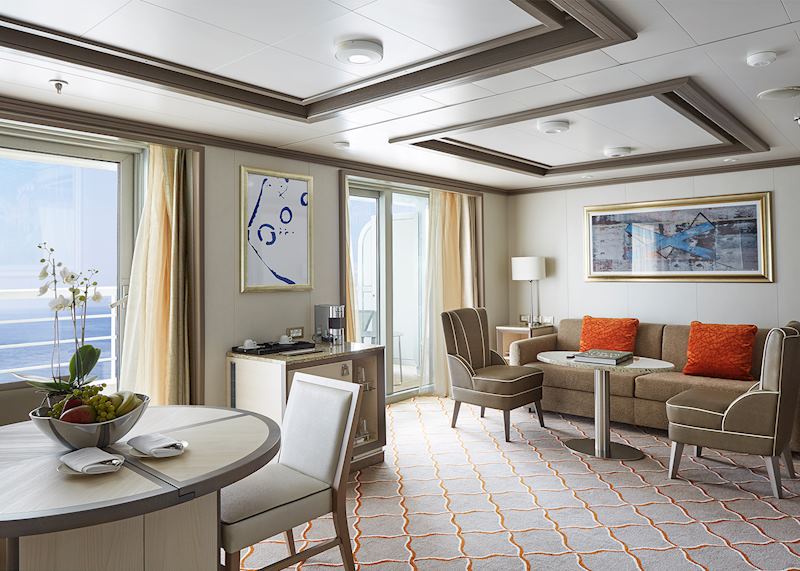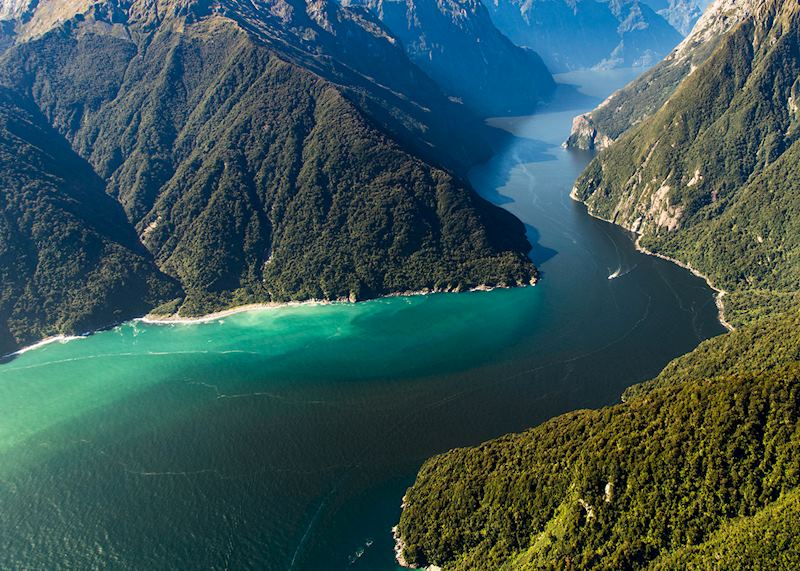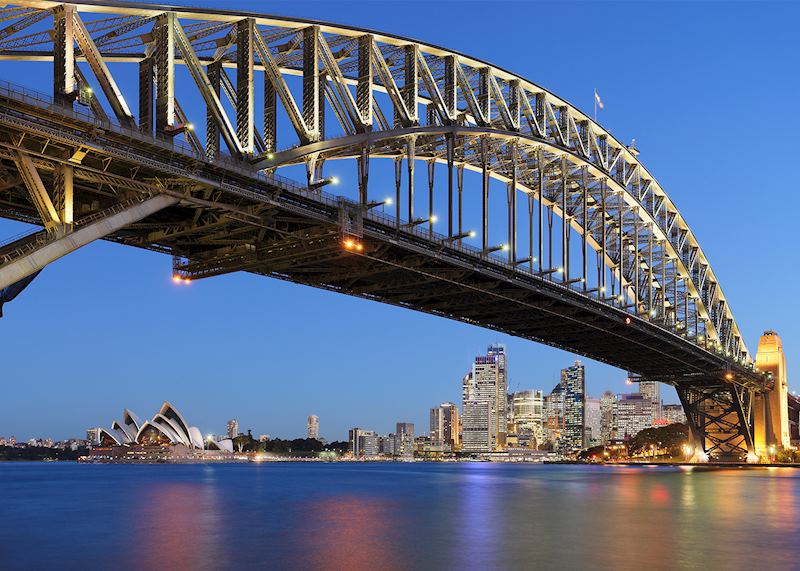 The journey: You'll start your voyage with aplomb, sailing right out of Sydney Harbour's Circular Quay with a front-row seat of the Sydney Opera House and Sydney Harbour Bridge. You'll then call into Tasmania before crossing the Tasman Strait and exploring New Zealand's South Island, hugging its east coast as you journey north toward Auckland.
New Zealand's scenery and personality shine throughout. You'll experience the waterfall-doused, sheer walls of Milford Sound and its quieter cousins, Doubtful and Dusky sounds. But, you'll also call in at slightly under-the-radar spots, including the town of Akaroa, which bears a tinge of provincial France.
Life on board: We've already touched on the experience of sailing aboard Silver Muse above, but given that some of your days will be spent entirely at sea or cruising the Sounds, this is a voyage where having a Veranda suite really pays dividends. You'll be able to sit back and view the standout scenery — from Sydney Harbour to New Zealand's coastline — in total privacy.
Ways to explore: There are so many ways to experience Australia and New Zealand on this cruise — it really depends on what arouses your curiosity. You might take a tour of Lord of the Rings filming locations near Wellington, admire the geothermal theatrics at Rotorua, go whale watching in Kaikoura, or sea-kayak off the Otago Peninsula, keeping an eye out for cormorants, royal albatrosses, and New Zealand fur seals.
There's also the chance to spend two days in port in Australia, including an opportunity to explore Tasmania, where you'll find a thriving artisanal food scene along with excellent walking. You can also spend a day exploring the coffee- and culture-loving city of Melbourne or touring the nearby Yarra Valley wineries.
Get me there: Your Sydney to Auckland voyage is an adventure in itself, but you can also bookend your trip with extended time in either Australia or New Zealand — perhaps by escaping to New Zealand's Bay of Islands, or road-tripping from Sydney to Brisbane.