Canada's northernmost territory — Nunavut — is the ancestral homeland of the Inuit people. This is where you will find the fabled Northwest Passage, a sea route sought by generations of explorers.
Baffin and Ellesmere Islands, Lancaster Sound, Bylot Island, the Boothia Peninsula and King William Island are just some of the geographical highlights of this remote and starkly beautiful landscape. Stay in a lodge or take an expedition cruise to see the wildlife and explore the highlights of this spectacular wilderness.
Canada itinerary ideas

Start thinking about your experience. These itineraries are simply suggestions for how you could enjoy some of the same experiences as our specialists. They're just for inspiration, because your trip will be created around your particular tastes.
View All Tours in Canada
Canada's Arctic, the Yukon & Prairie Provinces highlights
Spot beluga whales in Seal River
For the ultimate wildlife experience, visit Seal River Heritage Lodge, a remote wilderness setting where it is possible to see wild polar bears roaming the tundra and beluga whales.
View polar bears in Churchill
Seeing polar bears sparring or a mother and cub play from the safety of a tundra vehicle is a truly unique wildlife experience. Travel during early November to see the bears when they are most active.
Watch black bears in Riding Mountain National Park
An island of wilderness situated in the middle of the vast Manitoba prairies, Riding Mountain National Park is one of the best places in Canada to see black bears in the wild.
Explore Whitehorse and the gold rush towns of the Yukon
The Yukon's capital, Whitehorse, is a busy small town but elsewhere the population is hugely outnumbered by the wildlife. Small, gold rush towns offer a sense of times gone by and from late August onward the Aurora Borealis is often visible.
Visit the national parks and lakes in the Northwest Territories
The Northwest Territories have excellent wildlife viewing, including herds of wild bison in Wood Buffalo National Park and caribou, moose and bears. Nahanni National Park's canyons are deeper than the Grand Canyon and its waterfalls are twice as high as Niagara Falls. To the north, across a landscape of lakes and stunted forests, lies the Great Bear Lake.
Our favorite places in Canada's Arctic, the Yukon & Prairie Provinces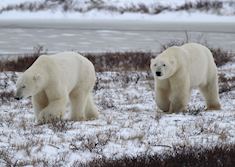 The little town of Churchill is situated in northern Manitoba on the edge of Hudson Bay. It is probably the best place in the world for polar bear spotting.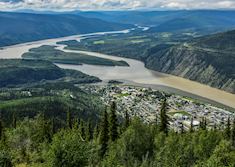 Few places in Canada evoke such a strong sense of history as Dawson City, now registered as a National Historic Site. Experience the wooden boardwalks, historic saloons and wooden houses.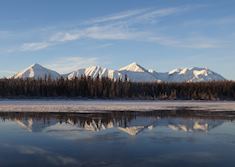 Established in 1972, this gem of a park covers 21,980 square kilometers is home to Dall's sheep, grizzly bears, moose, lynx, wolves, as well as golden and bald eagles, arctic terns and falcons.
Great places to stay in Canada's Arctic, the Yukon & Prairie Provinces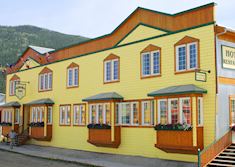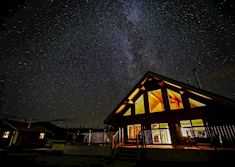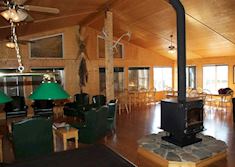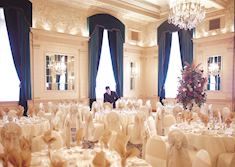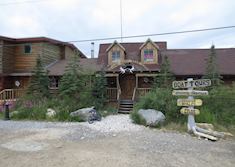 Churchill and Northern Manitoba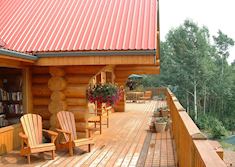 Churchill and Northern Manitoba