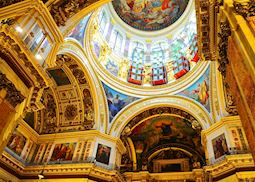 Russia
See the many treasures of the Hermitage, one of the world's best art galleries.

Visit the Peter and Paul Fortress, the city's first permanent building.

See the Catherine Palace and marvel at the phenomenal wealth of the Tsars.

Explore the beautiful canals and grand buildings of one of the world's prettiest cities.