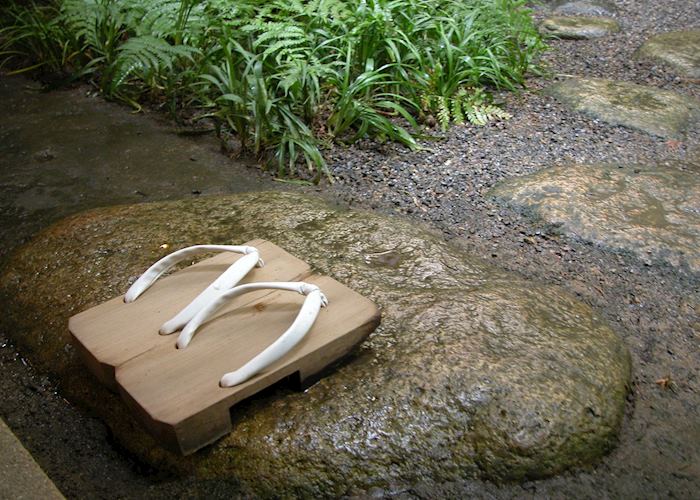 Stay at Tawaraya, Kyoto
There is a prevailing sense of calm and quiet at the Tawaraya and a stay here should leave you rested and revived, aided not least by the solid hinoki wood baths in each room.
Tawaraya, Kyoto, Japan
This famous historic inn, over 300 years old, is commonly regarded as simply the best ryokan in Japan. The word 'simply' has particular relevance here, as the charm lies in its understated elegance and straightforward approach to hospitality. From the moment you arrive, you are immediately eased in to the relaxing atmosphere by always attentive but never over-bearing staff. It is unlikely that you will come across other guests, as the pampering really does appear purely for you and you alone. Each guest room, it must be said, is sparse, and therein lies the elegance. The clear lines and void spaces demand peace, but when you begin to explore your room more deeply, you will find a fridge, a flat screen TV and most other amenities discreetly stowed away behind delicate shoji paper screens or sliding cupboards so as not to spoil the aesthetic of the room.
Much is made outside of Japan about the art of feng shui (Chinese by birth but embraced by the Japanese) and the Tawaraya is a perfect example of how the aesthetics and planning of a room or indeed entire building can affect the atmosphere within. Integral to ryokan's architecture is the central Japanese garden, which changes in character along with the changing seasons. Rooms look out over or open directly on to the garden and it is quite serene at dusk. There is a prevailing sense of calm and quiet at the Tawaraya and a stay here should leave you rested and revived, aided not least by the solid hinoki wood baths in each room which are ideal for soaking away the hectic sightseeing that Kyoto often demands.
Dinner is as important as your sleeping arrangements here, with perfect kaiseki cuisine served nightly in your room by your personal kimono-clad attendant. Each course (usually 5-6 savoury and one sweet) uses local ingredients or seasonal delicacies and the flavours and textures are carefully balanced so as not to overwhelm the palate. Your meal will usually consist of a sashimi appetizer, a main fish course, a smaller meat course, a main meat dish, tofu, vegetables and a sweet of bean paste cake or seasonal fruit. There will likely be items that are unrecognisable or unusual in taste or texture but each will have been carefully prepared in-house for you that day, so it is worth trying everything at least once!
Speak to someone who's been there
Start planning your tailor-made trip by calling one of our Japan specialists at 1-855-834-8210
Kyoto itinerary suggestions
Nearby accommodation
Nearby places
Places & hotels on the map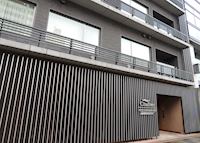 Situated just off Kyoto's main Karasuma Dori, the Citadines boasts an excellent location. It makes a convenient, comfortable stay for travellers, with stylish décor and modern amenities.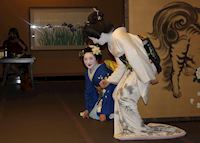 Maiko are trainee Geisha (Geiko in Kyoto dialect) who train for six years before becoming fully fledged Geisha. They learn skills such as dance, singing, instrument playing as well as how to entertain guests with conversation.
Explore around the Gion district and other parts of Kyoto to help shed some light on the exclusive and mysterious world of the Geisha and other aspects of Japanese culture.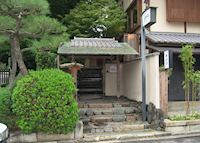 The Hatanaka Gion in Kyoto is located close to Kiyomizu Temple and Yasaka Shrine. It spreads over the wooded hillside, making it a peaceful retreat from the frenetic downtown area.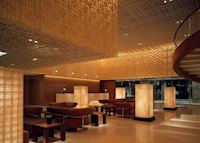 Providing a relaxing stay with all the comforts of an international chain, the Hyatt is a great option when visiting Kyoto. It is clear that the designer of the hotel paid close attention to detail adding thoughtful Japanese touches throughout.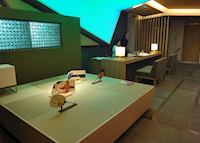 Hotel Kanra is a great boutique hotel offering spacious modern rooms centrally placed for sightseeing in Kyoto. The integration of Kyoto style, whether it is in the hotel's cuisine, décor or design, will make your stay in Hotel Kanra enjoyable and relaxing.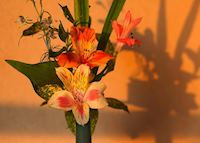 Take the opportunity to learn more about a traditional Japanese pastime of your choice. These courses are instigated and run by the Women's Association of Kyoto and you will visit the home of one of the members.
Like nearby Kyoto, Nara was once the Japanese capital and a source of enormous cultural and religious outpourings. Unlike its more celebrated neighbour, however, Nara has survived relatively untouched by modern advances and remains a relaxed town dotted with temples, shrines and parkland.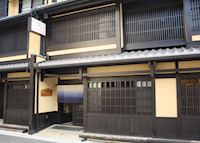 The Sakura Ryokan is only a 10 minute walk from Kyoto Station and offers an excellent stay at a fraction of the price of some of its more distinguished neighbours.