My travels in Thailand 2017
Southeast Asia specialist Hannah took this short video on her recent visit to Thailand in Southeast Asia. She walked across bamboo bridges near Mae Hong Son, visited the Elephant Valley Sanctuary at Chiang Rai, made coffee, trekked to waterfalls and saw the wildlife of Khao Yai National Park.
Related Links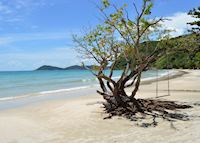 The pristine, tropical beaches of Thailand have always been alluring to travellers. We highlight some of our favourite beaches and properties, all of which can be incorporated into a tailor-made itinerary, offering an idyllic end to your journey in Southeast Asia.
Thailand's top beaches and resorts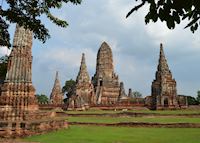 To travel to Thailand and only see the beaches is to miss a magical and enthralling experience. This guide delves more deeply into what you can see and experience in this diverse country.
Thailand highlights guide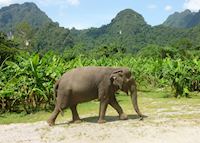 In-between the modern cities and venerated temples, Thailand has one of the highest percentages of protected land of any nation in the world. Discover how Thailand's varied typography can take you from thick, waterfall-strewn cloudforest to primary rainforest, across elephant-trodden grasslands and into azure waters where turtles swim.
National parks in Thailand