After graduating from university I packed my bags to embark on my year long travels and it was during this that I first visited Australia.
It didn't take long to realise that Australia is home to some of my favourite things; beautiful contrasting landscapes, sunny coastal walks, long road trips and exotic animals. After working in Perth for four months, I flew to the east coast and took the long drive down to Melbourne, taking in the incredible sights along the way. Then, on my last trip with Audley, I had the privilege of visiting the Red Centre, where I gained my first insights into the fascinating aboriginal history and culture.
Due to Australia's vastness and variety there's no one-size-fits-all trip, so a tailor-made trip put together by a specialist like myself is essential. I'm here to share my passion, experiences and expertise to ensure the perfect trip is created for you.
Speak to Paige

Start planning your trip to Australia with Paige
Q&A with Paige
What's your most vivid travel moment?
I once stayed in a secluded and cosy property in in the Grampians National Park. One morning, just after dawn, I made a coffee and sat outside for ten minutes before a big day of hiking. Despite thinking I was alone, it turns out I wasn't. After hearing a rustle nearby I noticed that I was accompanied by a small family of kangaroos; a mum, dad and joey. They came incredibly close and the four of us sat together enjoying the peace and tranquility. Safe to say it'll be a hard coffee spot to beat.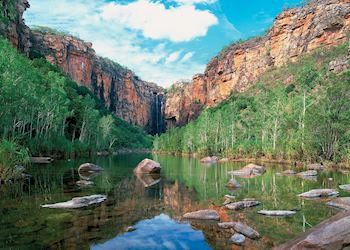 Where would you like to travel to next?
The rich, red land of the Outback personifies Australia for me, but surprisingly, the Top End of the Northern Territory is green and tropical, so waterfalls and rivers are in abundance. Swimming in the waterholes and taking a helicopter ride over the Katherine Gorge, are therefore next on my list.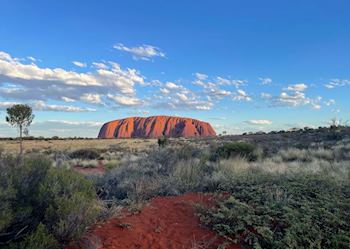 Your best piece of travel advice?
Australia is an enormous country, offering so much variety that it's impossible to see it all in one trip. Trying to fit in too much into one trip risks only skimming the surface of what this fantastic country has to offer. I therefore recommend prioritising a few things you'd like to see and do the most and experiencing these elements thoroughly on each trip. You can then explore other areas on your next visit.