With many clients choosing to travel for two weeks, due to work constraints or other reasons, we have created a breakdown of the perfect 14 days to spend in some of our favourite destinations. Audley Japan specialist Marc, discusses his perfect 14 days in Japan.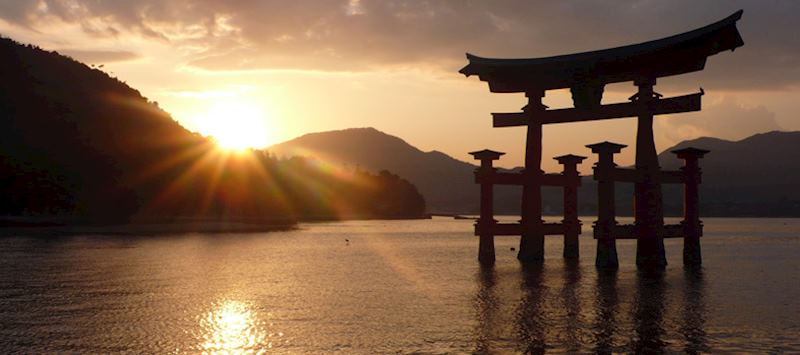 Visit Japan

From the stunning landscapes of Hokkaido in the temperate north to the subtropical islands of Okinawa in the south, the calm of Japan's Zen temples, the majesty of its ancient castles, the peaceful beauty of Mount Fuji and the neon-lit urban futurescapes of Tokyo make this one of our favourite and most rewarding destinations.

View our Japan tour ideas
I have been lucky enough to travel all over the world but no country, in my opinion, can quite match Japan. It's an extremely foreign place to visit, different on so many levels and I think it is this, coupled with the juxtaposition of the old and the new, that makes it so fascinating.
My trip would have to be at a leisurely pace with a mixture of town and country. I like to meet the locals, visit some of the major sights, as well as exploring some of the more off-the-beaten-track places. I also love food, so my perfect itinerary would have to include at least one cookery lesson along with plenty of visits to good quality, local restaurants.
Accommodation-wise I would opt for a smattering of top-class hotels, ryokans, mixed in with a handful of boutique and character properties. I would choose to visit Japan in the Autumn when it is a little less crowded and you get those wonderfully crisp clear days. It is also the time of 'Koyo' or changing of the leaves and this makes the countryside come alive with deep reds, golds and oranges.
Days 1 to 4: Tokyo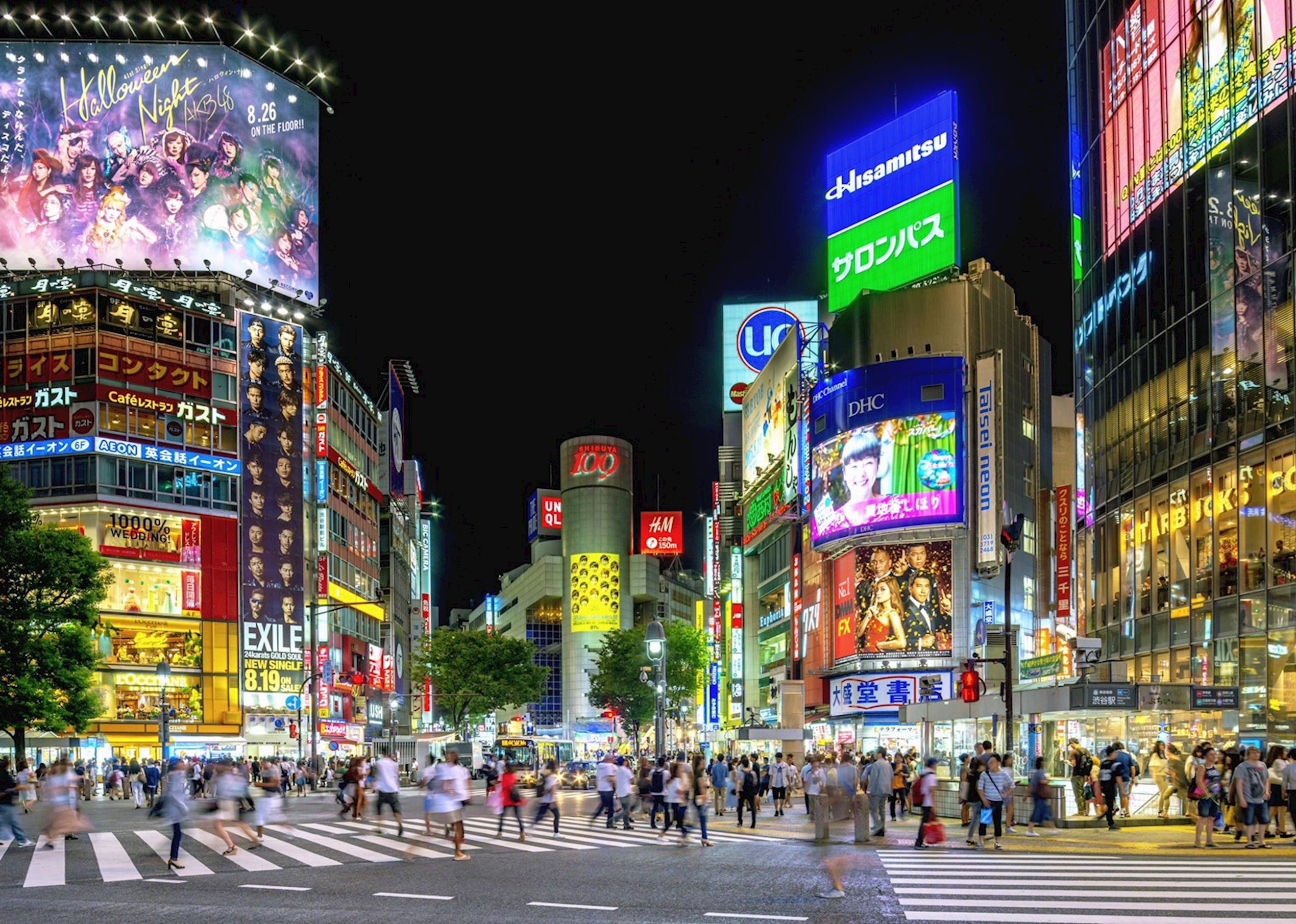 The trip would begin in Tokyo. This is an amazing metropolis and one I will never tire of visiting. The sheer size of the city is incredible with swaths of skyscrapers intertwined with every imaginable type of transport, blazing neon lights and hordes of people rushing about their daily lives. It is, however, riddled with contradictions and away from the blaring sales pitches of Shinjuku or Akihabara you can wile away your time in the many peaceful parks and temples which hint at a less frenetic, bygone era.
Four nights would be ideal and I'd make sure I get up early to visit the fantastic fish market at Tsukiji — this is the world's largest fish market and is buzzing with life in the early mornings. You can see all manner of fish and seafood including huge yellowfin tuna. Having strolled around the markets I'd then indulge in the freshest sushi breakfast ever.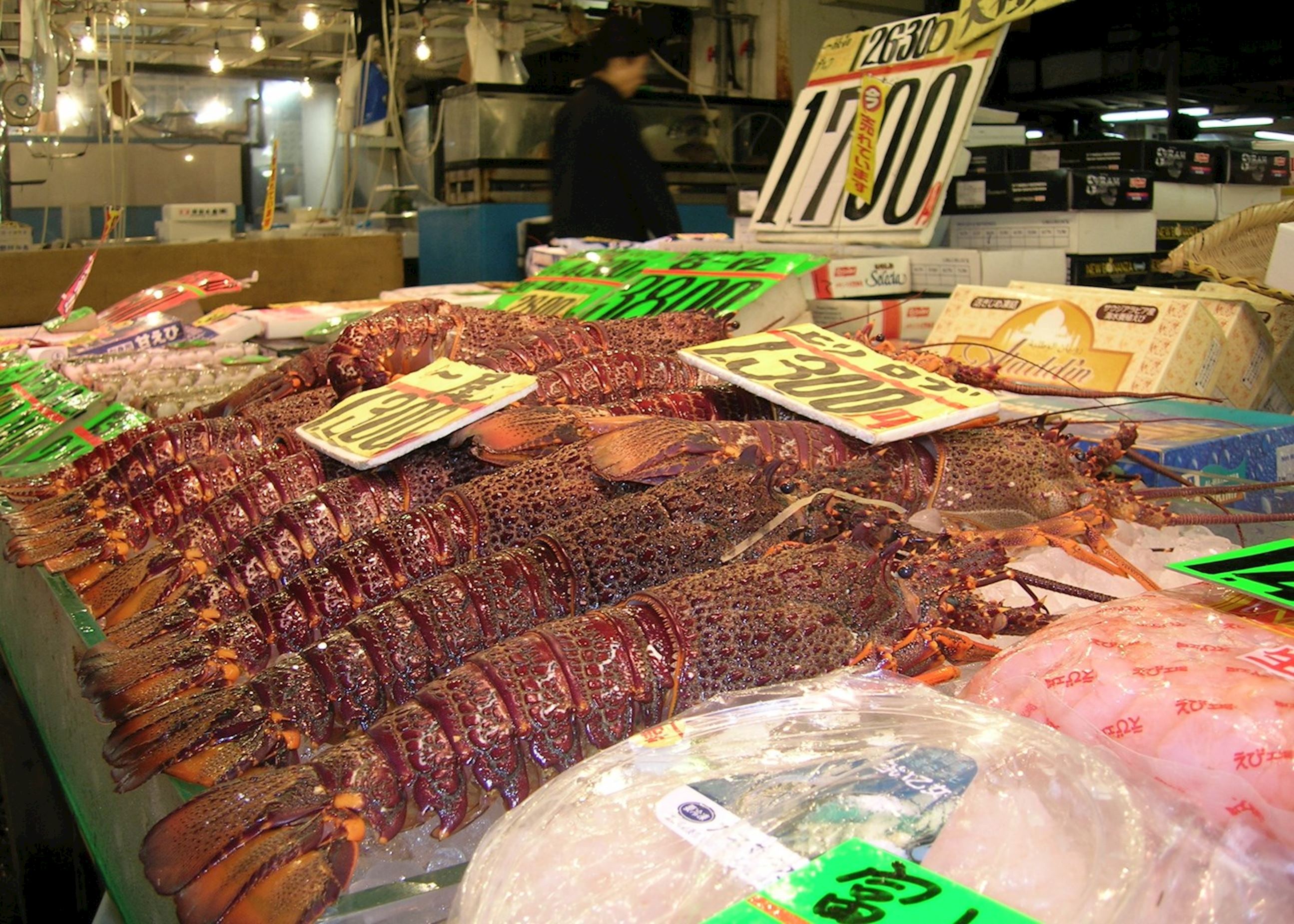 Other notable sights would include the futuristic man-made island of Odaiba, the skyscraper district of Shinjuku and the famous Hachiko crossing at Shibuya. Laidback Shimo Kitazawa and the tranquil Hamarikyu gardens would also be on my list and I'd try and time my trip so I could be in Harajuku on a Sunday to see all the latest fashions of Tokyo's youth. There are a host of accommodation options in Tokyo but while exploring the city my favourite place to stay is the Peninsula; the newest addition to a suite of luxury five-star hotels in the city and one that boasts views over the Imperial Palace — a great location to begin any trip.
Days 5 to 8: Tsumago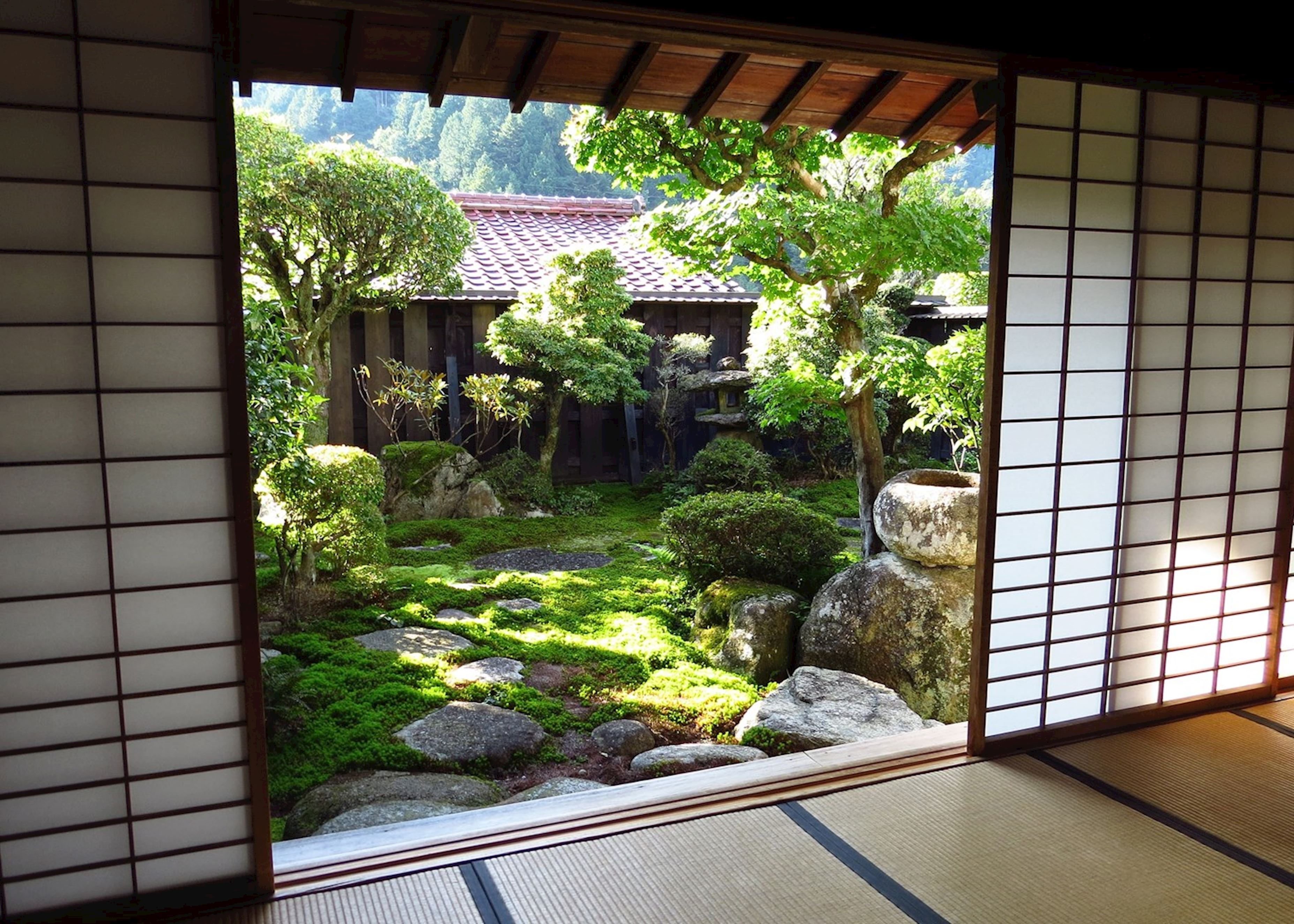 Leaving Tokyo behind I would then make my way to the tiny postal village of Tsumago in the Kiso Valley. This is very much rural Japan and an almighty contrast to Tokyo. Protected by a local charter which forbids any satellite dishes, TV cables, phone lines or street lights, Tsumago offers a real taste of traditional Japan, with its dark wood lattice fronted buildings which line the lantern-lit cobbled streets. I'd stay at the family run Fujioto Ryokan which is a firm favourite of mine and, although the actual accommodation is simple, aesthetically it is stunning with rooms looking out onto manicured Japanese gardens complete with Koi carp. The food is also delicious. Mr Fujihara serves up delicious, locally sourced kaiseki meals, which consist of a variety of small dishes all served at the same time. The meal starts with an assortment of appetisers, some delicious, some, such as bee larvae, maybe not so! All this is followed by some fine pieces of sashimi, then grilled trout (caught fresh out of the river that day), along with a succulent beef dish (sometimes served on a hot plate or in a bubbling nabe pot), and rounded off with a cleansing miso soup.
Days 8 to 10: Kyoto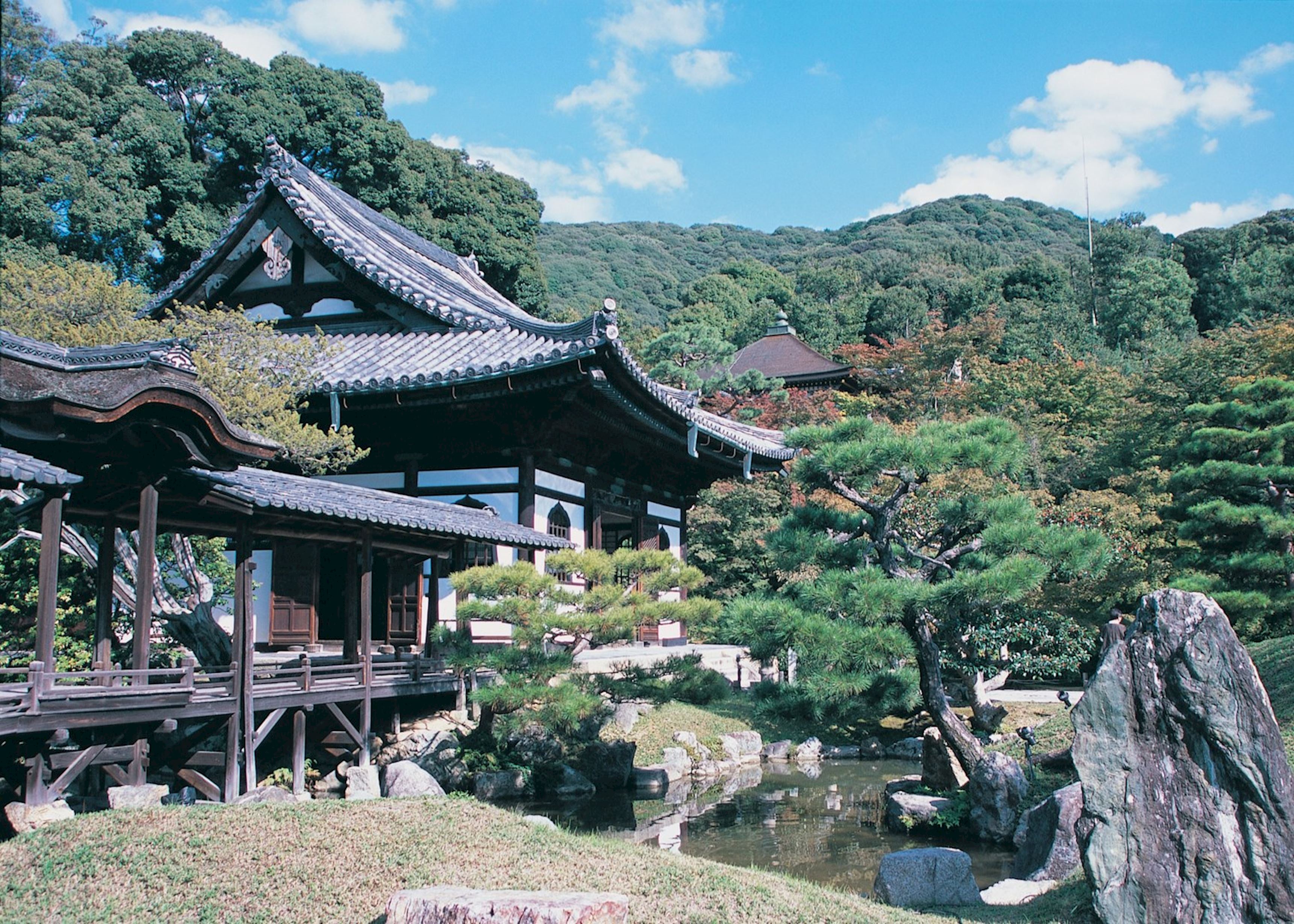 Once the ancient capital of Japan, Kyoto was spared the devastation of World War II and therefore boasts an array of grand palaces, ornate shrines and exquisite gardens. With so much to see, I would have a total of three nights here, allowing me time to take in the major shrines and temples and also indulge in my passion for food with a unique cookery lesson with the ladies of the local WI. This was the highlight of a recent trip and, although my host didn't speak much English, she was certainly able to kindly mock my attempt at sushi rolls — apparently they had a closer resemblance to swiss rolls.
Days 10 to 12: Hiroshima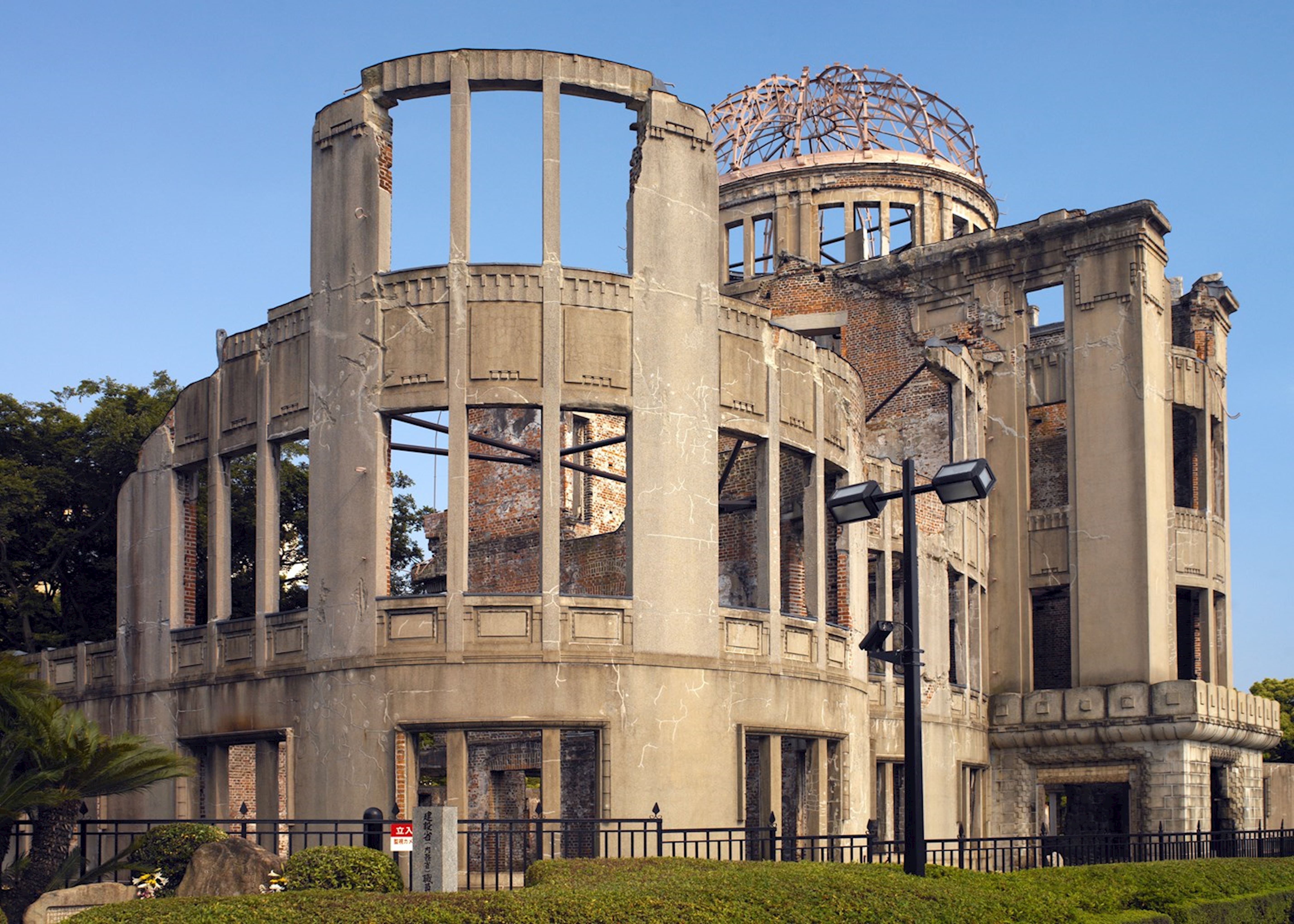 Hiroshima is a city I firmly believe every visitor to Japan should go and see. It is of course dominated by the events of August 6, 1945 and the Peace Park is an absolute must, but Hiroshima is far from a depressing place and it's amazing to see such a rejuvenated and vibrant city. Aside from the Peace Park I would also visit iconic Miyajima Island whose red torii gate is among the most photographed sites in Japan.
Days 12 to 14: Hakone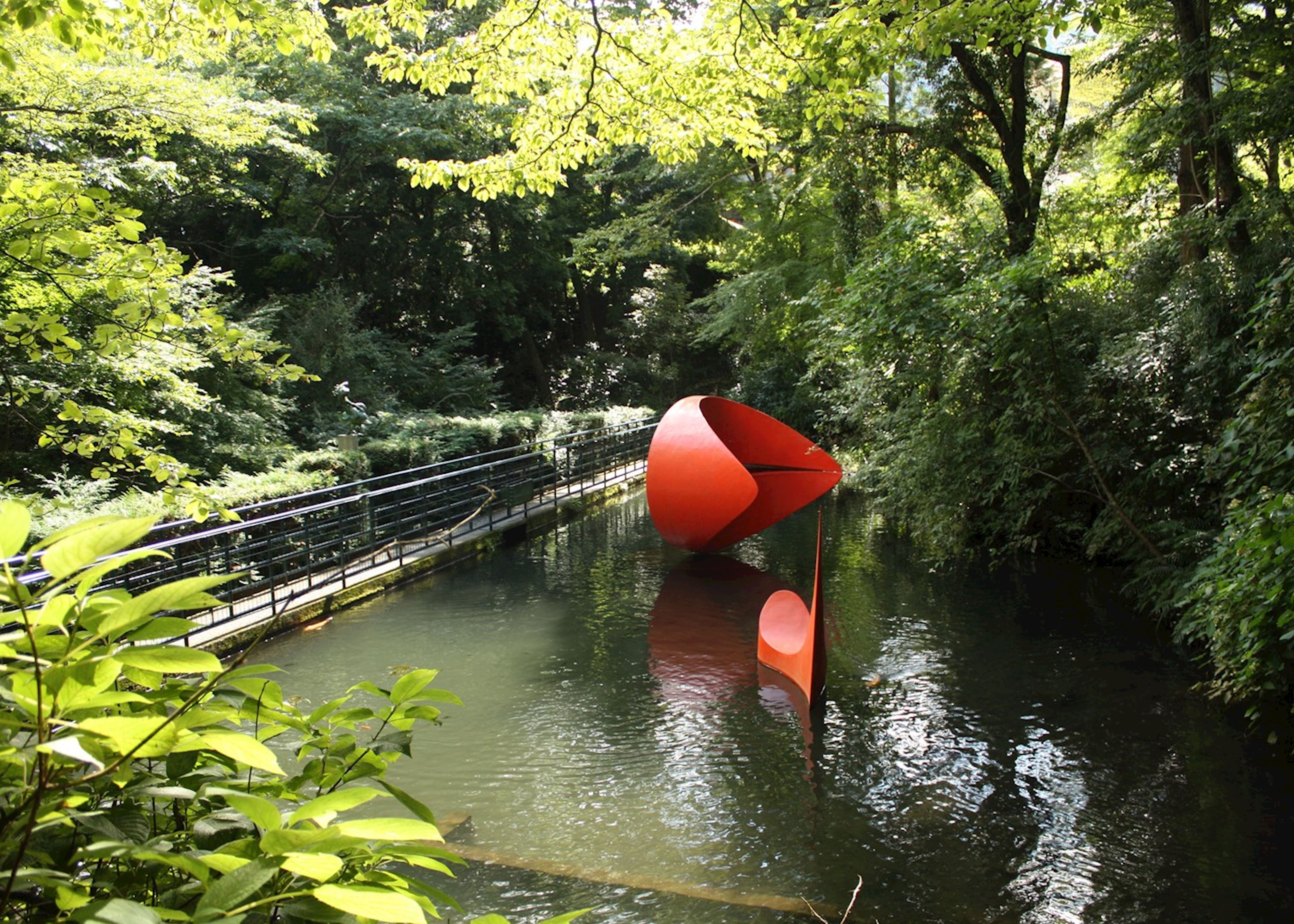 Hakone offers excellent walking trails, a fantastic Modern Art Museum housing works by Miro, Gormley and Picasso and, down by the shores of Lake Ashi, you can get stupendous views of Mt Fuji. However, the region is most famous for its spas and hot springs and as such it is a great place to end your trip. The Japanese are proud of their long standing tradition of hot spring onsen bathing and a visit to one is a true highlight, not just for its cultural importance but for the simple pleasure of soaking in the baths. My first experience of an onsen however was rather more chaotic. Having overcome typical English prudishness, I made my way to the baths armed with nothing more than a towel, one which incidentally would have been better suited to the role of a handkerchief. My tactic was to simply get into the onsen as quickly as possible so I bounded into the murky, boiling hot water, promptly stubbed my toe on a rock, fell in and then nearly passed out due to the sheer temperature of the water. A graceful entrance it was not.
Further reading