One of the highlights of a trip to Japan is to experience traditional Japanese hospitality, delicious food and relaxing bathing in a ryokan.
A ryokan (pronounced ree-oh-kan) is a home from home, Japanese style, and for the Western traveller it can be a wonderful eye-opener to the authentic delights of the Japanese way of life.
Why book your ryokan experience with Audley?
We pride ourselves on visiting the accommodation featured on the website and in our itineraries. Only by inspecting the properties ourselves or by spending a couple of nights there do we really get a feel for the generous hospitality and the delicious cuisine that comes as standard in a ryokan.
Our specialists will only choose a ryokan for you that they are sure you will enjoy, be it a basic lodging with no en suite facilities but an amazing view over the inland sea or a deluxe inn with the finest care and attention paid to the smallest detail.
We are all hot-spring aficionados and we delight in explaining this most relaxing and soothing of Japanese customs to you.
Start planning your ryokan stay in Japan
---
Start thinking about your experience. These itineraries are simply suggestions for how you could enjoy some of the same experiences as our specialists. They're just for inspiration, because your trip will be created around your particular tastes.
Some of our favourite ryokans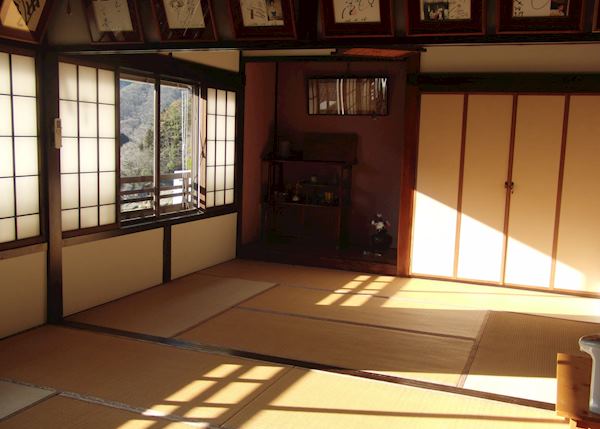 Located just on the edge of town's main centre, the Daikichi is an excellent example of traditional accommodation, and one of the most conveniently located inns for exploring the Nakasendo Highway.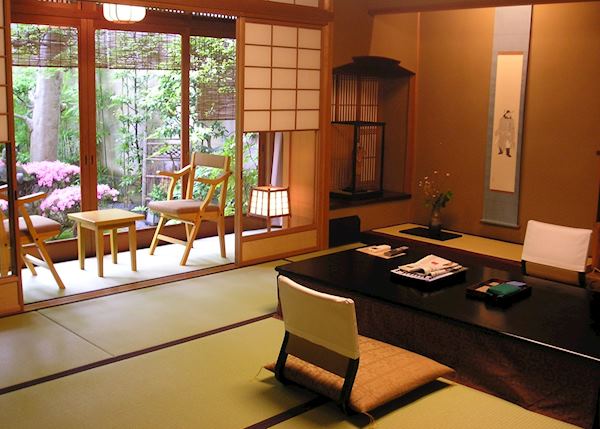 A stay at Yoshikawa Ryokan will open the doors to some of the many unique customs of staying in a traditional inn and leave you with some wonderful memories of Kyoto's famed hospitality.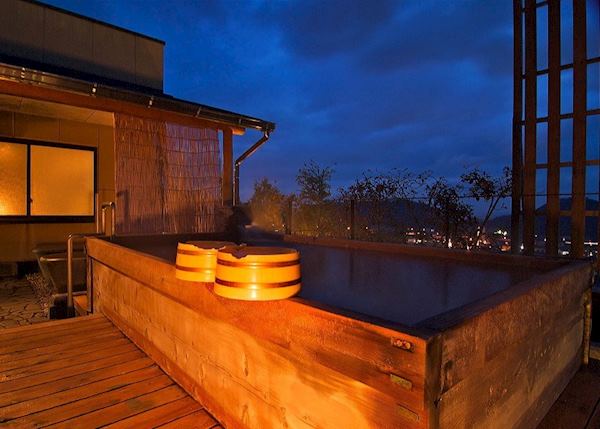 Hotel Tsubakino offers both modern convenience, with all rooms having en suite bathrooms and a traditional Japanese atmosphere.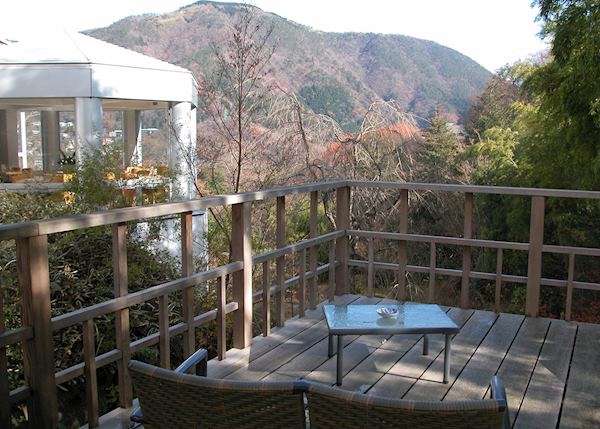 The Gora Kadan offers great views of the Hakone National Park. Its rooms are designed in the tatami-style and the décor is sympathetic to the natural surroundings.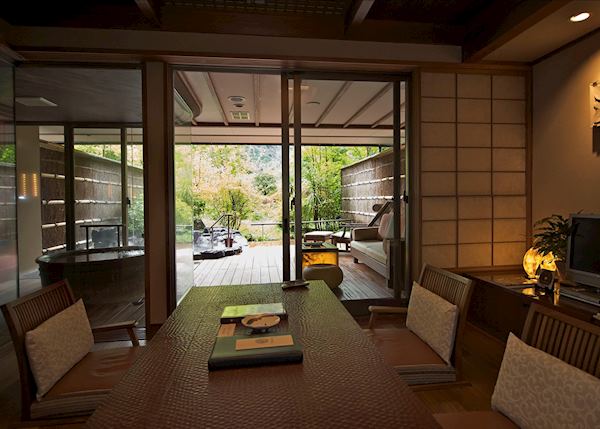 Hakone Ginyu is a premium example of the traditional ryokan inn, highlighting subtle elegance with a hint of Balinese influence while showcasing some of the best mountain views in Hakone.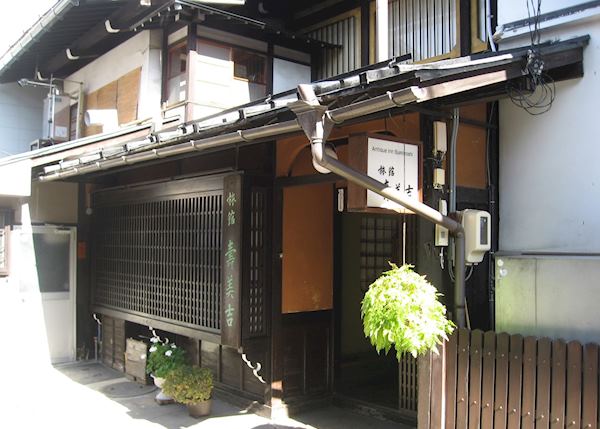 This traditional ryokan offers the visitor to Takayama a taste of bygone Japan. The Sumiyoshi ryokan's riverside location makes it a pleasant base from which to explore the town.
The ryokan experience
The welcome: when you first step through the doors you will be greeted with a bow by your friendly maid, who will take your bags and show you to your room.
Ryokan style: rooms themselves are characterised by natural tatami mat flooring, usually with a low table and chairs in the middle.
Sleeping in a ryokan: perhaps the most unusual aspect from a Western perspective is that there are no beds. You will sleep on plump futons, which are freshly prepared at night for you on the tatami mat floor. They are incredibly comfortable and easy to sleep on, and your maid will fold them away during the daytime.
Some ryokans do have Western-style beds, which can be arranged for you if sleeping on the floor is a problem.
The yukata: a yukata (or cotton kimono) is provided in your room and can be worn before and after bathing, when relaxing and eating in your room, and around the ryokan.
Ryokan food: for many guests (Japanese and otherwise) the most appealing element of staying in a ryokan is the opportunity to enjoy delicious Japanese food, from hearty home-cooking to mouth-watering kaiseki masterpieces.
Breakfast and dinner are usually included, with dinner often served to you privately in your room.
Meals are prepared using the best seasonal ingredients available, and in accordance with Japanese aesthetics you will commonly be served a number of delicate courses, to give you a mouthful of each different and complementary taste.
Ryokan gardens: many ryokans are cleverly constructed around Japanese gardens, which enhance the feeling of peace and tranquility that typify a ryokan stay.
Onsen bathing
Hot-spring bathing: a highlight of a visit to a ryokan is the opportunity to try some hot-spring bathing in an onsen. This is available in the majority of ryokans. A dip in a hot-spring bath is incredibly soothing and pleasant, and we highly recommend it, especially after a long day's sightseeing!
Bathing etiquette: taking your first Japanese-style bath can be a little bewildering at first, but the principle is always exactly the same, whether you are taking a dip in an onsen or hot bath in your room.
Men and women generally bathe separately and bathing is naked. Before entering the bath you must wash yourself with the shower or bucket provided. Once you are sure you have rinsed off all the soap you can enter the bath. Take your time; it will be hot.
Bathing experiences: different ryokans offer differing experiences, from large therapeutic bathing areas, both indoor and outdoor, to smaller baths that can be used privately or for a family.
For the ultimate in indulgence, request a room with its own individual open-air bath.